If you are in the test prep sector, our latest test templates will be useful for you.
We have recently released Mock Test Templates for CAT, GATE and IBPS exams.
These test templates are actual exam replicas of CAT, GATE & IBPS exams respectively.
So, now your students can get the real exam feel while practicing for the test.
I will show you how you can access these templates from your dashboard & how they look.
From your dashboard, click on create mock test & select the CAT or GATE or IBPS templates as shown.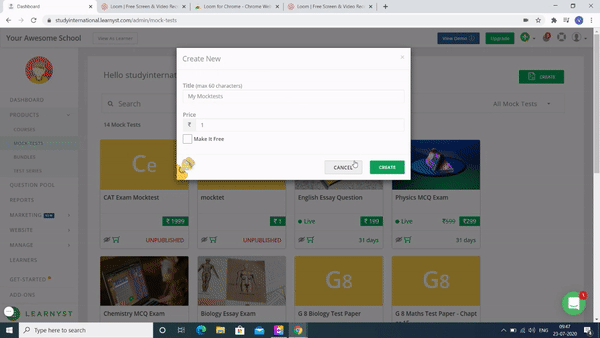 Next, go to settings>quiz features> and select the enable template option. Enabling this option helps in replicating the actual exam pattern (in this case CAT exam)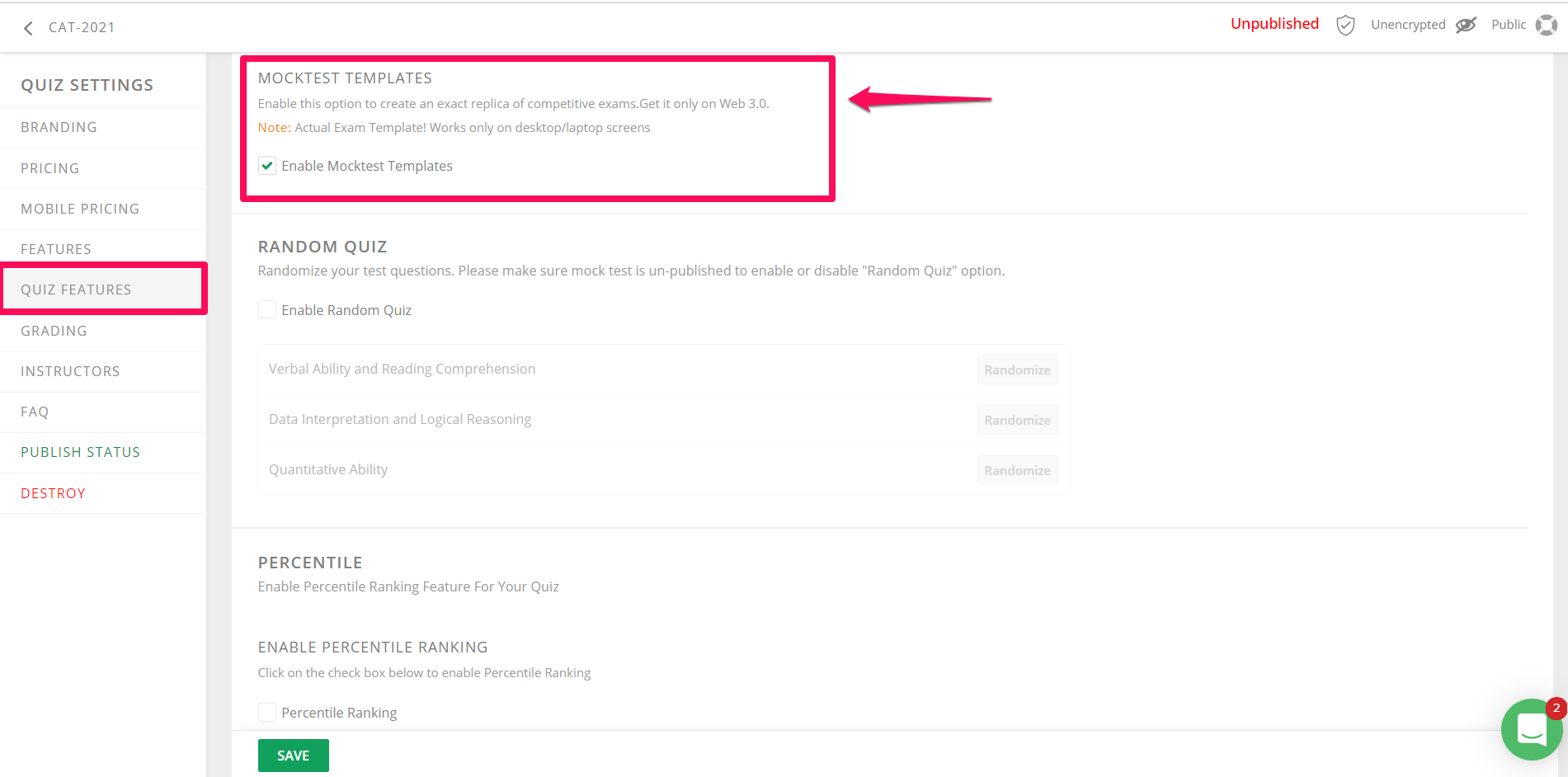 Now, use the import questions feature to fill the questions in the specific sections like General aptitude or Specialization.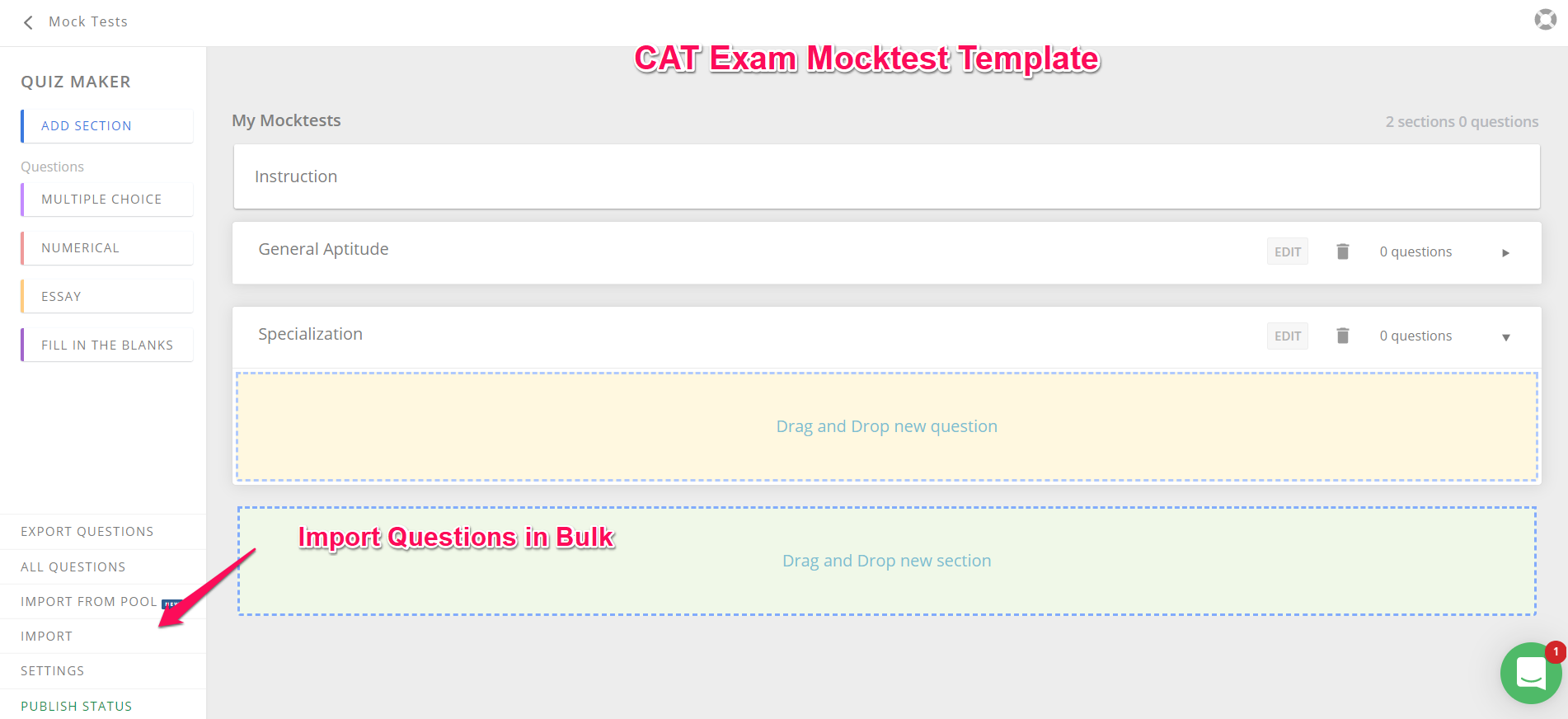 After your publish your test, your students will be able to take the exam. This is the student view of the CAT exam.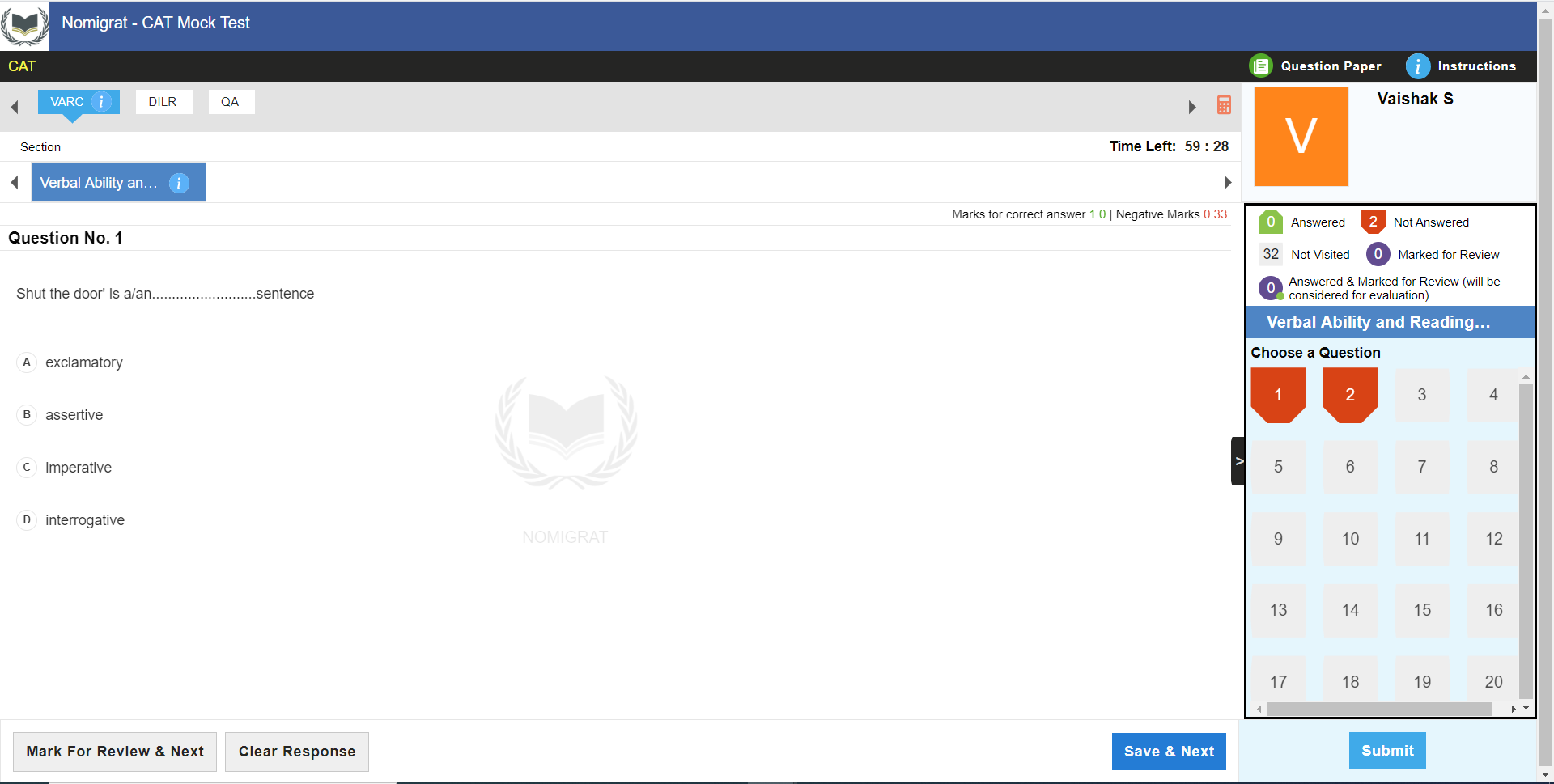 The student will be able to see the test in a new window just like the actual exam. Your student can mark answers for review, use calculator or clear responses.
The mocktest will replicate the actual CAT exam as it is.
Likewise, you can select the GATE, IBPS templates and train your students for the respective exams.
Now, go ahead and publish your quizzes. Help your students to ace the exams.
Did this answer your question? Thanks for the feedback There was a problem submitting your feedback. Please try again later.Yes No No results found