Your students are your biggest marketing asset for your online academy. So, why not use them to increase your course reach?
The new feature: refer and earn will now motivate & reward your students for referring their peers to your course. Let's find out more about this feature.
Enable Referral Code
In your admin dashboard,> click on marketing> Referral code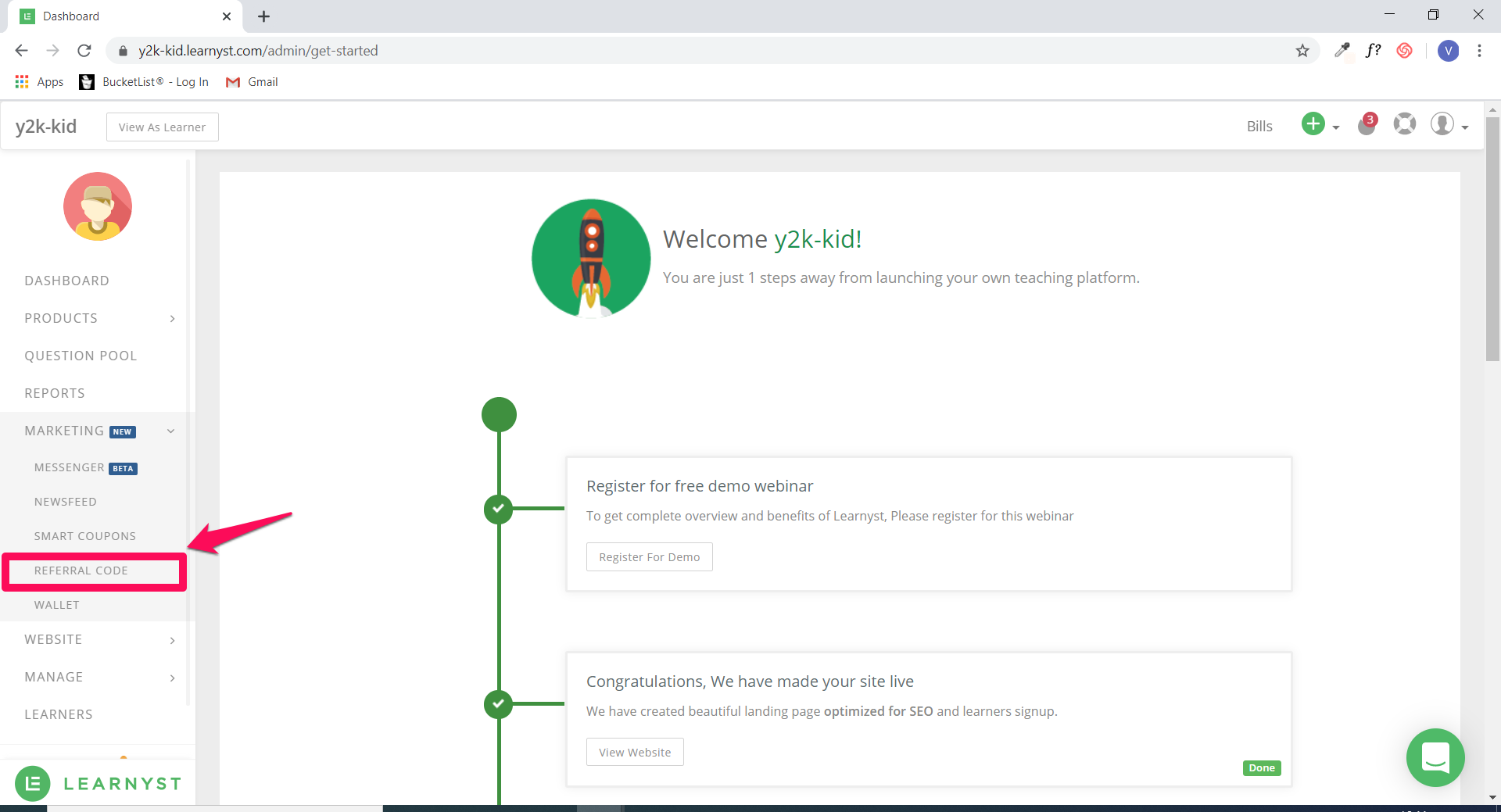 Click on Enable. This will make the invite and earn option in your website

Setup Signup Credits: This is the reward credits your student will get when their friend signs up

When a student refers a friend, both he and his friend will get rewarded. You can completely customize this to suit your business needs.
Purchase Credit: If a student's referral makes a 1st-time purchase, these are the reward points he/she will get.

Note: If the same friend purchases another course, no rewards will be given to your students.
You can completely customize this to suit your needs.
Max Referrals: Set the max number of referrals that can be made by your student.

In this example, a student can refer at the most 10 students. Beyond which he will not receive any credits.

Again, You can completely customize it to suit your needs. Once done, click on save changes.
Enable Wallet Settings
Now go to the wallet settings on the top of the page


Set the exchange value between credits and rupees. By default 1 credit = 1rs. You can change it here.

Max Credit: Set the maximum credit your student can keep in their account. For eg: I have set my maximum limit is 10000 credits. Use any value here

Max Credit per order: Your learner may have 10000 credits in his account. Suppose, he wants to buy your course, you can restrict him to use only 1000 credits per purchase.

Once you make these changes, go to your admin dashboard and click view as a learner.
The new Invite & Earn feature will now be visible to your learners.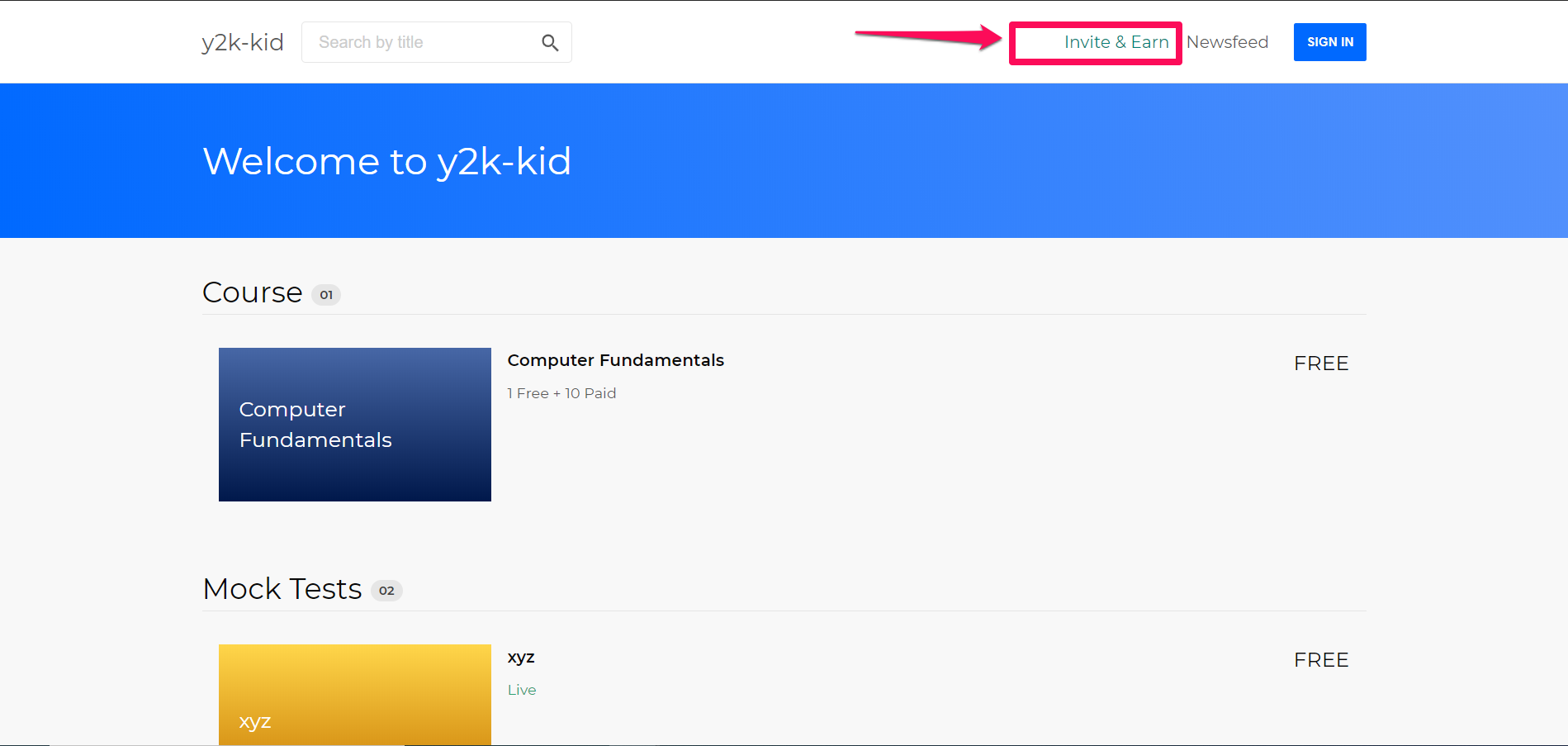 So, now go ahead and invite more learners to your course. Let the learners spread your course reach through the refer and earn program.
Did this answer your question? Thanks for the feedback There was a problem submitting your feedback. Please try again later.Yes No No results found