Your online academy is a place where your students can learn in a structured way.
When your courses are neatly categorized and ordered, it becomes easier for them to learn and grasp concepts.
The latest categories feature in your admin dashboard will help you structure your courses or tests.
If you have multiple subschools or a lot of courses, the categories feature will be a great helping hand to you.
Let us see how to use the categories feature in Learnyst.
Creating The Categories
First go to your admin dashboard and click on manage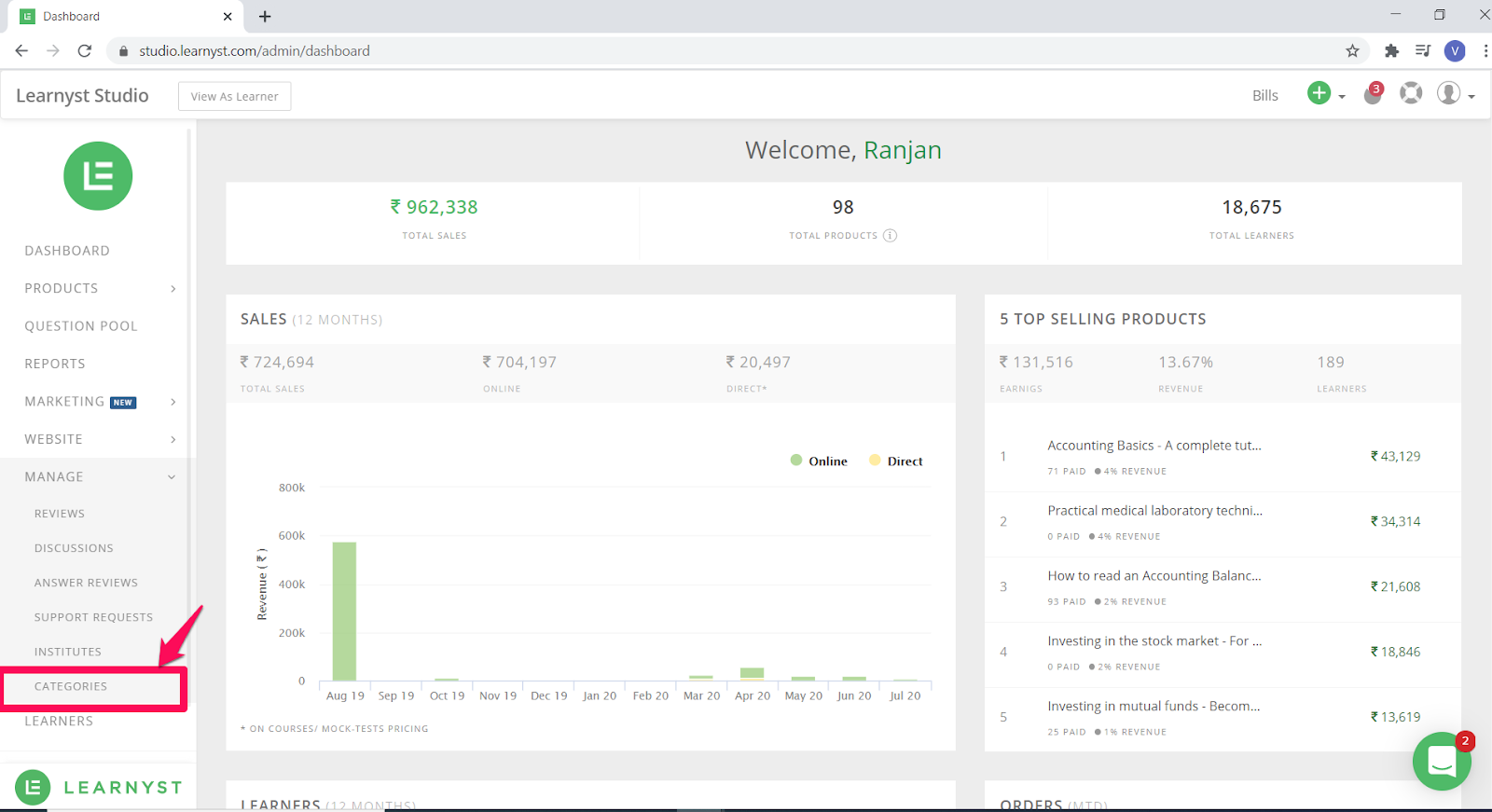 Here you can create your course categories. Click Enable and start creating categories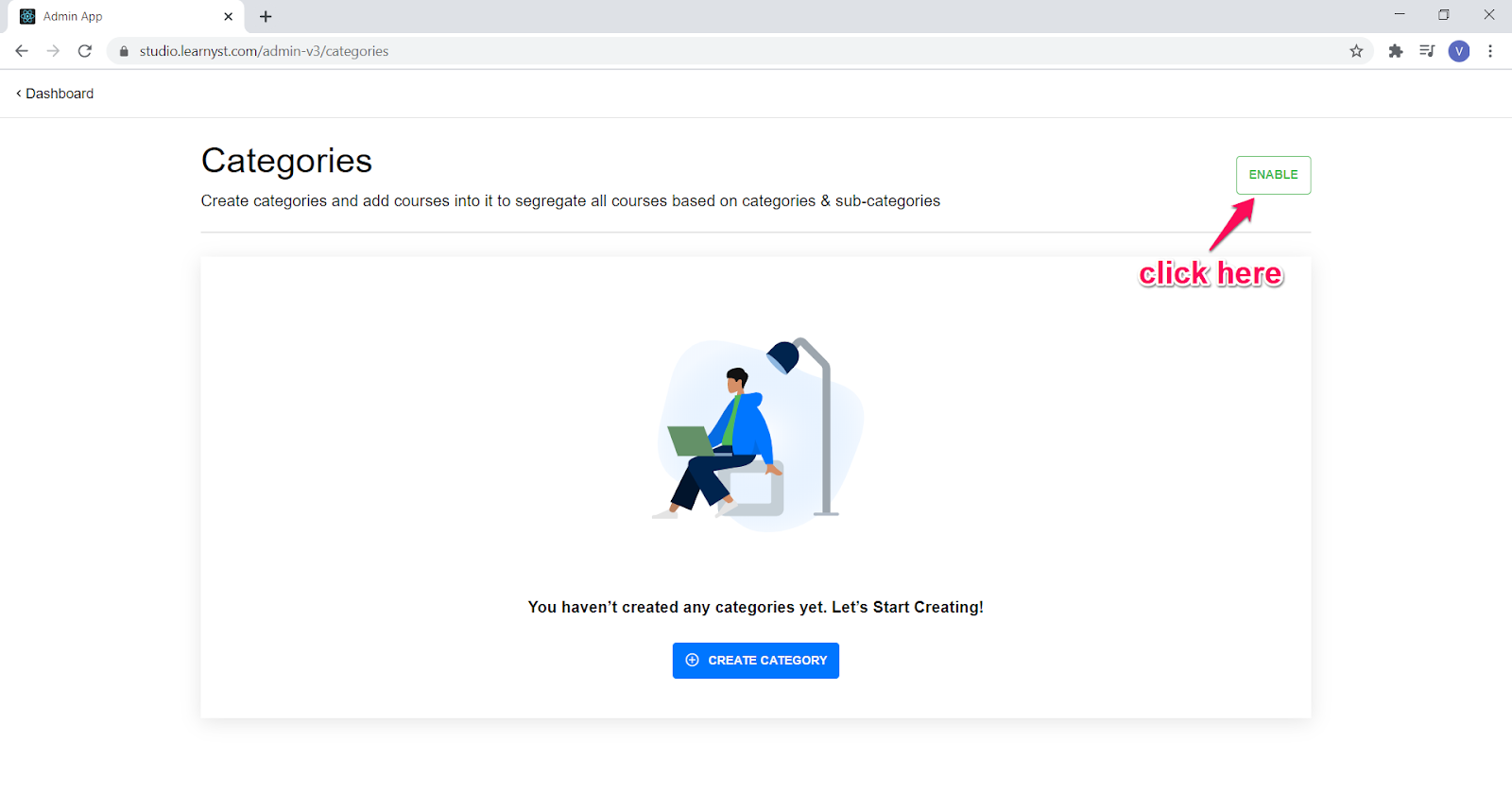 Next, click on create categories to start creating your categories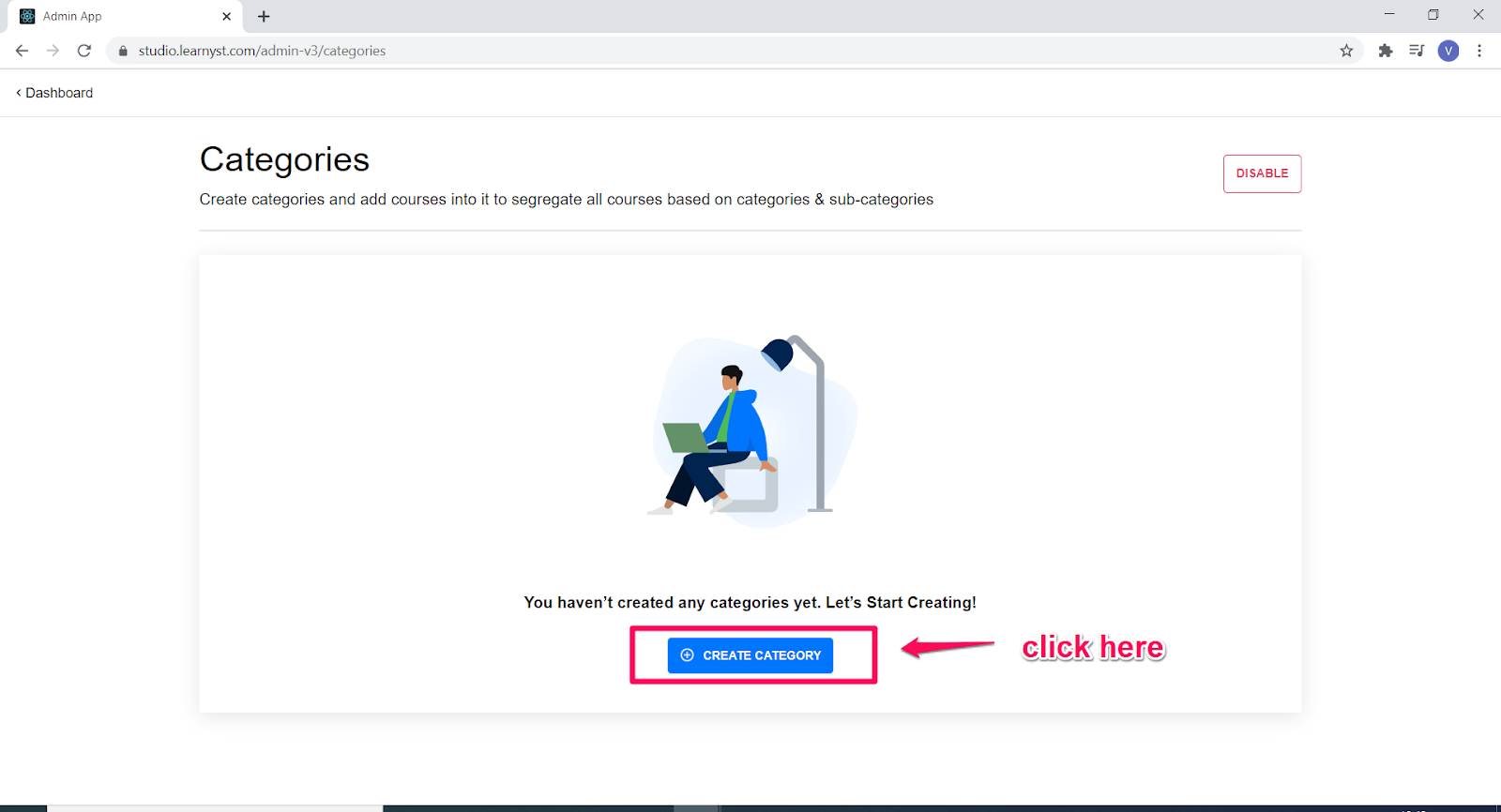 If you have lots of courses or mock tests or bundles you can categorize them using categories.
For ex: I have lots of mock tests on competitive exams. So, I will create a category for them.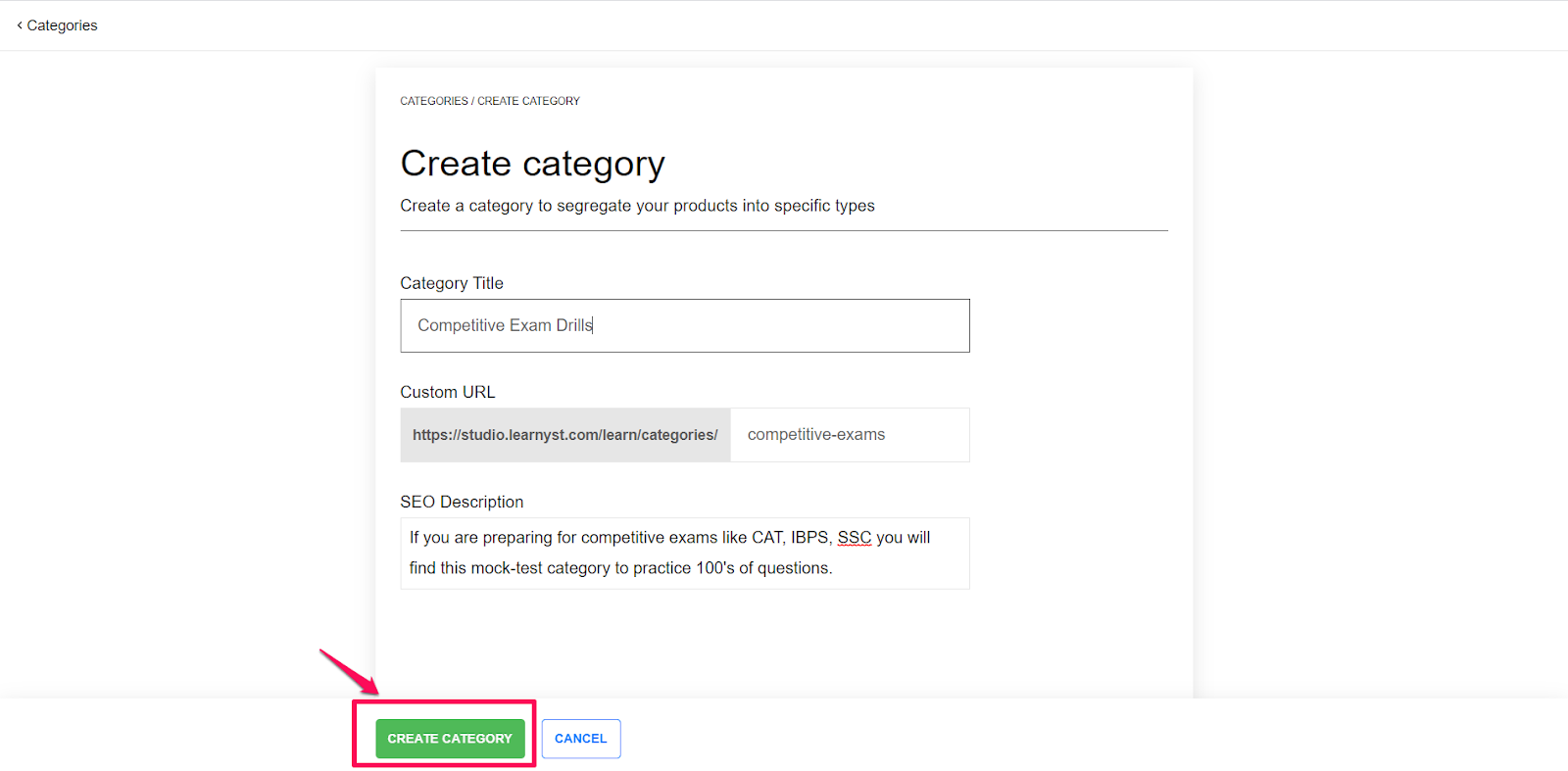 Adding Courses/Mock tests To Your Categories
Next, create the category, and add the courses/mock tests/bundles, you want to add in the category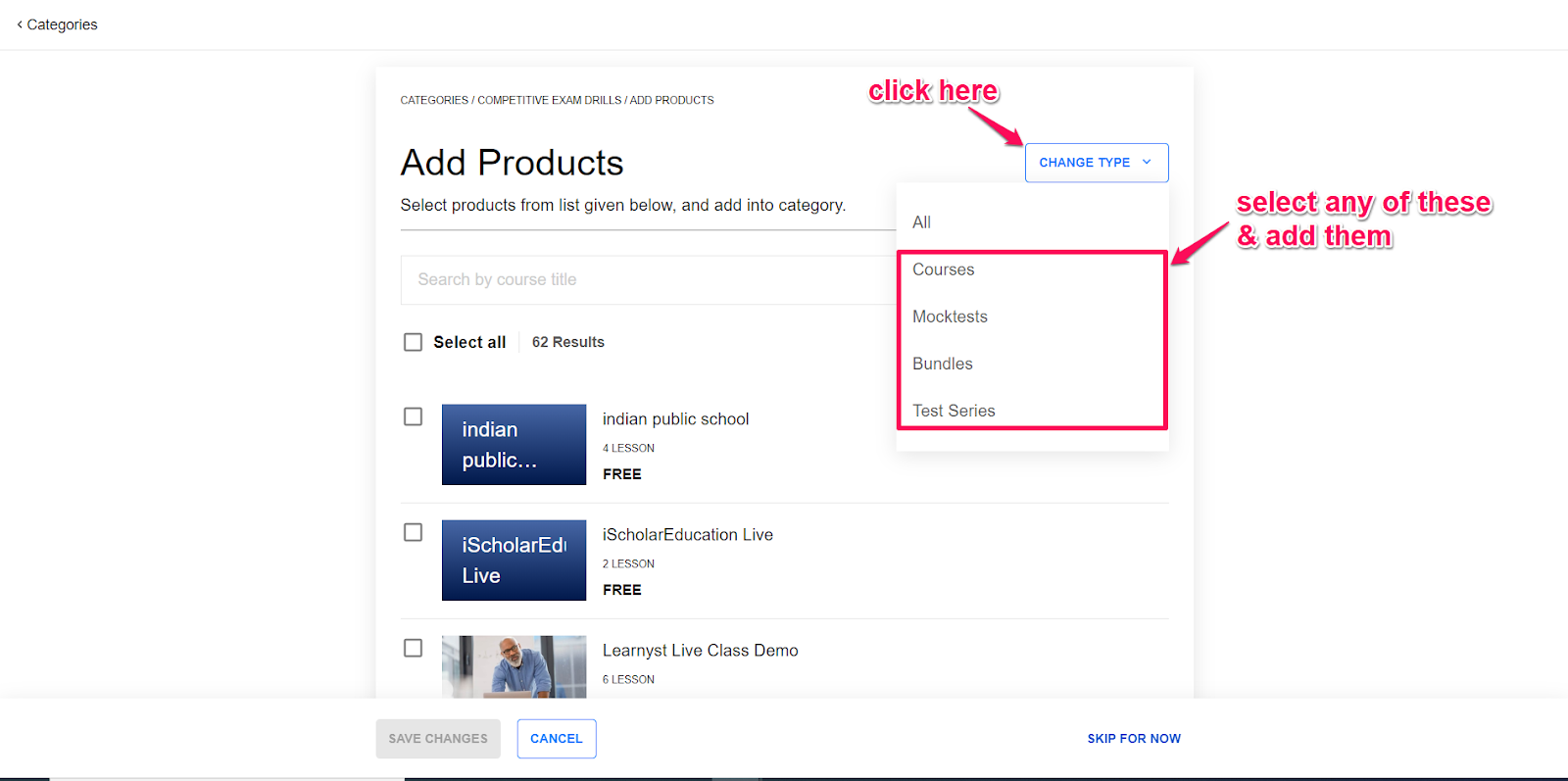 Add multiple mock tests or courses into this category and click save.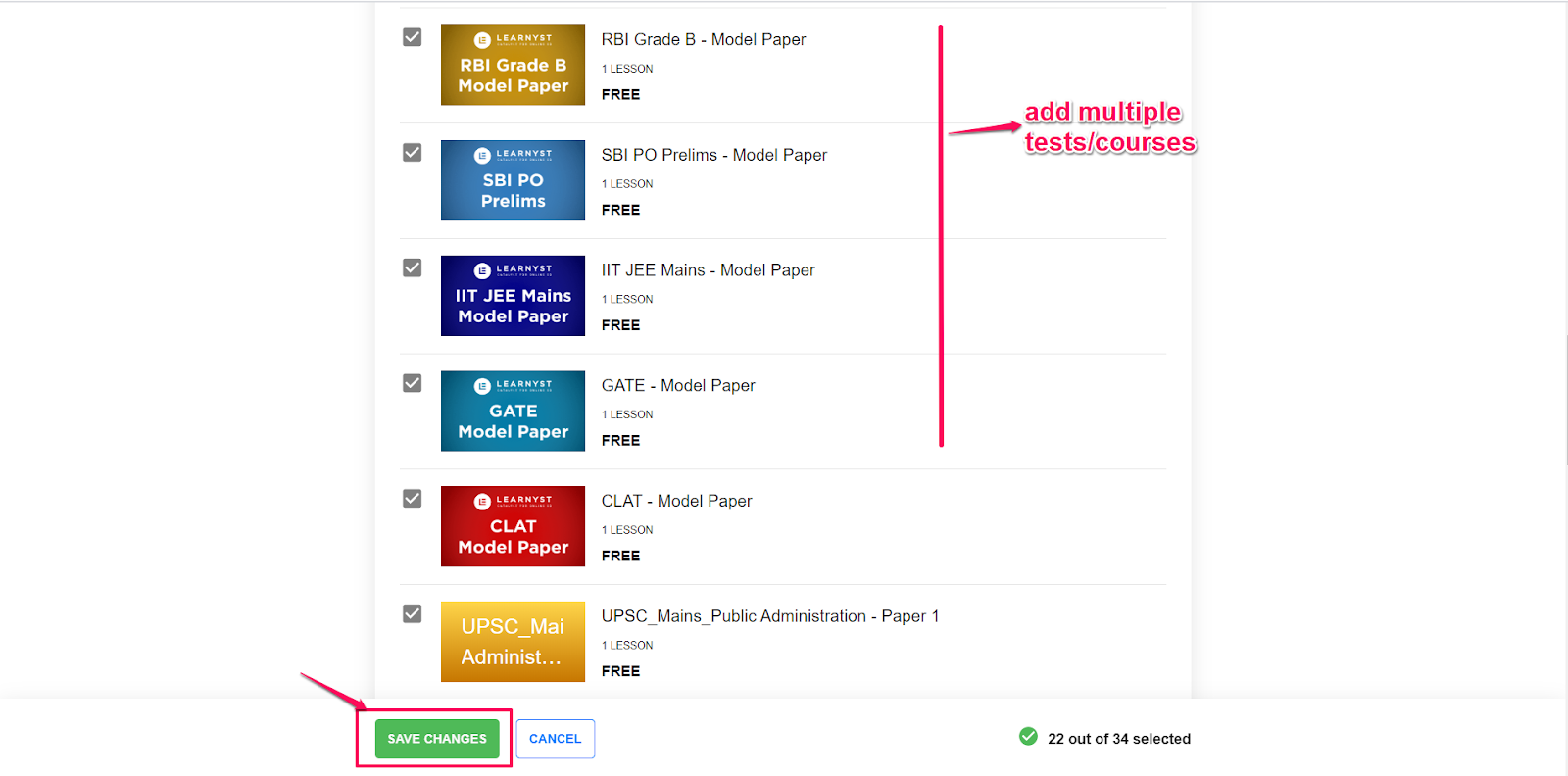 Next click on publish to make the category go live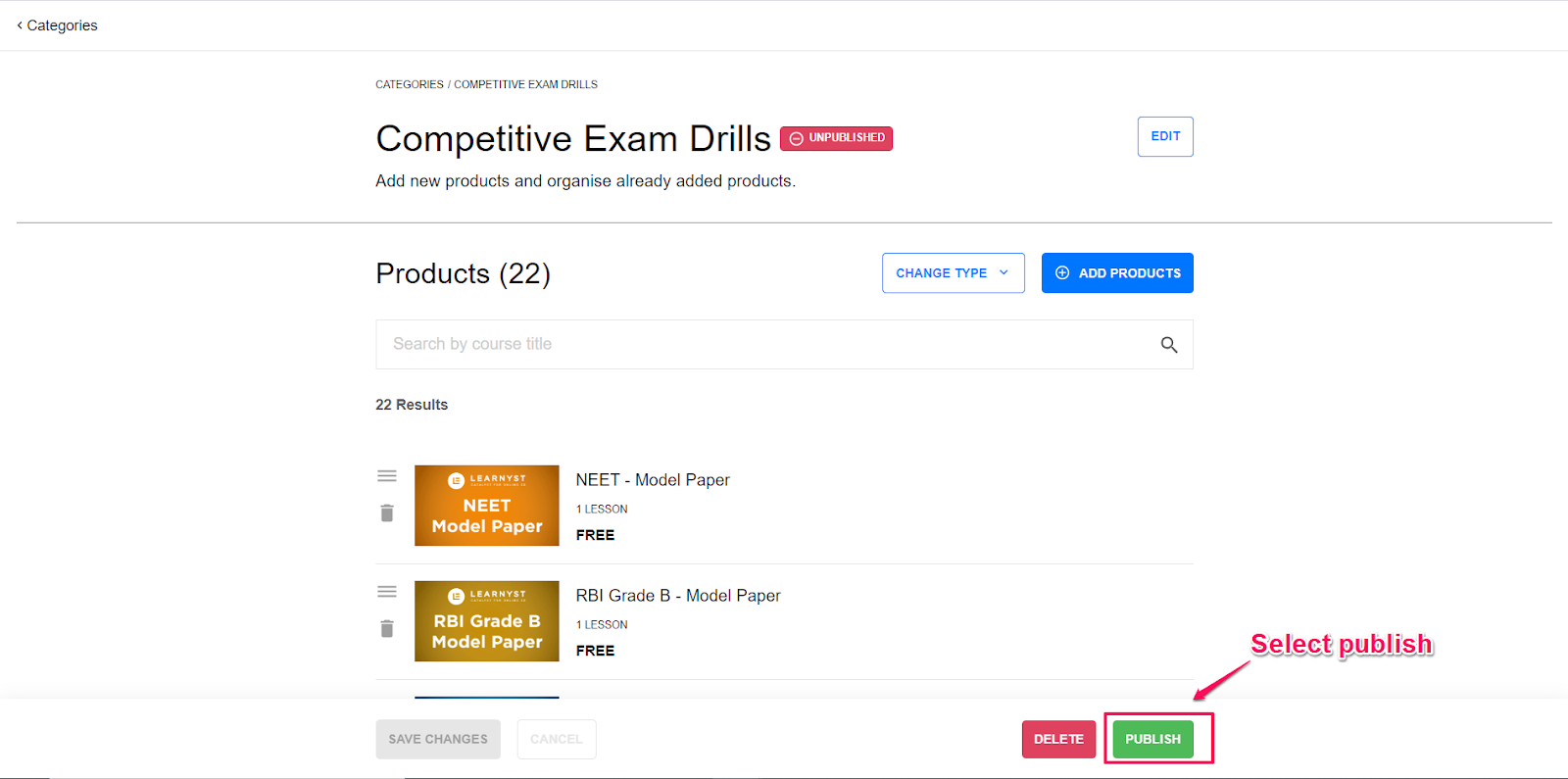 Rearrange The Order Within Categories
Now, you also can change the order of the courses. Simply click on the change type and select mock test or courses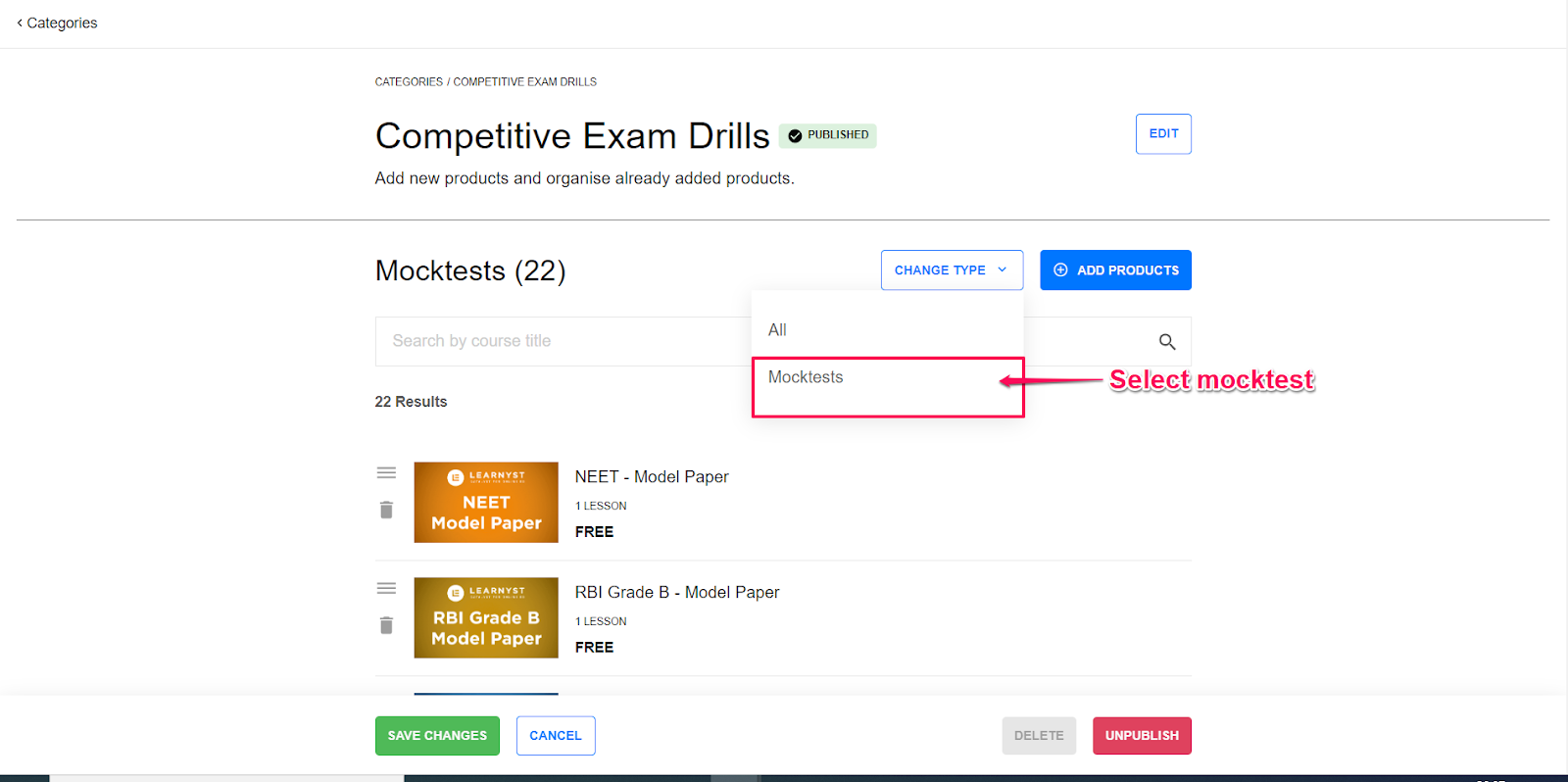 Now click on the mock test and simply drag it to change its position.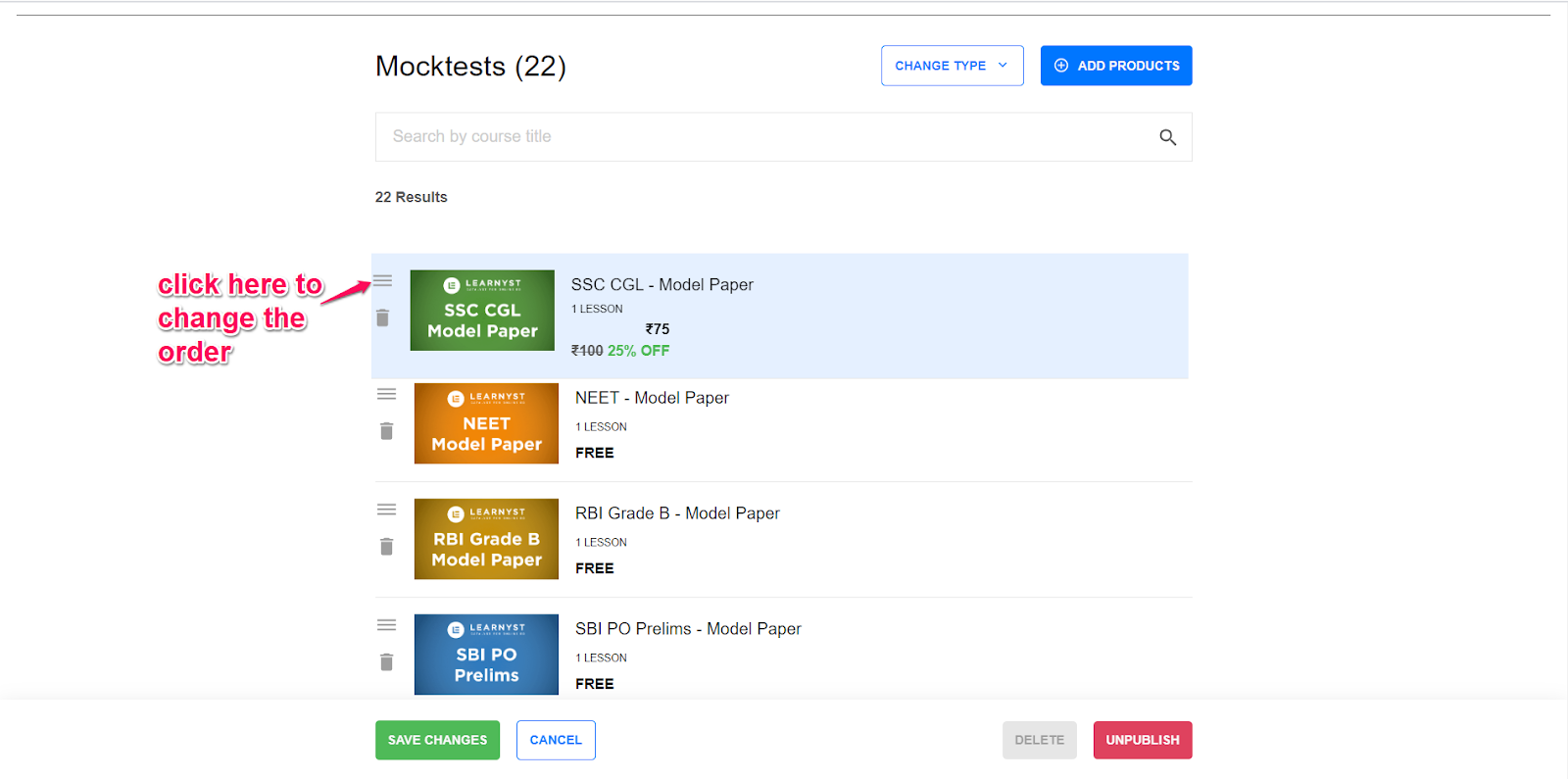 Congratulations, your category is now visible to your learners.
Categories From Learners Side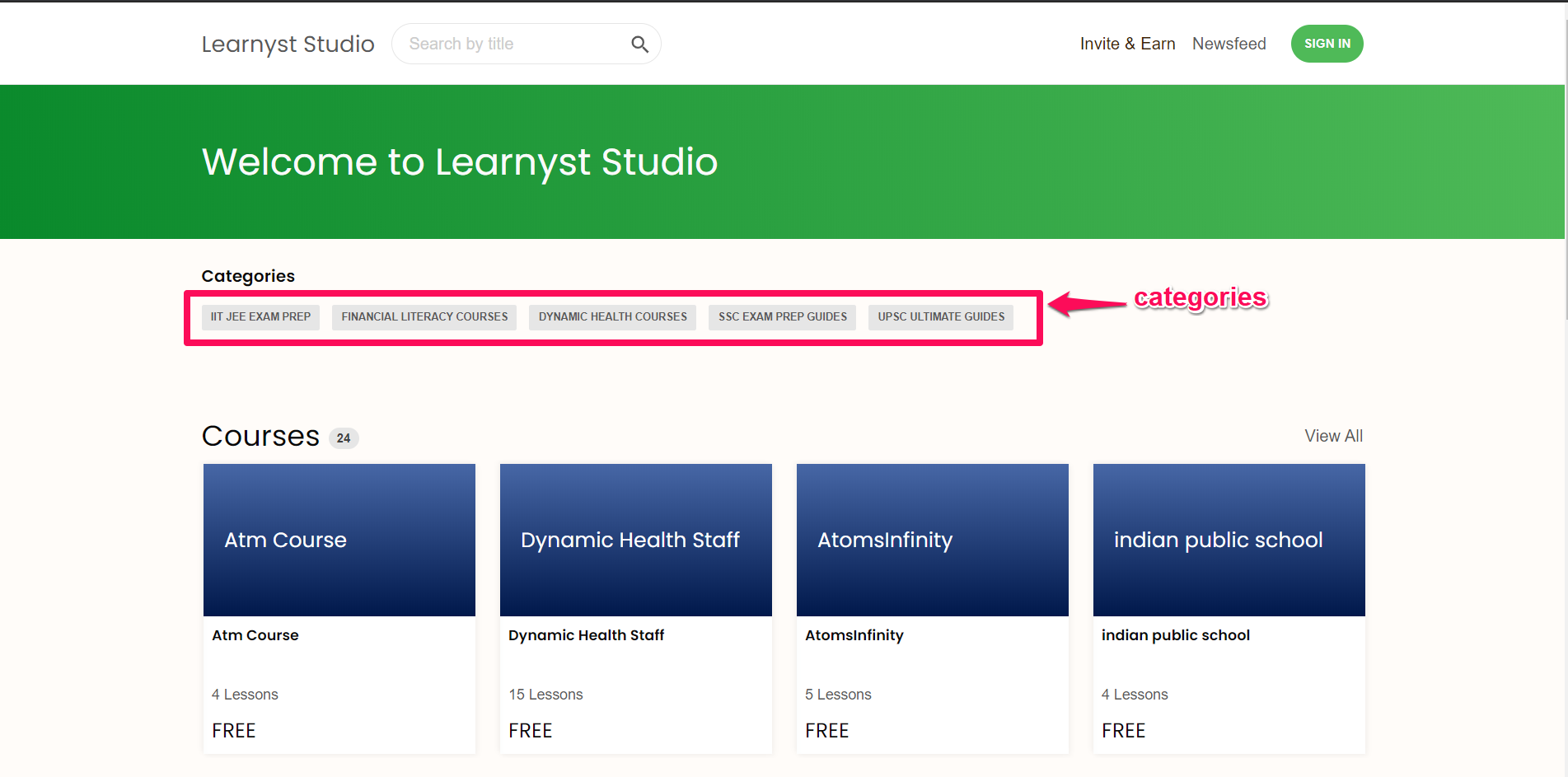 When a student clicks on it, he/she will be able to find all the courses or tests you have added in that category.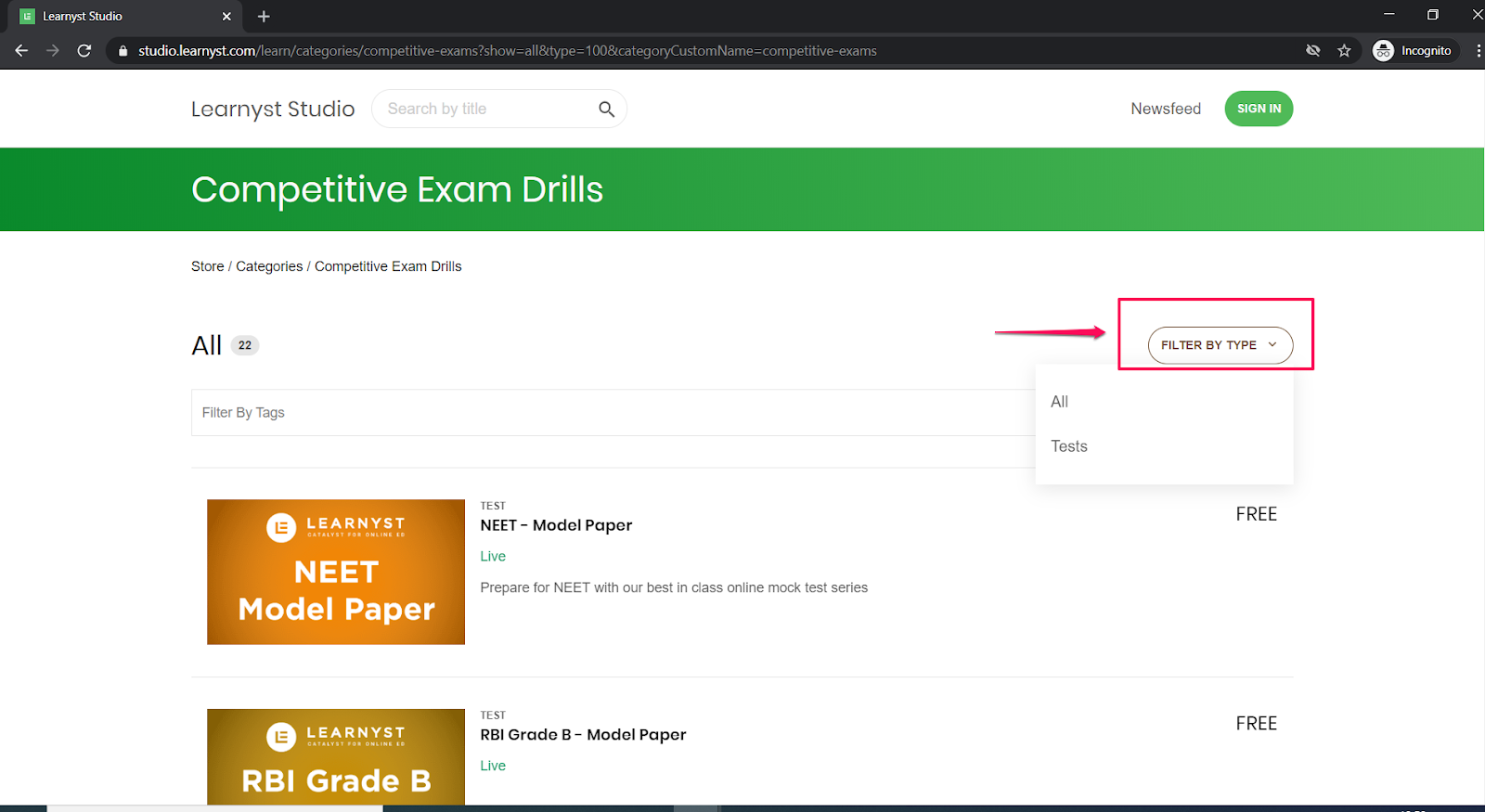 By default, the paid courses will be on top, allowing your students to purchase your course easily.
They can use the filter option to filter courses/tests.
They can also type in keywords like NEET or RBI to get those specific mocktest papers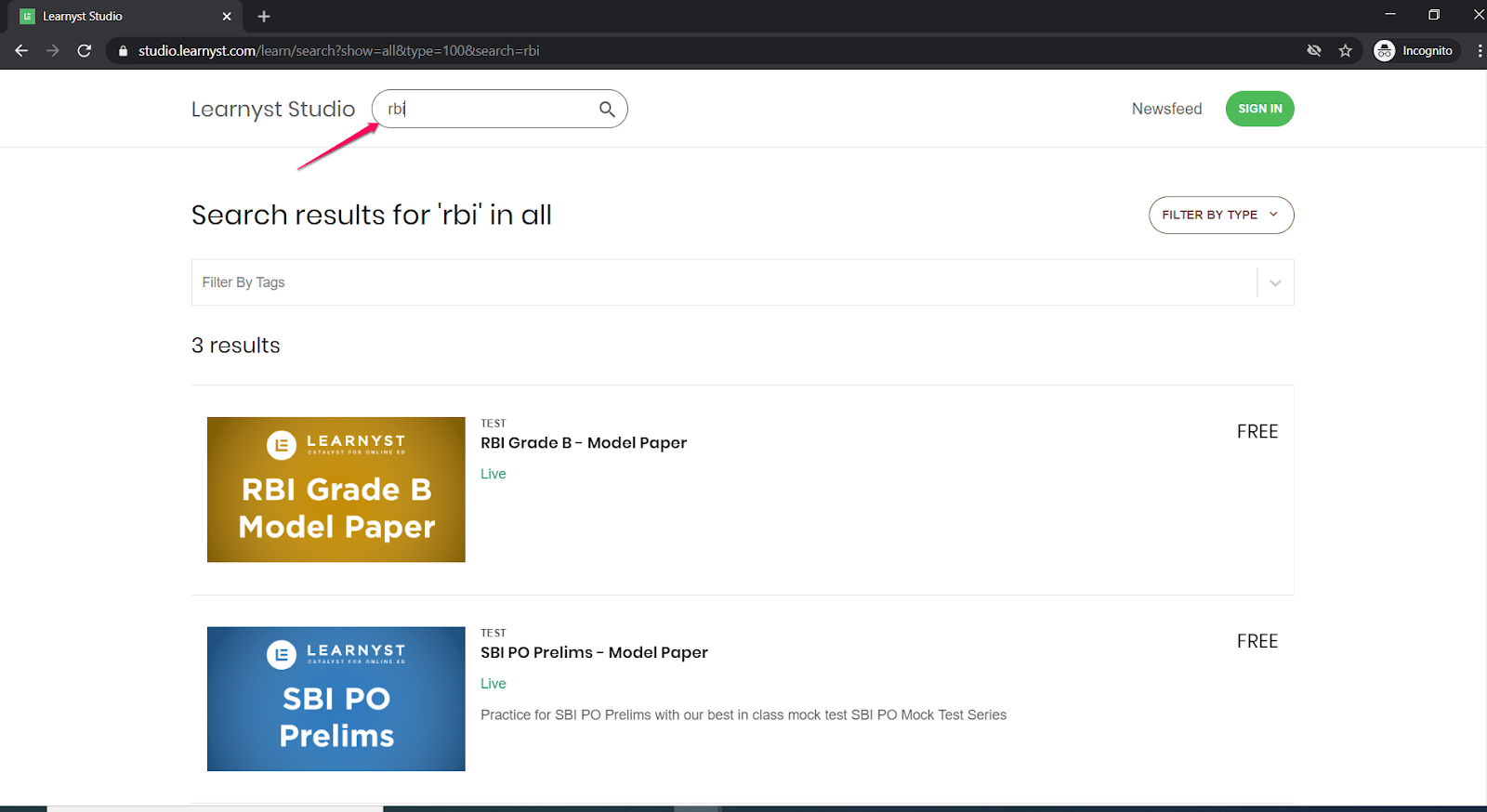 Conclusion:
This was all about the new categories feature. If you still haven't enabled categories, please go ahead and contact our support team.
Enable categories and make learning more structured & neat for your students.
Did this answer your question? Thanks for the feedback There was a problem submitting your feedback. Please try again later.Yes No No results found