Everything You Need to Know About Code Snippets
If you are running ads on Facebook & Google you need a way to track it.
With the latest Code Snippet block, you can track individual courses students purchased from Facebook and Google Ads very easily.
To access code snippet, you can go to your admin dashboard>marketing>App Integrations>Code Snippet.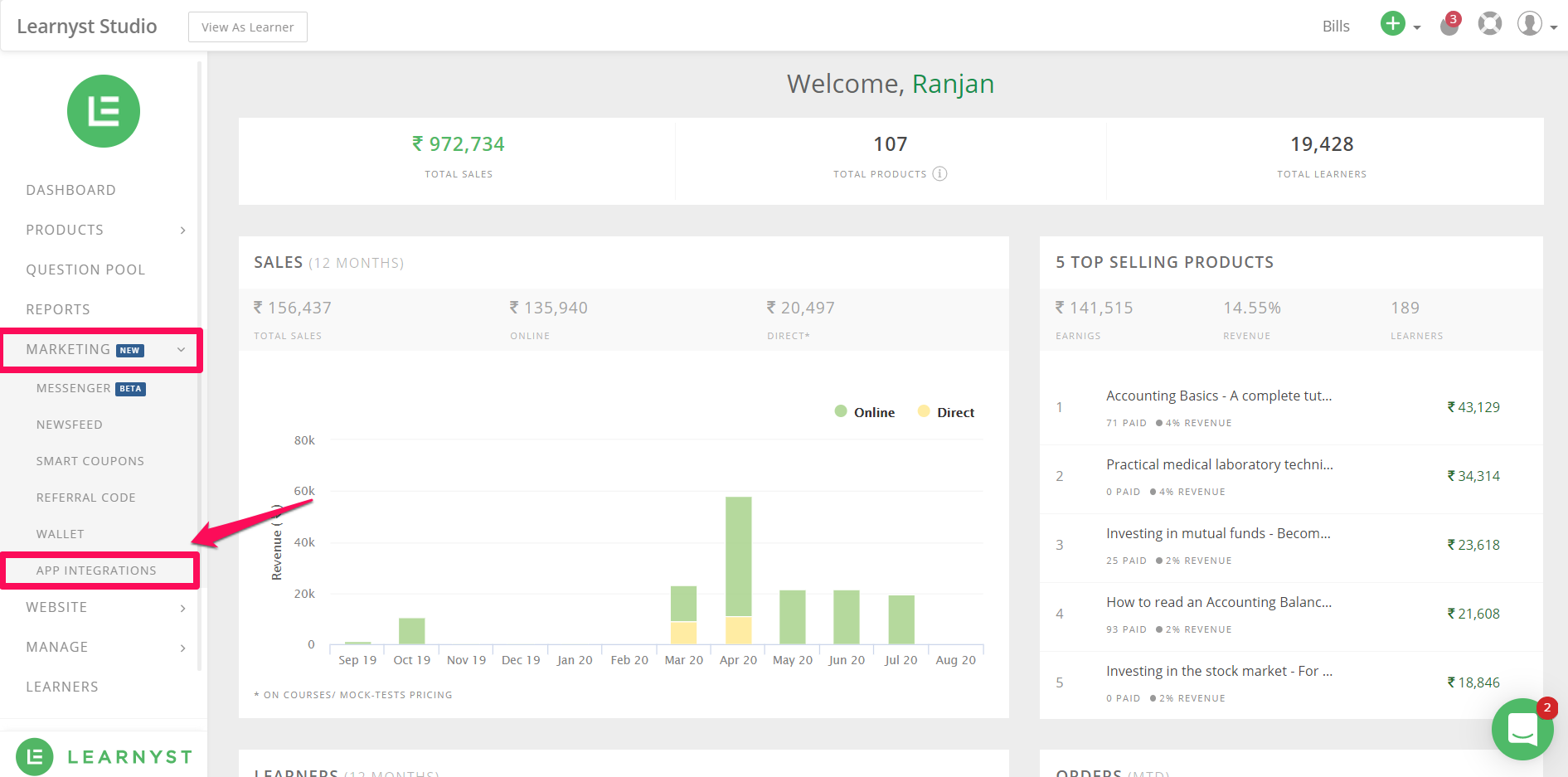 Select Add Script in the Code Snippet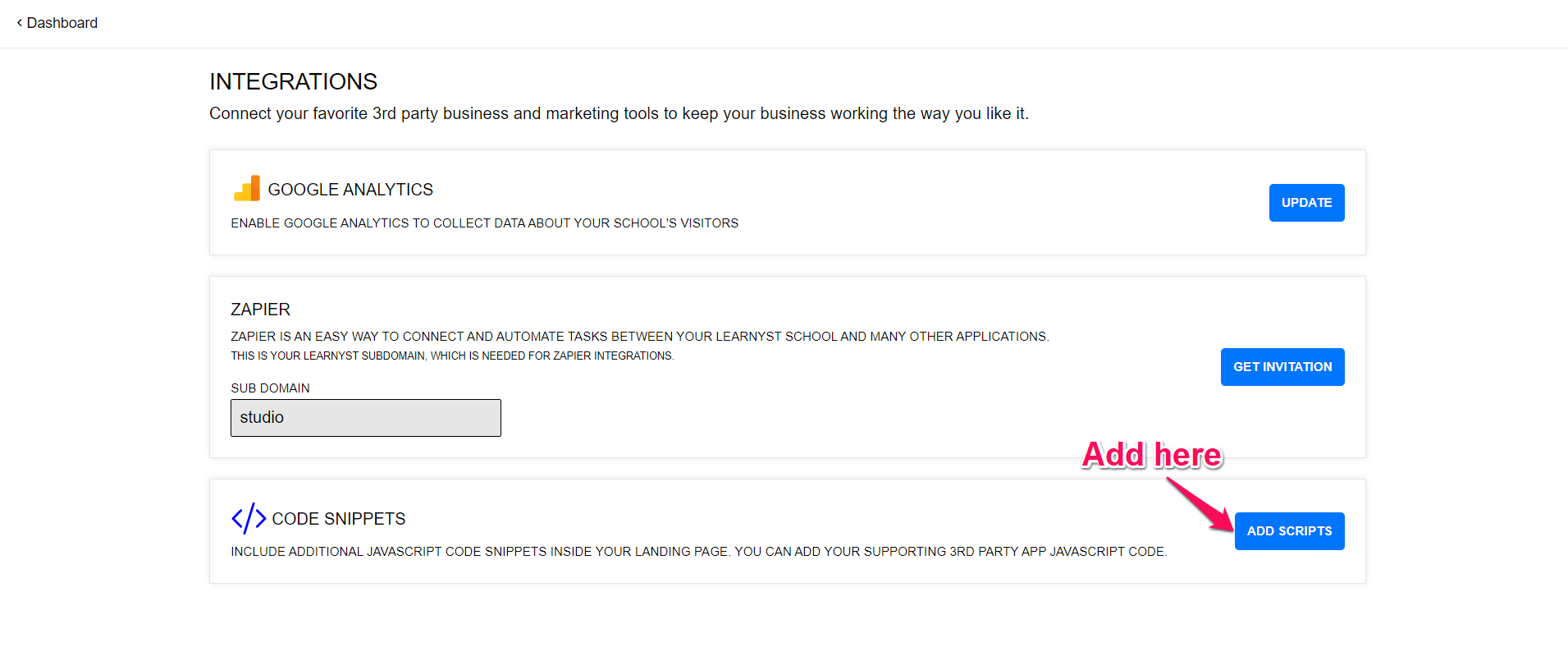 For more details on tracking your student data for your marketing efforts check our support article: App Integrations Masterguide
Did this answer your question? Thanks for the feedback There was a problem submitting your feedback. Please try again later.Yes No No results found