Tags in your admin dashboard help in labeling your contents. How does this benefit you?
Tags make it easier for you to find similar lessons or quizzes. Want to edit all your lessons on the topic of #course planning, not a problem. Manage them from tags.
Likewise, tags are beneficial for your students as well. And in this article, let us find out how tags help your students.
There are 4 types of tags, you can use. Let us see each one of them starting with:
Question Tags - Students can assess their knowledge on the topic level
From the admin side, tags let you label each and every question in your mock-tests. Check our support article to know how to tag your questions.
When students attempt your mock-test and finish the exam, they will be taken to the test report screen where they can view their performance.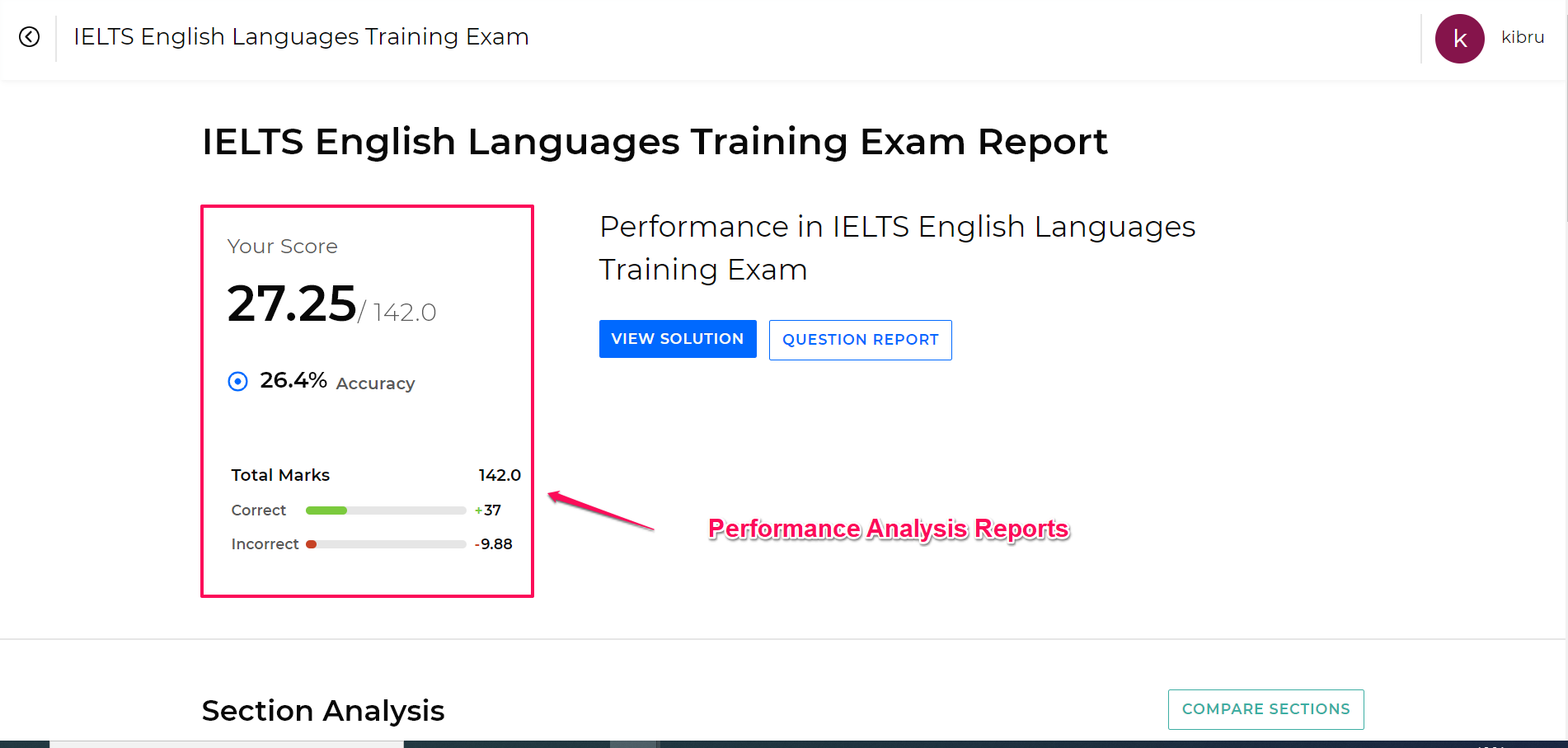 When they scroll down to the bottom of this report, they will find the topic report.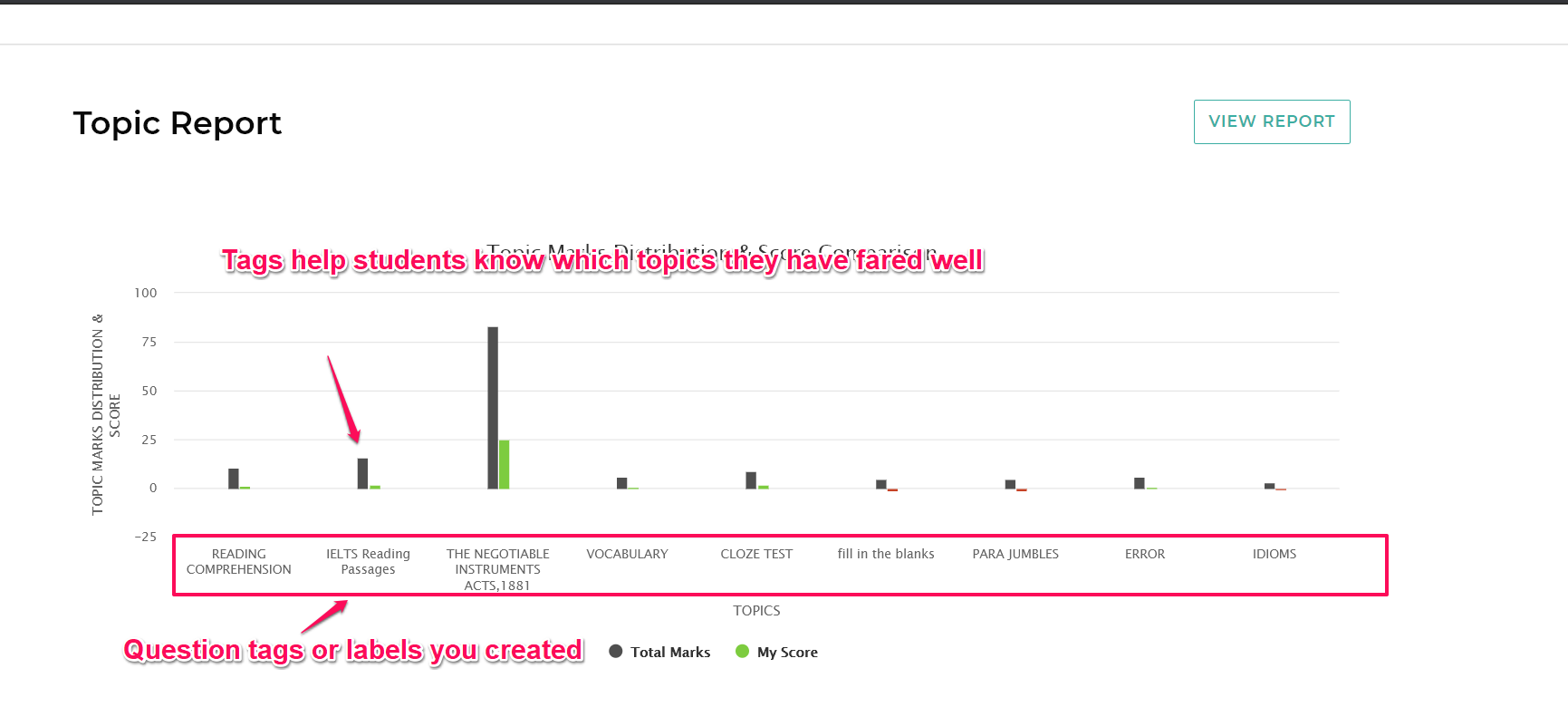 Here they will find all the tags you have created in the test. If they click on the view report button, they can view the question level analytics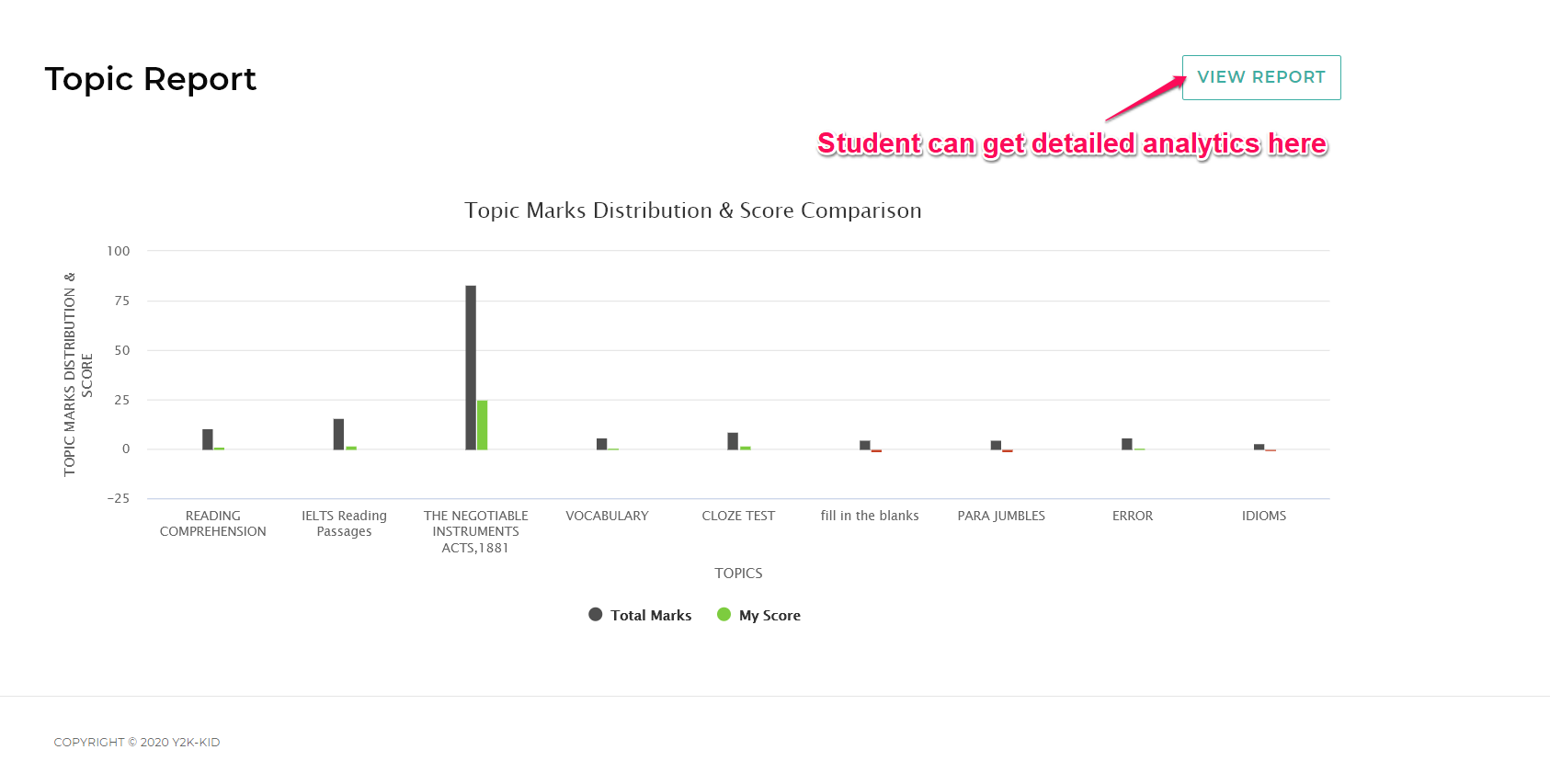 They can also see the accuracy levels across questions and also find out how they have performed across multiple topics.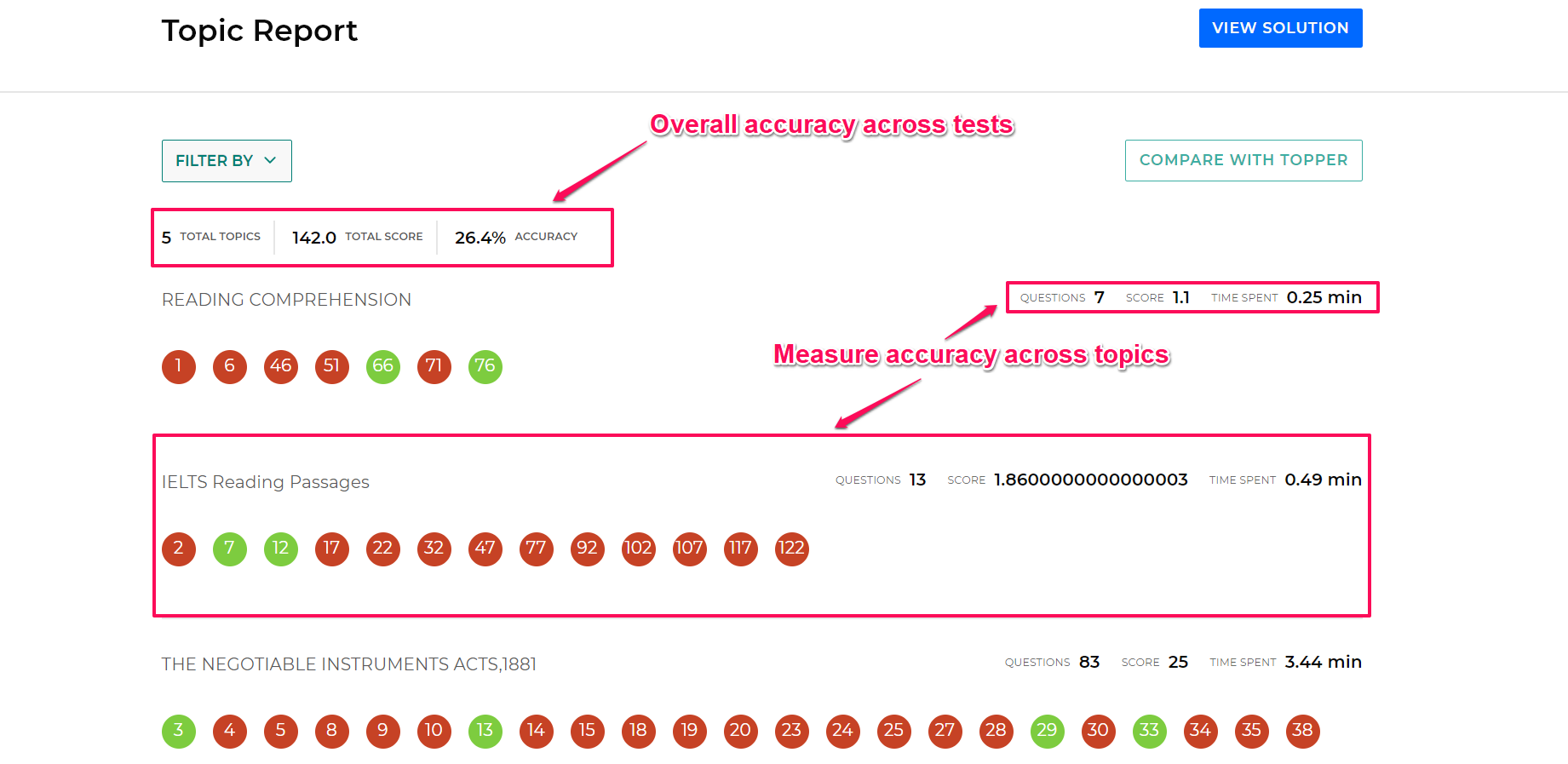 This way, your students can get to assess their knowledge about important topics.
This will benefit them when they are preparing for competitive exams.
Newsfeed Tags - Filter out the specific blog articles from newsfeeds
Students can filter out specific blog articles using Newsfeed tags.

For example, let us say you write blogs on tips for clearing the IAS exam and IELTS exam.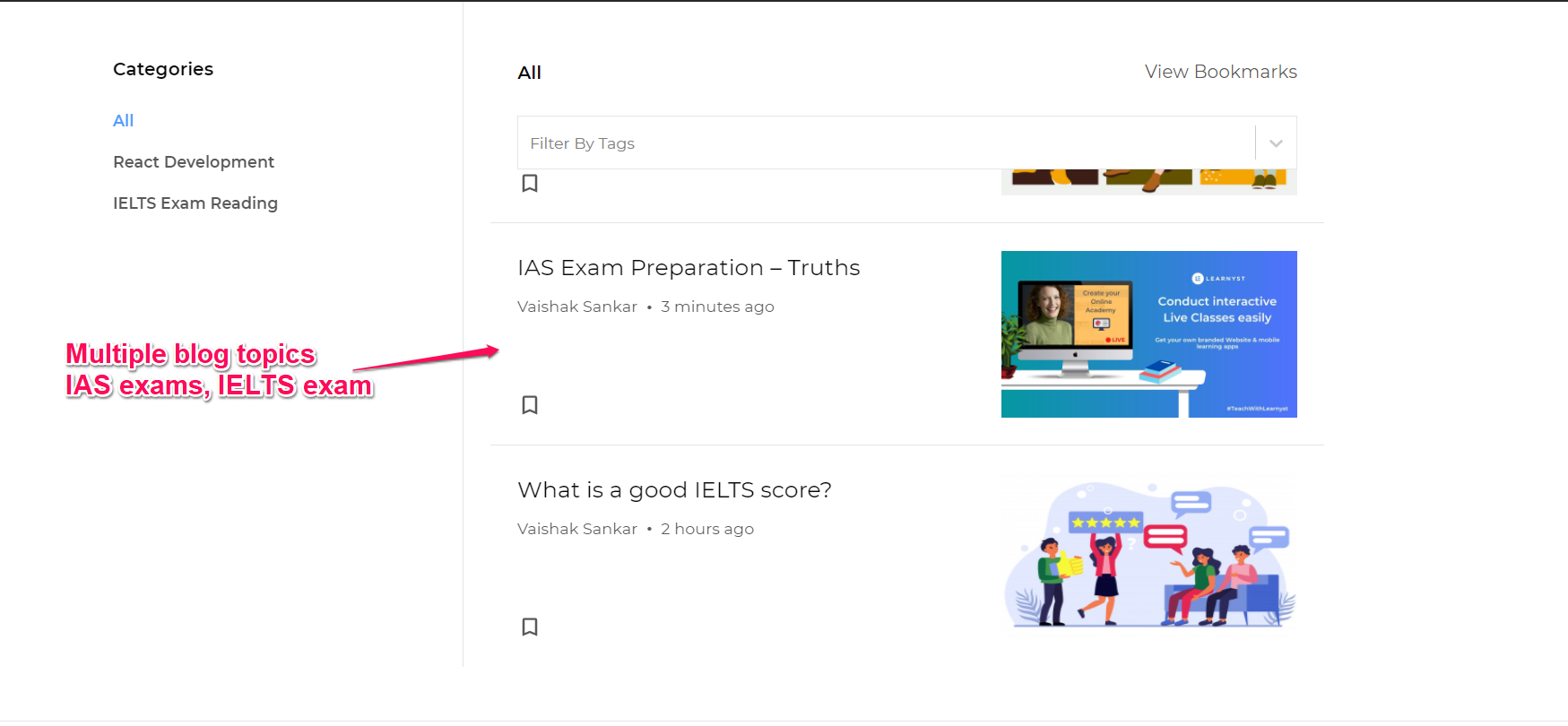 Your student can filter the IELTS exam article by selecting the tag filter function.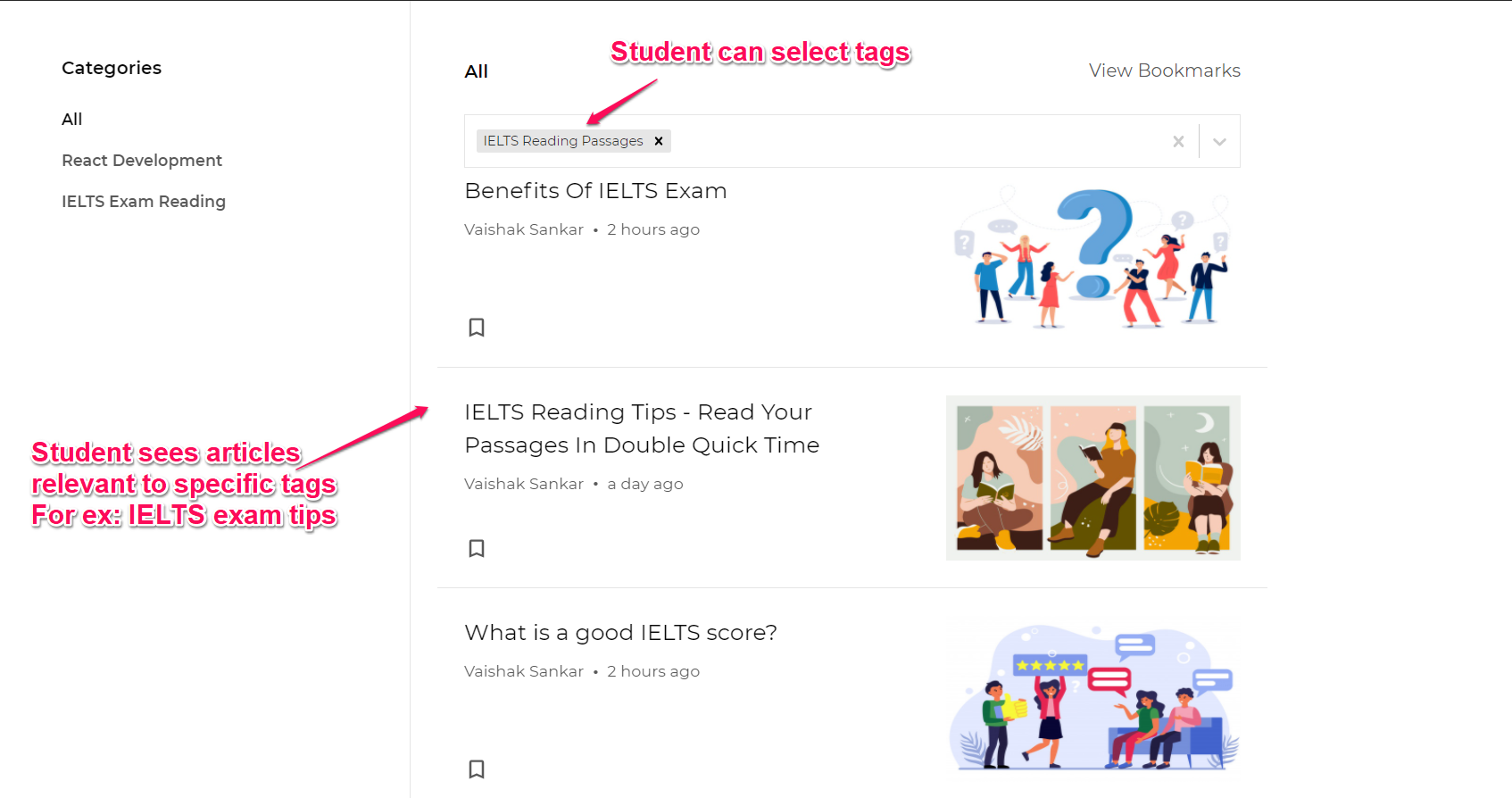 Lesson Tags - Filter out course lessons using tags
Just like tagging mock-tests or quizzes, you can also tag your course lessons.
Hover over to your course builder, select the lesson and tag it.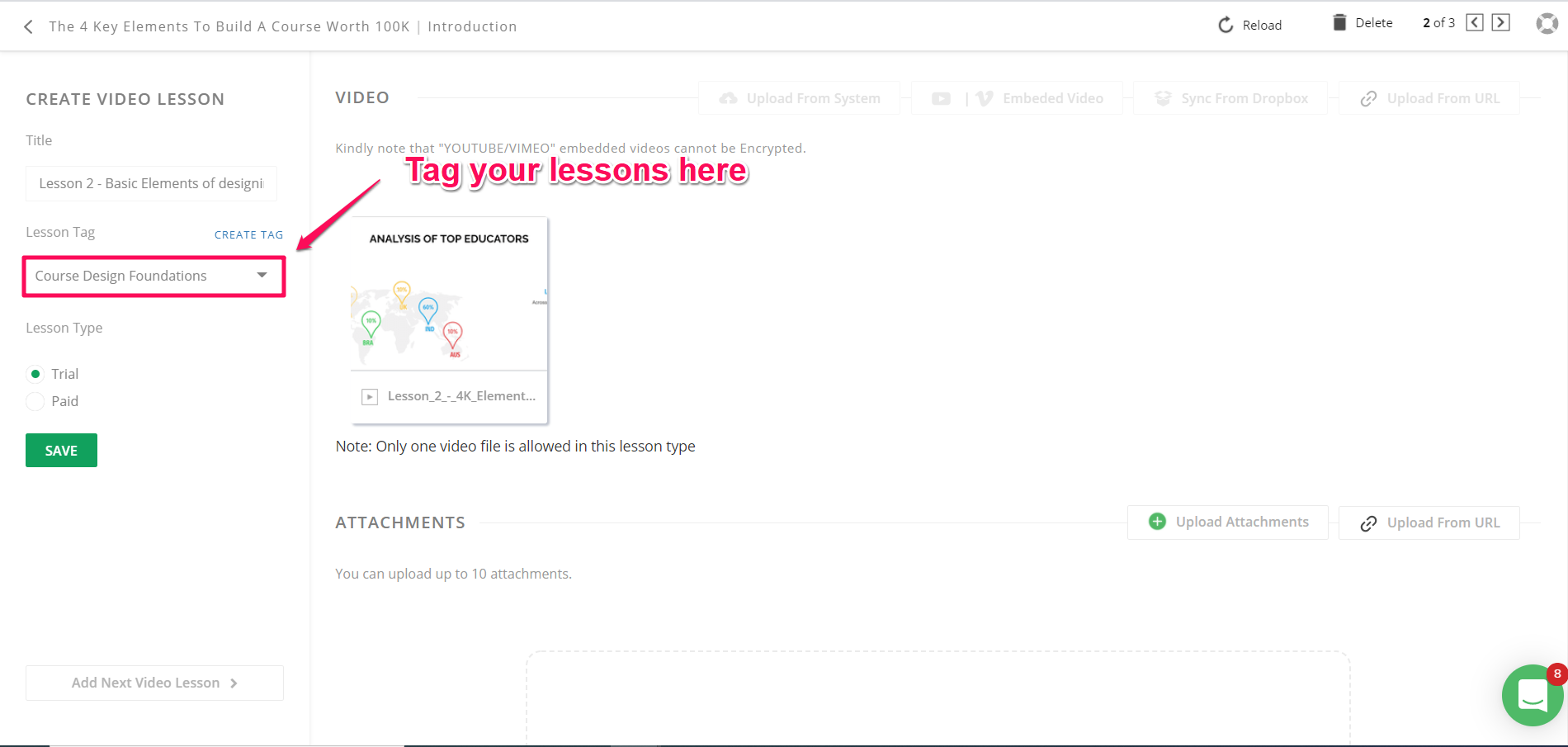 What benefit does this have? Your students will be able to search your lessons from their course builder using tags.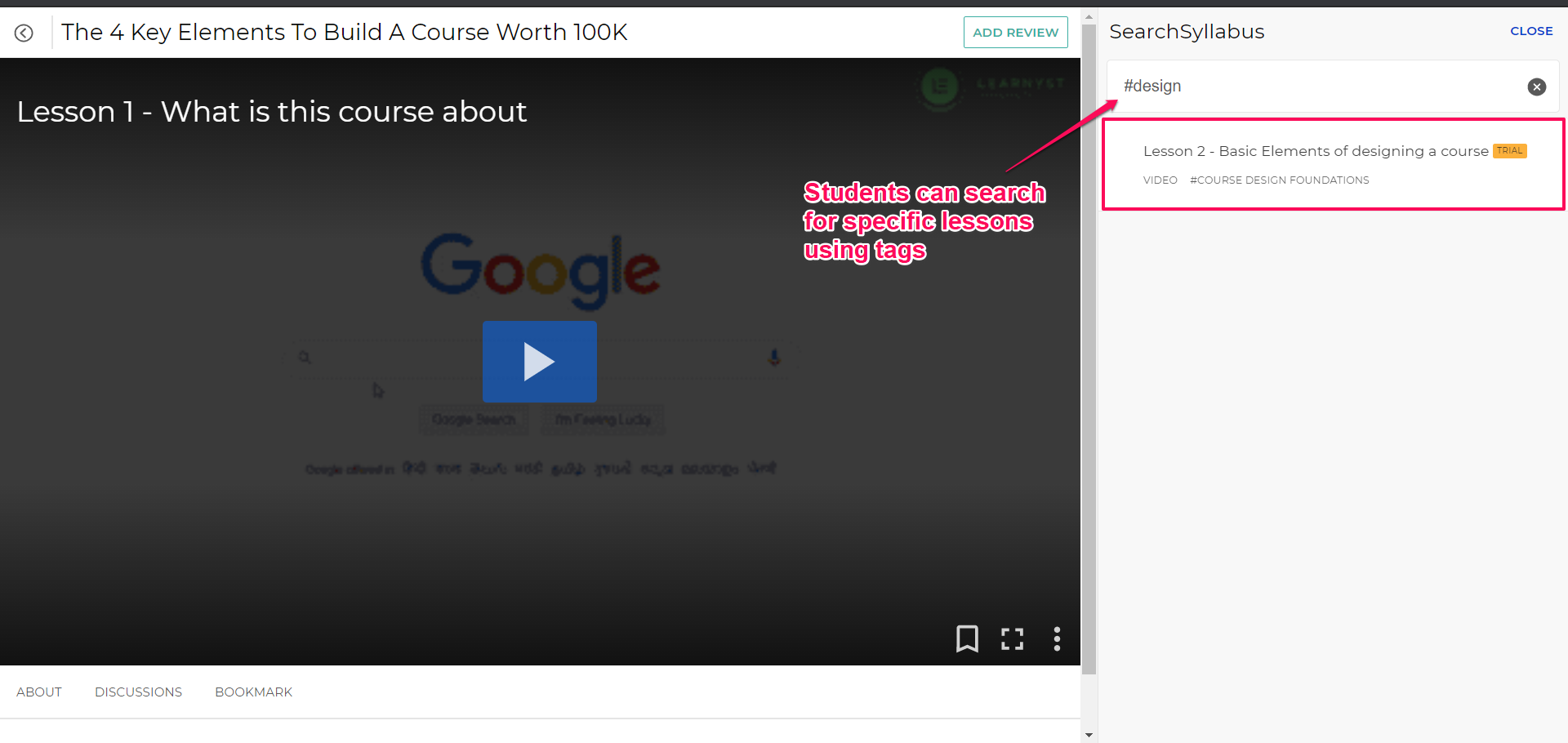 For e.g. using the #design tag students can fetch lessons labeled with the #design tag.
The tags will also appear on the course sales page. Students can get a summary of the topics you will cover in your course.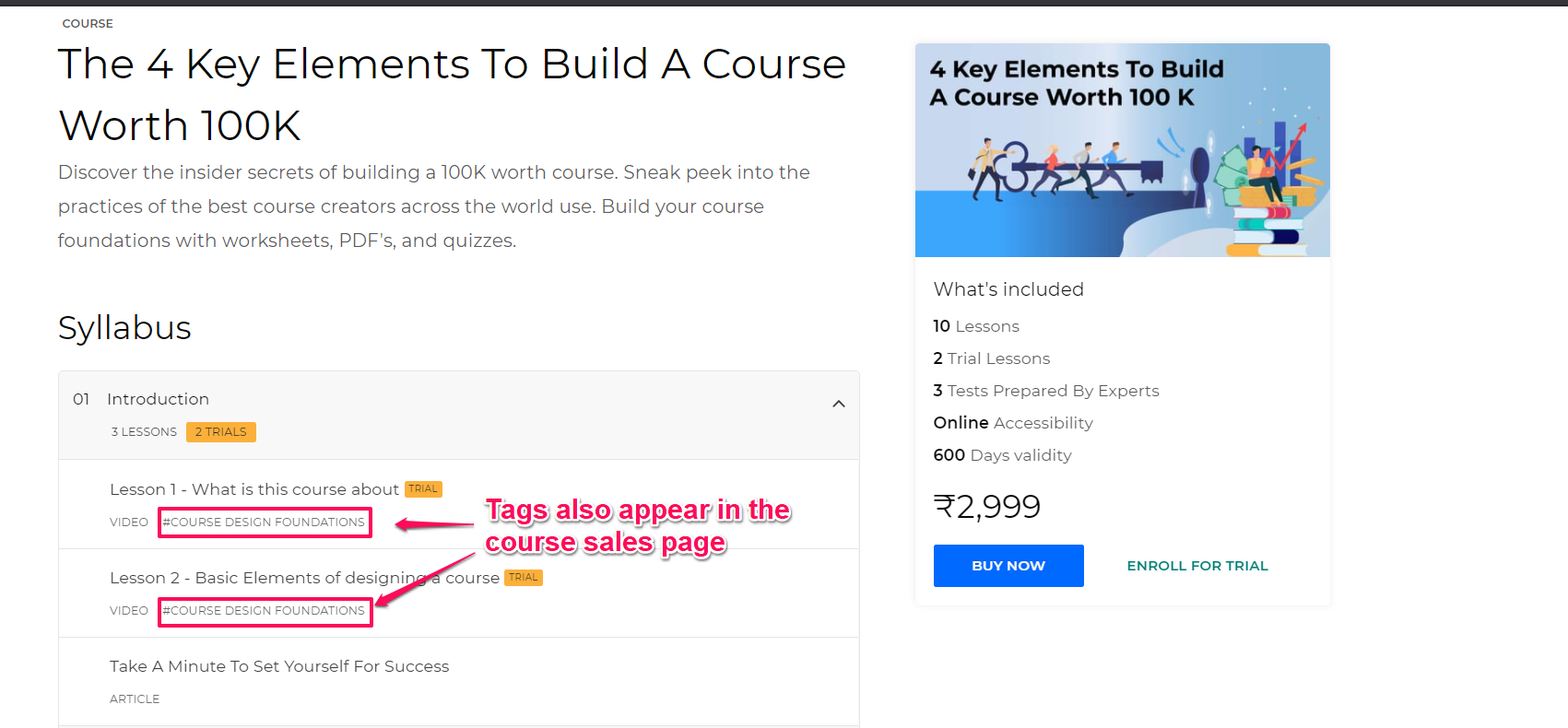 Product Tags - Find all related & relevant products using tags
Tags can be applied on a product level as well.
Go to your course or mock-test settings> and go-to features.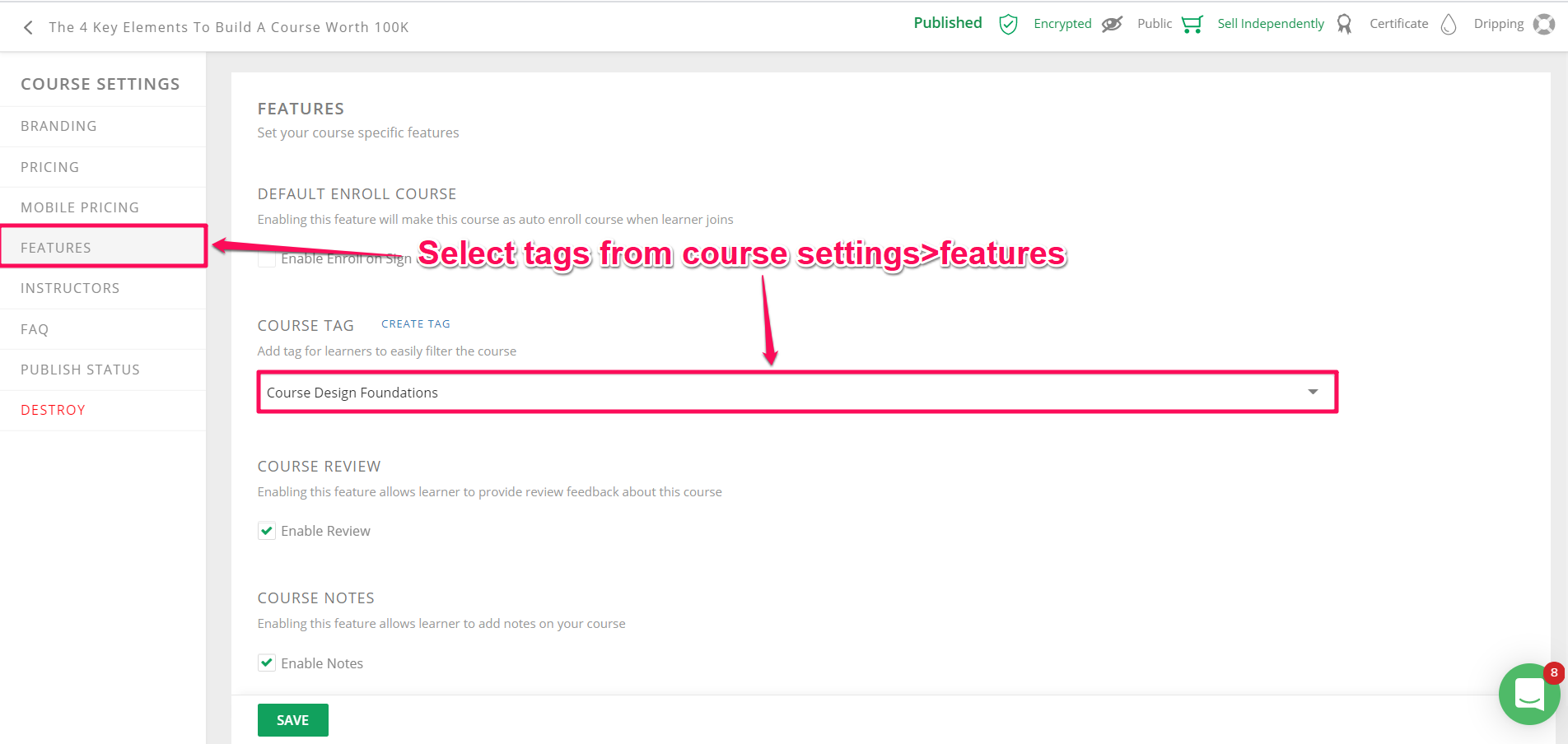 Creating product tags will help your students filter out products based on tags.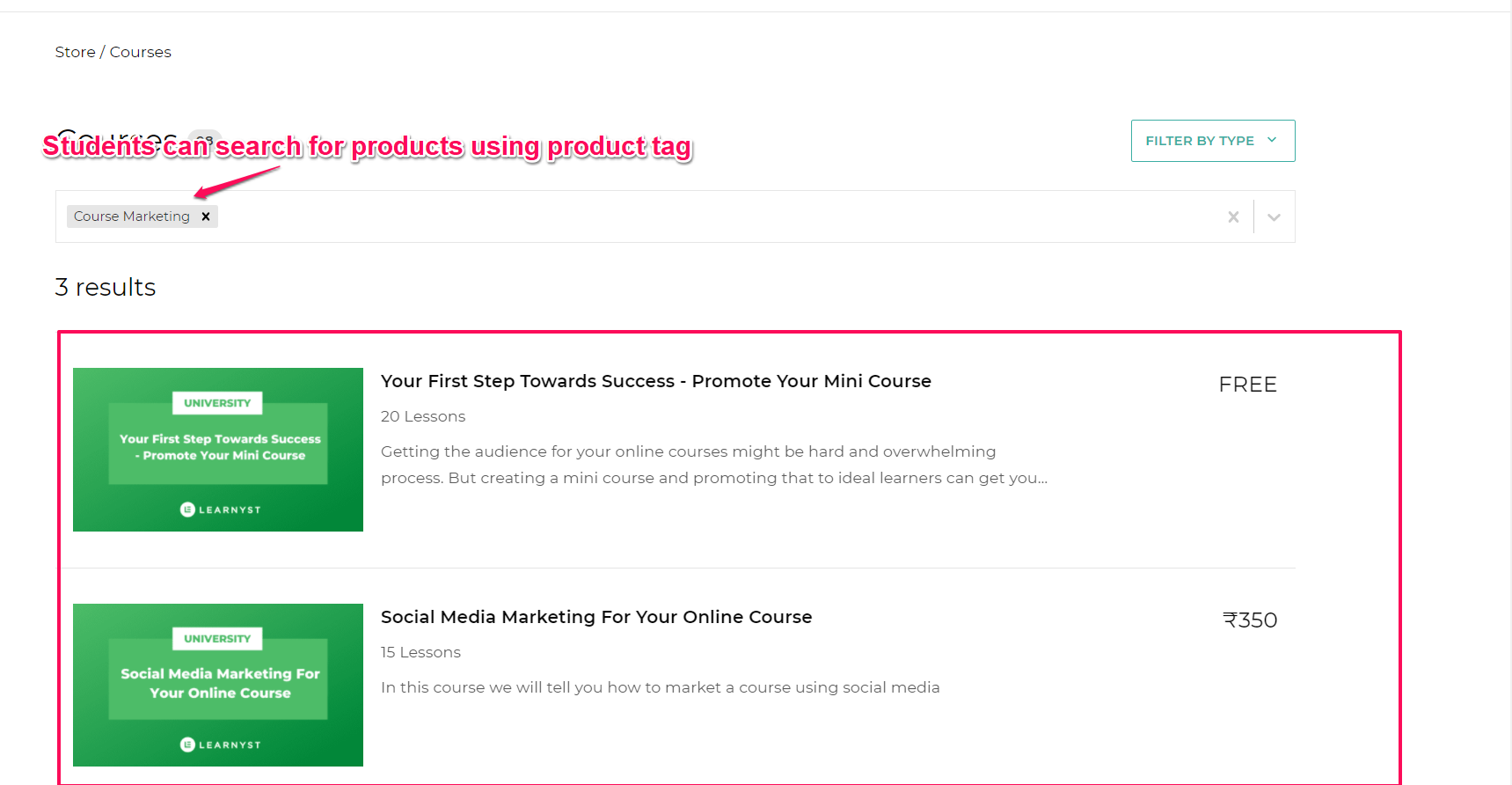 Conclusion:
To conclude, tags help you organize your products, courses, mock-tests, quizzes, lessons.
Tags are extremely helpful for your students.
The question tag helps students assess their strengths and weakness in the mock-test. Tags also help students to search and find relevant products or lessons from your academy.
Hope this support article helps you understand the nature of the tags feature.
Please read the support articles in the links above to know how to add tags.
To know more about tags, check out the content tagging master guide for more details.
So, go ahead and start tagging your mock-tests, course lessons & products.
Did this answer your question? Thanks for the feedback There was a problem submitting your feedback. Please try again later.Yes No No results found