How To Activate Learner Verification
You can activate the Learner verification feature to verify every learner during sign up.
It will send OTPs to the mobile number that the learner provides to register on your online institution. Here is how you can enable Learner verification.
On your admin dashboard, click on Add-ons.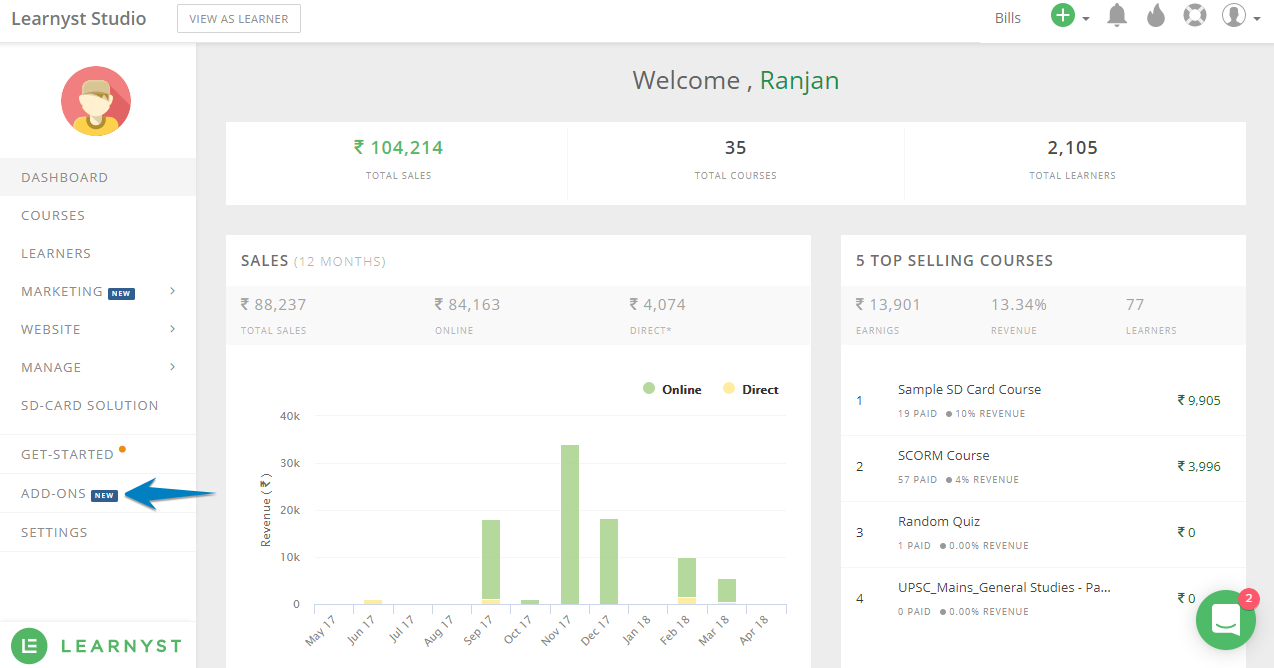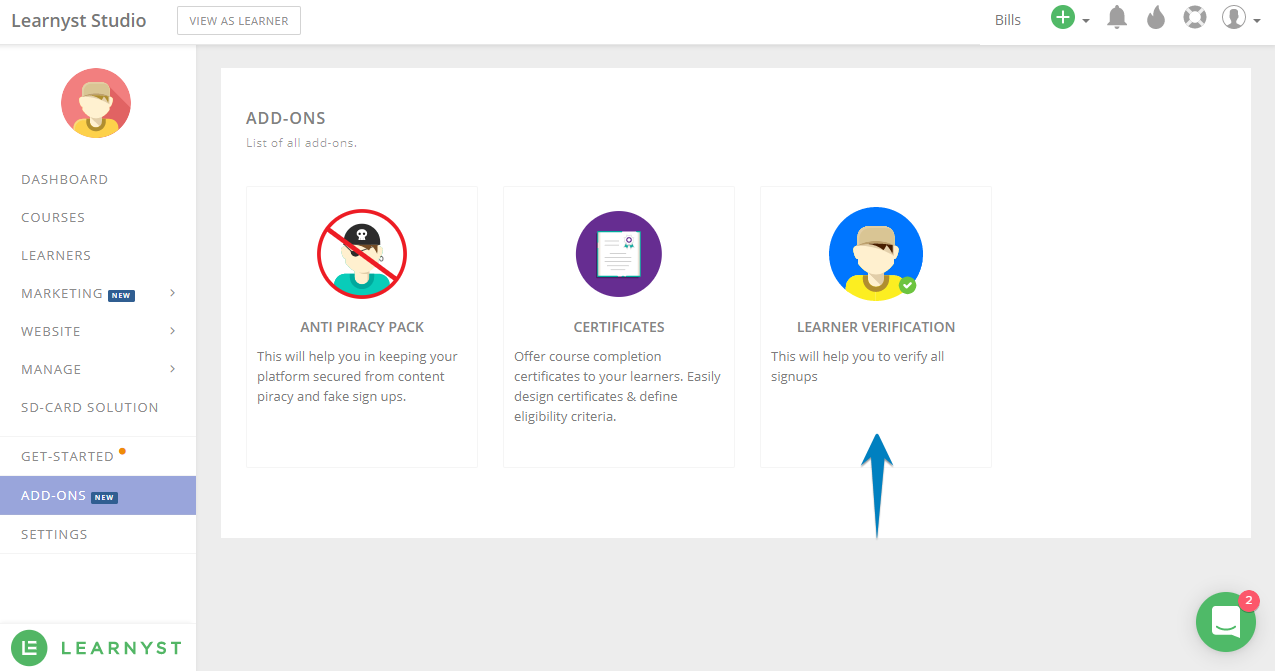 Once inside, click on Activate, as shown in the image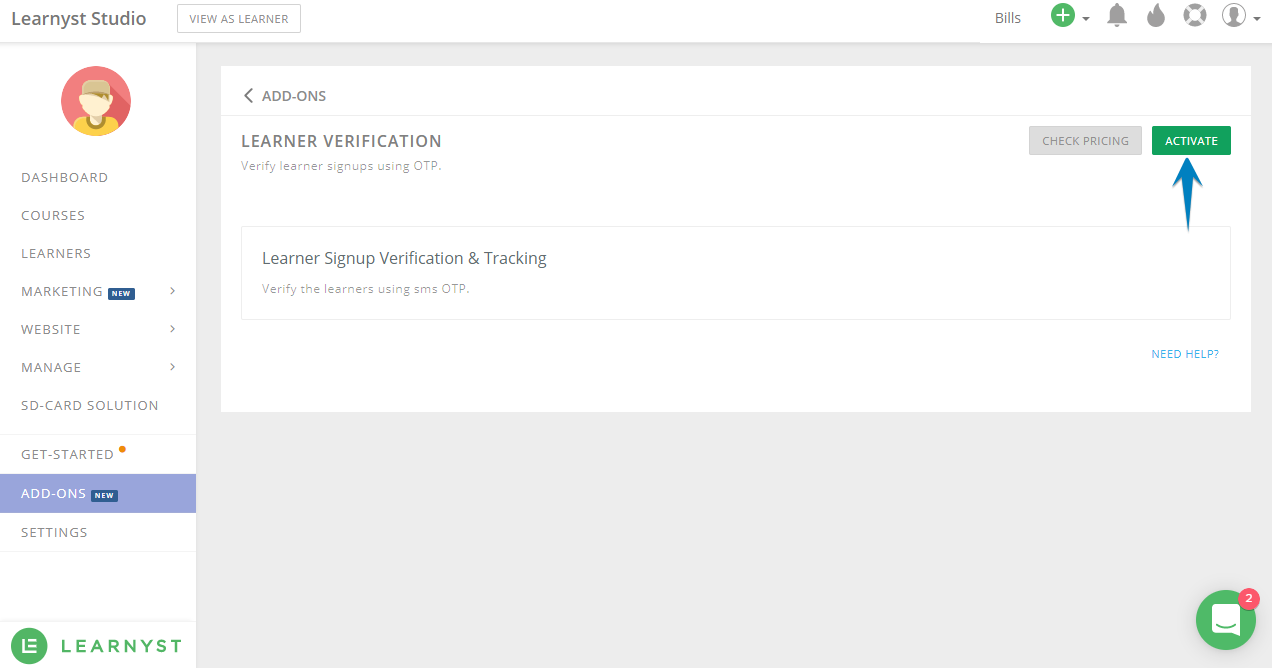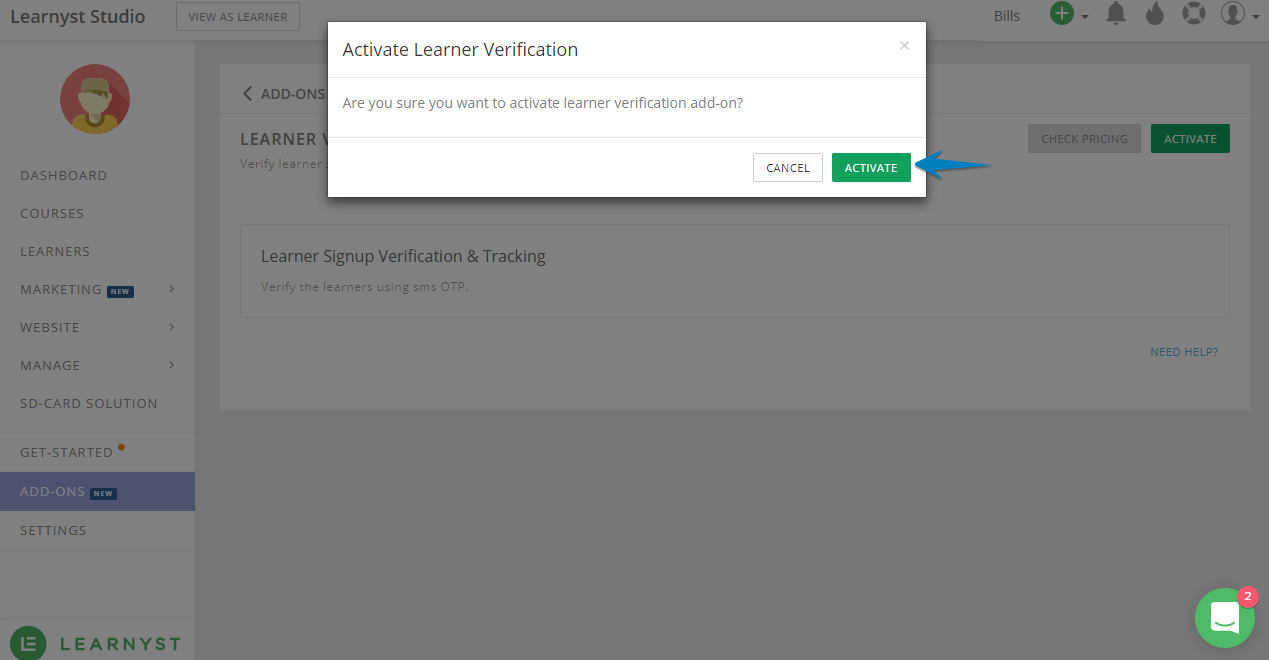 And Learner verification for your online institution will be enabled.
Did this answer your question? Thanks for the feedback There was a problem submitting your feedback. Please try again later.Yes No No results found