Adding details and optimizing for search engine helps in getting more learner to your online institution. And it is really easy to achieve this if you are hosting your mock test with Learnyst. Follow the simple steps mentioned below and set up the branding details of your mock test.
Go to Mock Tests > Your Mock Test > Quiz Builder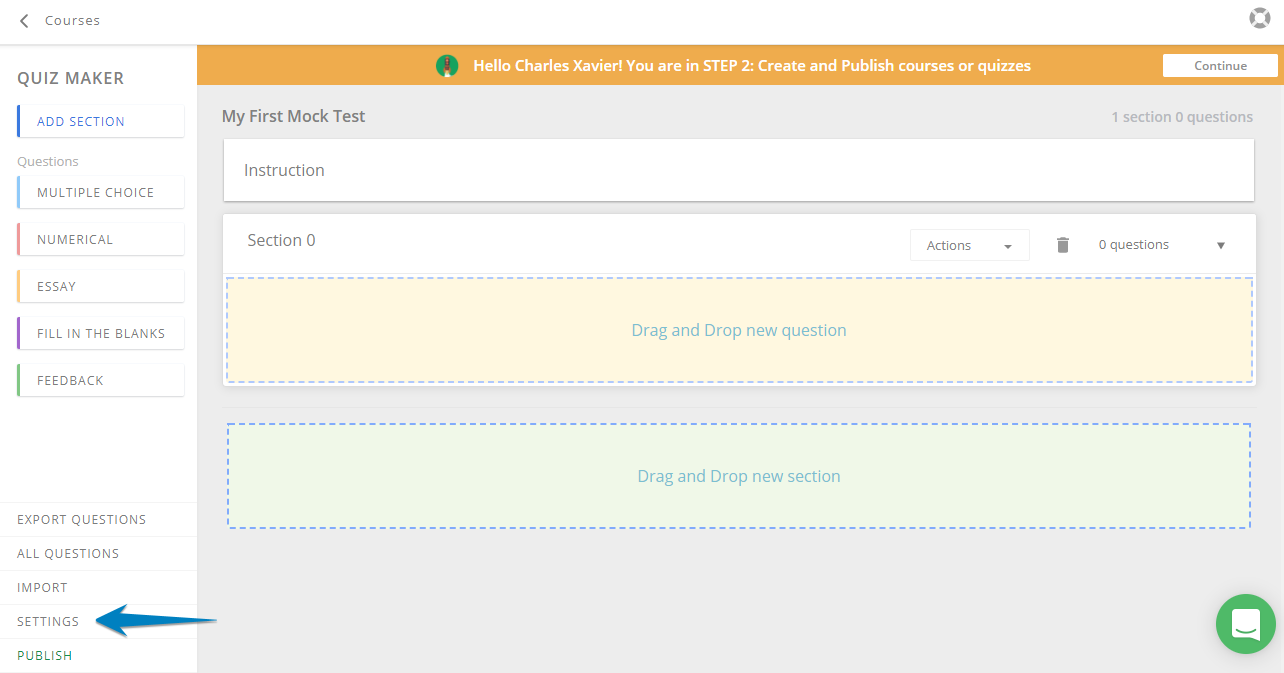 In the settings page click on Branding, and you will see the following lists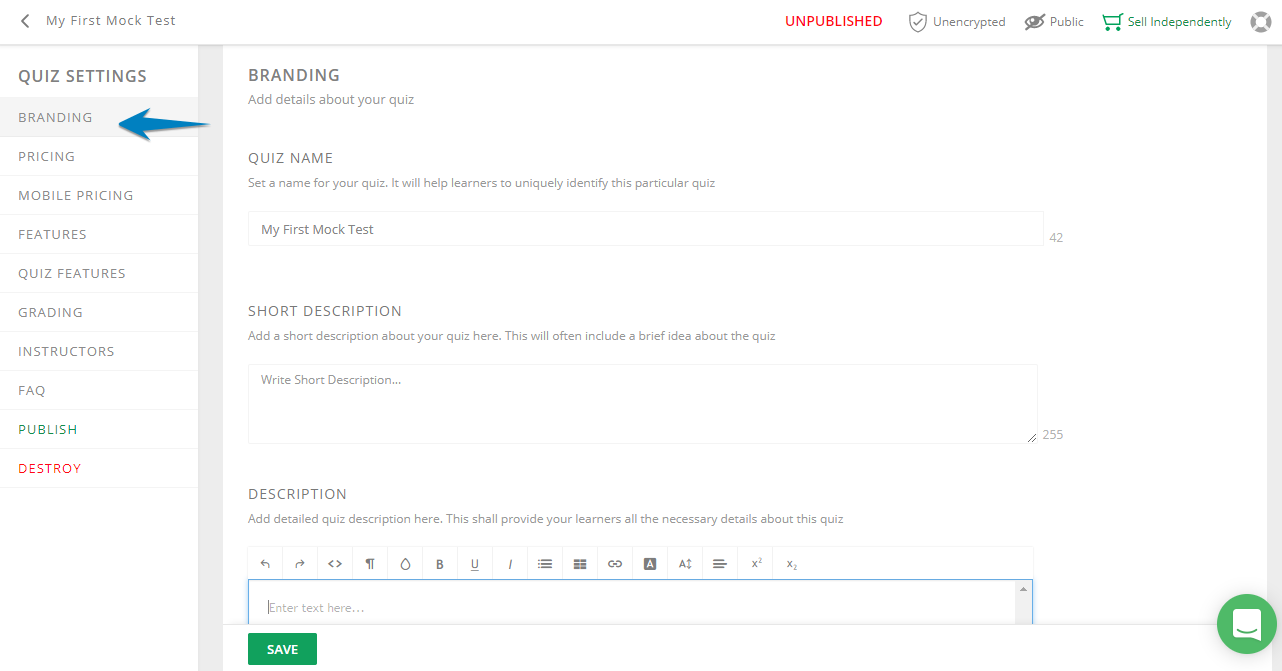 Quiz Name: Set the name of your mock test

Short Description: A short overview of the mock test

Description: A detailed description of your mock test to give a detailed idea on the mock test and how it will help them achieve their goals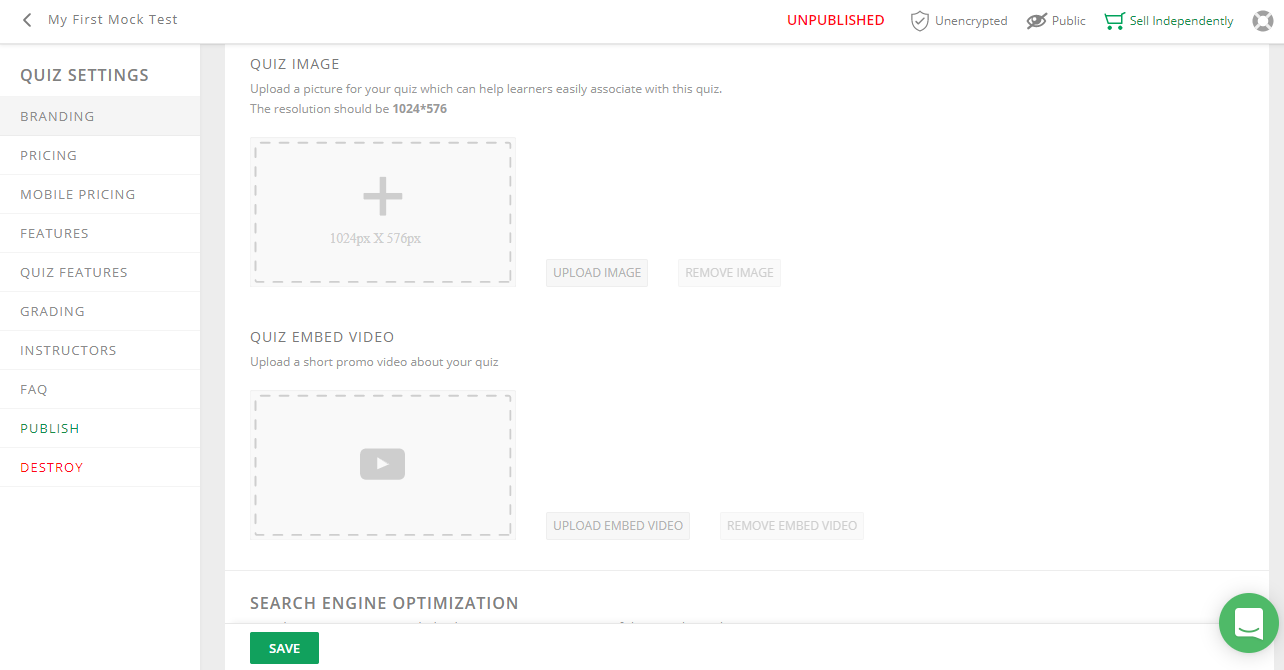 Quiz Image: Upload a image to make your mock test look more attractive

Quiz Video: You can also upload a promo video for your mock test to market it better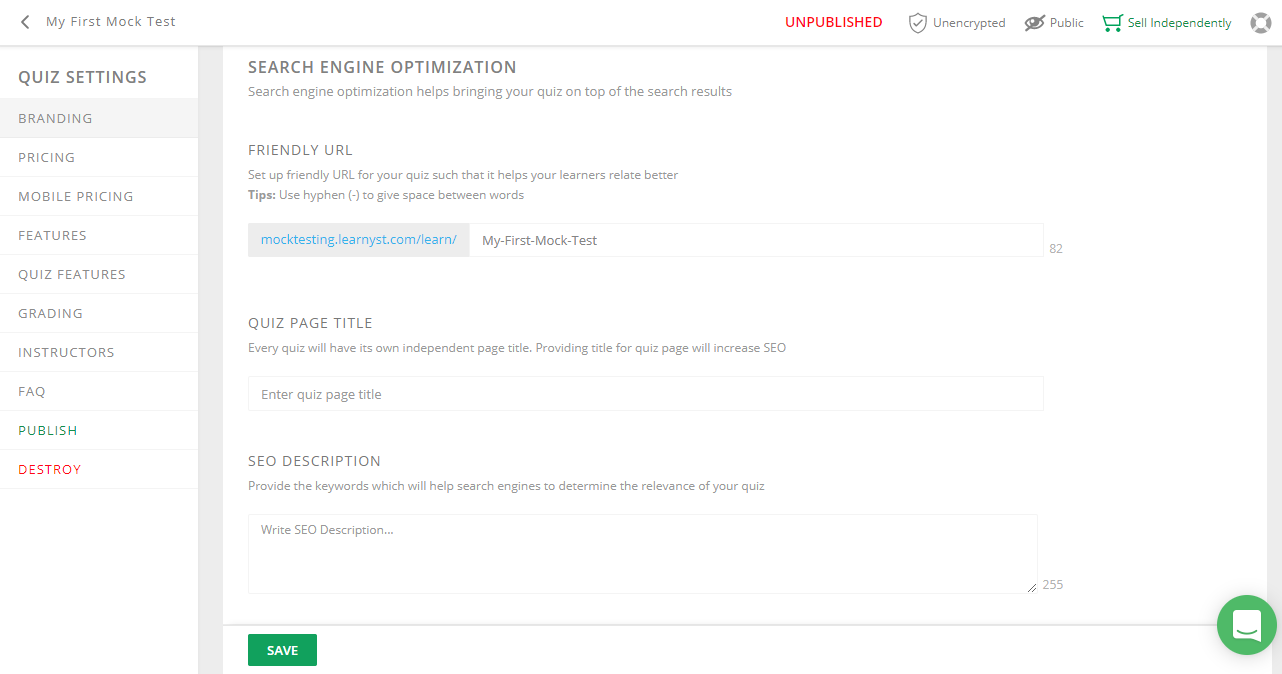 Friendly URL: This helps in optimizing your mock test for the search engines. So when a potential learner is searching for a similar mock test if your url reflects the name of the mock test, the chances of appearing high on the search result increases.

Quiz Page Title: This again helps in optimizing for search engines. Page titles reflecting the words used in URL helps in better search result ranking.

SEO Description: SEO description with proper and related keywords to your mock test helps in better search engine ranking
Click on save once you do the changes.
Did this answer your question? Thanks for the feedback There was a problem submitting your feedback. Please try again later.Yes No No results found