How To Add Course Title, Description, Promo Video
To do Basic Settings for your course you can simply login into Learnyst as Admin and in admin dashboard go to Courses > [any of your course] > Settings > Branding.
You can add the title for your course in Course name, Description about the course. Scroll down to advanced settings. You can upload promotional video for your course.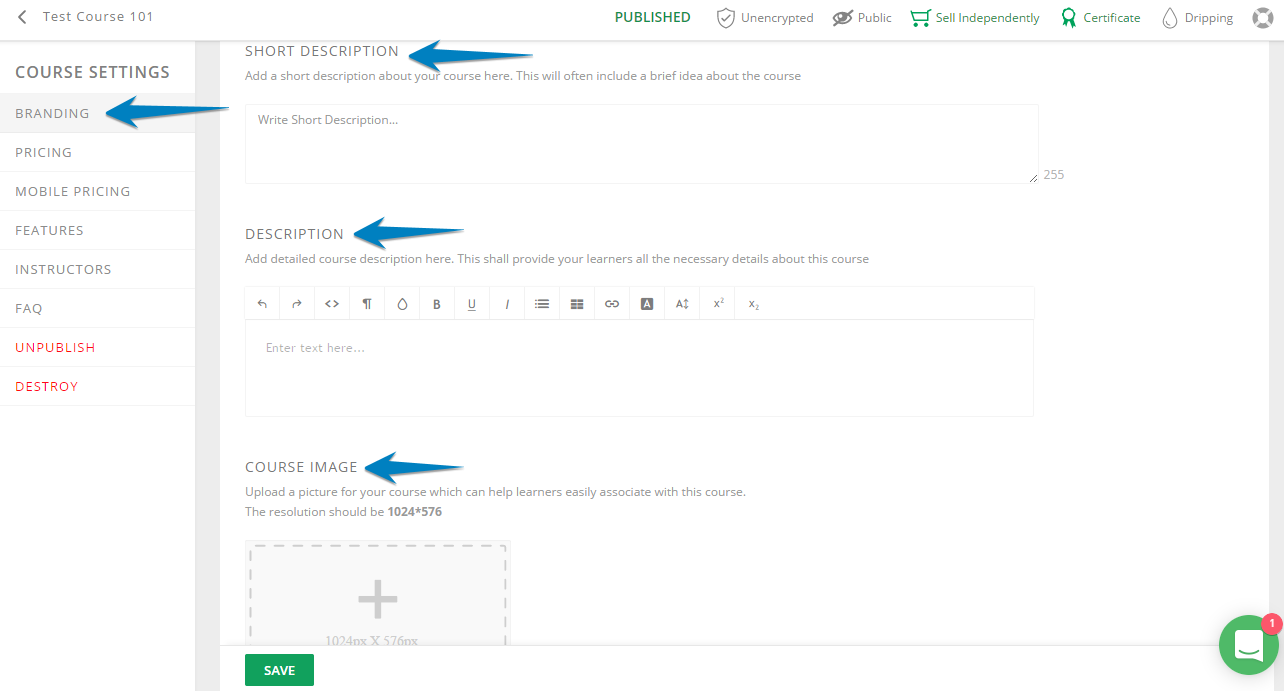 Did this answer your question? Thanks for the feedback There was a problem submitting your feedback. Please try again later.Yes No No results found