How To Add Course to Bundle
Bundle is a great way of clubbing and selling more than one course together. Here is how you can add your courses to bundle.
Login to Learnyst as admin and in admin dashbaord go to Courses > Bundle tab

Select the bundle to which you wish to add the course and click on Add Course button to add a course to that bundle. Select a Course from the dropdown list and click on Add. This will add that course to the bundle.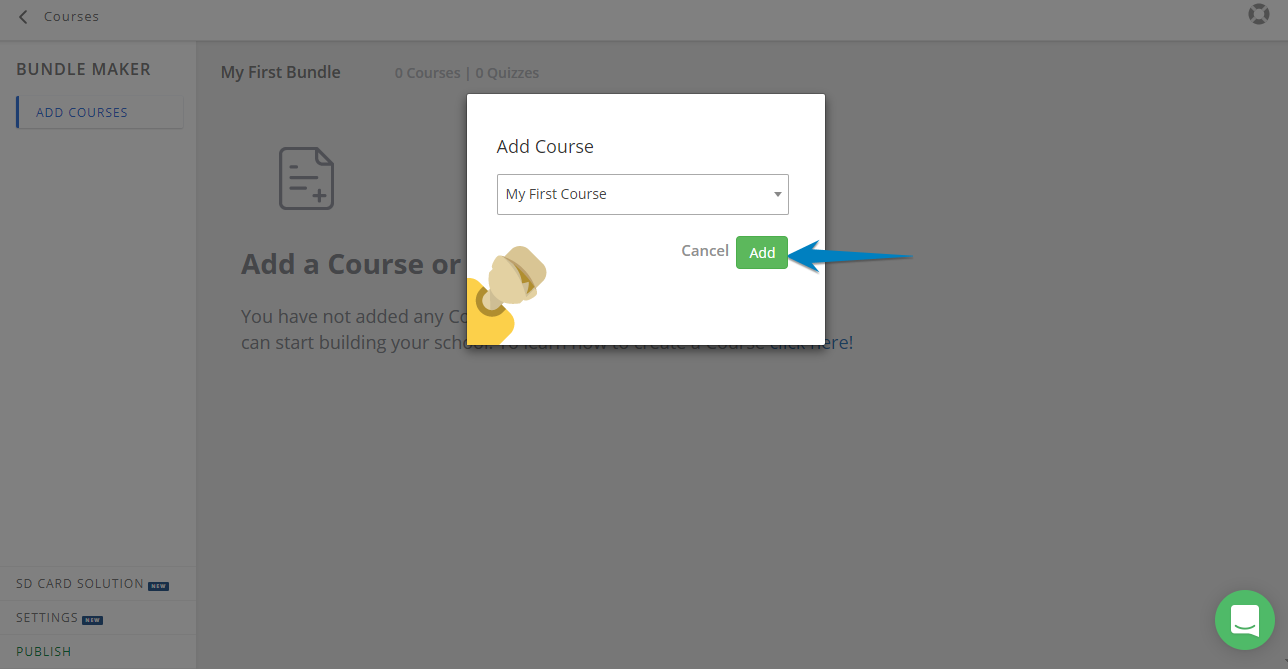 Then click on publish to publish your bundle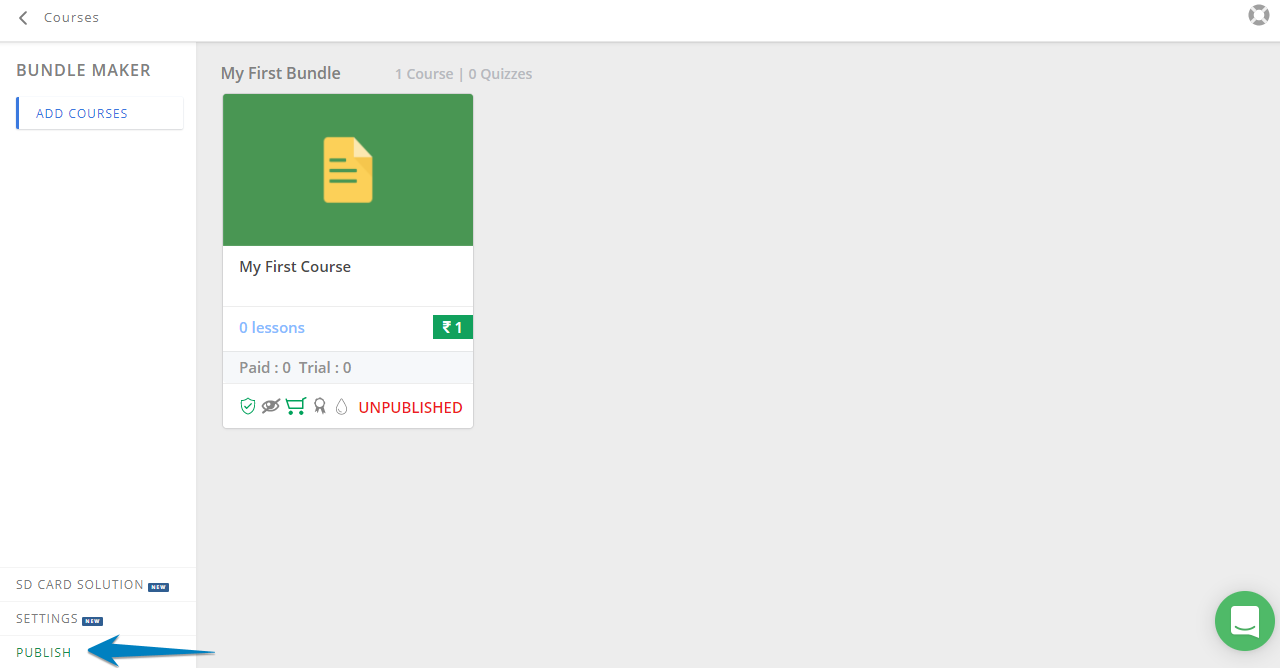 Did this answer your question? Thanks for the feedback There was a problem submitting your feedback. Please try again later.Yes No No results found