How To Add Difficulty Level And Retake Count For A Mock Test
Through Learnyst now you can set the duration of the quiz,
set the difficulty levels like easy, moderate, difficult,
set the number of retakes that are allowed for that particular quiz.
To do these settings navigate from admin dashboard to Mock Tests > [Your Test] > Test Builder > Settings > Quiz Feature. You will see the options as shown in the picture below.
Select your desired difficulty level of the quiz in the Difficulty level dropdown and Also enter the maximum attempt count and click on Save.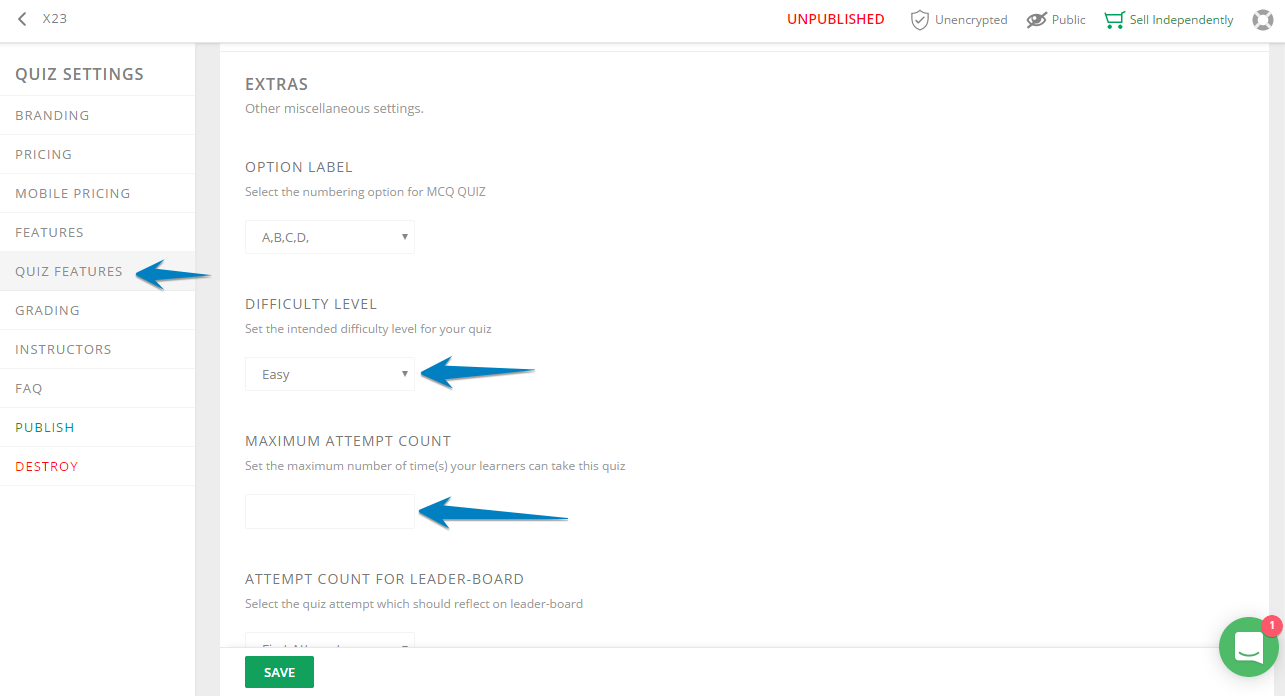 Did this answer your question? Thanks for the feedback There was a problem submitting your feedback. Please try again later.Yes No No results found