How To Add Mock Test to Bundle
Bundle helps you selling more than one mock test as a package. And it is extremely easy to create a bundle to upsell your mock tests.
click on the green button on top nav bar and click on Create Bundle, as shown in the image below,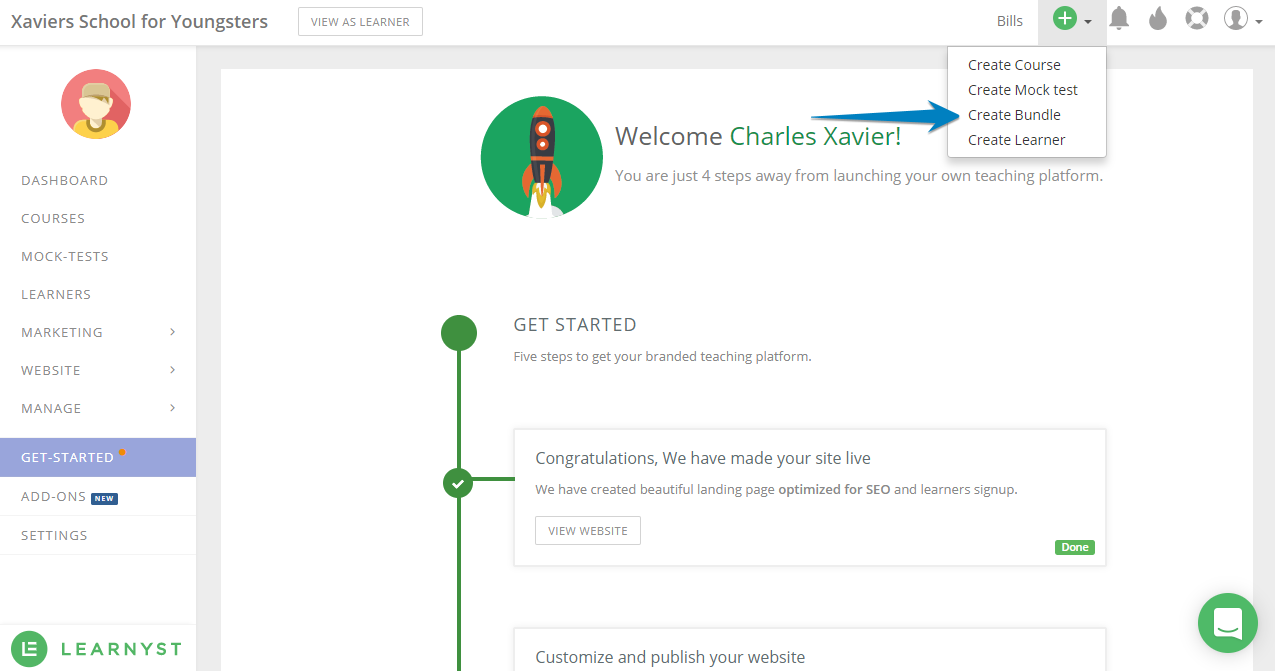 You can enter the desirable bundle name and set the price for that bundle or set it as a free one. After entering the details and click on create.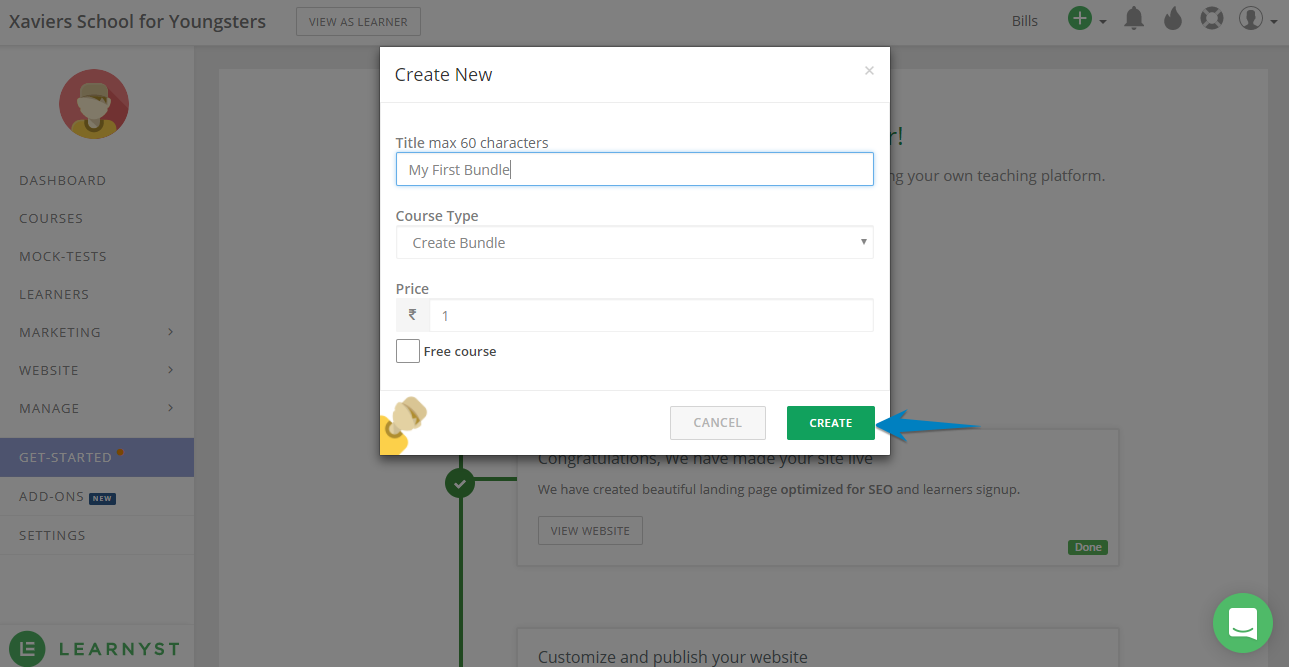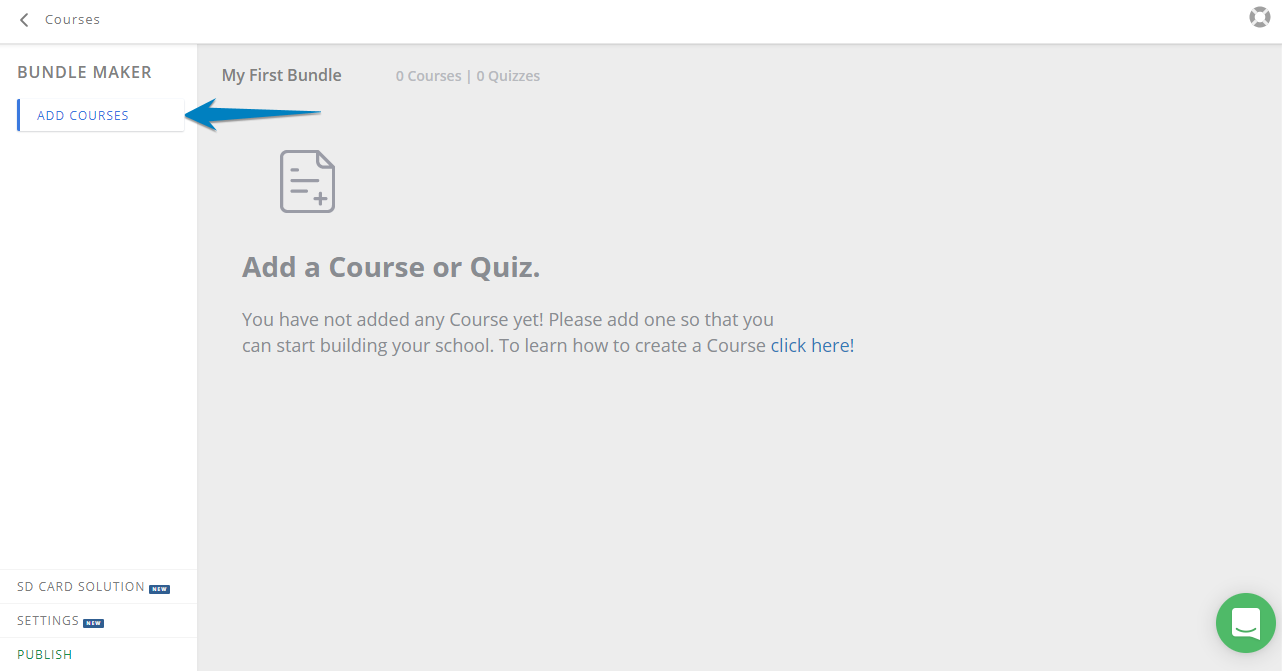 Select your mock test name from the drop down list and click on add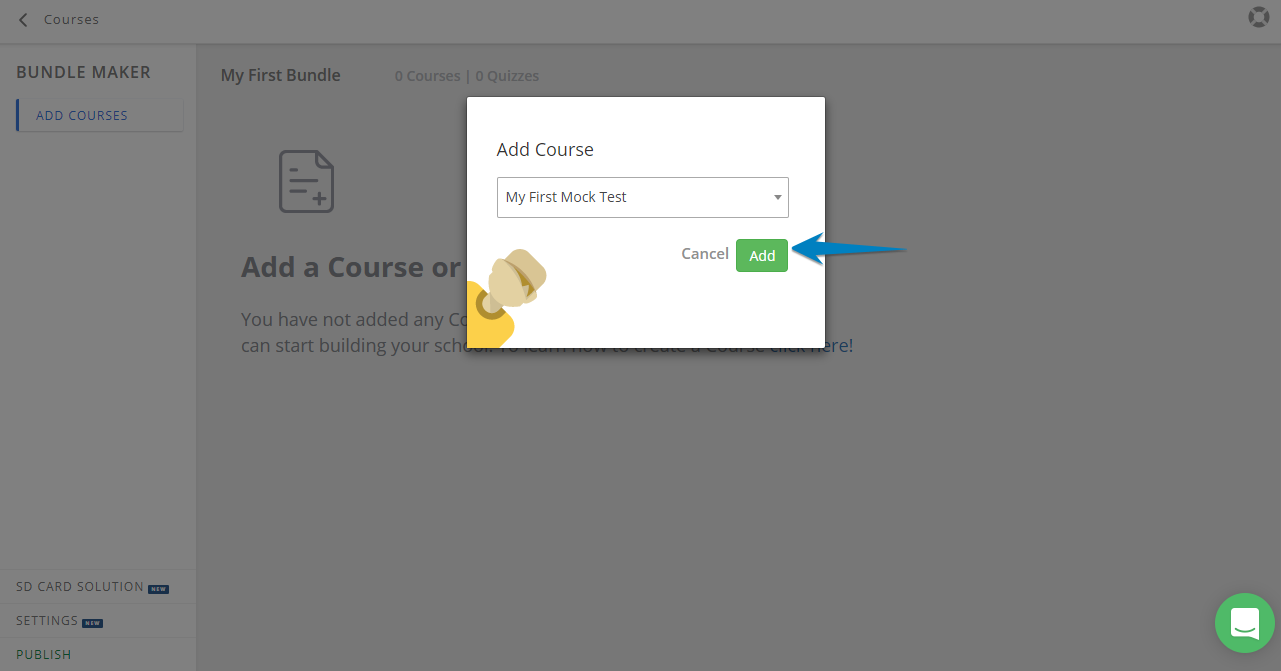 And voila your test will be added in the bundle. To add more mock tests repeat these steps as many times required.
Did this answer your question? Thanks for the feedback There was a problem submitting your feedback. Please try again later.Yes No No results found