When you have more than 10 students, uploading your learners in bulk is a great way to save time.
But sometimes, if you have 2-3 learners, downloading the excel file & making changes is a hard process.
For adding a small group of learners, you can use the Add new feature on the learner's page.
Let us see how to do this.
You can add new learners to your Course (or Test/or Bundle) through the Learners page. Access it from Users>Learners

Next, click on the Add New Learner on the right-hand top corner.

Enter the learner mail id, phone number, enroll type, course name, etc., and click on Invite.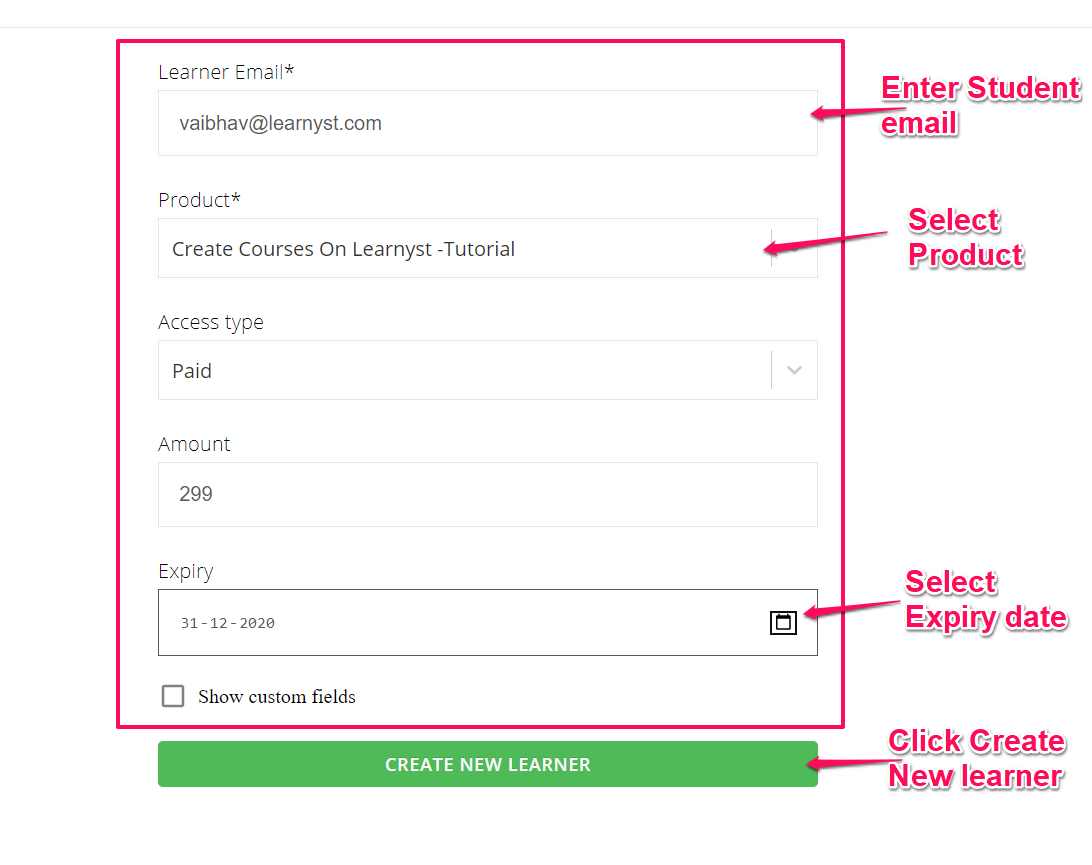 Once you have invited the learner, you will get this above pop up message. Click ok.

You can see your new learner added from the learner dashboard.

Note: Ask your learner to confirm the invitation to your course. Once they confirm, the yellow mark will disappear and your learner will be added to the course.
Check out our support article on how to send confirmation emails to your students.
To know more on how to manage your learners, refer to the comprehensive master guide on managing your learners
Did this answer your question? Thanks for the feedback There was a problem submitting your feedback. Please try again later.Yes No No results found