How To Add Positive & Negative Marks
You can assign marks to a particular question. Both positive and negative marking.
To Add marks to your questions you can go to Courses in Admin dashboard and select Test tab.
Select any existing test or create a new test

In test builder create a multiple choice question which takes you to question builder

In quiz builder you can assign positive and negative Marks to that particular question.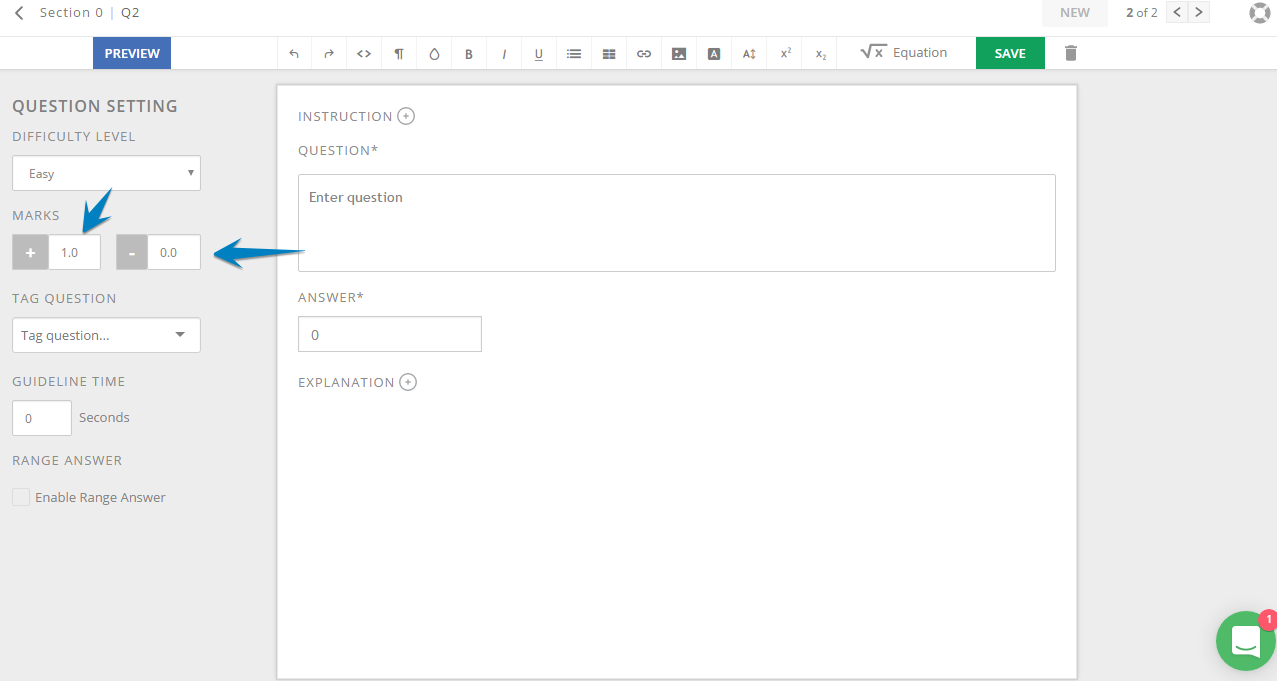 Once you are done with marks assignment click on Save to save changes.
Did this answer your question? Thanks for the feedback There was a problem submitting your feedback. Please try again later.Yes No No results found