If you have a website and you intend to gain the trust of search engines, you need to add a privacy policy, pricing policy, and terms of service pages.
For example, if you want to launch your own android or iOS apps, you require privacy policy pages.
With Learnyst you can easily add these pages. In this article, let me show you, how you can add these pages.
Note: You need to be in the paid plan to be able to do this step.
First, log in to your Learnyst admin account. Now click on Website and apps and select the website builder.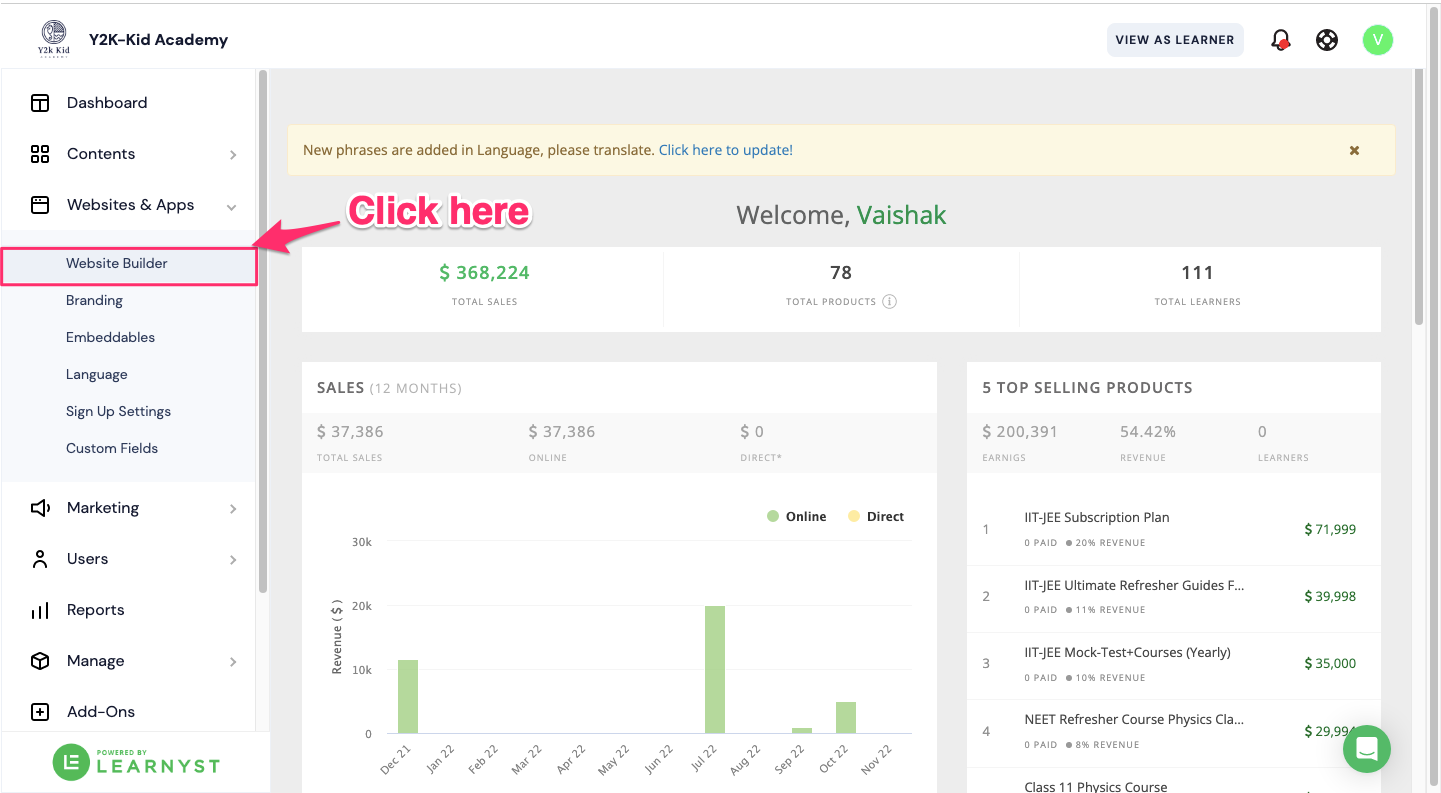 Scroll down to the bottom where you will find the Add policy button. You can click here to add your terms of service, privacy policy, pricing policy and refund pages.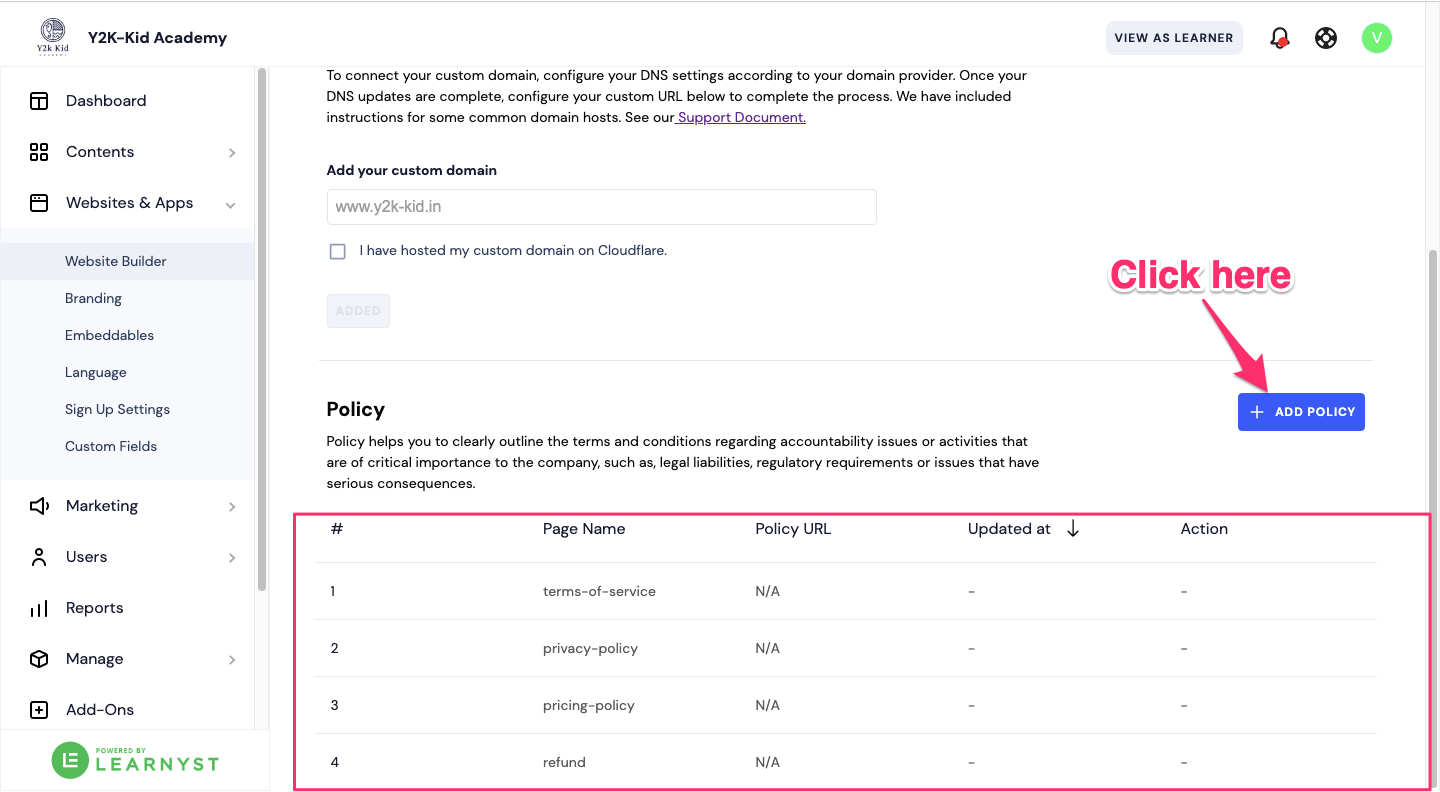 To add a privacy policy URL, let's click on the privacy policy.

This opens up a text editor where you can paste your privacy policy text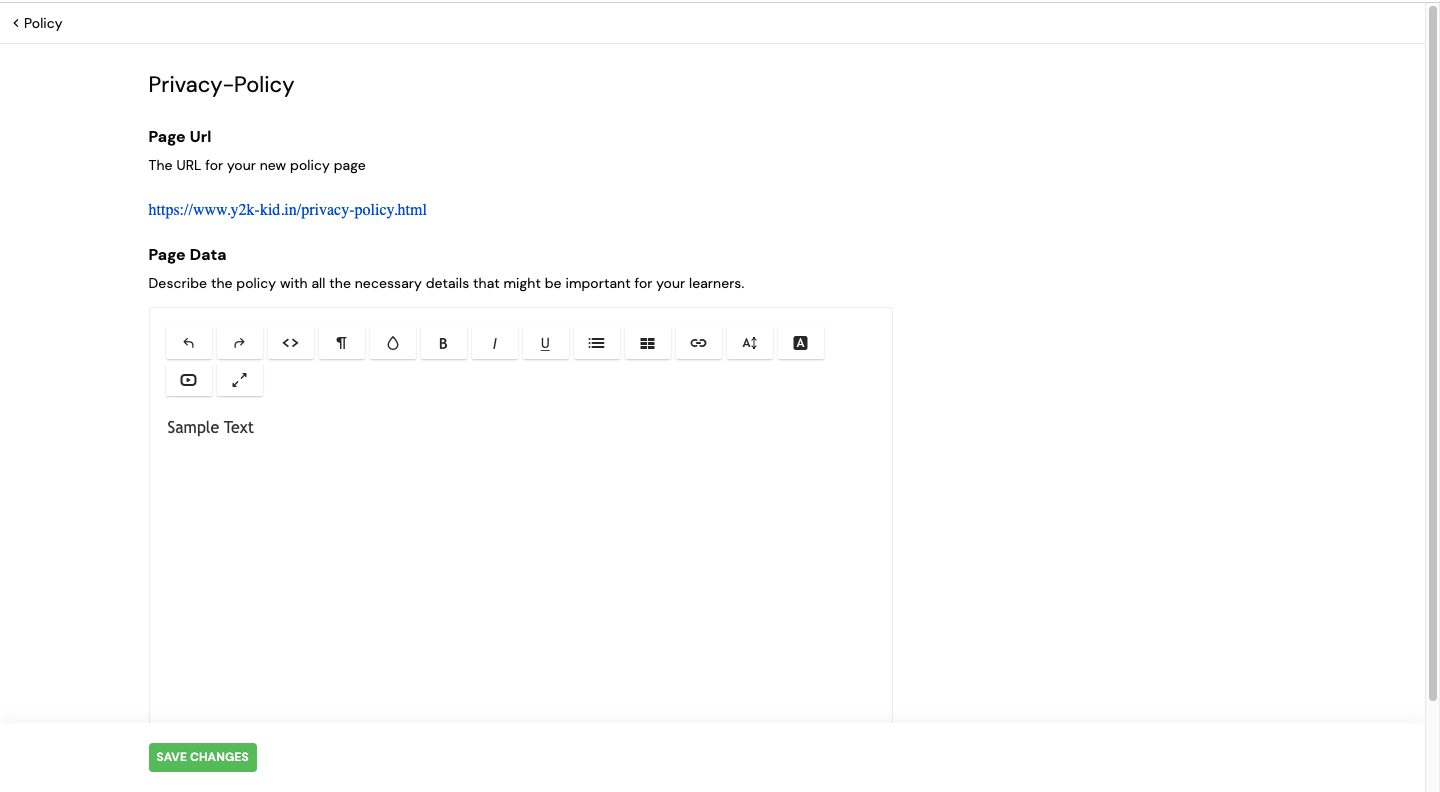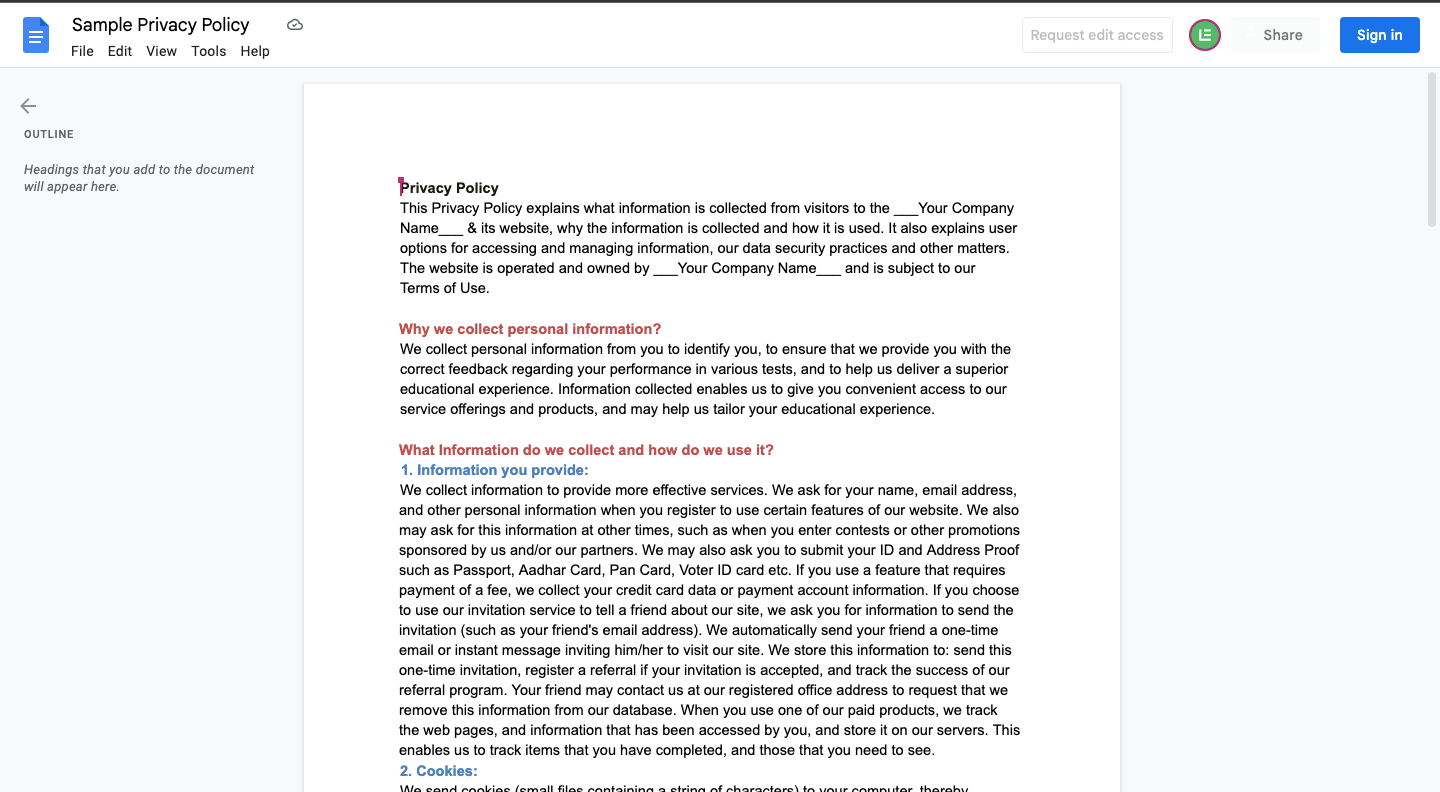 Now paste these details within the text editor and click save.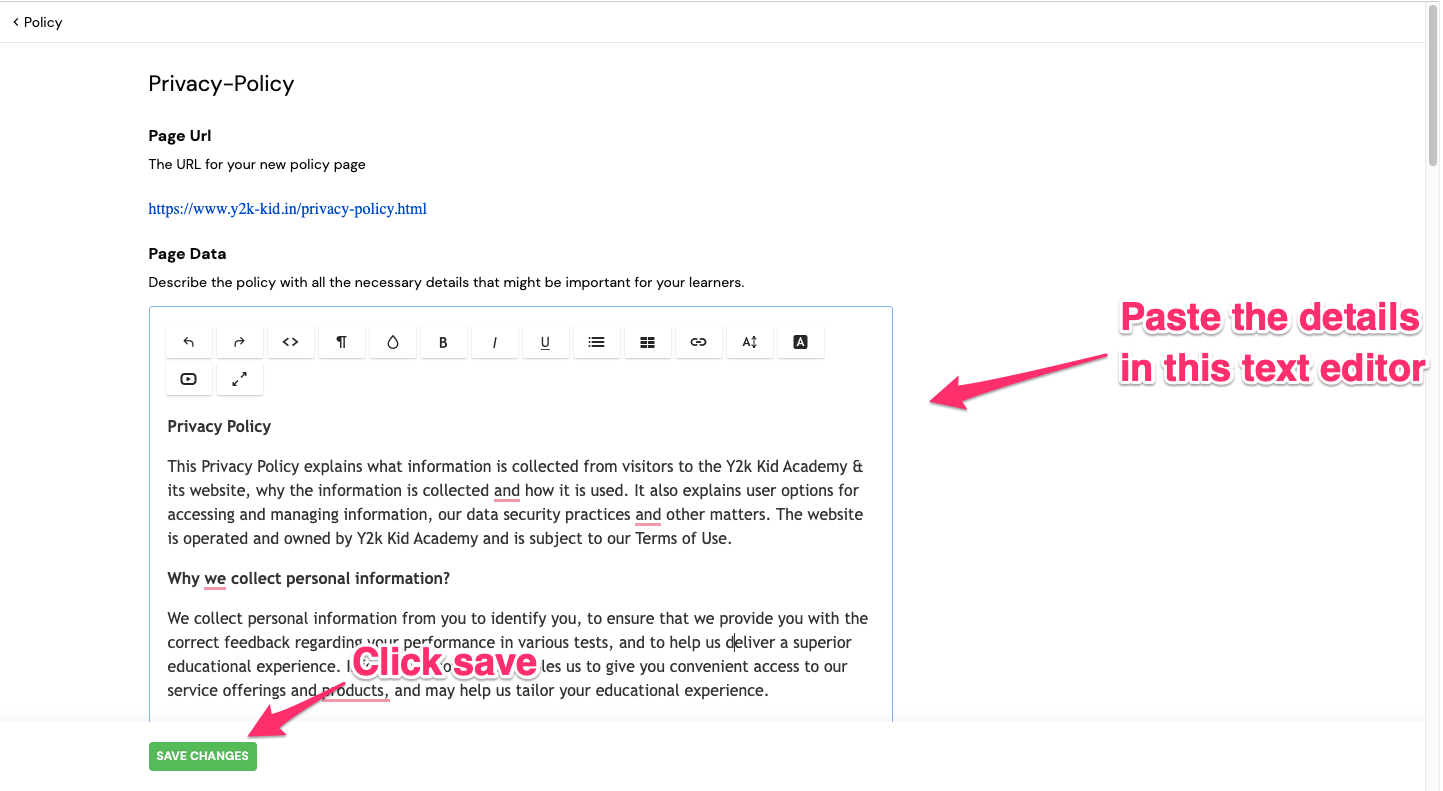 Likewise, you can go ahead and add your Terms of service, pricing policy, refund policy and so on. You can download all these templates from the below drive link.
Next, you can checkout how you can build your own android apps and publish them on Playstore using the Learnyst app builder.
Did this answer your question? Thanks for the feedback There was a problem submitting your feedback. Please try again later.Yes No No results found