Apart from adding the questions in the old way (i.e manual & import) you can add your questions to mock tests, directly from the question pool.
(Read below to know how you can do so or watch the video from 2:37s-4:36s)
First, let us go to your admin dashboard and click on mock-tests.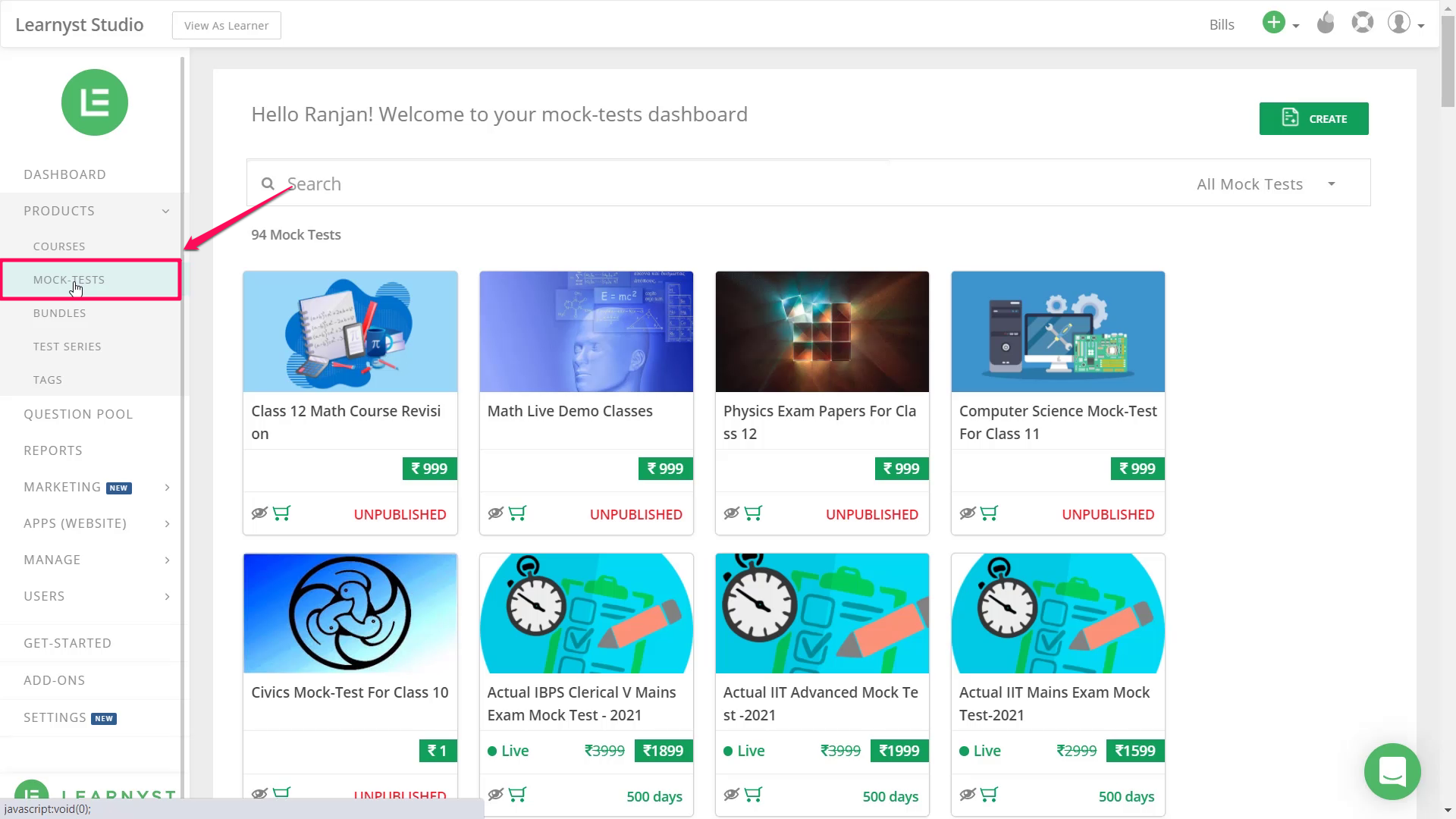 Select a mock-test that wherein you want to add the questions.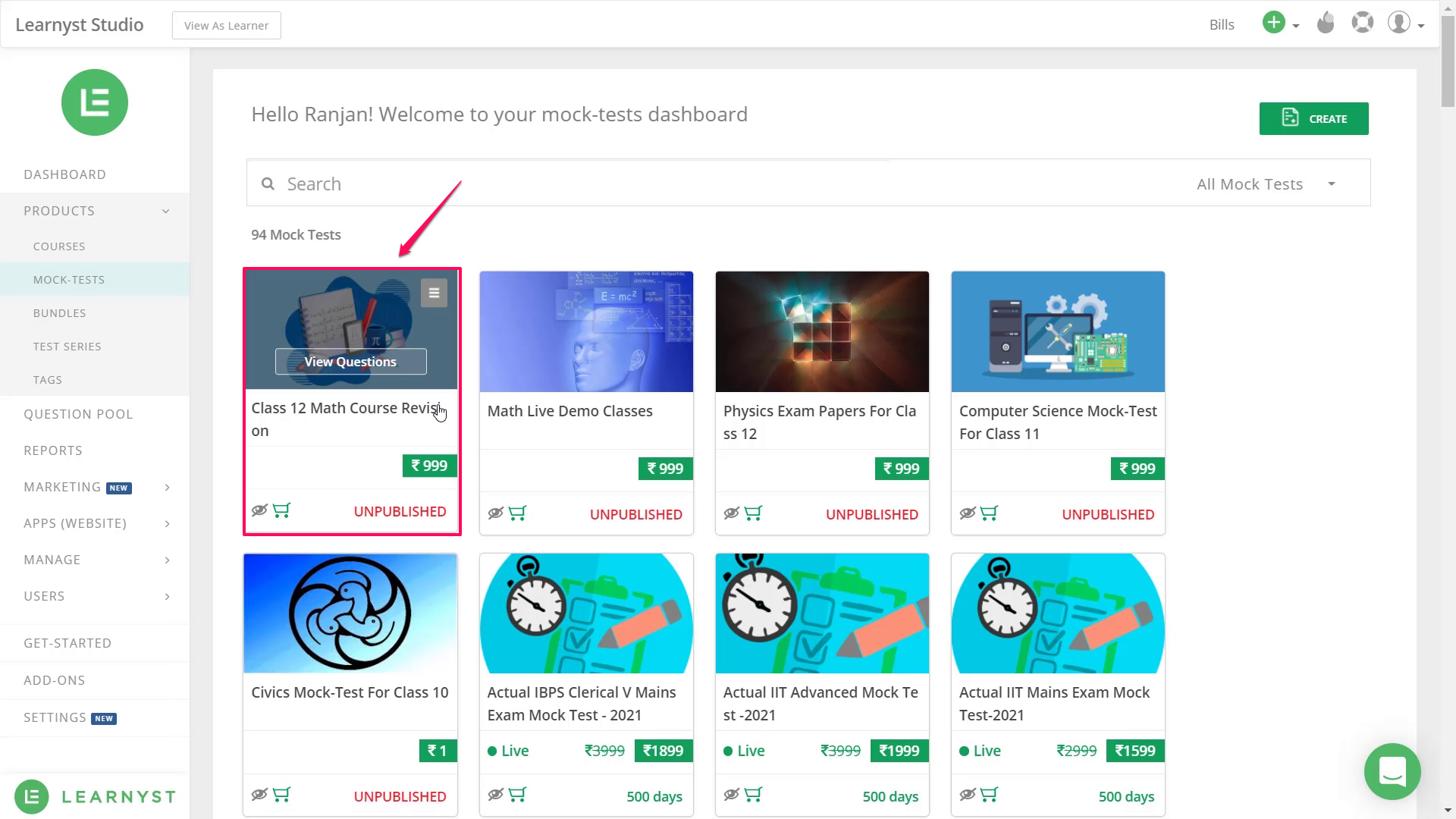 Click on "Import from Pool" in your quiz builder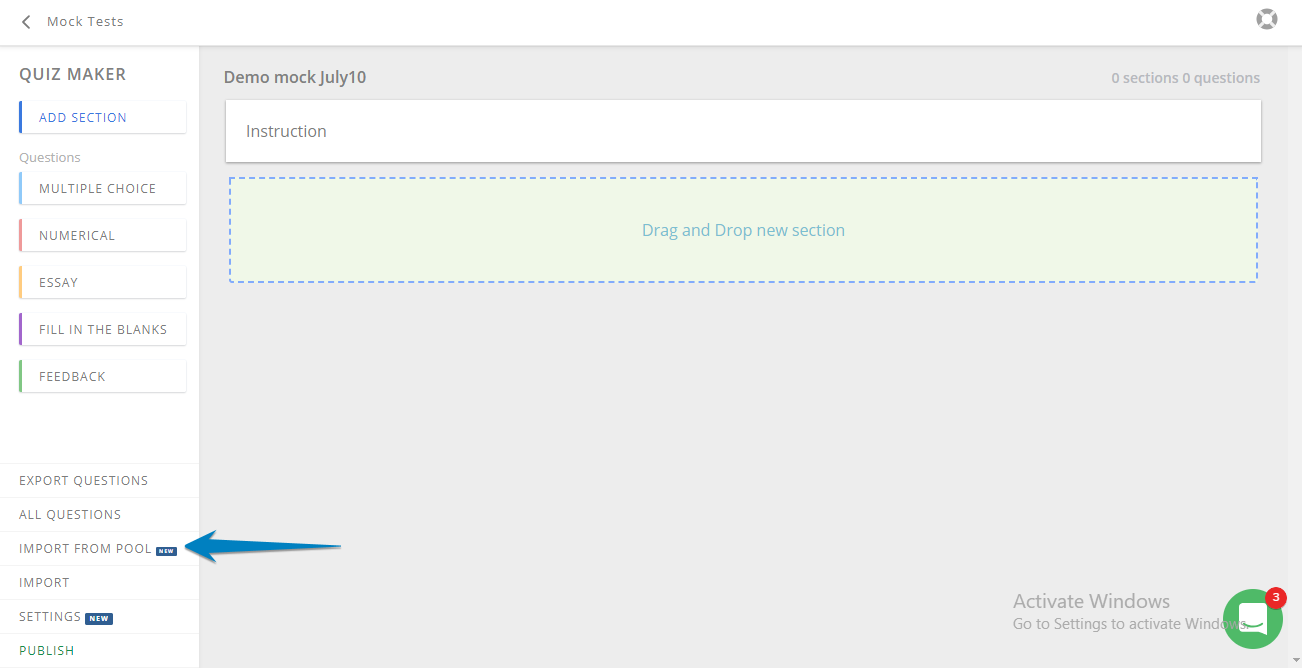 Next, select the section in the mock test, where you want to import the questions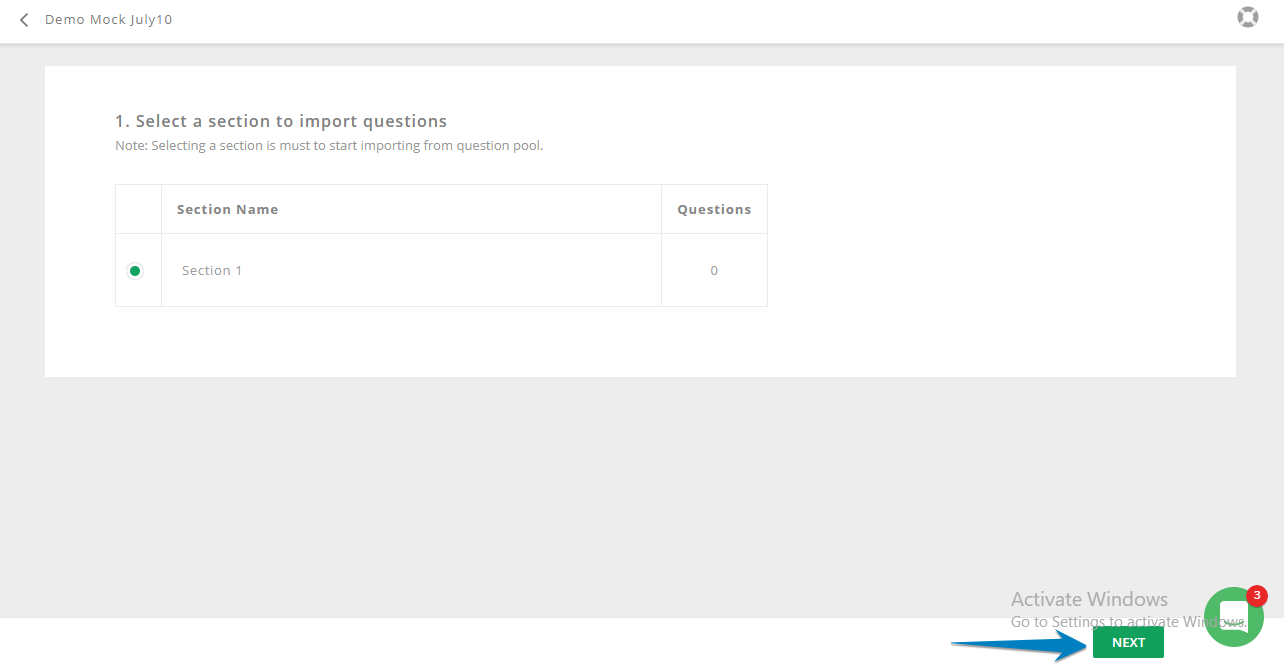 Next, select the specific question pool from where you want to import the questions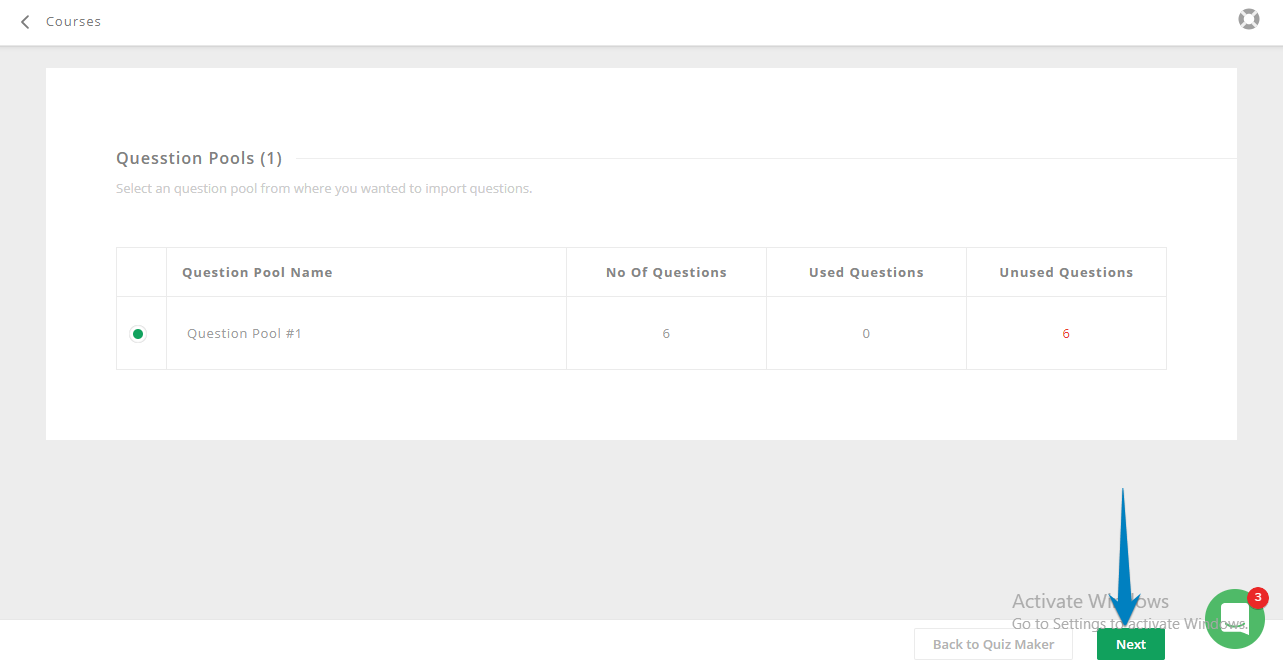 Now select the question and click on Import Question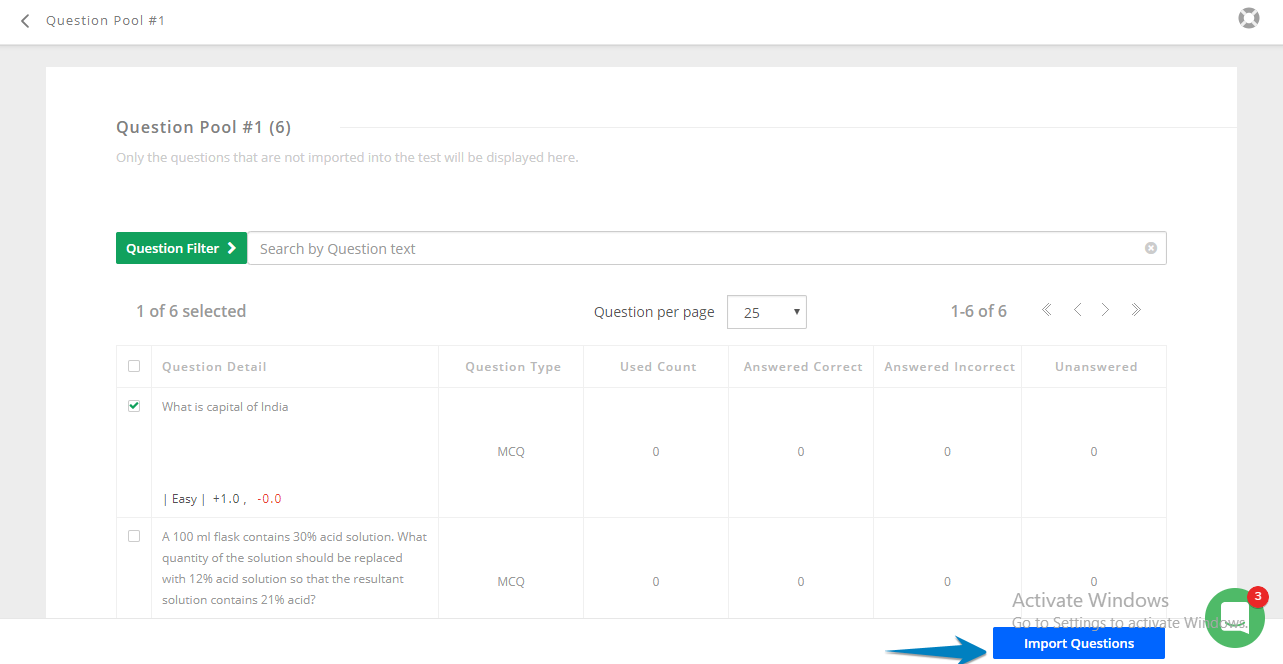 And your question from the pool will be added to the mock test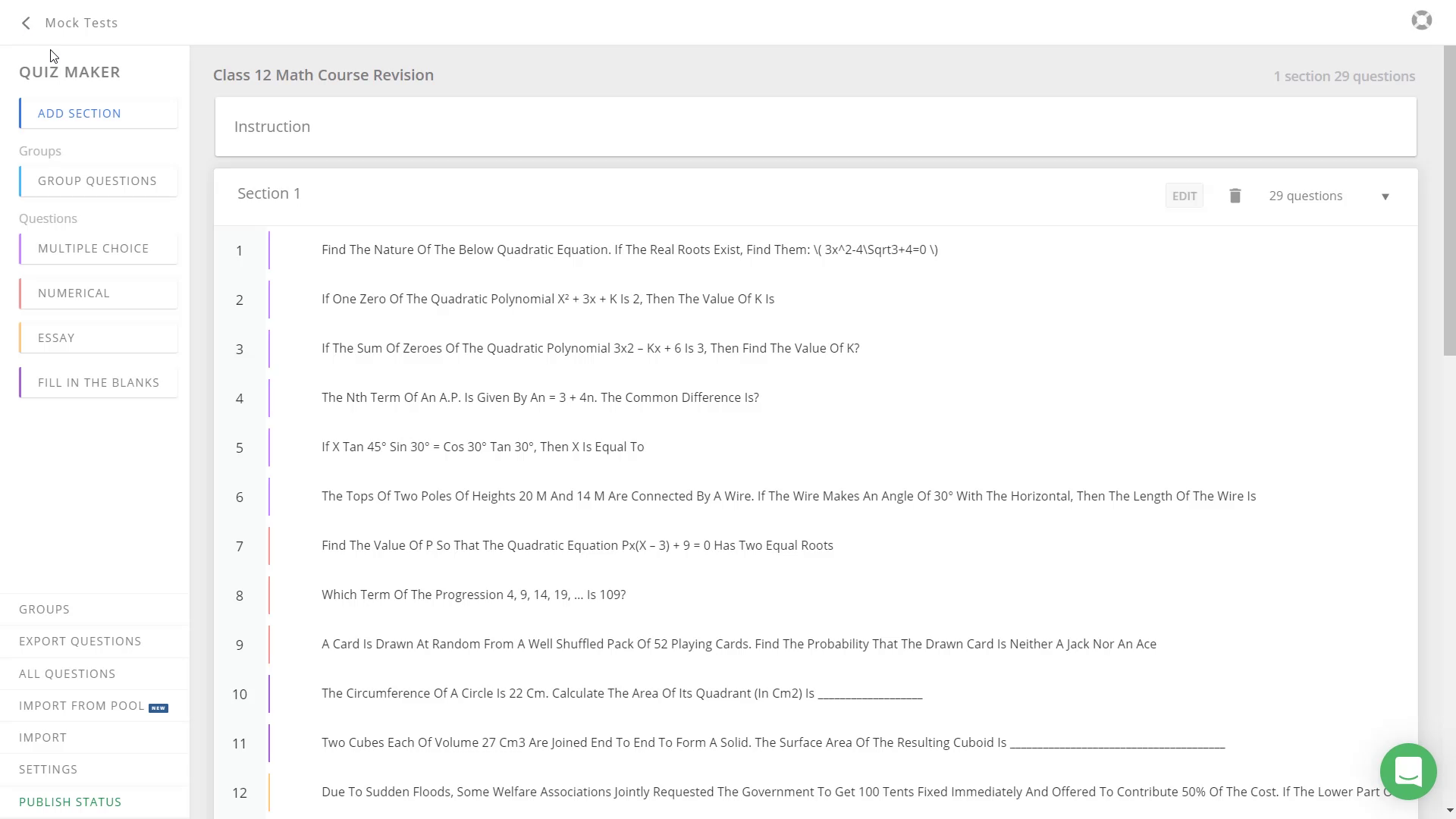 Conclusion:
Hope this article helped you to create a mock test using question pools.
Do check the articles on how to create a question pool to know how to use the question pool.
Did this answer your question? Thanks for the feedback There was a problem submitting your feedback. Please try again later.Yes No No results found