How To Add SEO Description for Course Page
You must understand the importance of Meta description in gaining user click-through from search engine result pages. These short paragraphs are your opportunity to advertise content to searchers and to let them know exactly whether the given page contains the information they're looking for or not.
To give the SEO decription go to Go to Courses > [Your Course] > Course Builder > Settings > Branding.
Enter the description and click on Save and publish.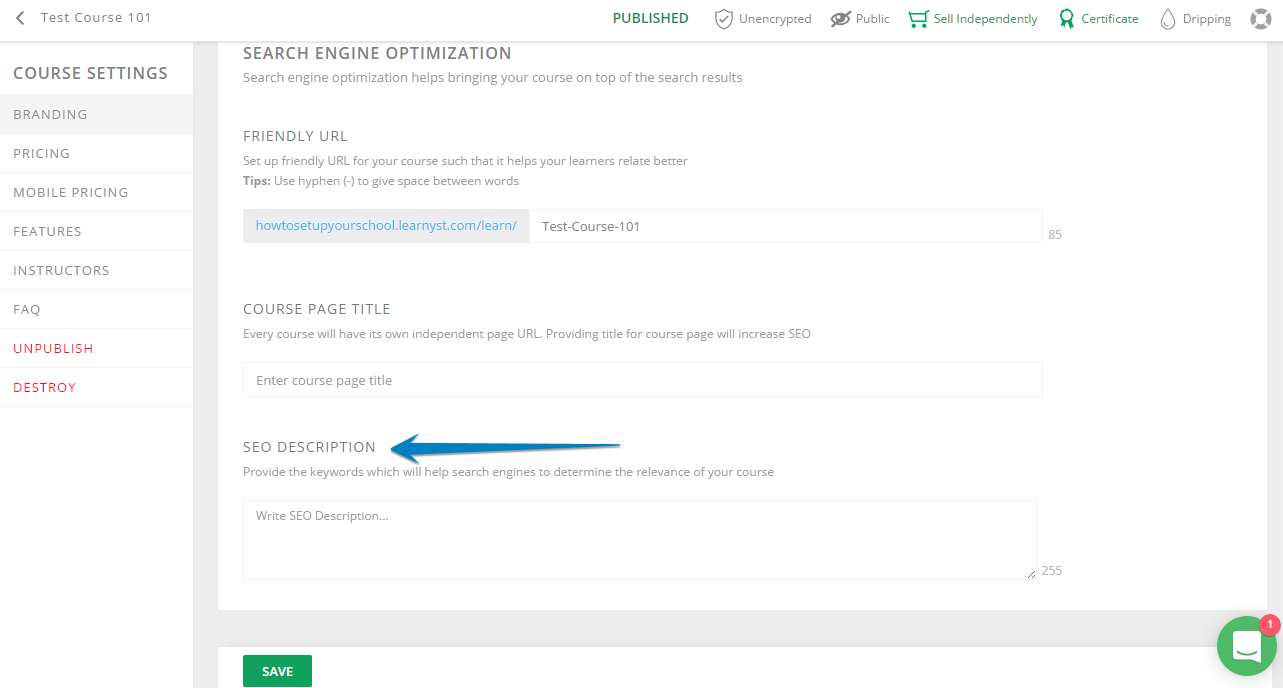 Did this answer your question? Thanks for the feedback There was a problem submitting your feedback. Please try again later.Yes No No results found