Did you know that you can assign a free trial of paid courses to your learners for a short duration?
Yes, you can give a short period of a free trial of the courses from your Learners tab. Here's how you can do it.
The process is very similar to adding your learners to products. Nevertheless, I have covered the steps in detail below.
First, go to Users>Learners in your admin dashboard.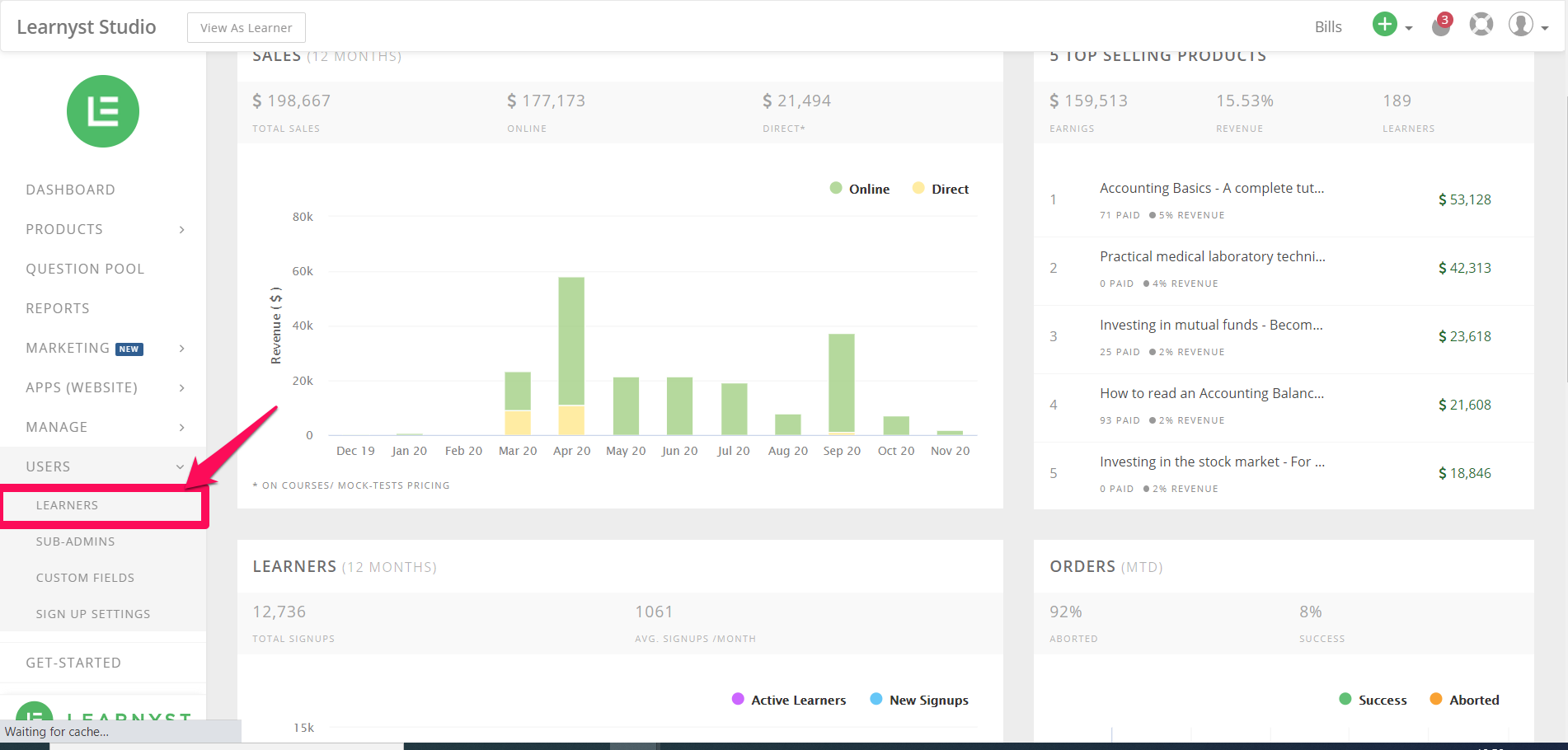 Head to your Learners tab, and search for the specific learner's account

Click on the learner's name and his account will open on the next screen. Click on the Actions>Add to product

In the pop up fill out the details and select the access type as Trial and in the valid through the box, select the date till which you want the learner to have free access to the course

(In the screenshot, the expiry date has been set from Nov 30, 2020 to Jan 30, 2021)
Next, click on Add

After you click add, the learner gets added to your course.
The system will automatically send an email if the learner's email is verified.

So, the email isn't verified, you can select manually send email to your students as well.

Note: If you want to give access to full course material, select the access type as Paid
To know more on how to manage your learners, refer to the comprehensive master guide on managing your learners
Did this answer your question? Thanks for the feedback There was a problem submitting your feedback. Please try again later.Yes No No results found