How To Check The Learnyst Subscription Status and Pay The Bill
Bill subscription is prepaid on Learnyst platform. If your first subscription is on 5th of the January 2018, your next subscription will be on 5th of February 2018 in case of Monthly payments. Same follows for Yearly payments except that billing cycle will be for an year for yearly payments.
Login as admin to your account

Click the Bills option available on the top right of the page.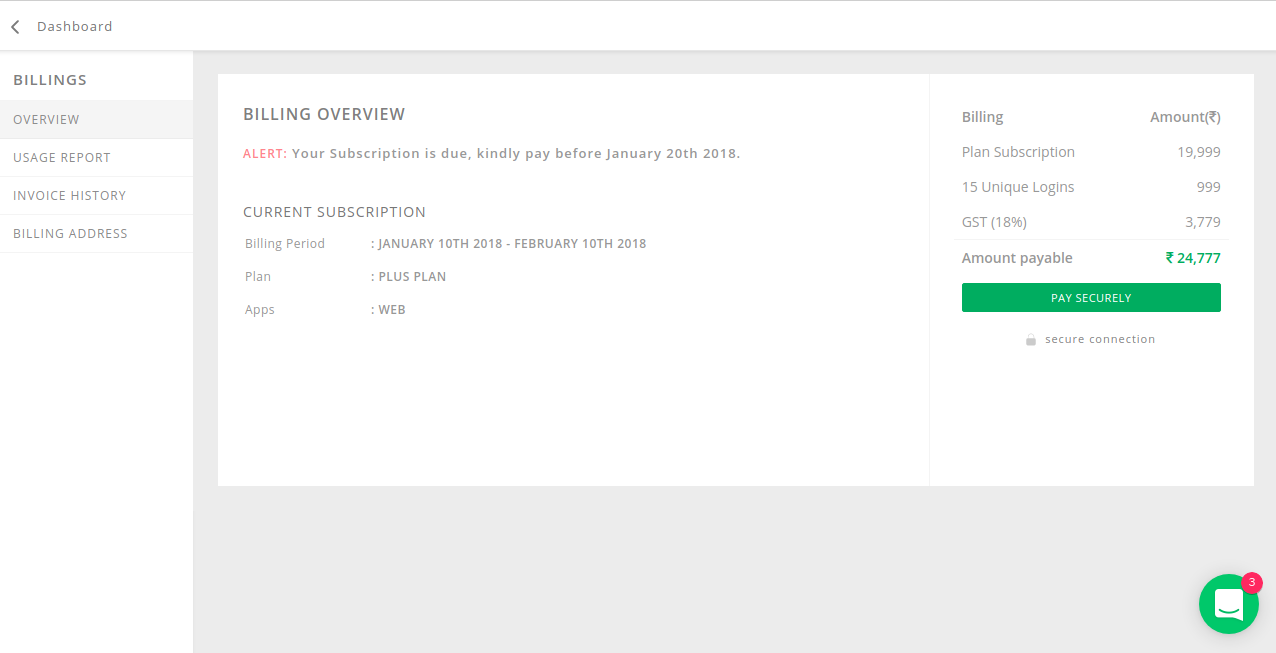 You can view the generated bills as shown in the above image.
You can continue to pay the generated bill securely by clicking "PAY SECURELY " button.
NOTE:
GST is applicable only for Indian users and its Mandatory.

Did this answer your question? Thanks for the feedback There was a problem submitting your feedback. Please try again later.Yes No No results found