How To Close A Support Ticket
Now that you have resolved the issue, you can choose to close it ad the learner will be notified about the issue resolution. To close the issue click on "Close" from the menu.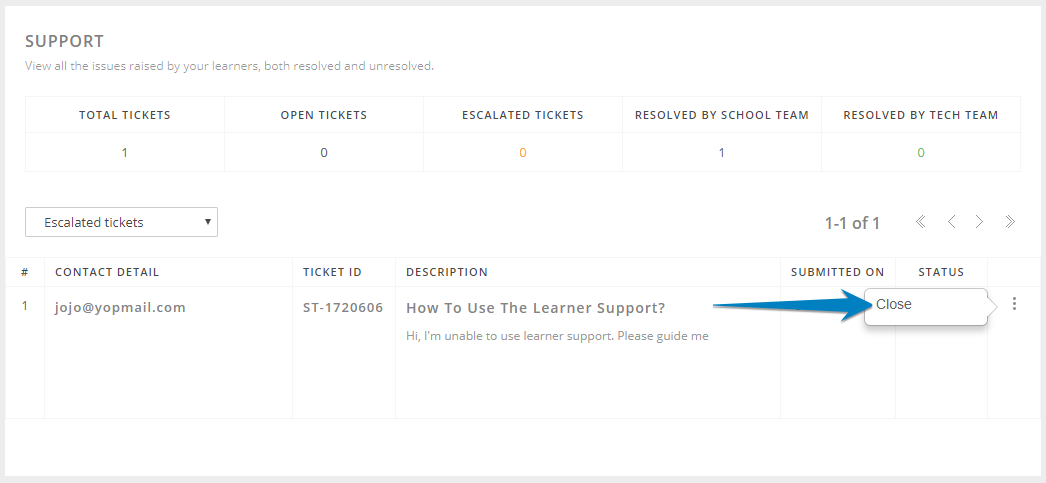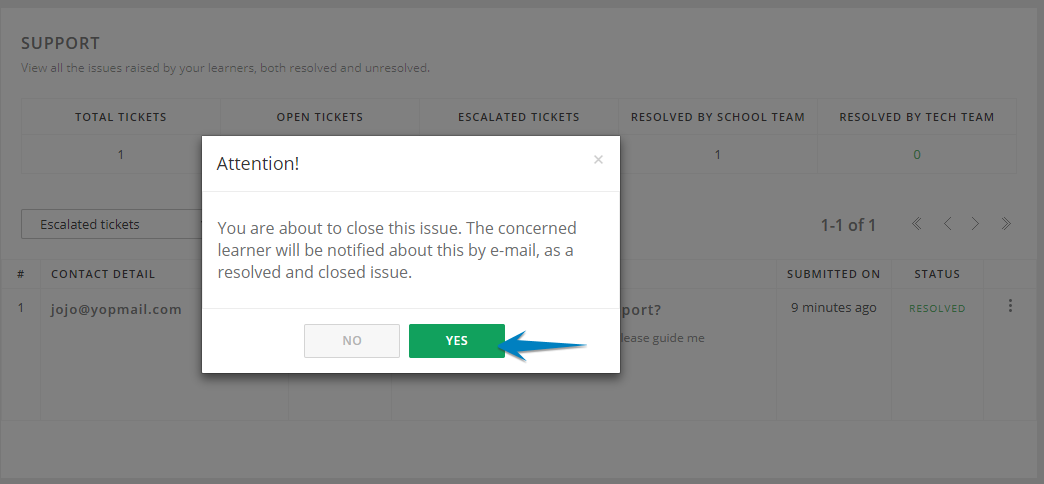 Click on "Yes" to successfully close the issue and send the concerned learner an email notification.
Did this answer your question? Thanks for the feedback There was a problem submitting your feedback. Please try again later.Yes No No results found