Forms provide a convenient method for gathering information from website visitors. You can use the data collected through these forms to better understand students' specific needs and subsequently reach out to them for assistance.
Here is a formal explanation of how to utilize forms in a website builder:
To locate the forms, please follow these instructions: Navigate to 'Dashboard,' then select 'Marketing,' and click on 'Forms.' then finally click on Create to create a new form.

In the 'Form Settings' tab, you can input the form title and description. You also have the option to select the fields you'd like to include in your form. Please note that at least one field is compulsory, and you can add a maximum of four fields to the form.
You can edit the form names by clicking on the edit icon. Additionally, there is a checkbox option to make a field mandatory, ensuring users cannot skip it.
After adding the fields, click on the 'Save' button.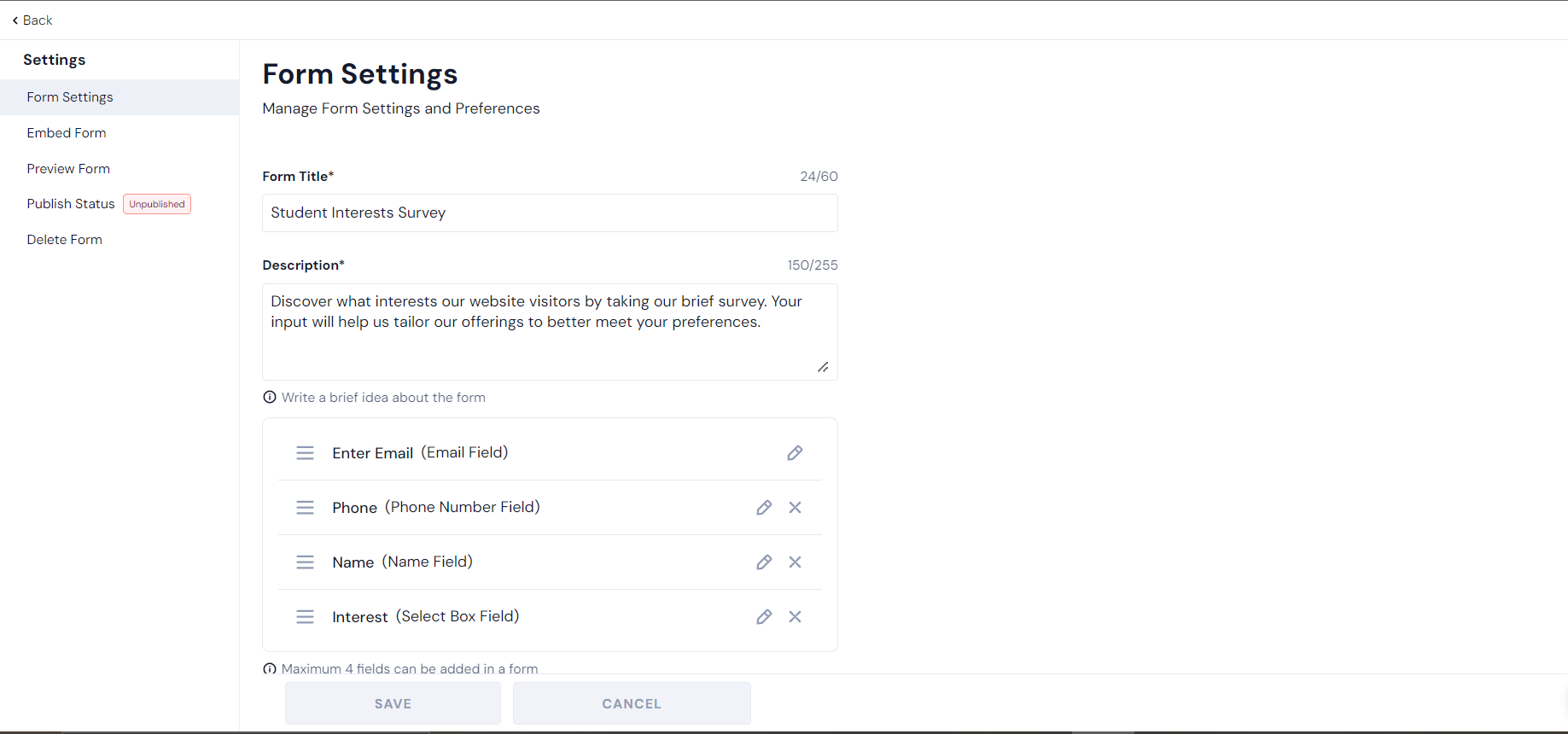 In the 'Embed Form' tab, you will find the generated JavaScript code for embedding the form on your website.
Click on the 'Copy' option to copy the JavaScript code.

In the 'Preview Form' tab, you can view a preview of the form before inserting it into your website.
To make it visible, go to the 'Publish Forms' tab and change the status to 'Live'.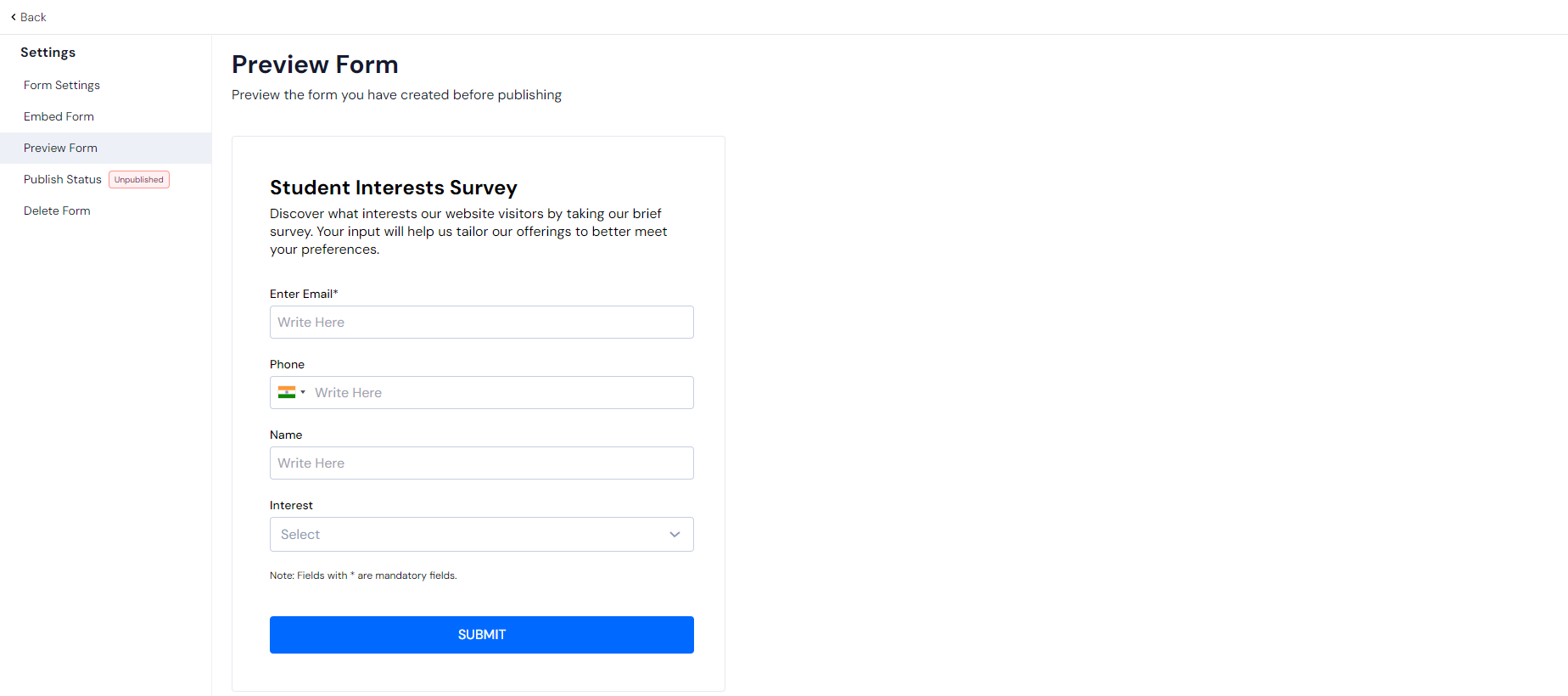 Go to your website builder page by navigating to 'Dashboard' >> 'Websites & Apps' >> 'Website.'
Click on 'Build my Website.'
Create a new block where you'd like to place the form on your webpage.
Then, click on the plus icon, as indicated in the screenshot.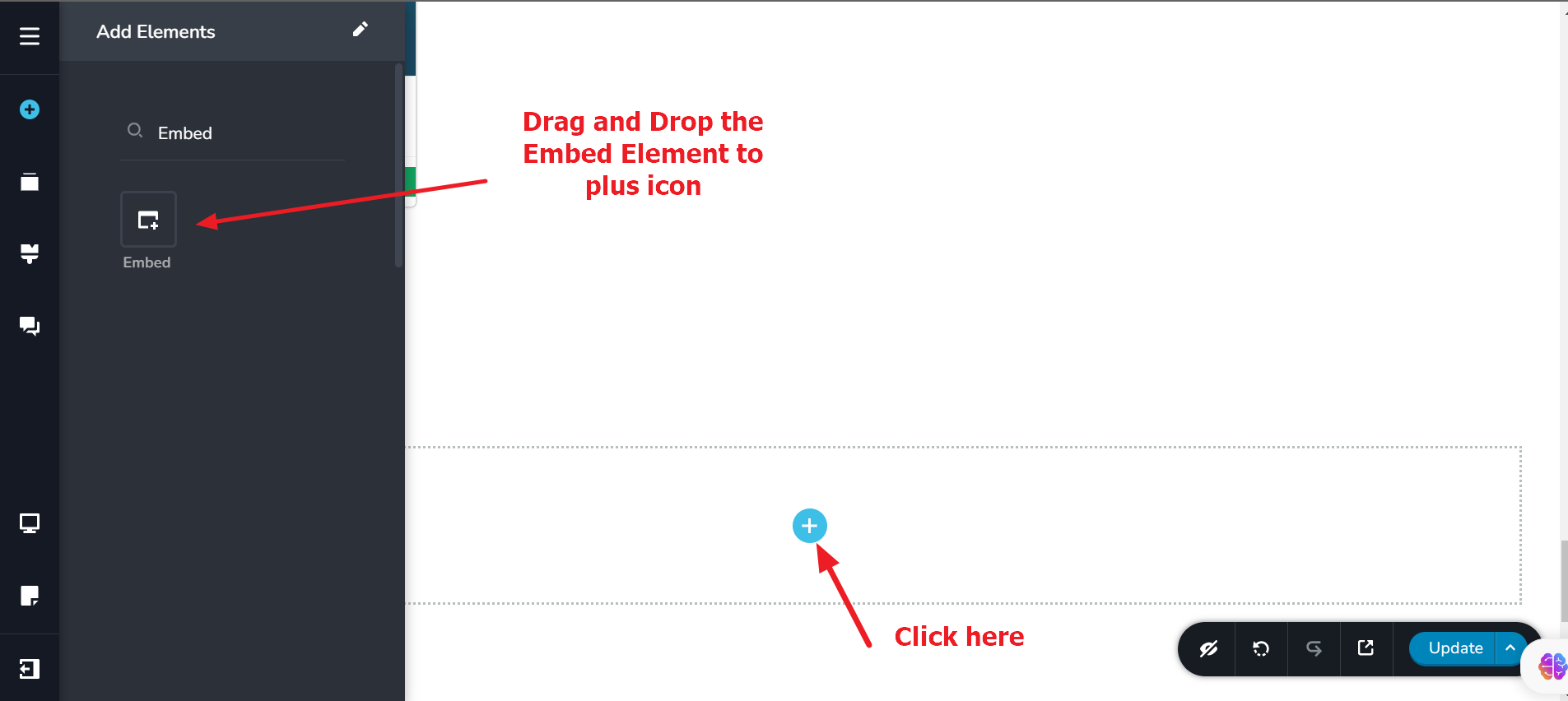 Next, select the 'Embed' element within the website block. Click on 'Embed,' as illustrated in the picture, and proceed to paste the copied JavaScript code for the form.
Finally, click on 'Update'.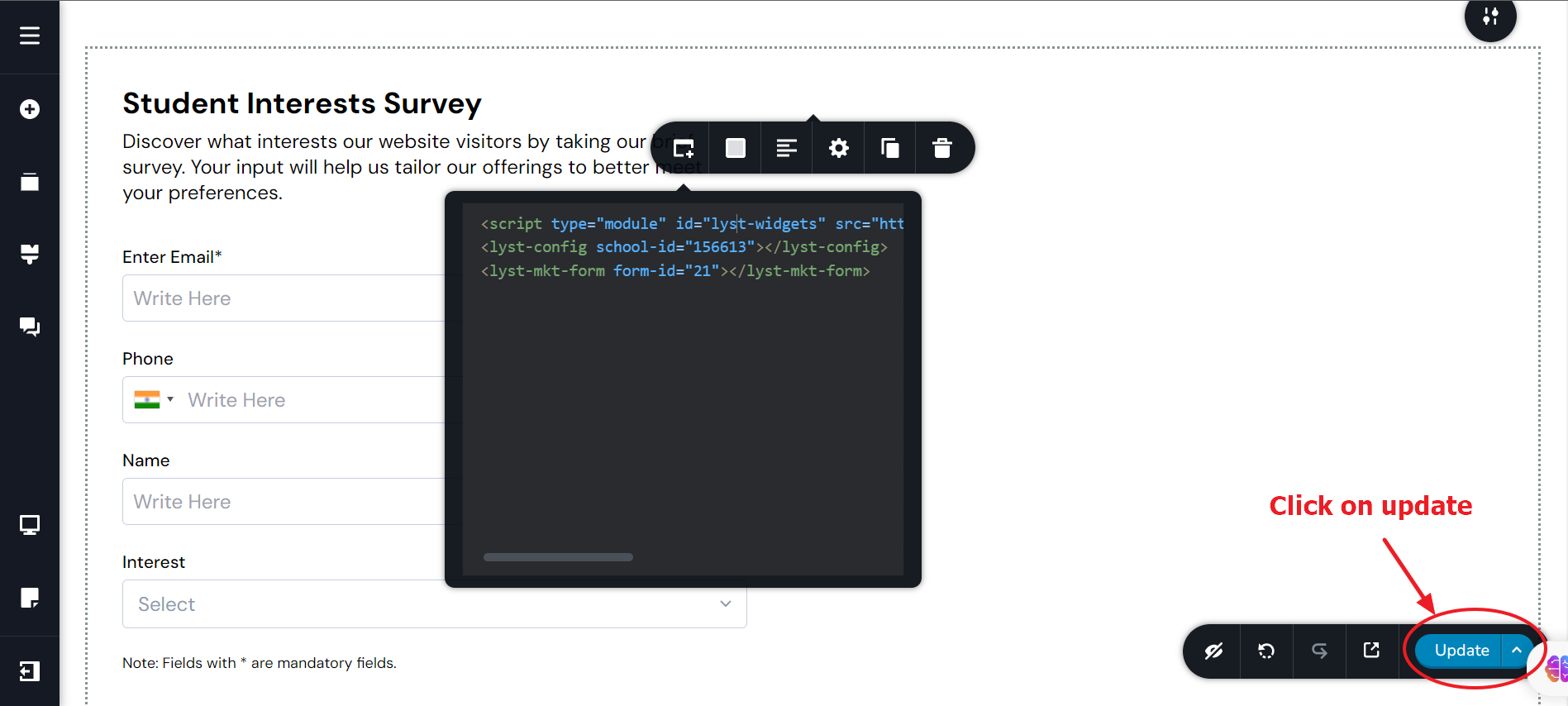 To view reports of the collected forms, Navigate to 'Dashboard' >> 'Users' >> 'Contacts'. In the contact list, you will find columns displaying the collected data.

Please note that before using the 'Delete form' option, you must first unpublish the form. Afterward, you will be able to delete the form.