Keeping in line with the GST rule we are now allowing you to collect GST from your course sales. Let me show you, how you can collect GST from your course sales.
Click on Settings from your admin dashboard,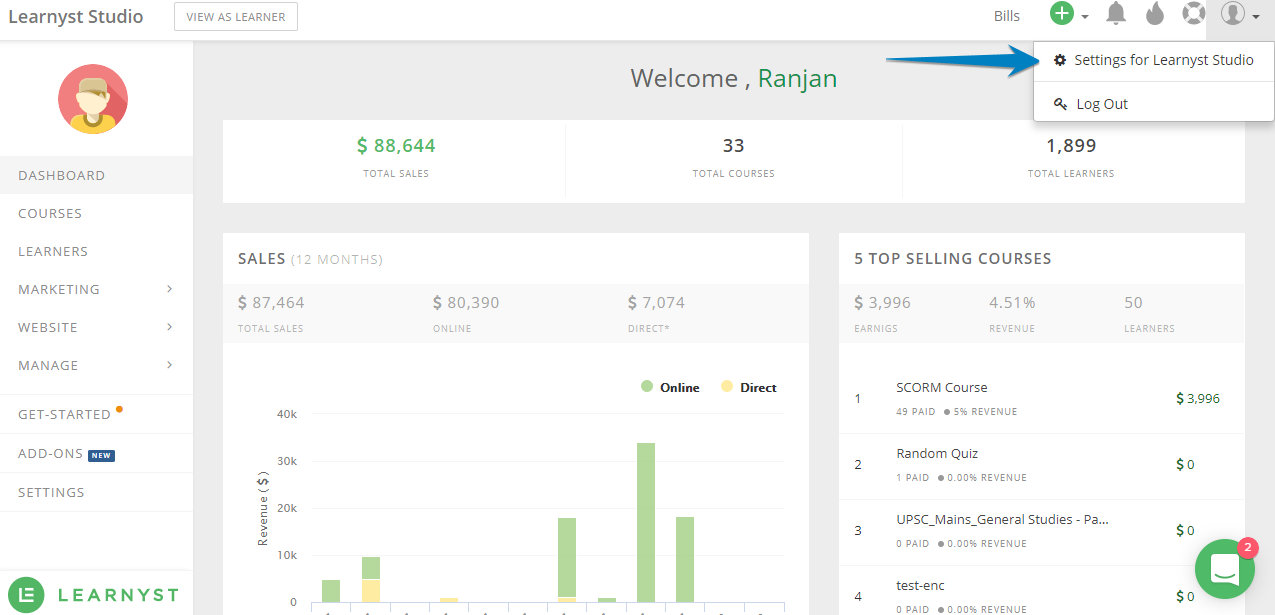 Click on, and scroll down.

You will see GST tab there. You can either select to collect GST or sell courses without GST.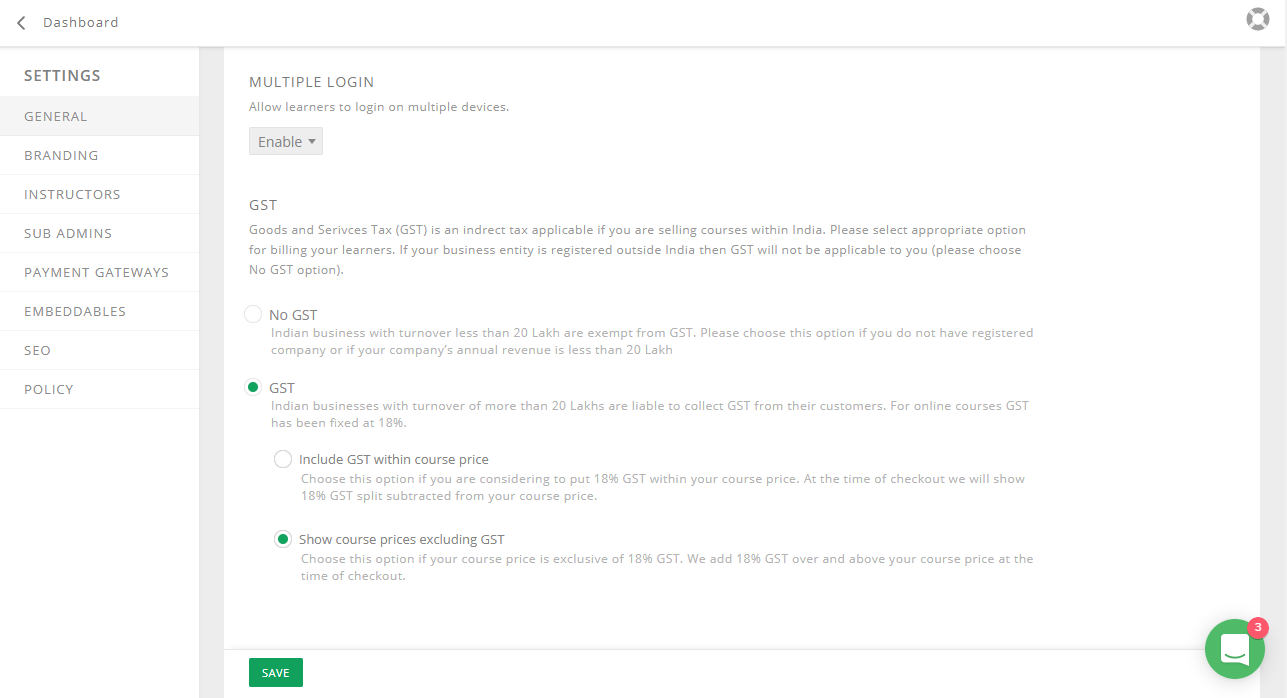 If you decide to collect the GST from your course sales, we are giving you two more options, you can either select to include it within your existing course price, i.e if you are selling a course presently at 590 INR the GST break down will show the course price as 500 and GST as 90.

If your choose Exclusive GST, then if your course price is INR 500/- then system will add additional INR 90 as GST and the whole amount collected will go to your bank account.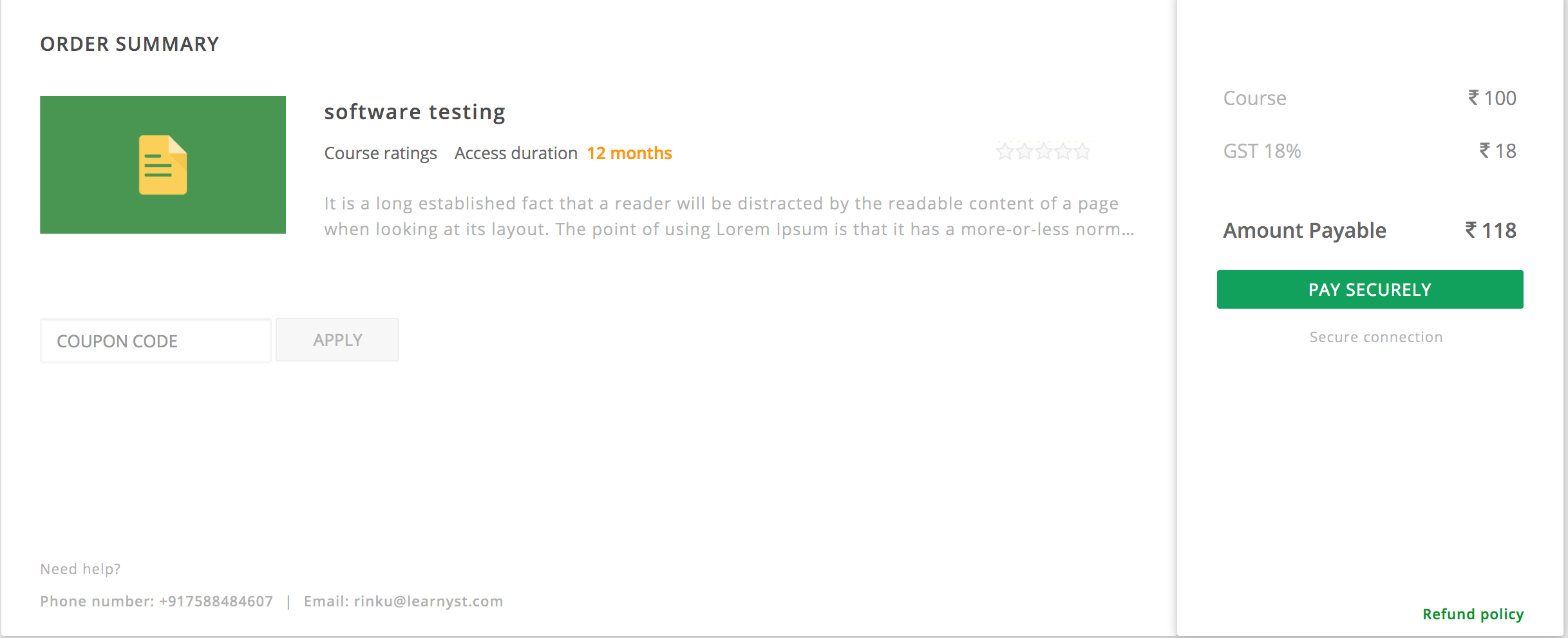 Did this answer your question? Thanks for the feedback There was a problem submitting your feedback. Please try again later.Yes No No results found