We have some mock test specific features for your online institution. These are split in two major sections.
Basic Mock Test Features

Advanced Mock Test Features
In this article I will tell you about the basic mock test features of a mock test.
To access the basic mock test features, go to your Quiz Builder > Settings > Features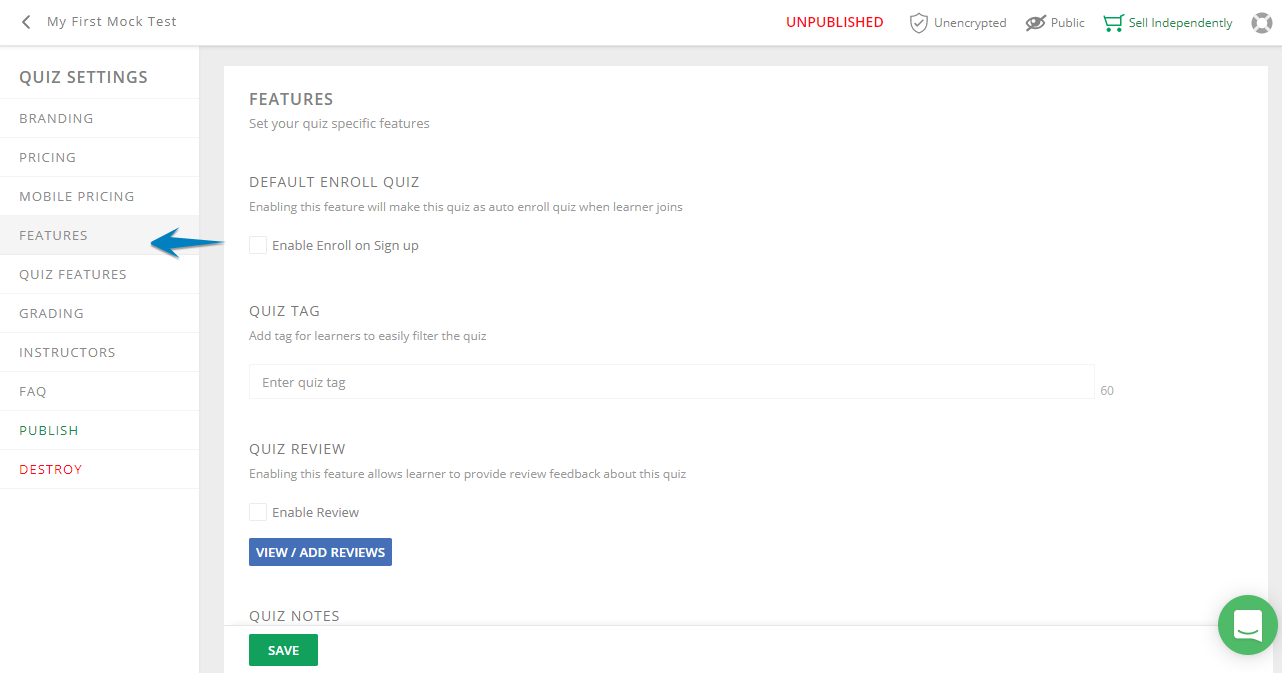 Default Enroll Quiz: This feature helps you to assign a particular mock test to any learner automatically upon their sign up

Quiz Tag: Quiz tag helps you categorize your mock tests based on the tags you provide

Quiz Review: Review enables your learners to submit review of your mock test. Which in future inform your new learners about the effectiveness of your mock test. This is a very powerful marketing tool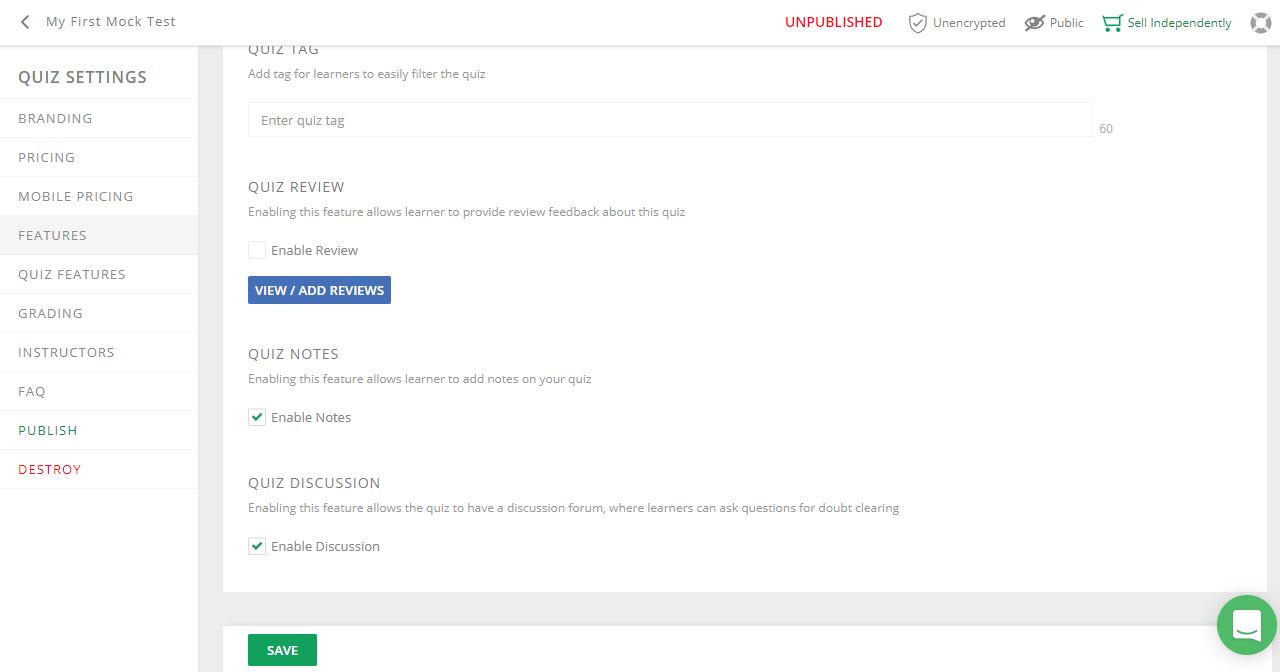 Quiz Notes: Quiz notes help your learners to take onscreen notes while taking the mock test

Quiz Discussion: This feature allows your learner to participate in discussion forum and post their doubts on a discussion forum and it will be available to all the learners and you can moderate the discussion posts and also take part in it.
Once you make the changes, click on SAVE to keep the changes.
Did this answer your question? Thanks for the feedback There was a problem submitting your feedback. Please try again later.Yes No No results found