Learnyst offers some advanced features to get the most out of your mock tests. In this article I will tell you how you can configure these advanced features for your mock tests.
Go to Mock Tests > Quiz Builder > Settings > Quiz Feature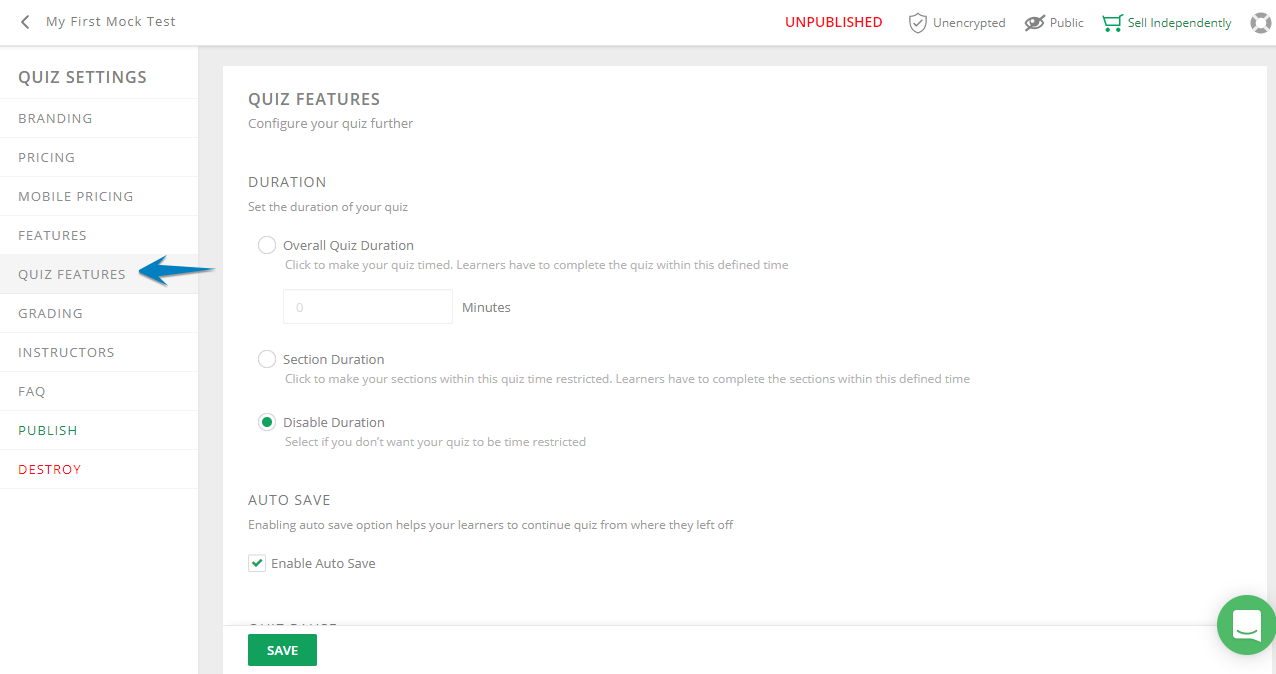 Duration: This helps you if you want to make your learners run against the time to finish the mock test. They will have to complete the mock test within a time frame decided by you

Auto Save: In case your learners face a sudden internet disruption, this feature will help in saving the data so that the learner can come back at a later time and complete the test.
NOTE: This feature will not work on timed test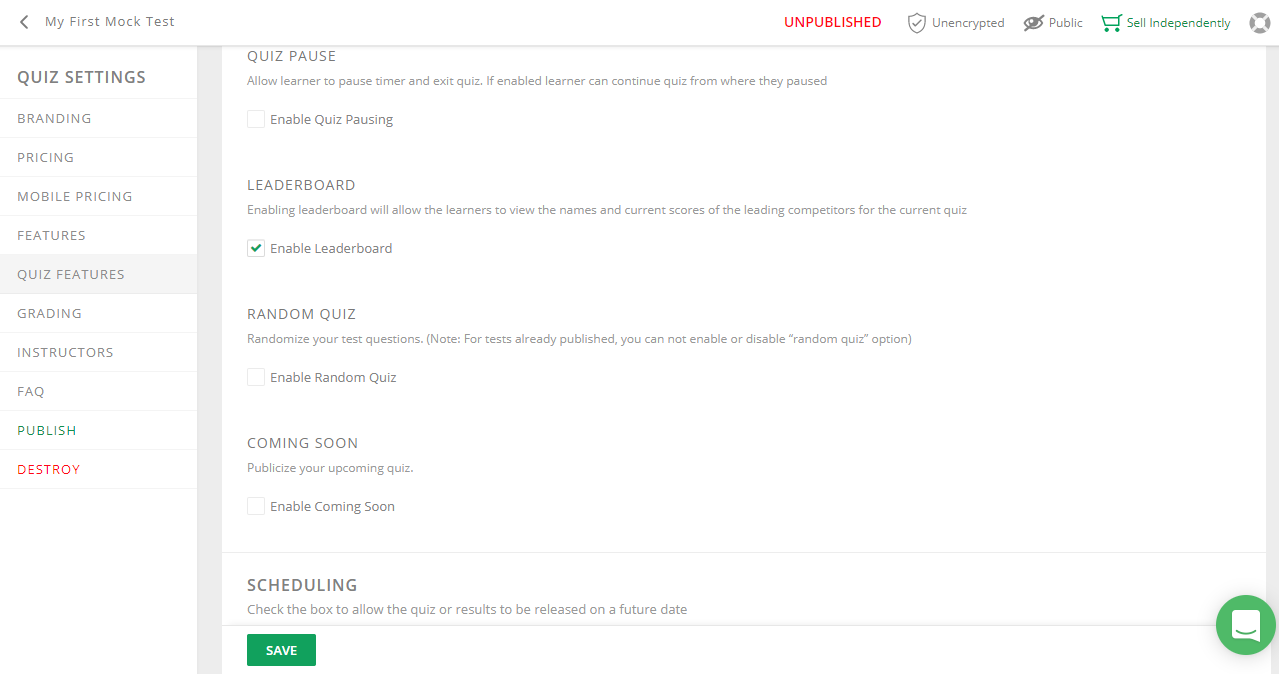 Quiz Pause: This helps your learners to pause the timer of the mock test and resume from where they have left

Leaderboard: Leaderboard is one heck of a tool if you want to increase the competition among your learners. It details the top scorer of the mock test and will be available to all the learners

Random Quiz: To ensure no unfair means of scoring high in your mock test, you can use random quiz. This will randomize the questions of the mock test

Coming Soon: Another marketing tool that helps you informing your learners about a mock test and let them enroll for it, even before it is online and ready to be taken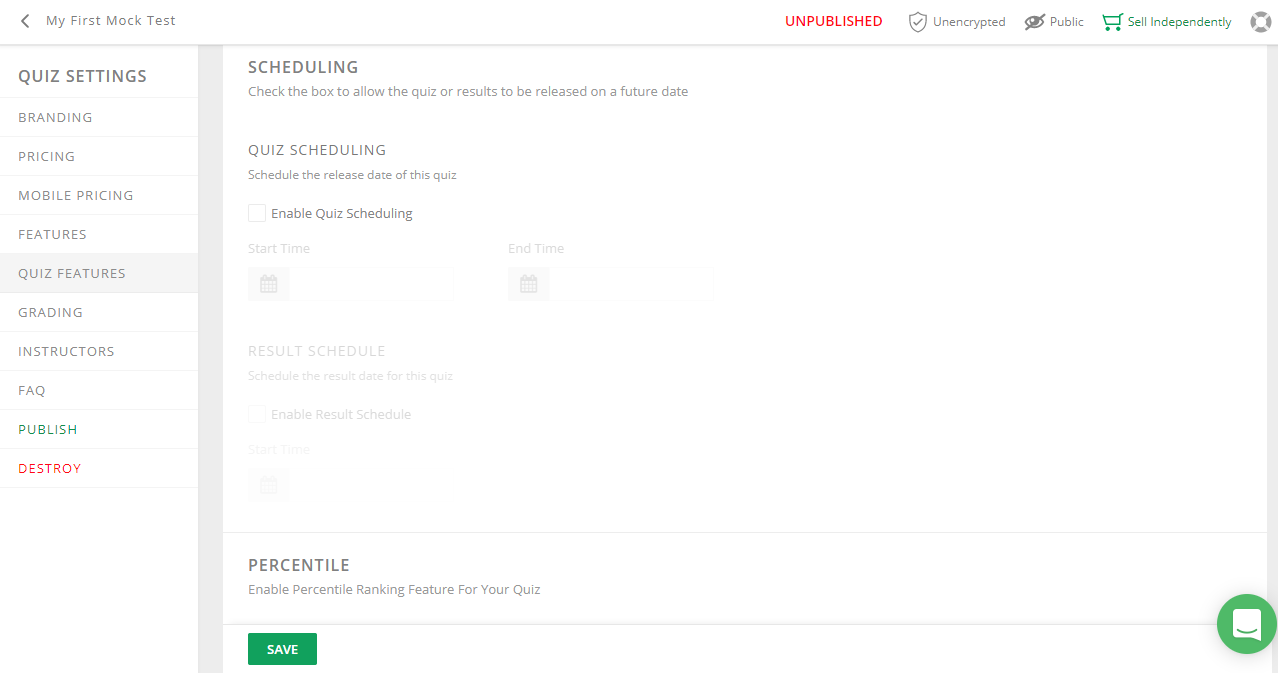 Scheduling: Schedule your mock test for a specific date in future and use it as a promotional tool.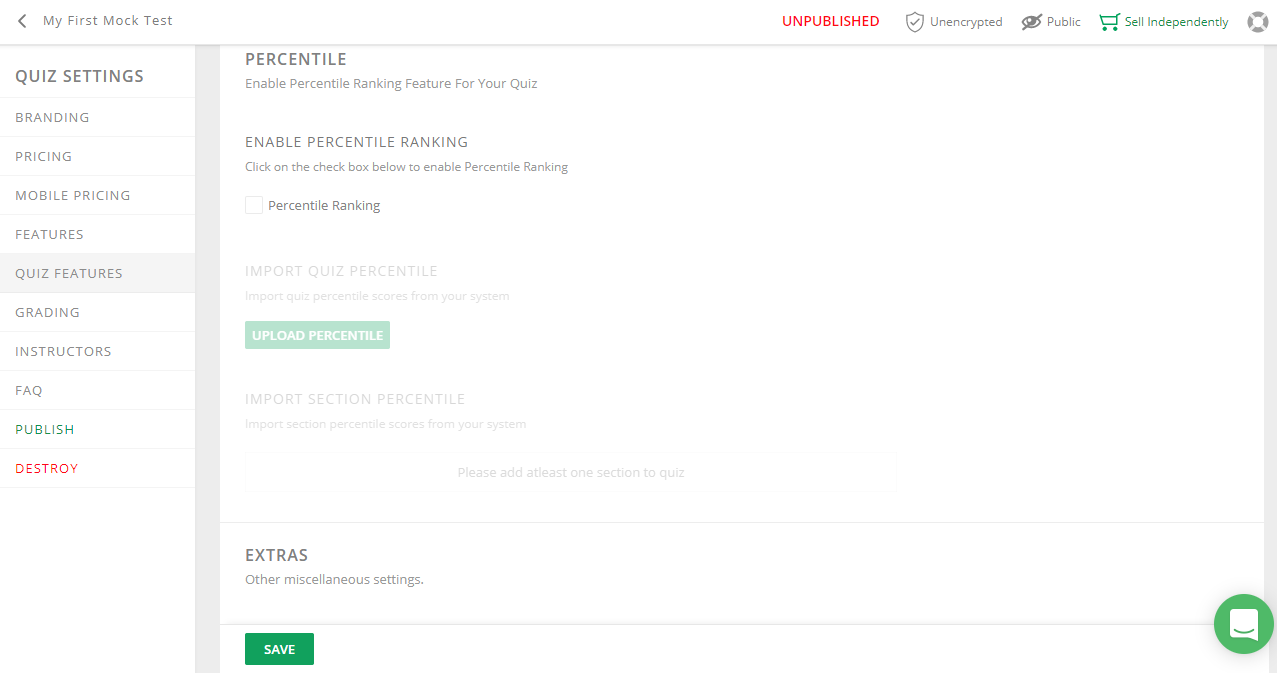 Percentile: Percentile ranking is pretty famous in many competitive exams. So why not use it in your mock tests as well? Know more details about it here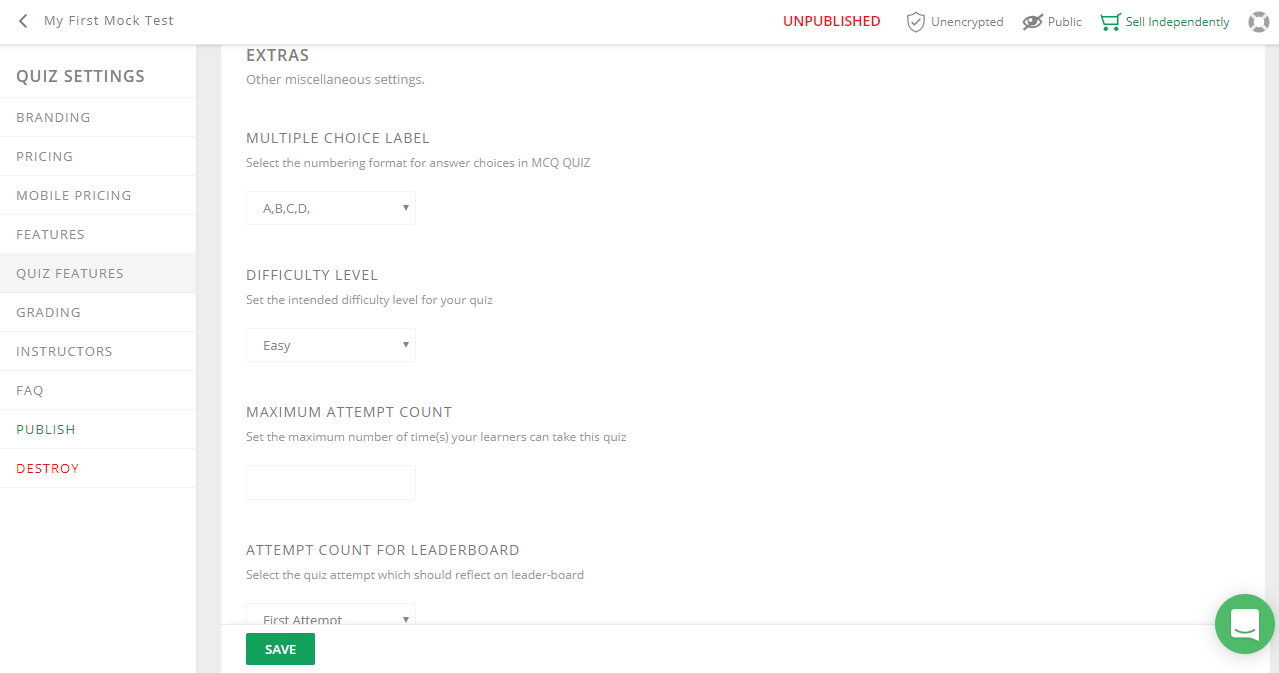 Multiple Choice Level: Decide the option tags for MCQ questions. You can keep it as english alphabets or roman numbers.

Difficulty Level: You can set the difficulty level for your mock test ad let your learners know what to expect.

Maximum Attempt Count: Decide the maximum number of times your learners can retake the mock test

Attempt Count For Leaderboard: Decide the score of which attempt to consider for your learners' leaderboard.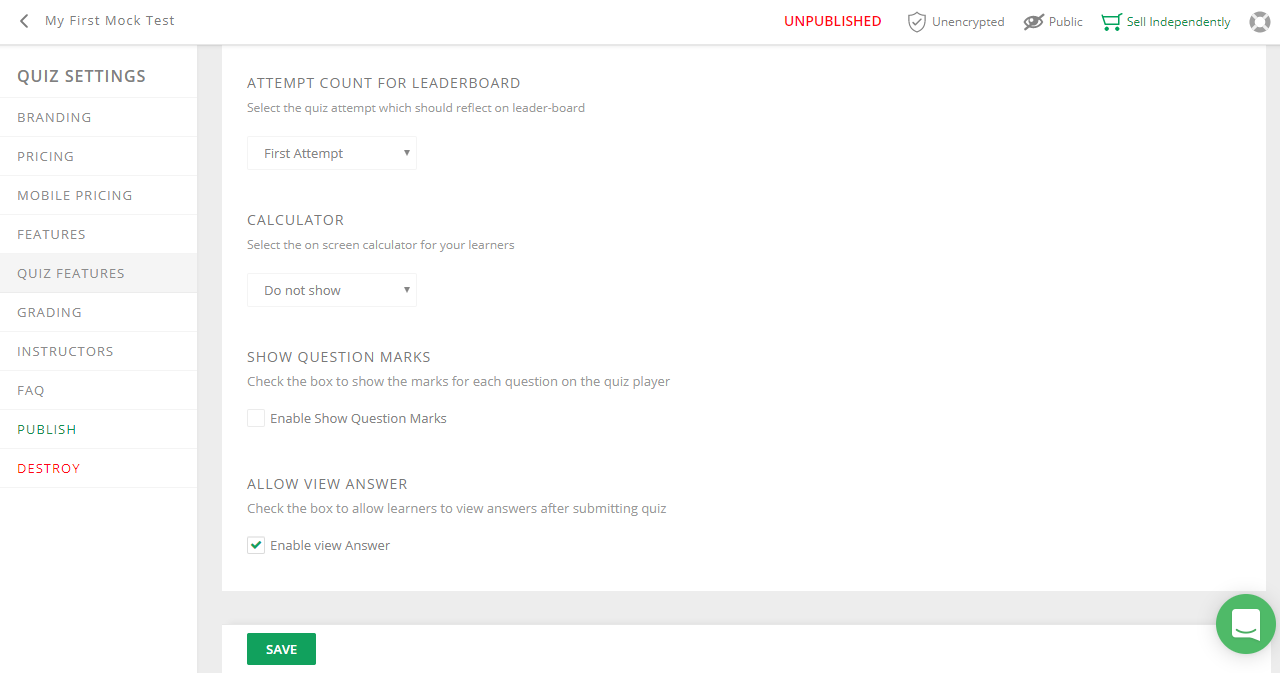 Calculator: Enable normal or scientific calculator or disable it all together depending on your mock test type

Show Question Marks: This allows your learners to see the marks for the question of the mock test

Allow View Answer: This feature will allow your learners to check the correct answers once they submit their answers.
Once you make the changes, click on SAVE to keep the changes.
Did this answer your question? Thanks for the feedback There was a problem submitting your feedback. Please try again later.Yes No No results found