Learnyst supports all the major international currencies and has already integrated the mostly used international payment gateways on the platform for you.

Let's see how to configure your international payment gateways.
Go to your Admin Dashboard > Settings for your school.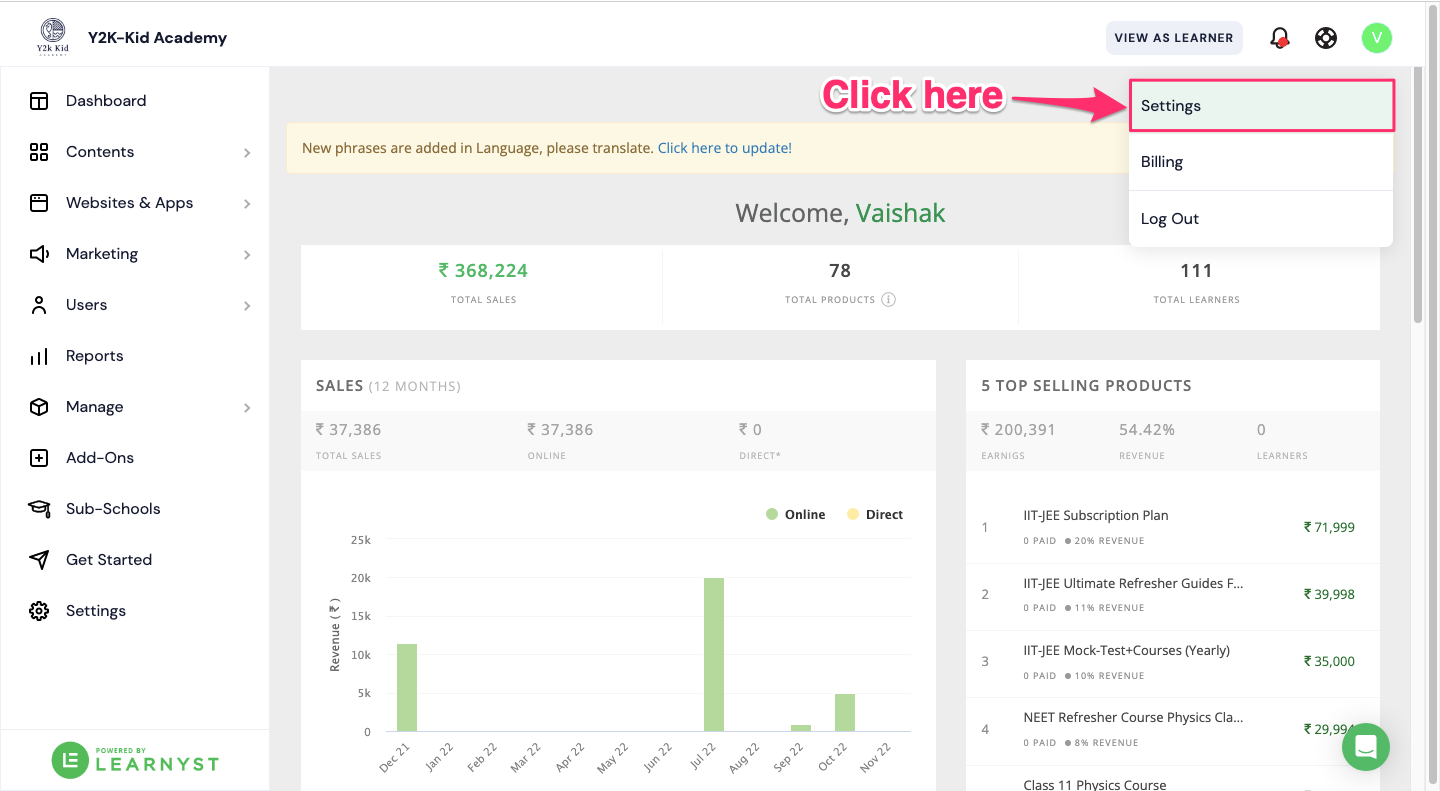 Go to Payment Gateway inside the settings page. And click on Select Payment Gateway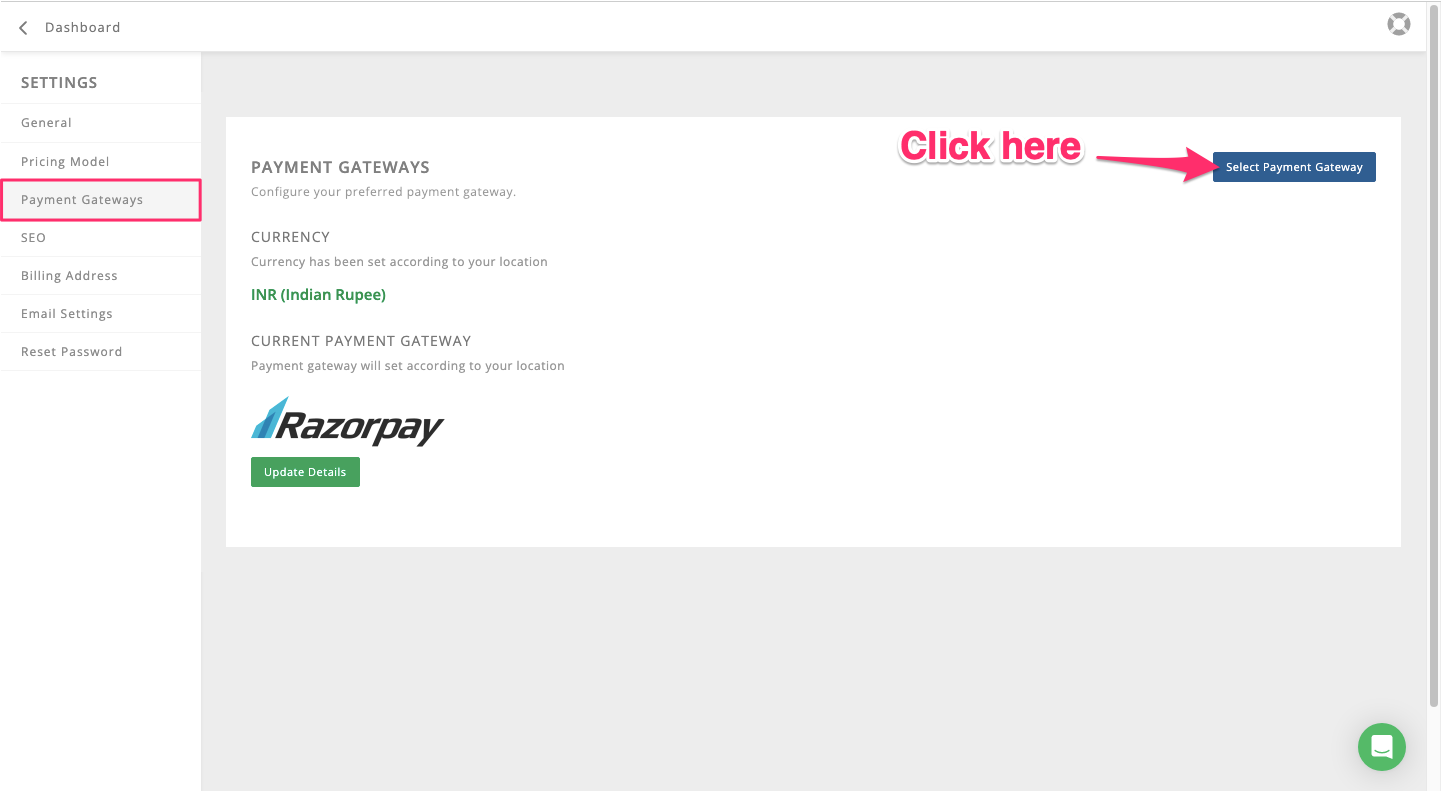 Next, click on the Change currency button to change your base currency. (by default INR is selected)

On the next page change the currency type to USD from INR (We support 8 different currency types)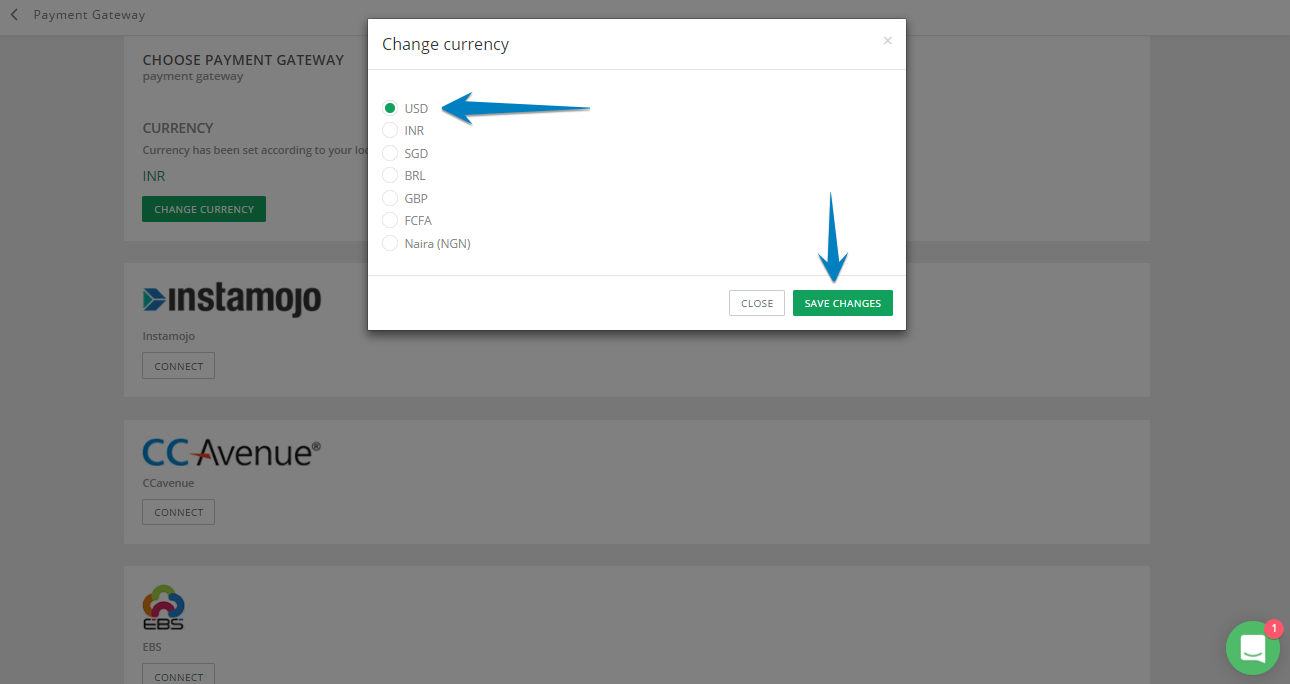 Now you can see the international payment gateways that we support.
Learnyst presently supports the integration of Stripe, Paypal, and 2CheckOut payment gateways as part of the international payment gateways.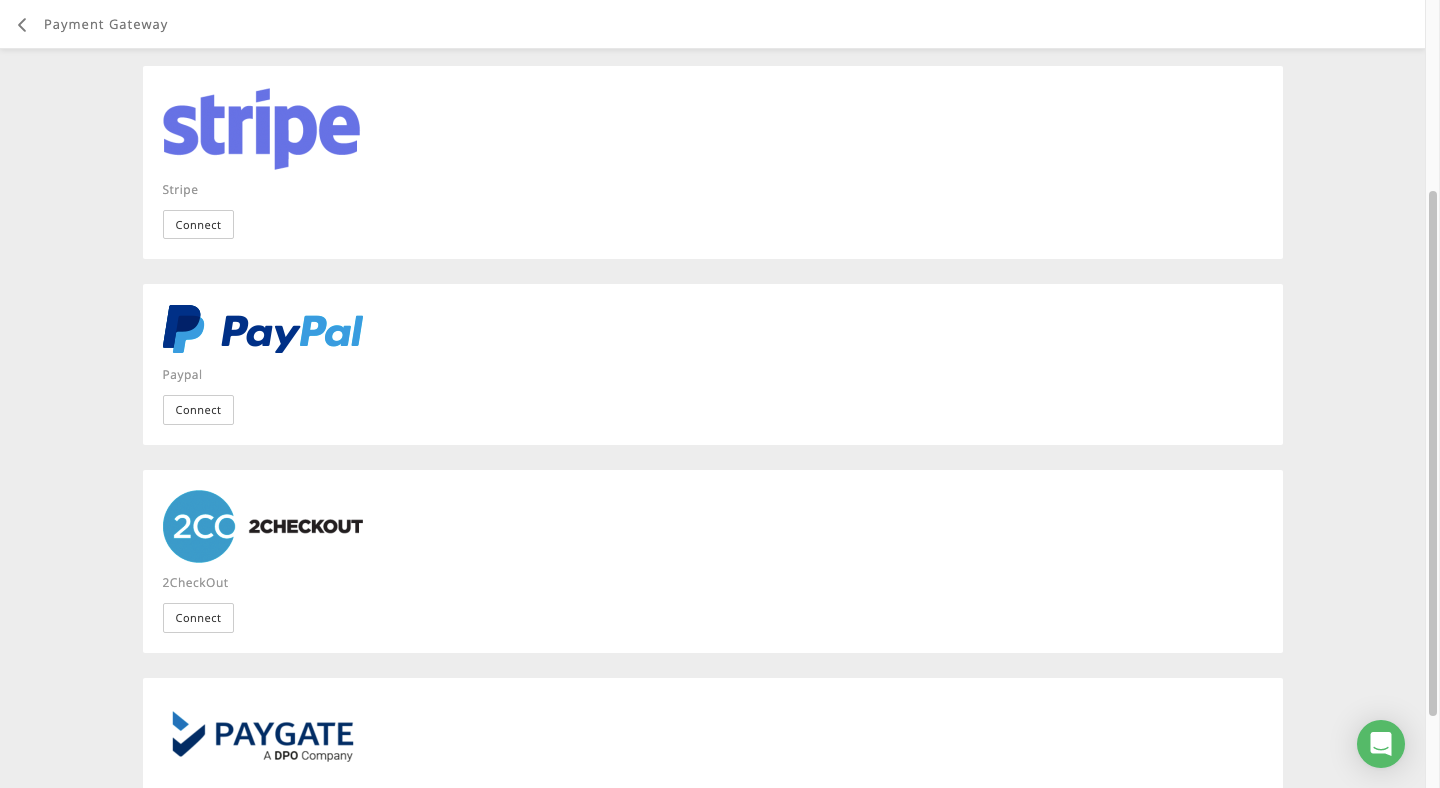 Use these payment gateways to collect international payments. Want a quick tip to collect payments faster? Do check out our fast checkout feature.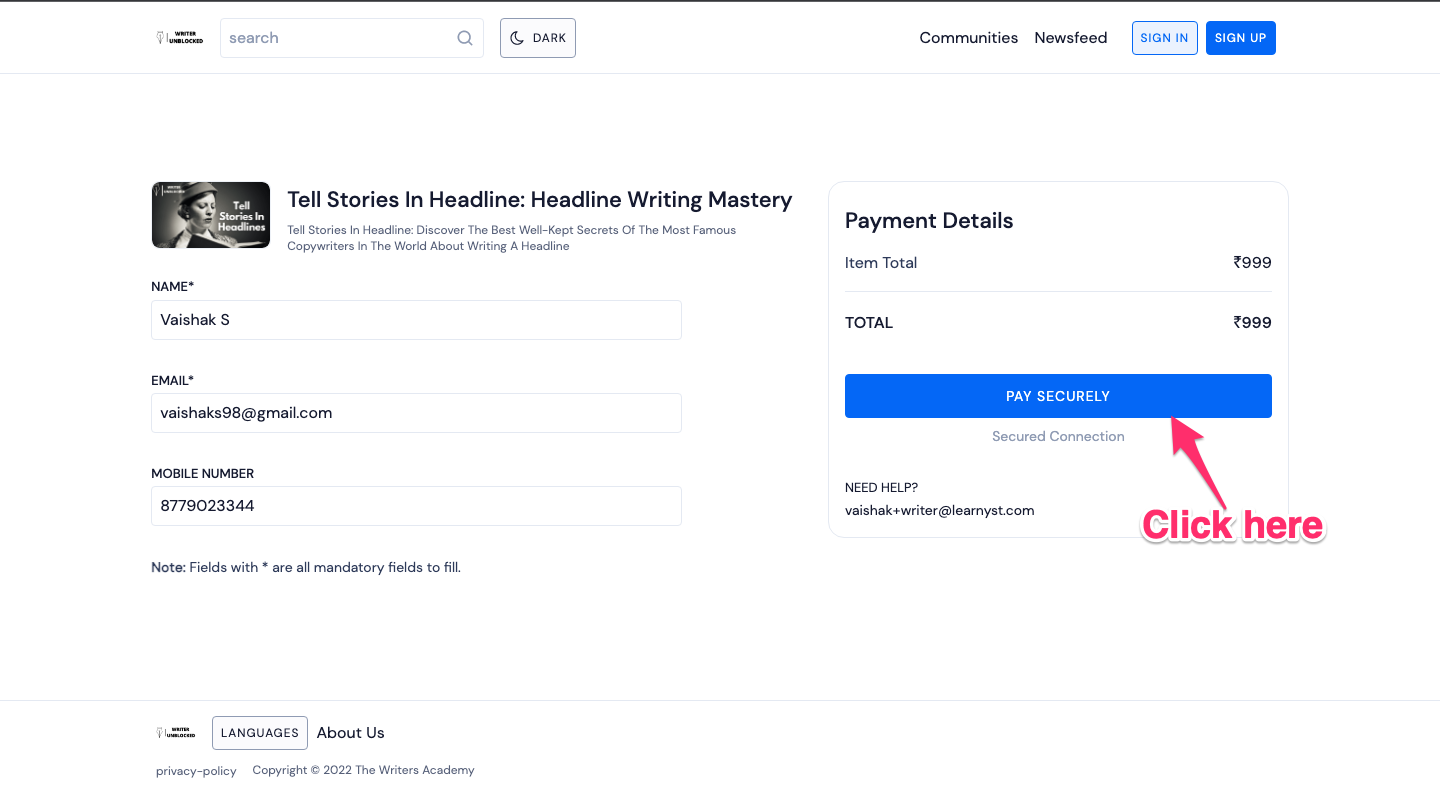 Your students will now be able to pay for your courses faster without entering too many details.
Did this answer your question? Thanks for the feedback There was a problem submitting your feedback. Please try again later.Yes No No results found