Onscreen evaluation or digital evaluation lets you evaluate answer sheets digitally.
Compared to the paper-based evaluation, onscreen evaluation is easier & saves time.
Not all mock-tests can be used for onscreen evaluation. In this article, let us see how to create a mock-test that can be used for onscreen or digital evaluation.
Onscreen Evaluation System: Evaluate Answer Sheets Online (Full Video Guide)
The entire steps are covered in this video between 0:48s to 01:10s. Alternatively, you can go through each step explained below.

Steps To Create A Digital Evaluation Mock-test
First, go to mock tests from your dashboard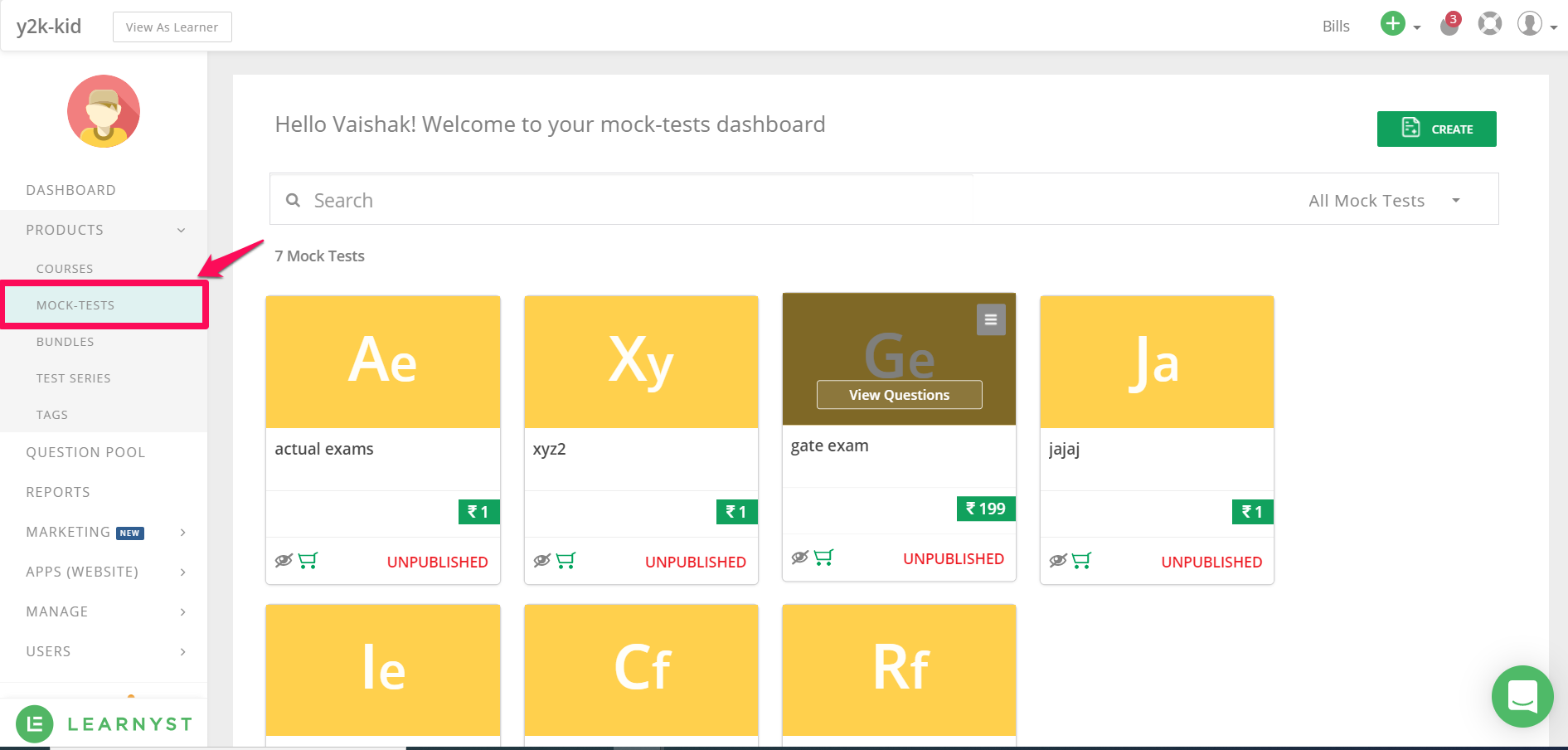 Click Create and select the Offline Quiz option

Select the essay question from the template and click on next.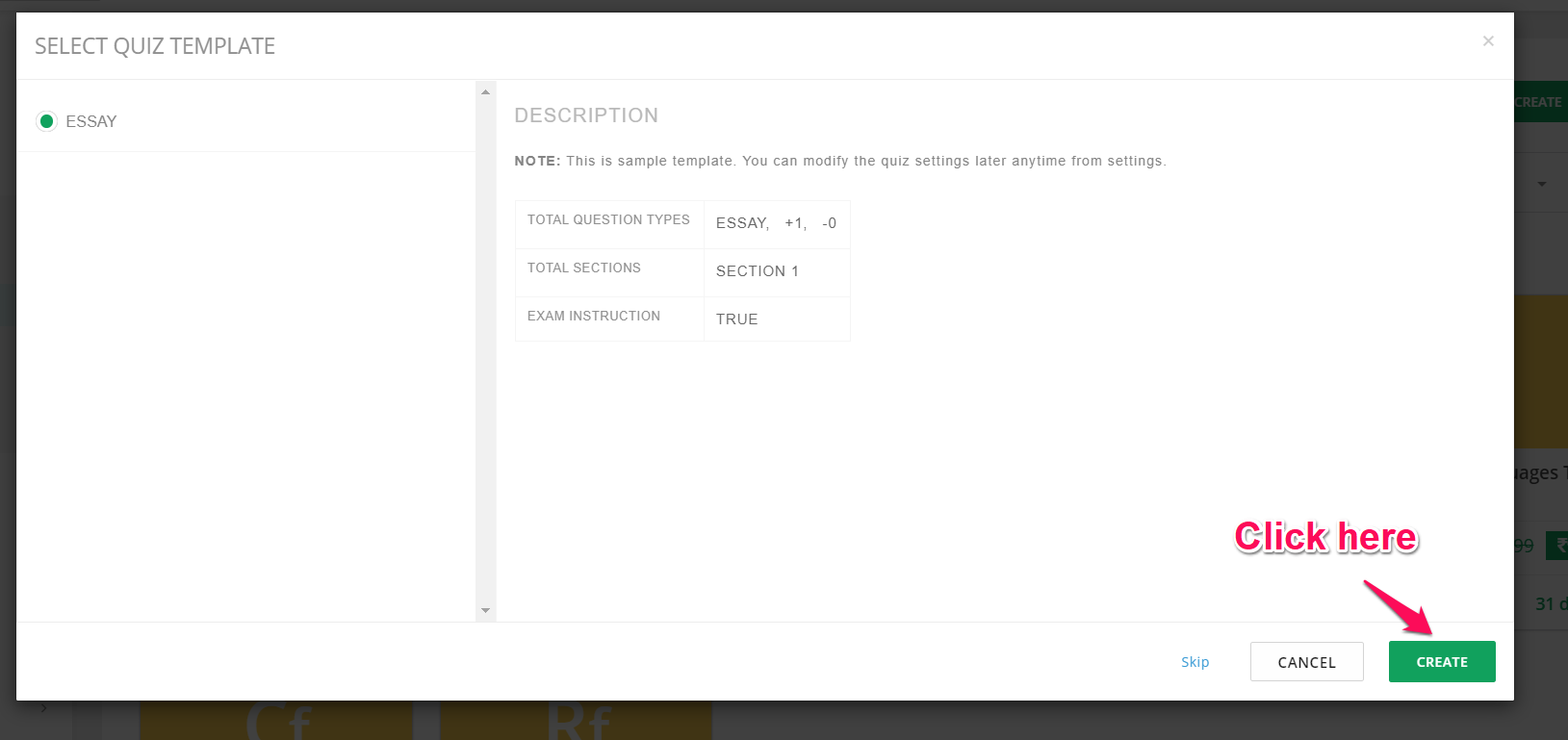 If you have your essay questions in the form of a word or excel you can import them via the Import option.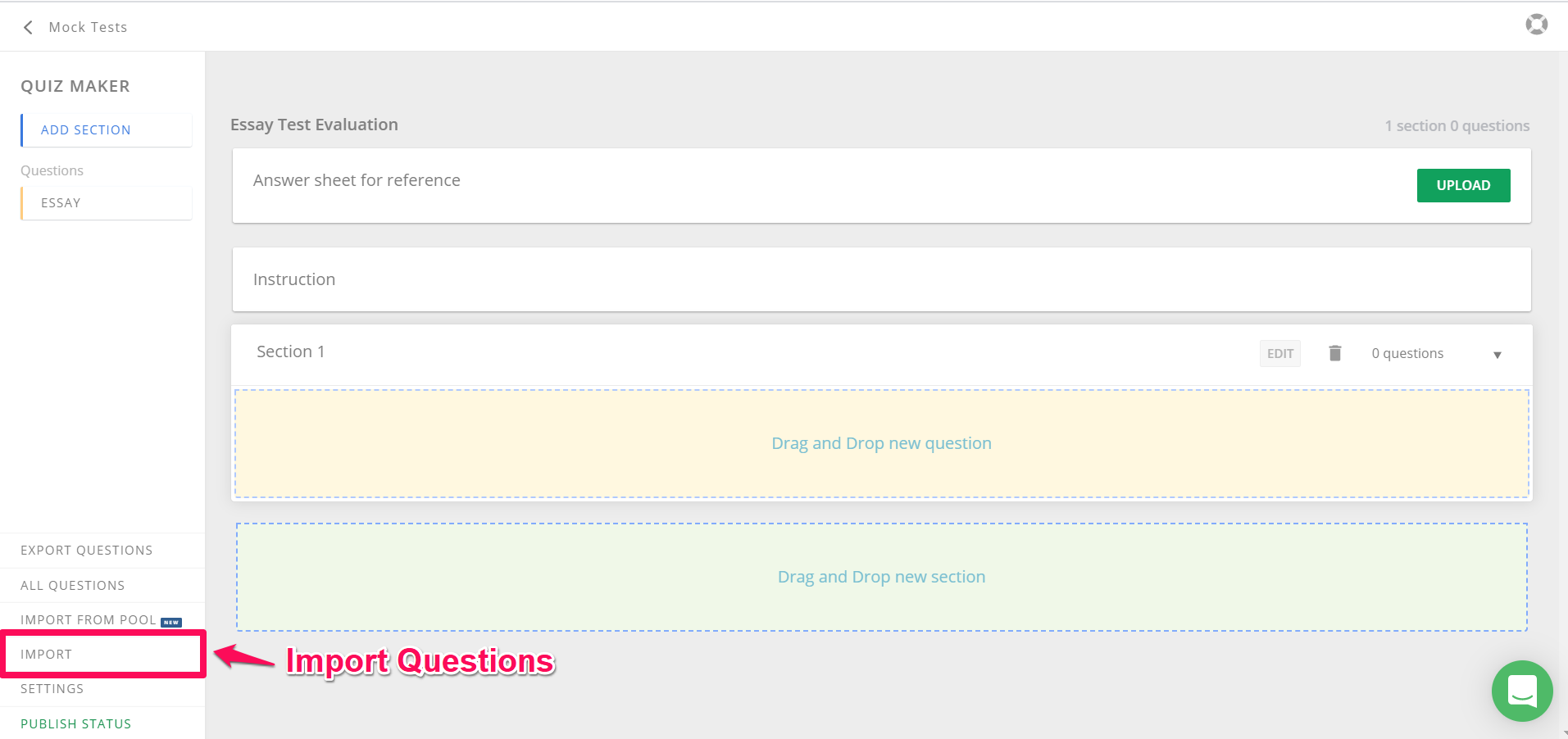 Alternatively, you can import the essay questions from the question pool as well. Click on the Import from Pool option and the system will pick the essay questions for you.

You can also create the questions within the sections manually.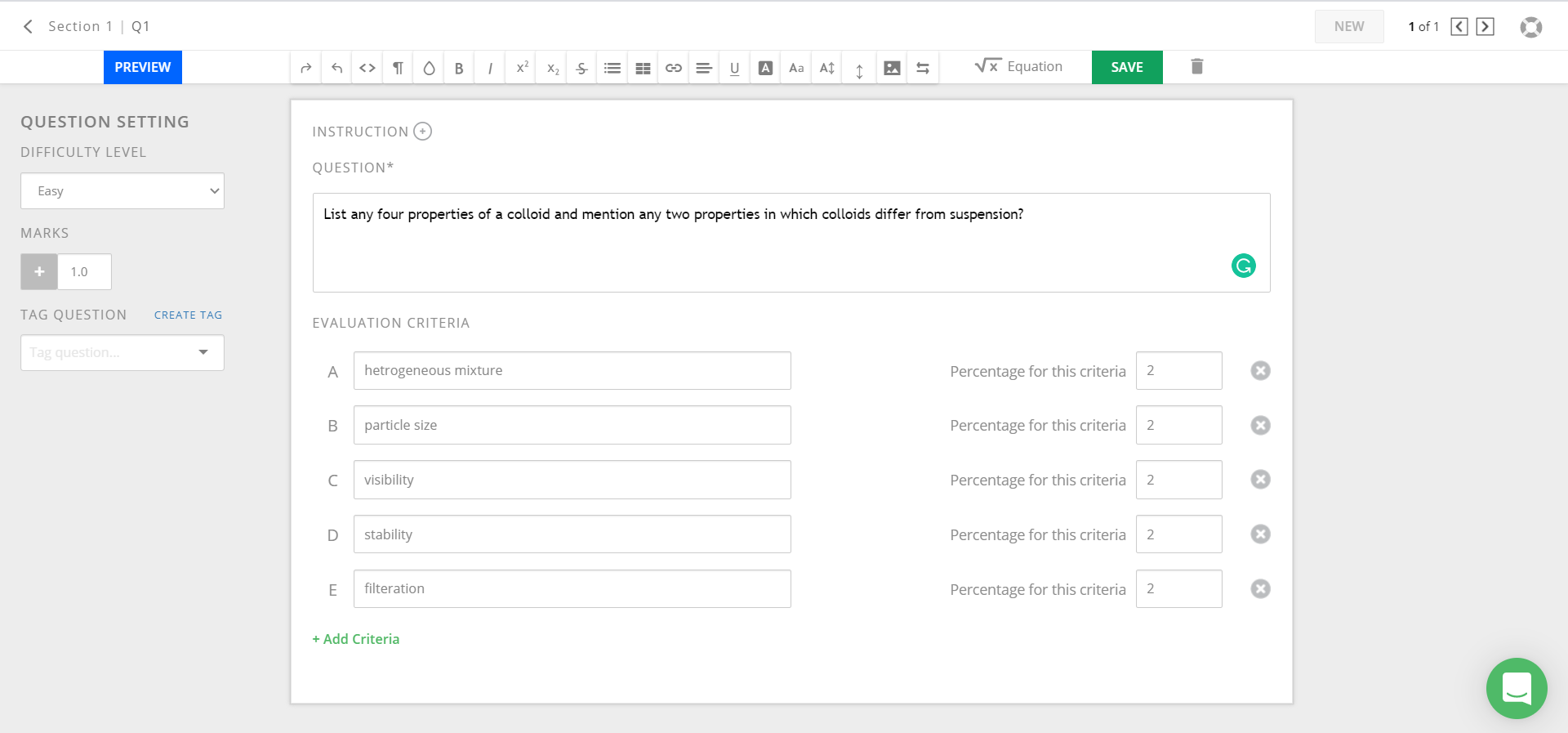 If you have an answer key, you can upload the pdf version of your answer sheet as well.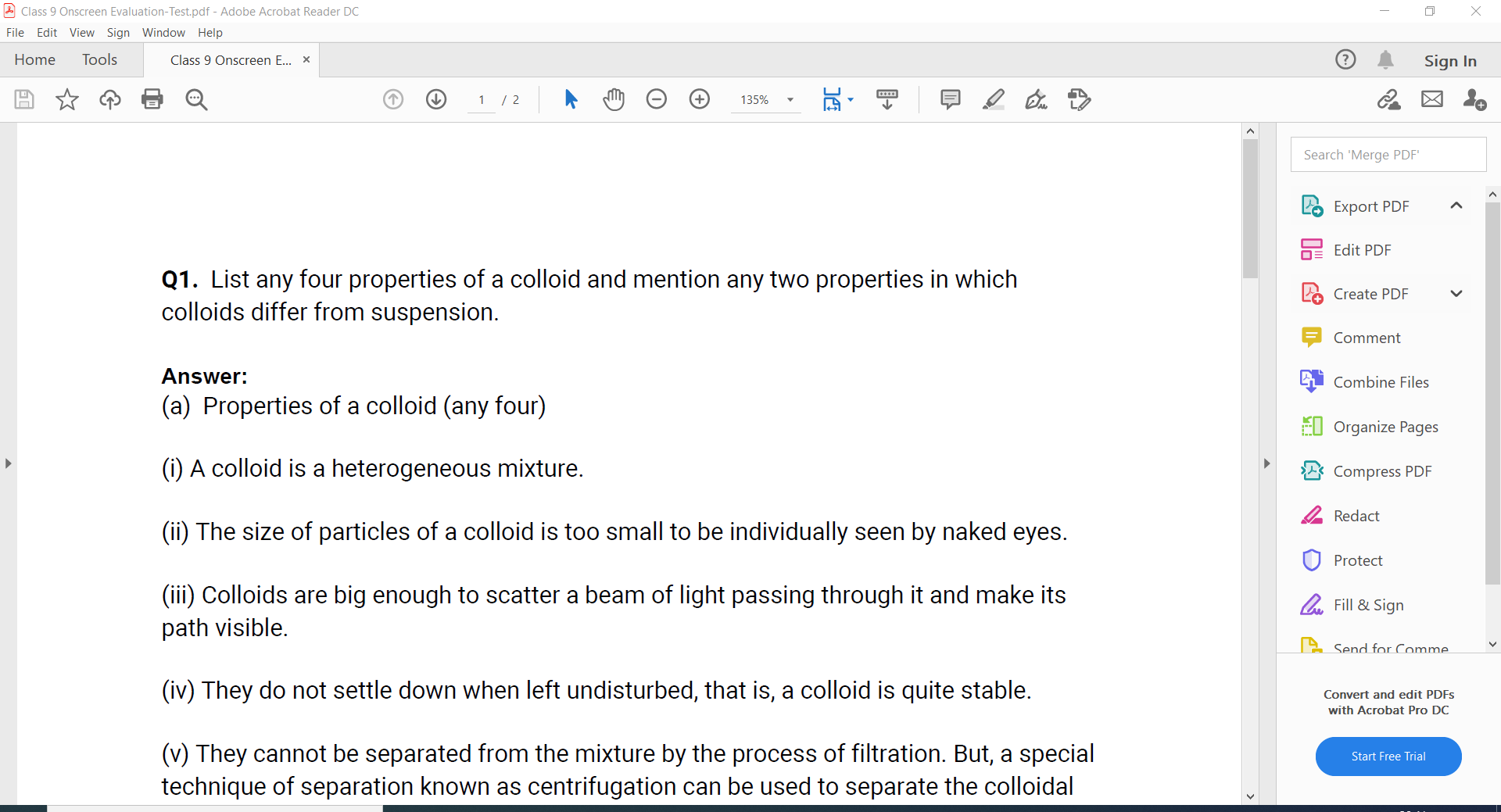 To upload this answer sheet, click on the Upload button and upload your answer key.

After uploading your answer sheets, click on publish & let your quiz go LIVE.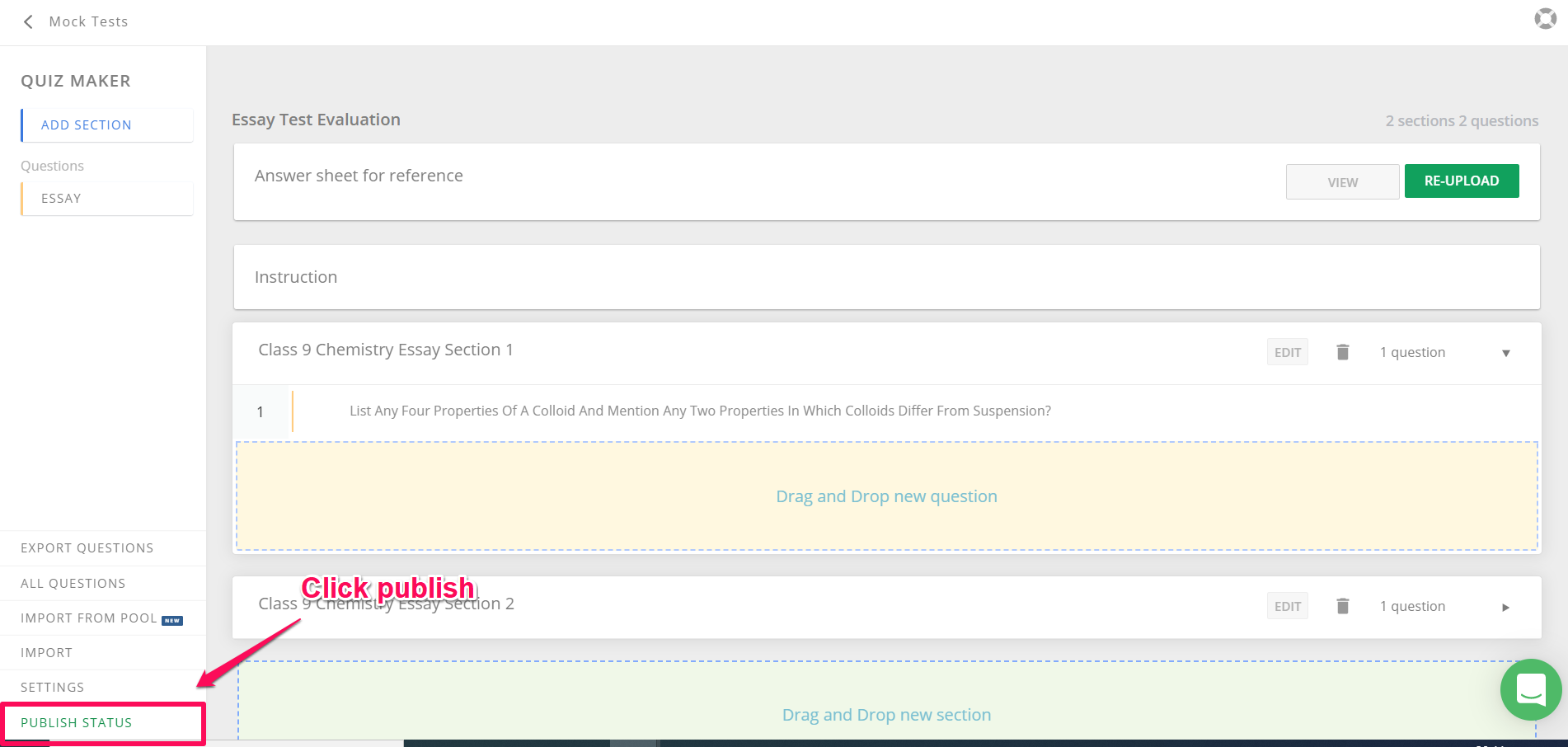 Click Generate PDF in the next section.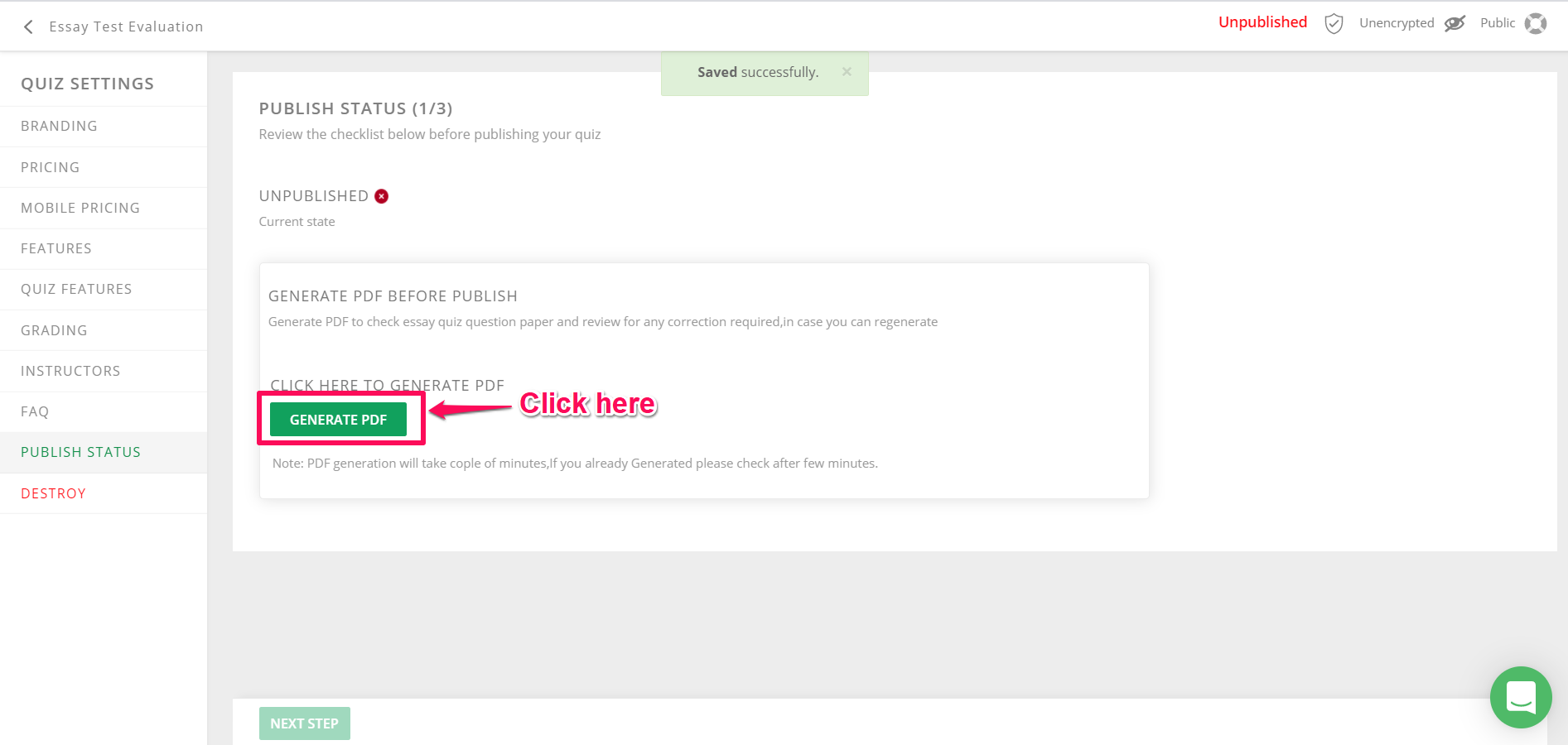 You will now get an email notification from the system.

You will get a message that your PDF has been generated. You can now click on the Next button and proceed to Publish.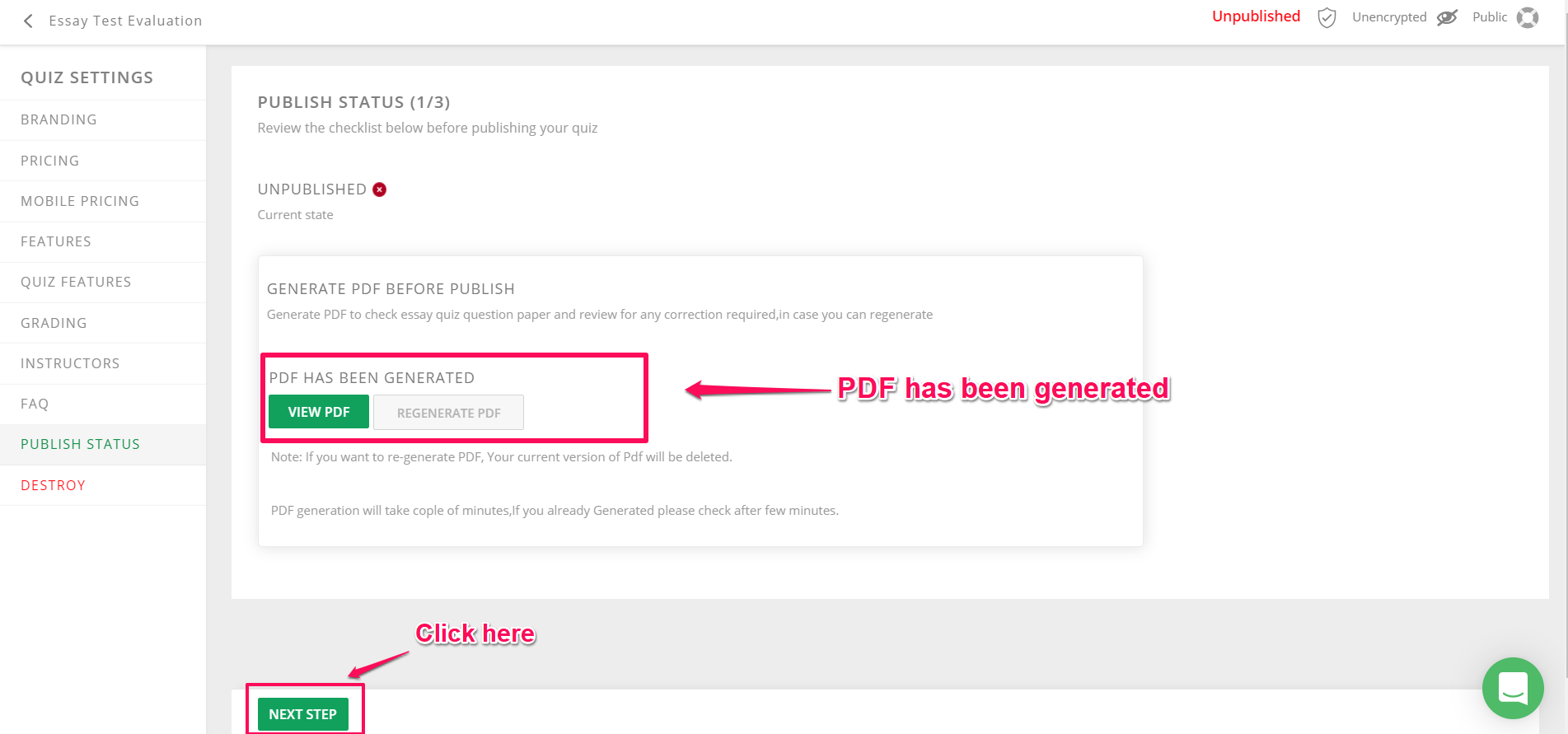 Congrats. You or your sub-admins will be able to evaluate this essay question using the onscreen evaluation method.
Make your paper correction easier with digital evaluation. To know how to correctly answer papers in double quick time, read the digital evaluation master guide.
Did this answer your question? Thanks for the feedback There was a problem submitting your feedback. Please try again later.Yes No No results found