The question pool is your tool to upload all your questions in one go and use them to use it in all your future mock tests.
And this is how you can add your questions to your question pool.
How To Create A Question Pool
(Watch the video from 1:10s-2:05s) or read the steps below
On your admin dashboard click on Question Pool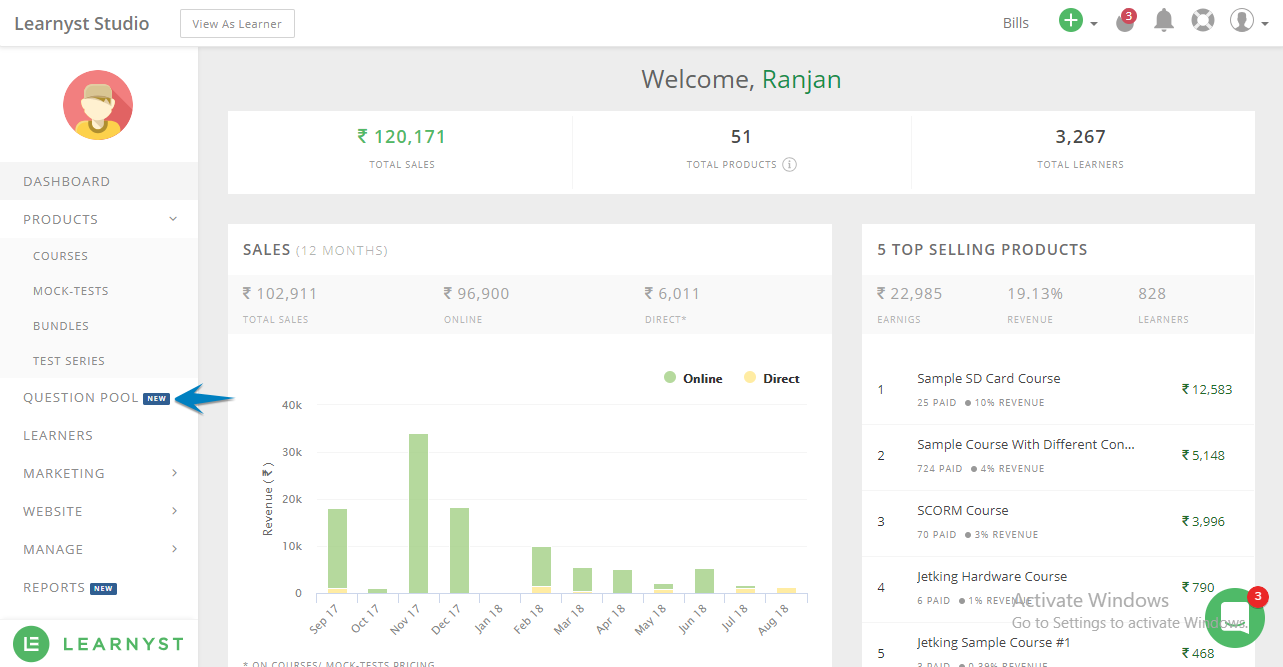 Click on Create Question Pool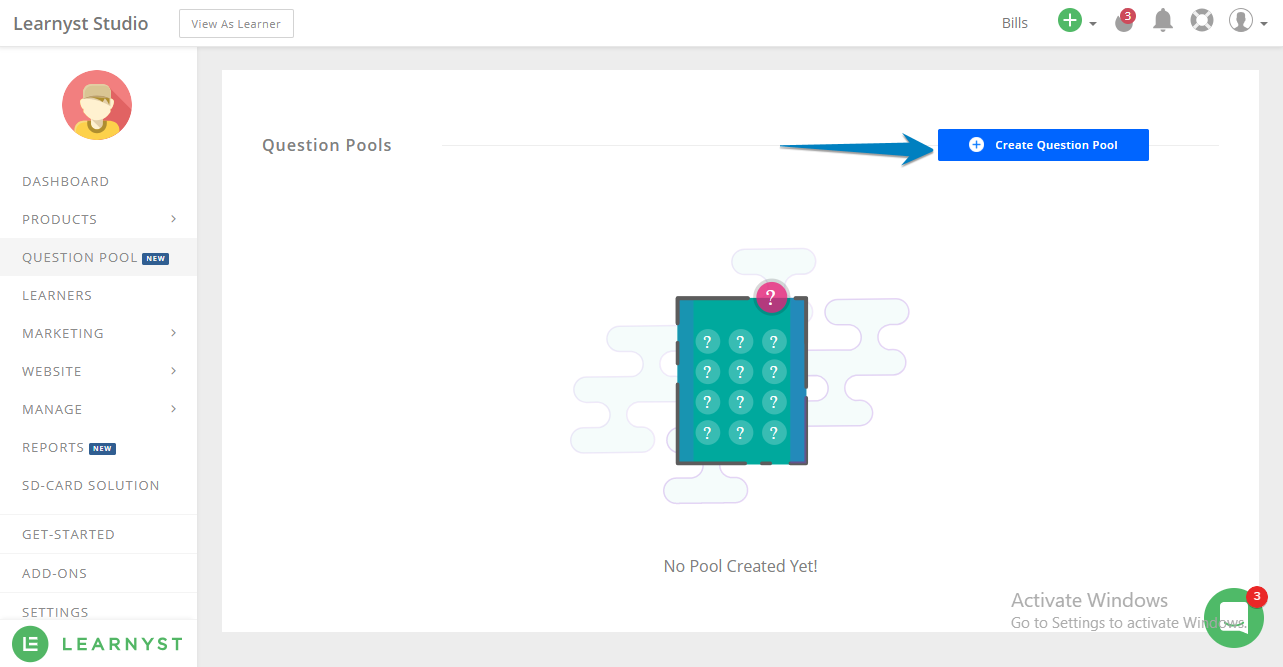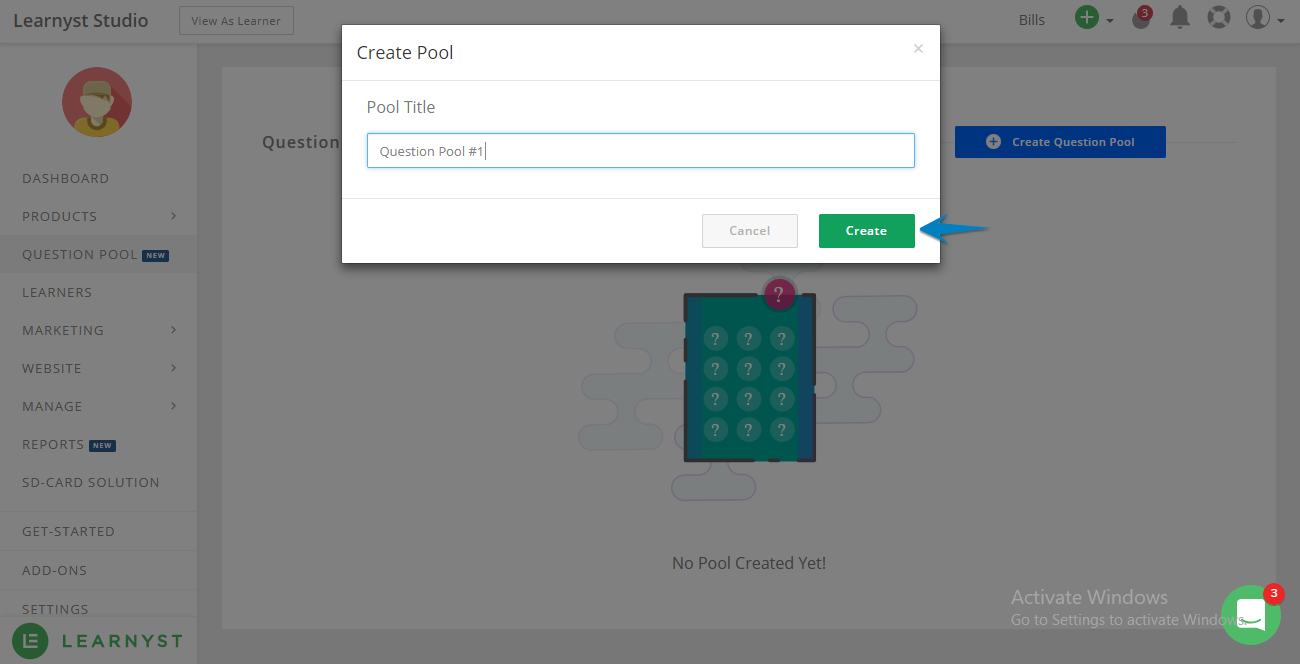 Now you have two options to create the question pool, a) Create questions manually b) Import questions using Excel or Microsoft Word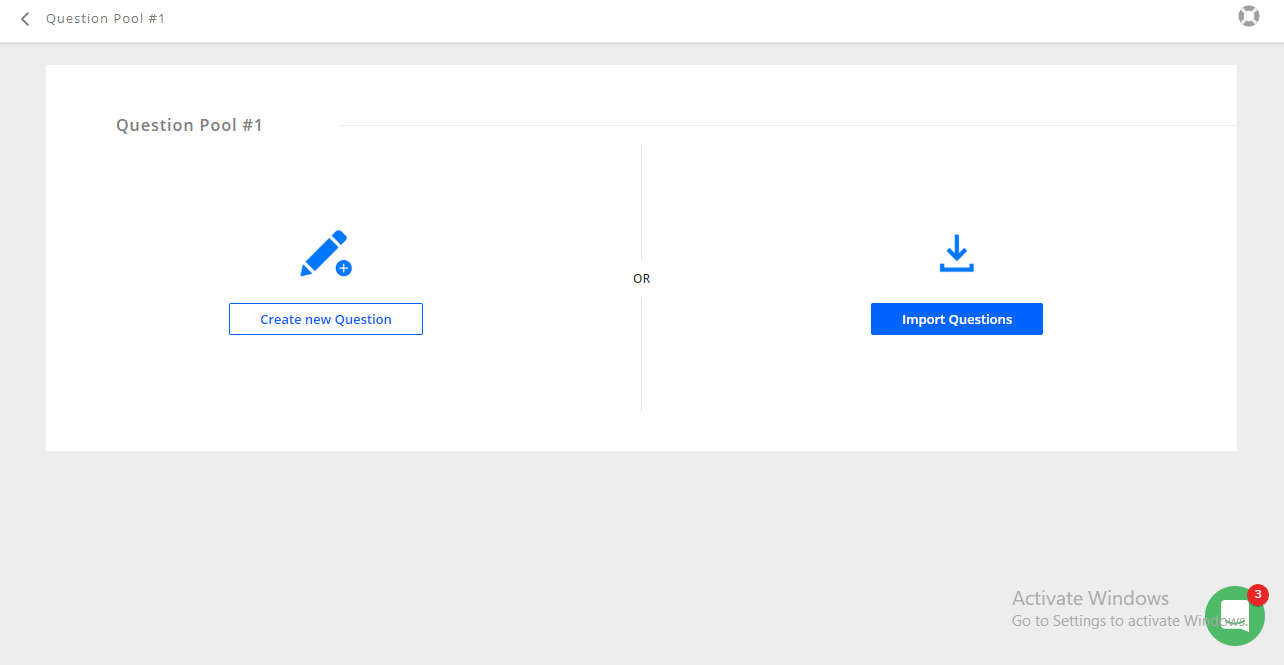 How To Import Questions Into Your Question Pool
(Watch the video from 2:05s-2:37sor read the entire steps below)
A) Create Questions Manually
To create the questions manually click on Create New Question and select the question type that you want to create and click on Create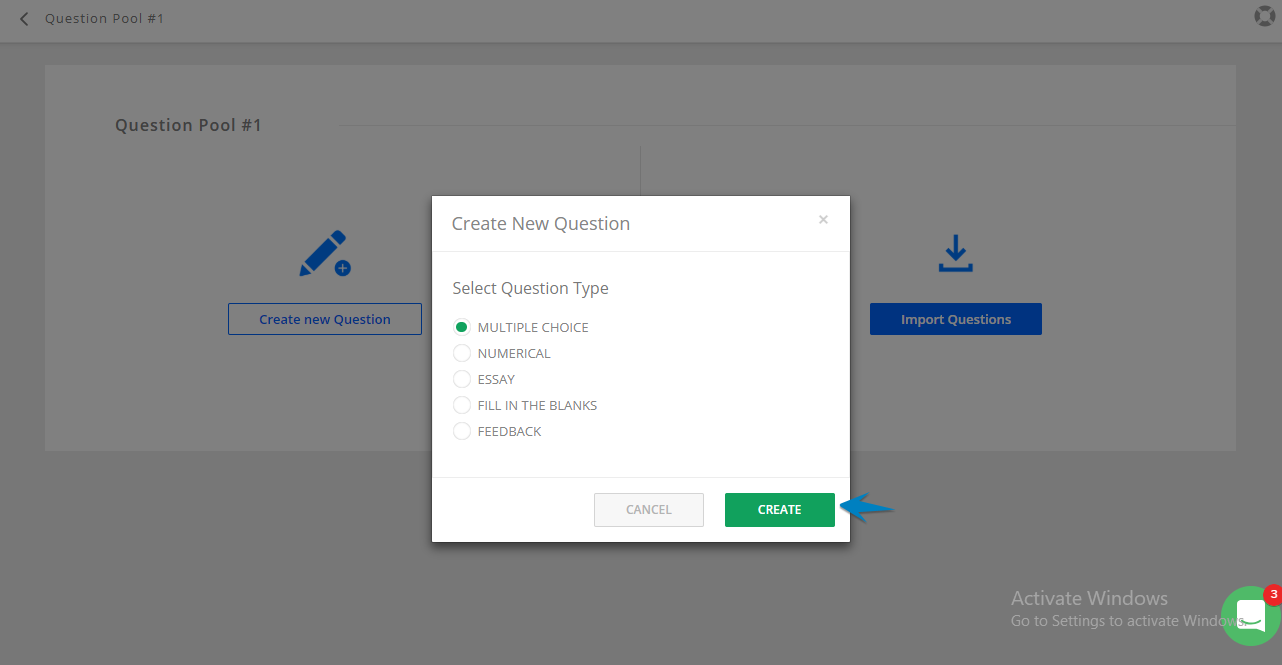 Now you can compose the question in the editor screen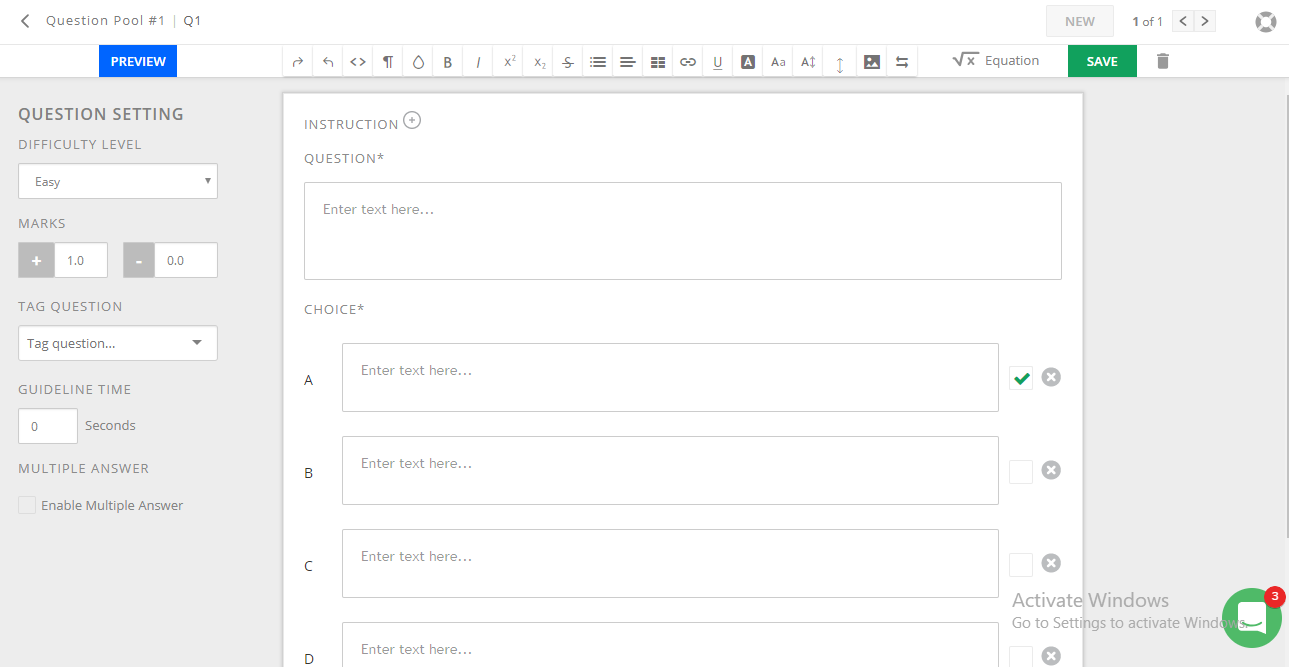 And check the question once edited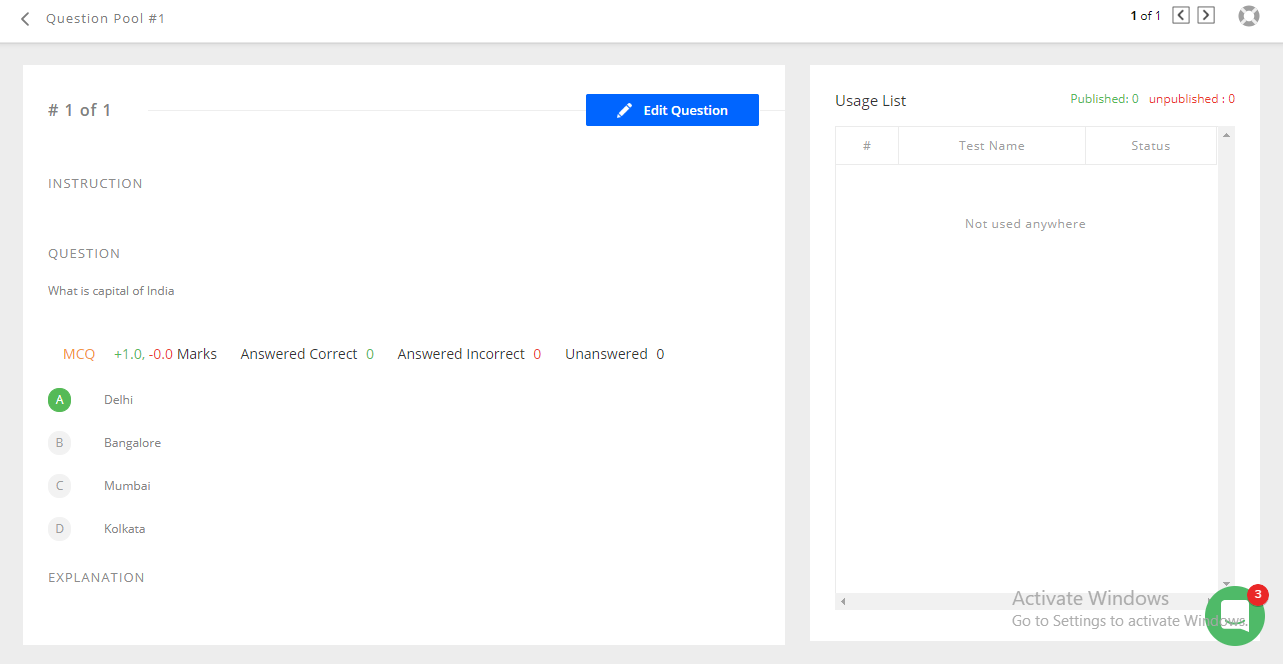 B) Import Question From Your System
Alternatively, you can import questions from your system.
Select which import option you want to use and click on Next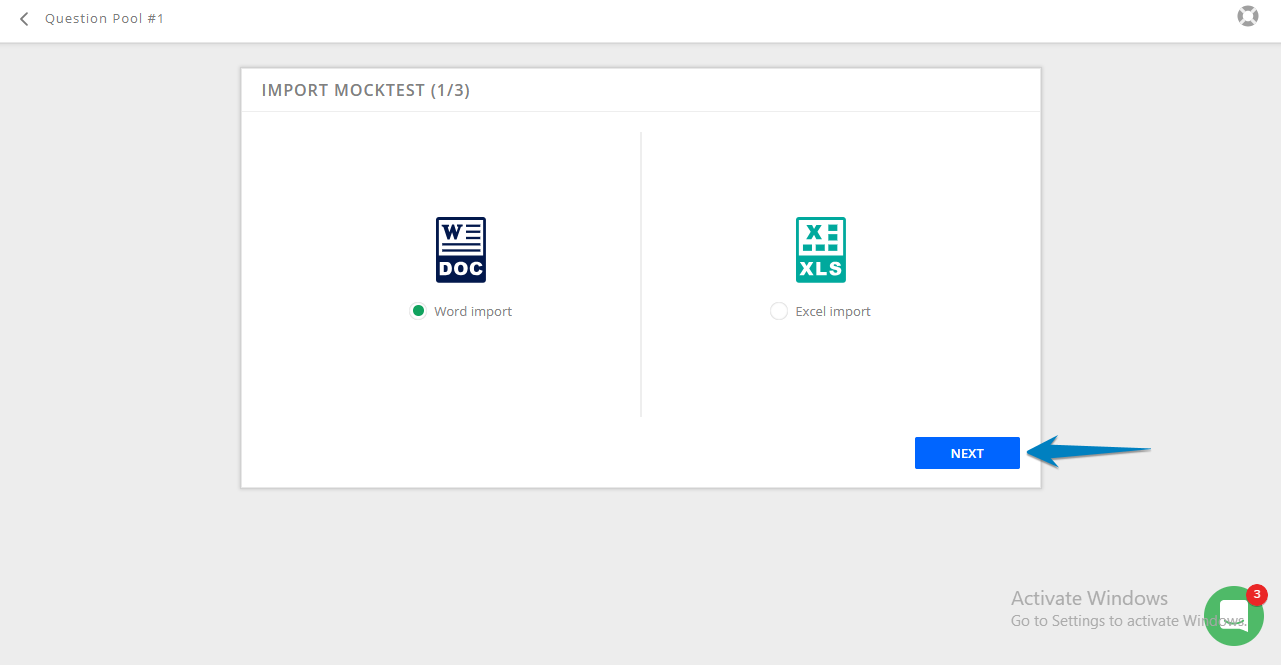 Download the question template and edit it with your questions and then upload the file. Click on Next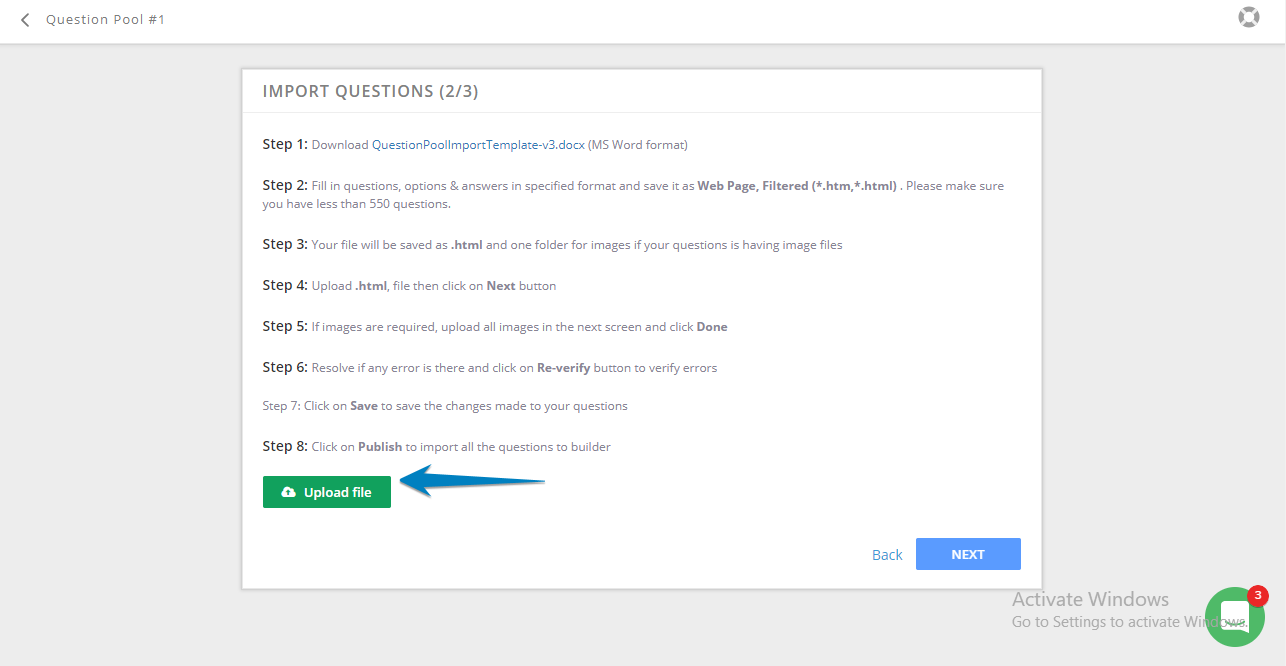 And your questions will be added to the pool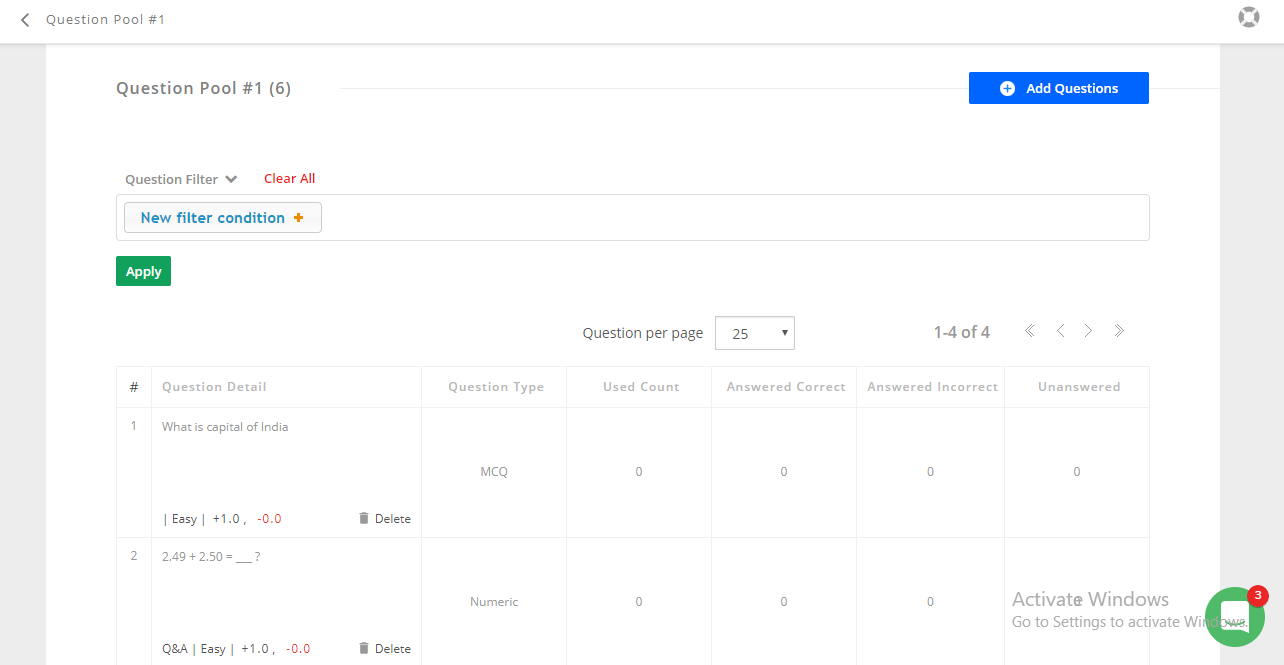 Conclusion:
In this article, we explored how to create a question pool, import questions into it manually and in bulk.
Read the support article on how to create mock-tests using question pools to add question pool questions into mock-tests.
Did this answer your question? Thanks for the feedback There was a problem submitting your feedback. Please try again later.Yes No No results found