How To Create A Section Within Mock Test
To create section first you need to create a test or open the existing test.
From admin dashboard go Courses > Tests > Test builder (Note:You have to first create the section to add questions to it)
In test builder click on section button or drag and drop the section button to right panel.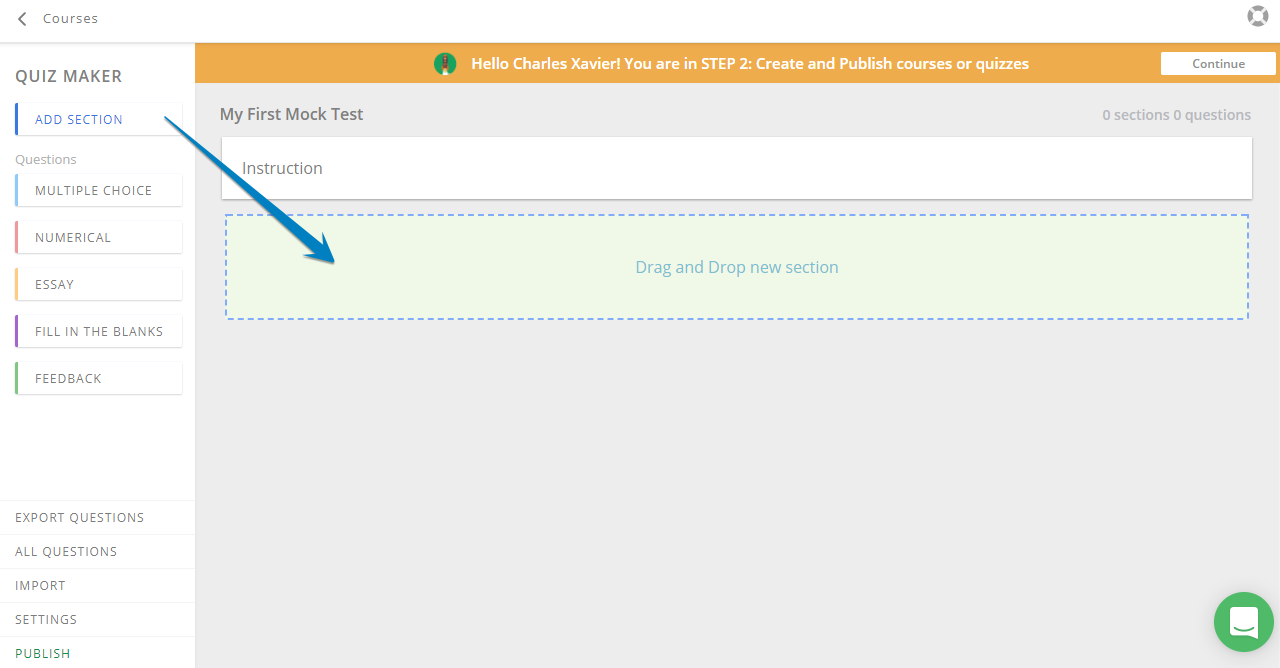 In the next screen, you can change the name of the section and click on save.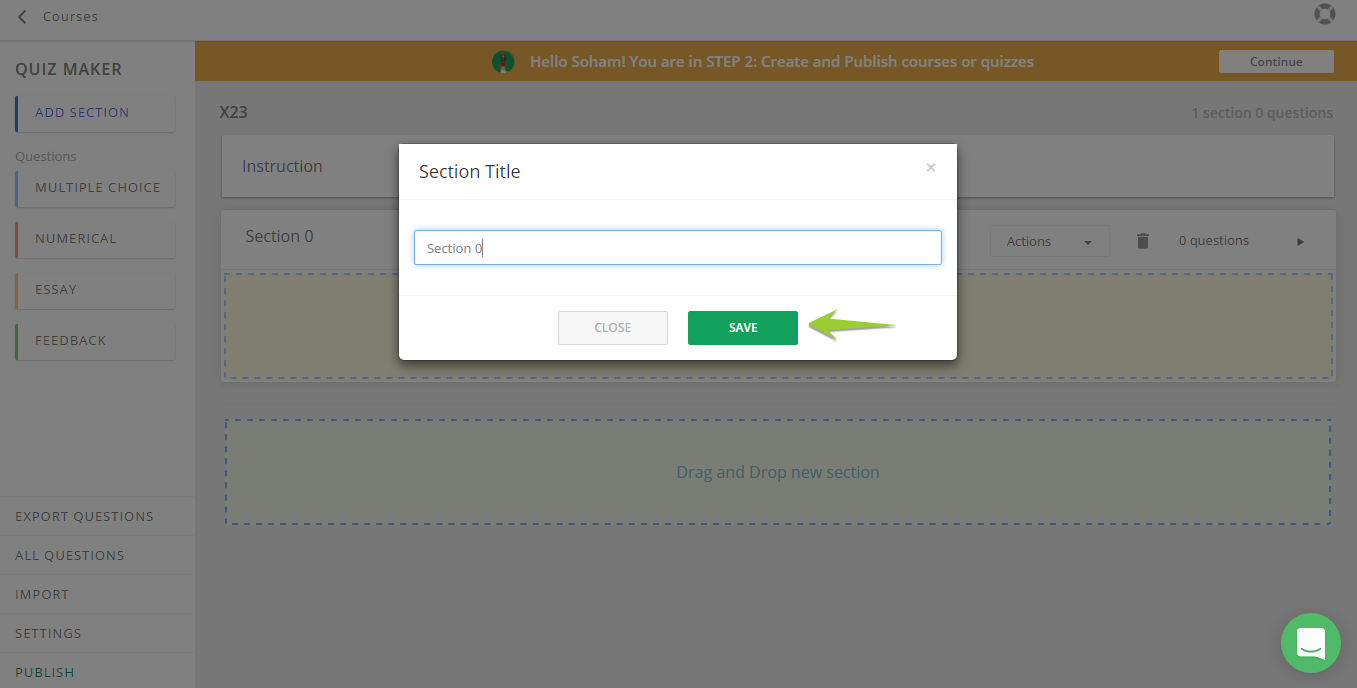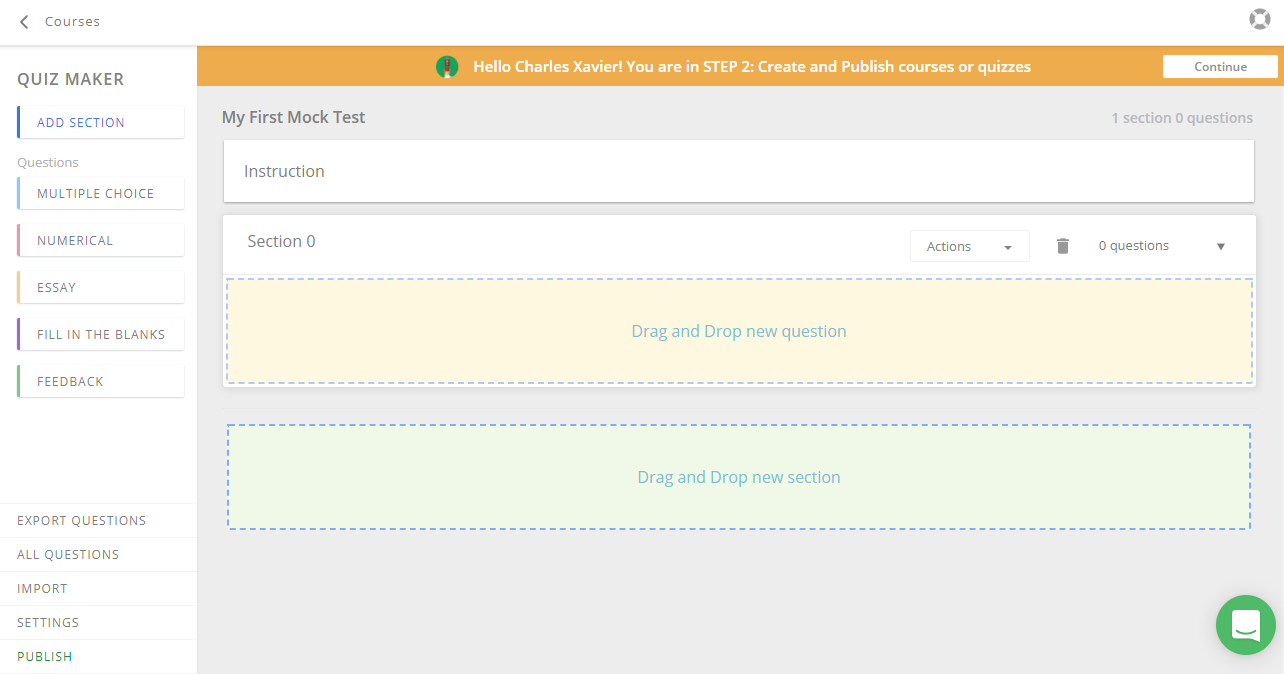 Note: We currently allow a maximum of 15 (fifteen) sections within a quiz.

Did this answer your question? Thanks for the feedback There was a problem submitting your feedback. Please try again later.Yes No No results found