Creating a mock test is super easy with Learnyst. Don't believe me? See it for yourself in our step-by-step guide below.
Login to Learnyst and go to the Mock Tests tab from the dashboard side panel, as shown in the image below,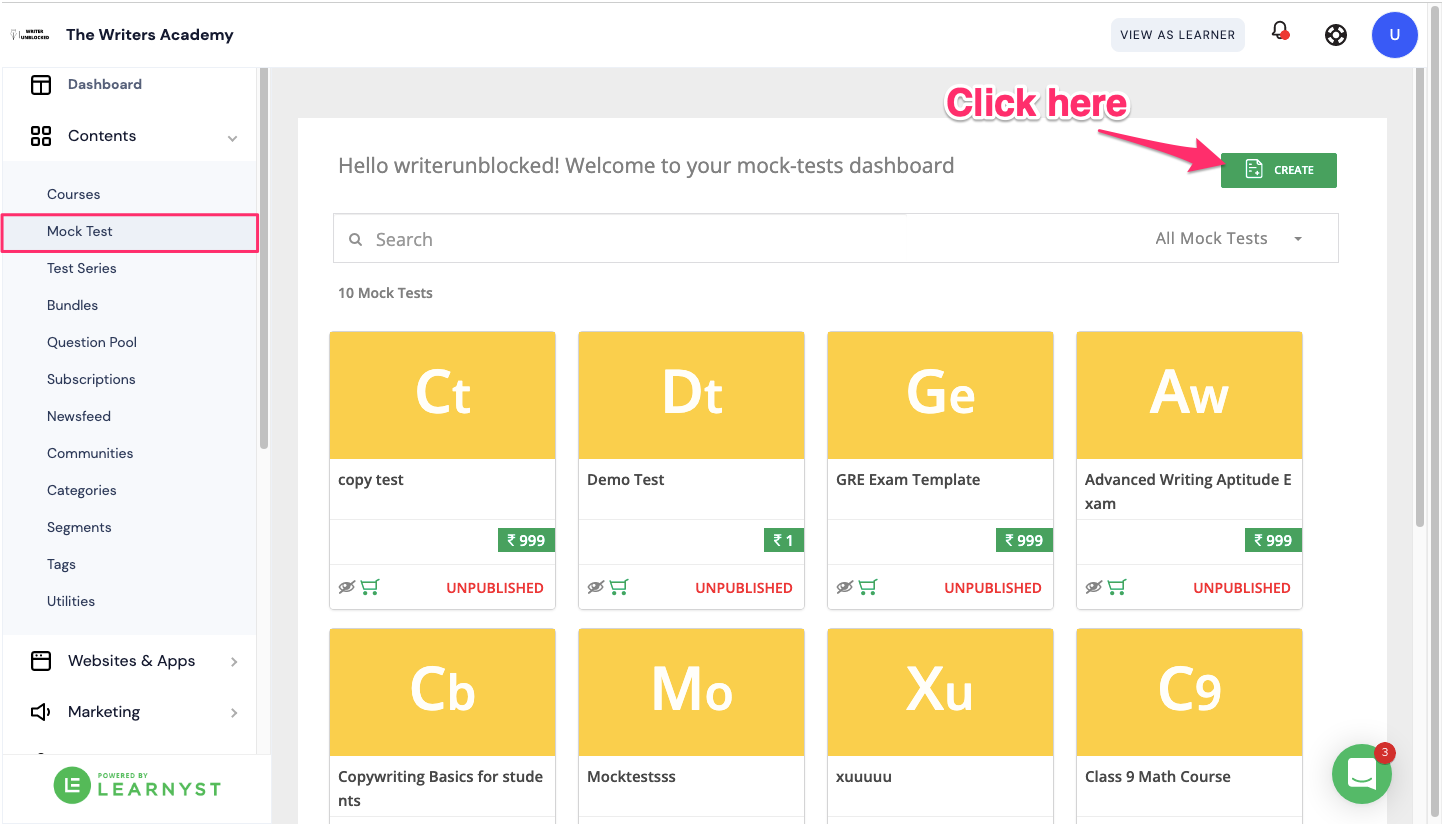 You can enter the mock test name and set the price for that mock test or set it as a free one. After entering the details and click on create.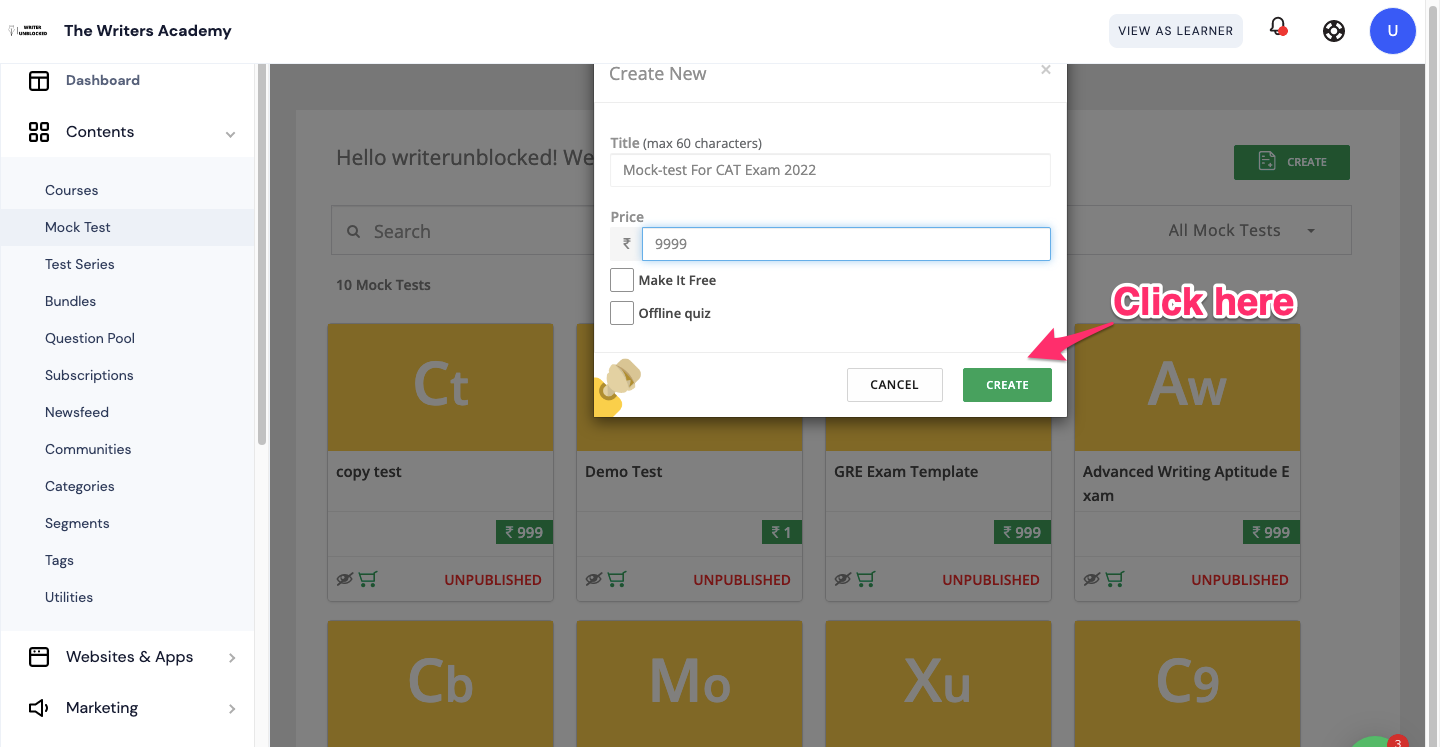 When you click on Create you will see a list of test templates based on famous Indian competitive examinations. You can select one for yourself, or select the "General" template to go ahead with your own exam formats. Click on Create to create your mock test.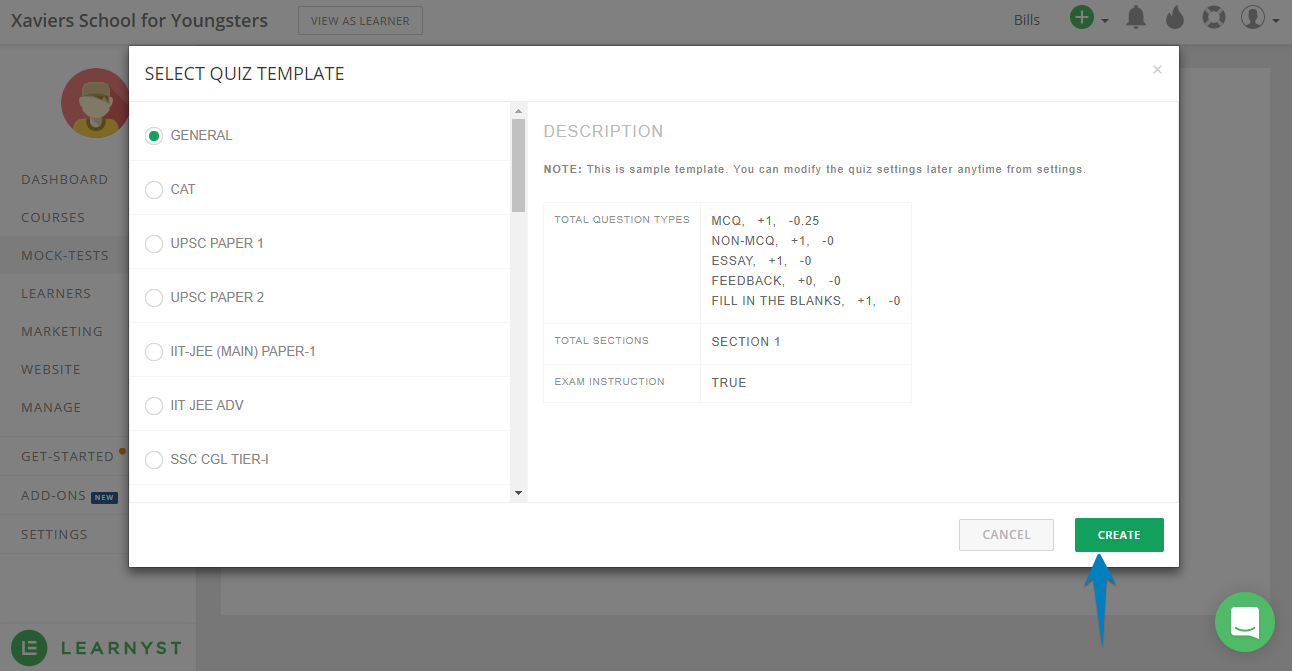 Once you click on Create you will enter the quiz maker page. General template already has one section pre-created. To add more sections drag and drop section from the left side admin menu..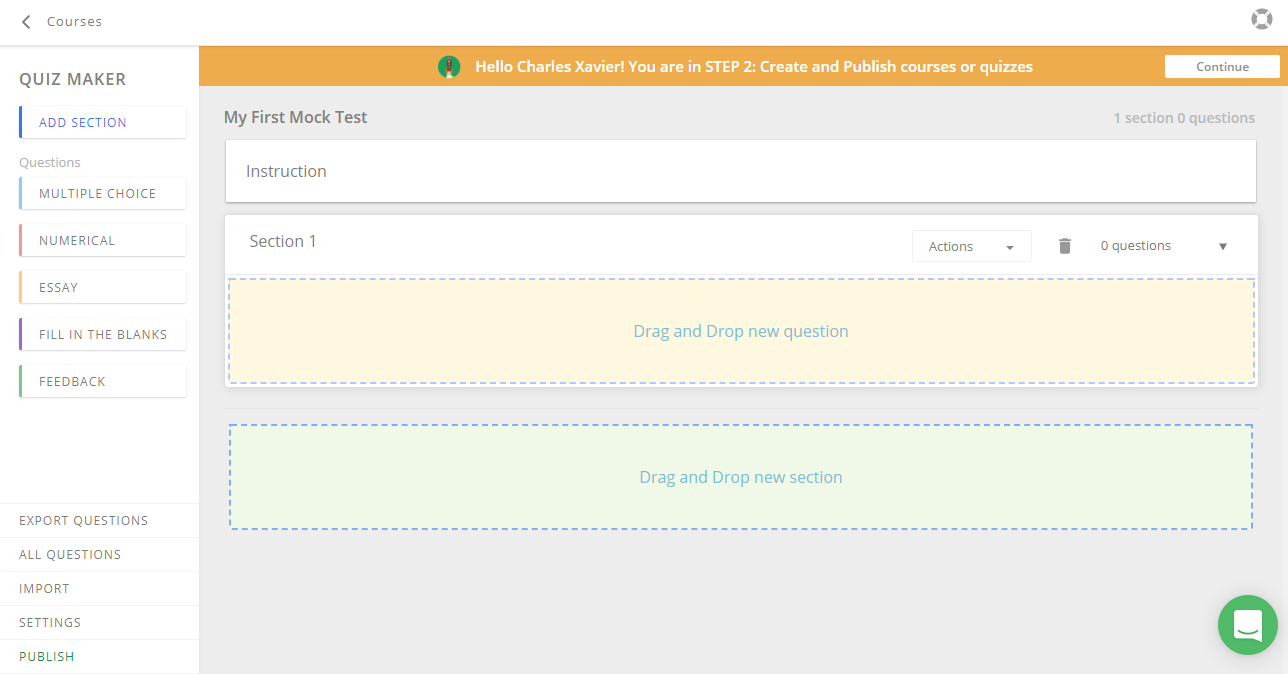 To change the name of the existing section click on Actions and choose Edit from the drop-down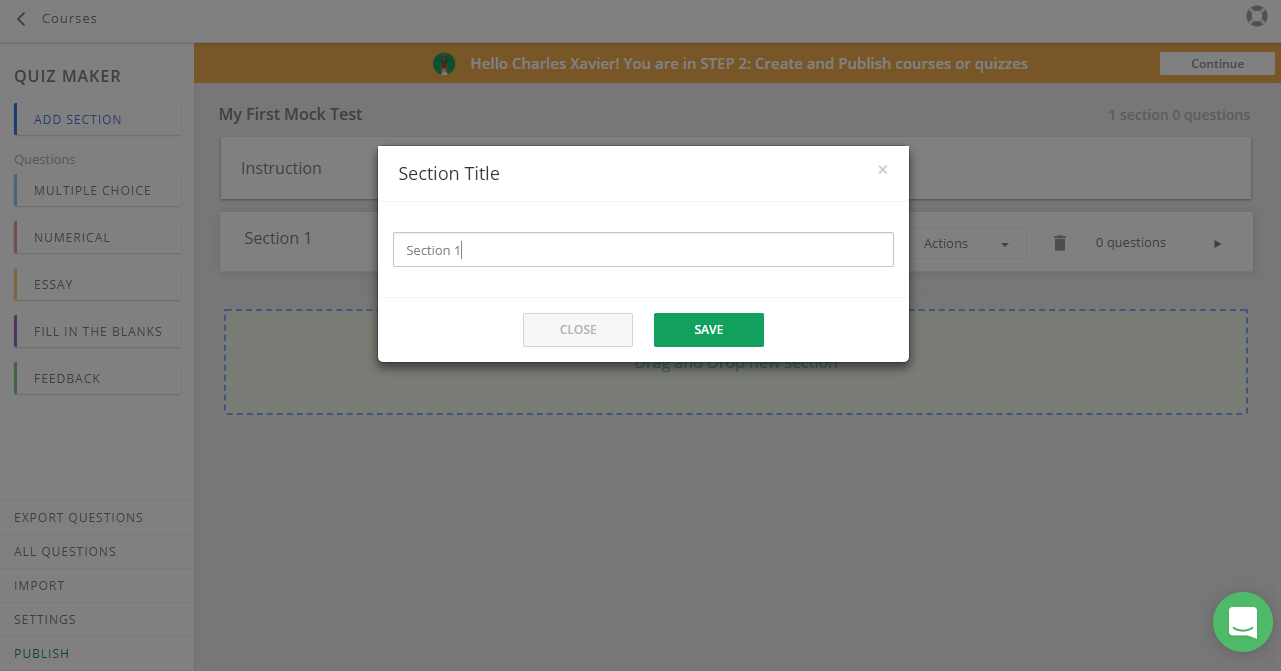 There are four types of questions that you can create. multiple choice question types, numerical Question types, fill in the blanks type of questions, and essay-type questions.
Follow the below links to know how to add each question type
Once done with adding your questions click on Save and go back to test builder. Click on Publish to publish your test.
Did this answer your question? Thanks for the feedback There was a problem submitting your feedback. Please try again later.Yes No No results found