Login as your school admin and go to Courses > Tests > Create Test/Your test > Test builder.
When you click on Create or open an existing test, you will go to test builder page. Click or drag and drop a section to add section to your test.

Click on Multiple Choice button on the side bar or drag and drop to add multiple choice questions to your sections.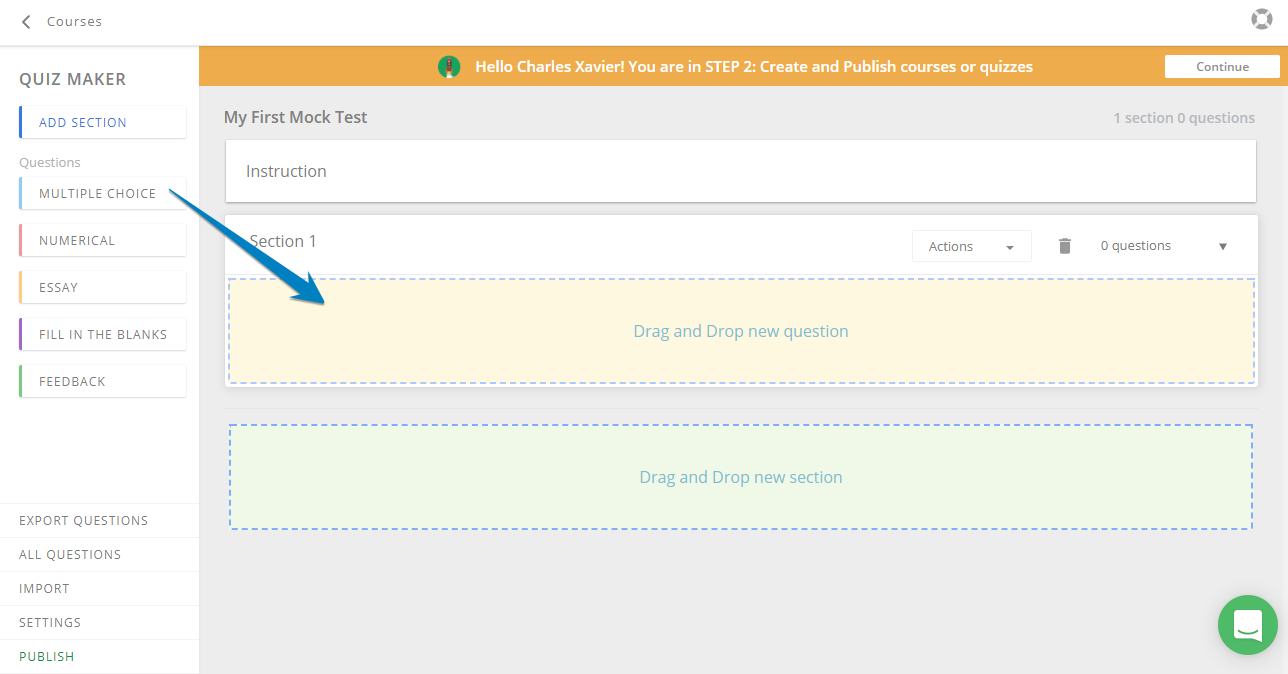 In the following page you will see the option to create your MCQ question.

Fill in the question and the answer choices. Select the Enable Multiple Answer check box if you want to set the question with multiple answers.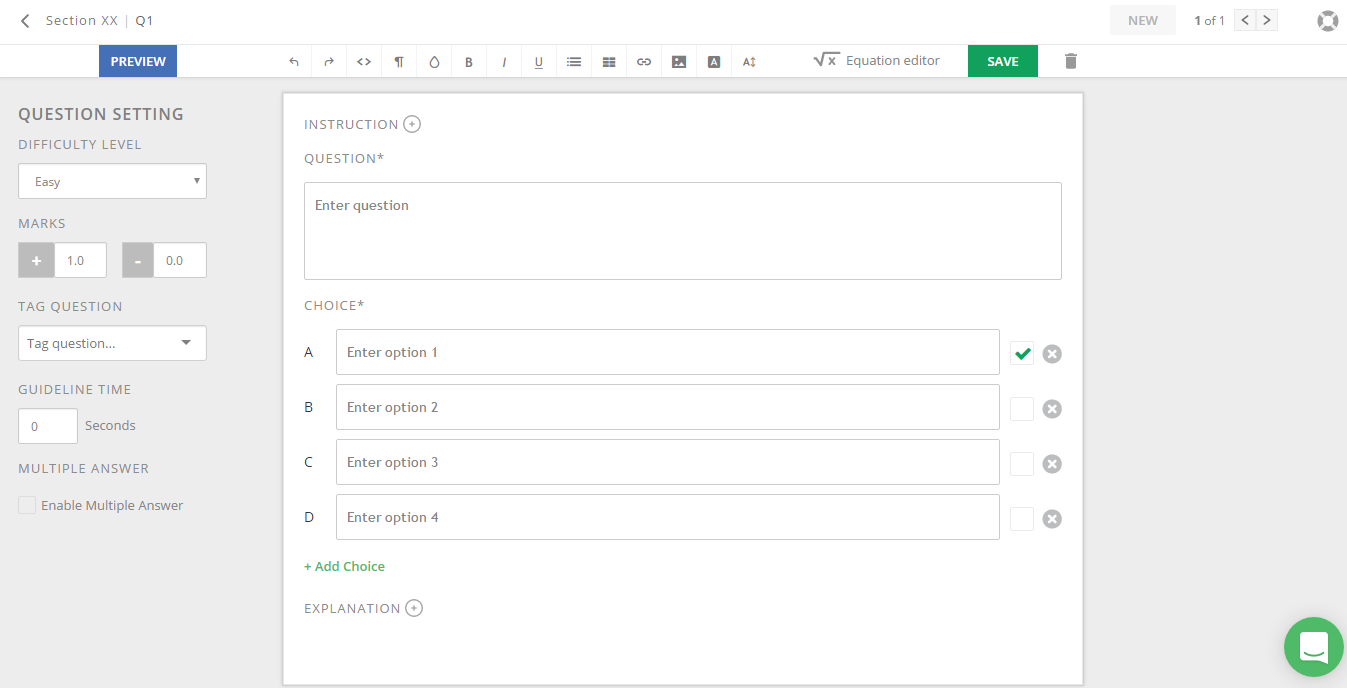 To know how to add question specific instructions, click here
Once you are done with creation of multiple choice questions you can click on Save Button and in go back in Quiz Maker and click on Publish to publish your test.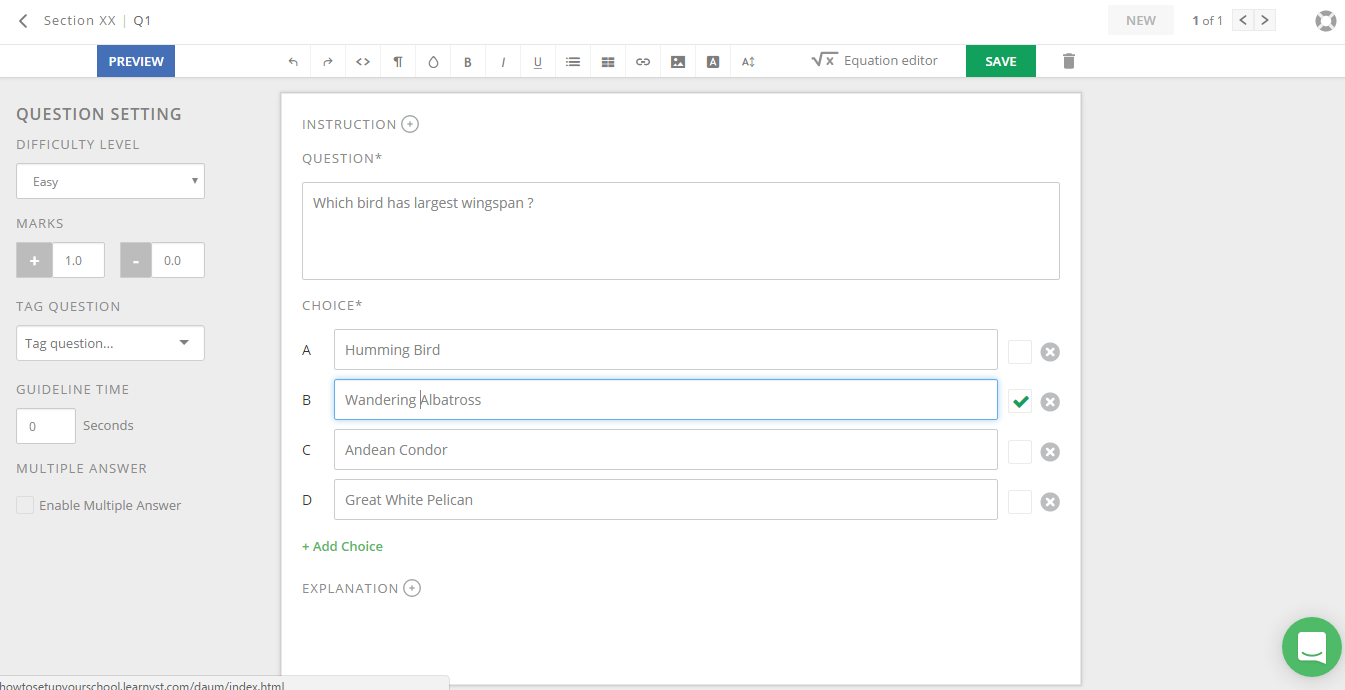 Did this answer your question? Thanks for the feedback There was a problem submitting your feedback. Please try again later.Yes No No results found