In this article, let us explore how to create the segments to organize your course training materials effectively.
(Watch the video from 01:15s to 03:10s or read the entire steps below)
How to Create Segments
To create segments, go to Dashboard>Manage>Segments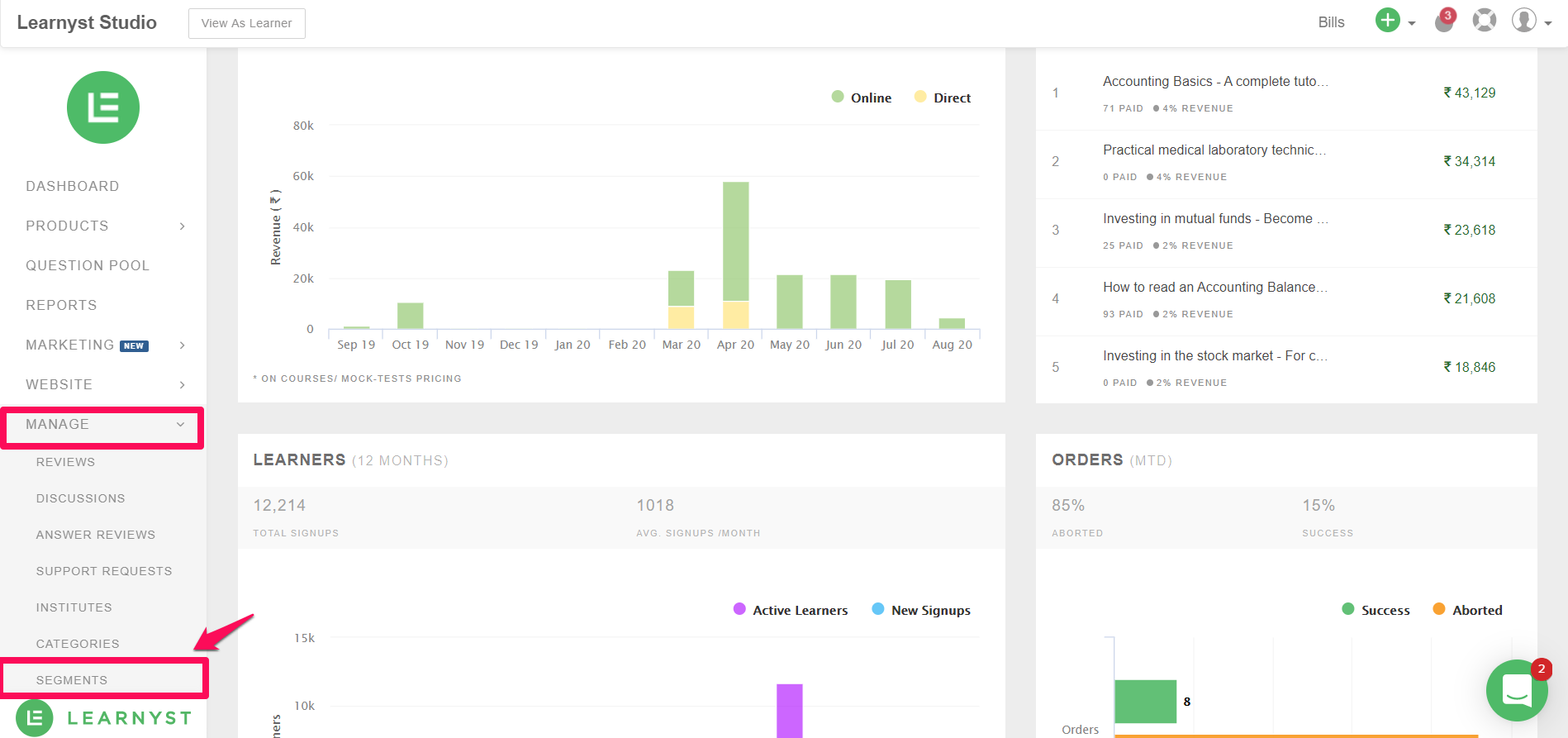 Inside the segments, click on create segments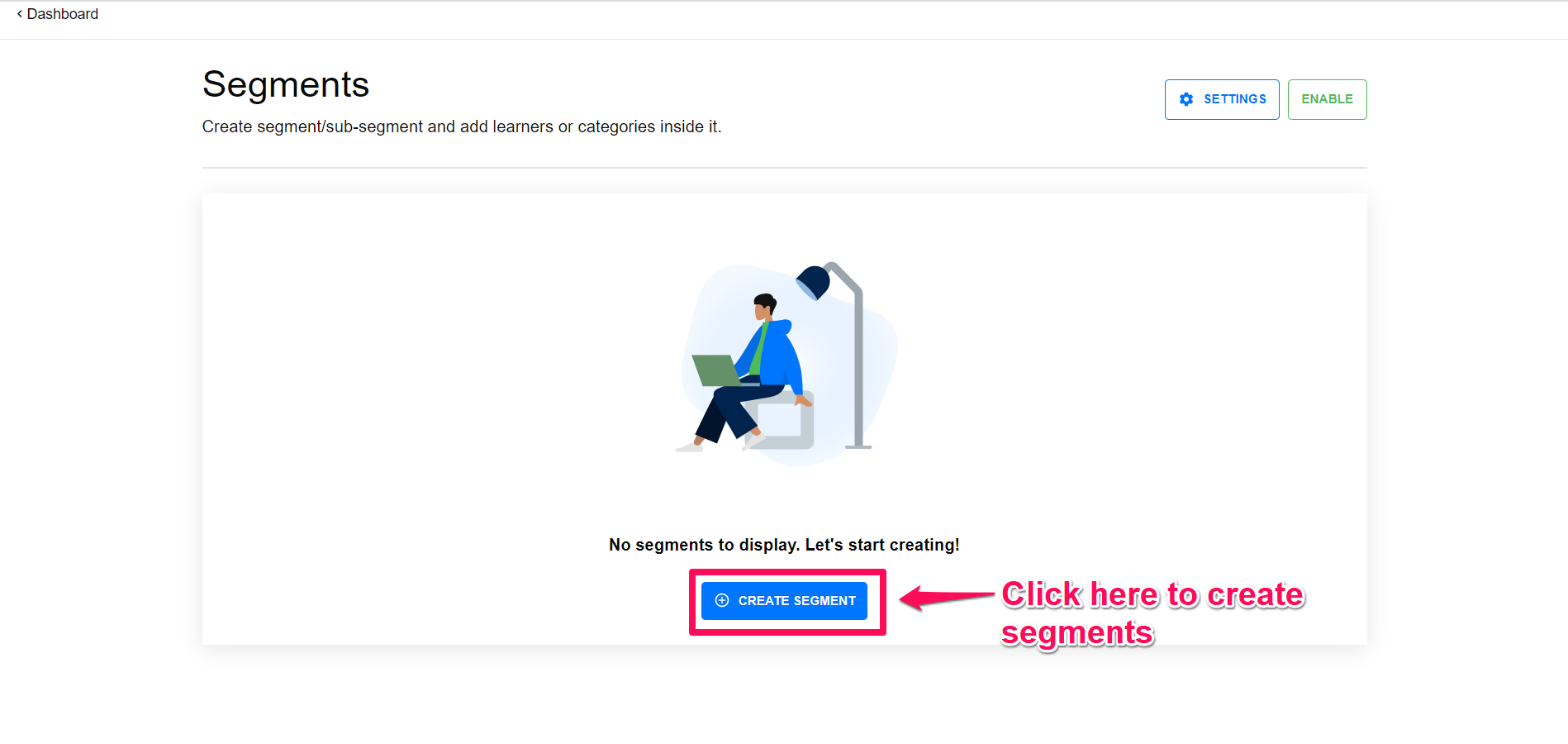 Give the segment a proper Title, SEO description, and long description. Now Click create to create a segment.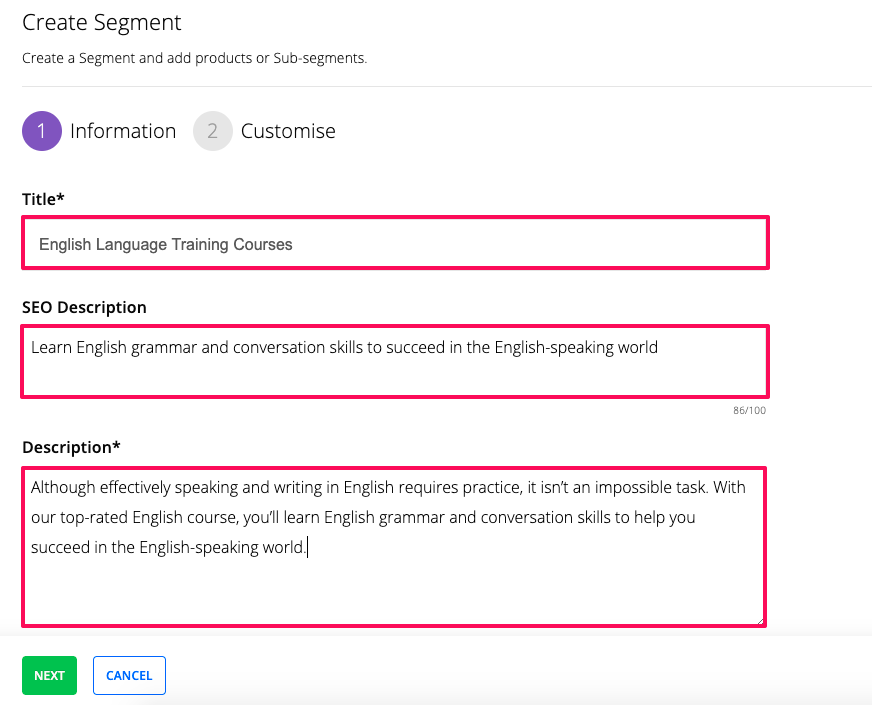 You can enter a custom URL in the URL box. Alternatively, if you leave it blank, the system will pick your segment title as the URL text.

Click on Next. and you have the option to upload a cover image and segment image. Click on save changes to update the changes.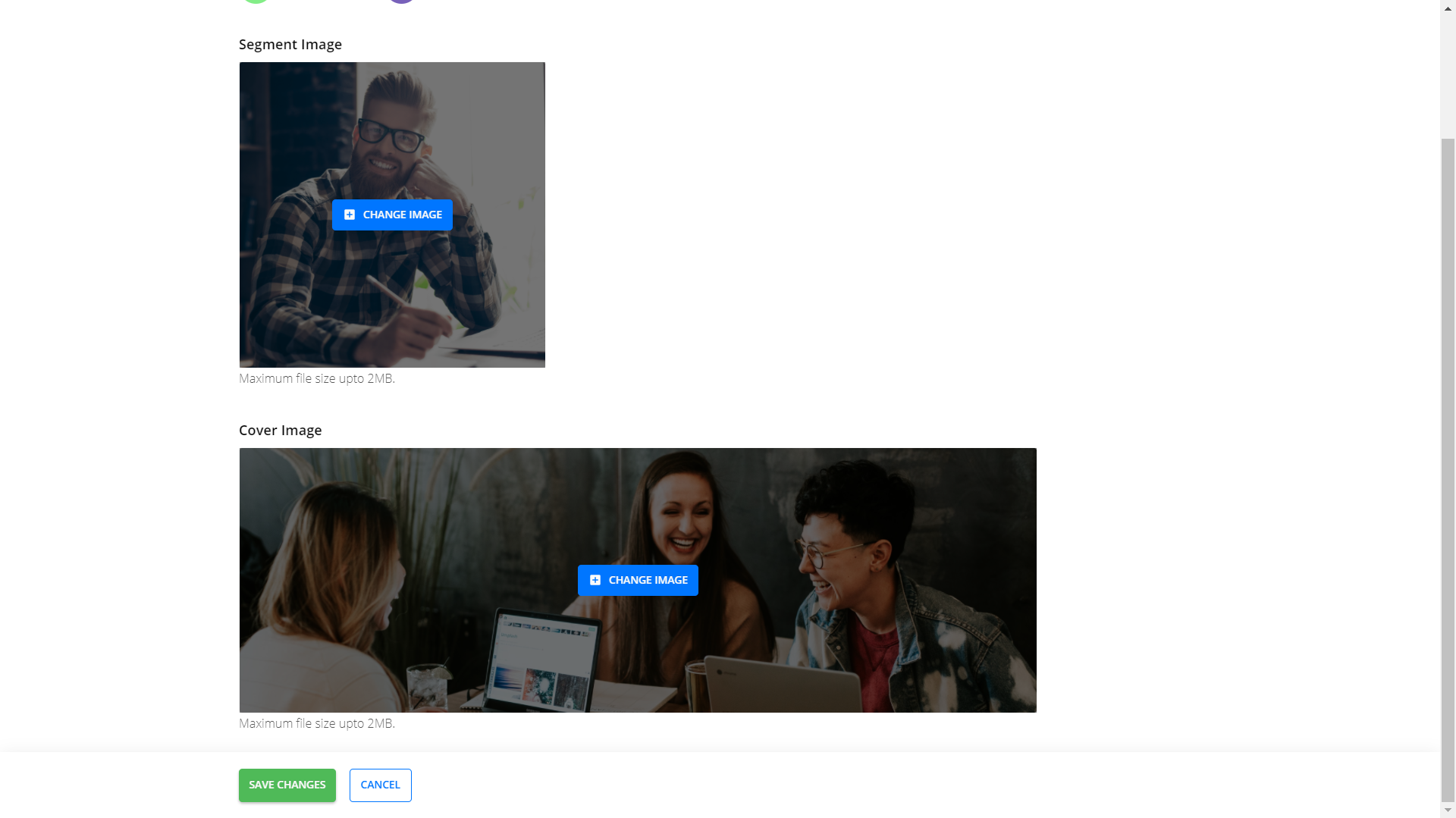 To publish a segment, add at least 1 product and click on the publish button.

You can add your sub-segments, products, categories tags, or newsfeed to your segments. Do check out these support articles:

Now go back to the segments and click on the enable button. Congratulations. Your Segments is now live.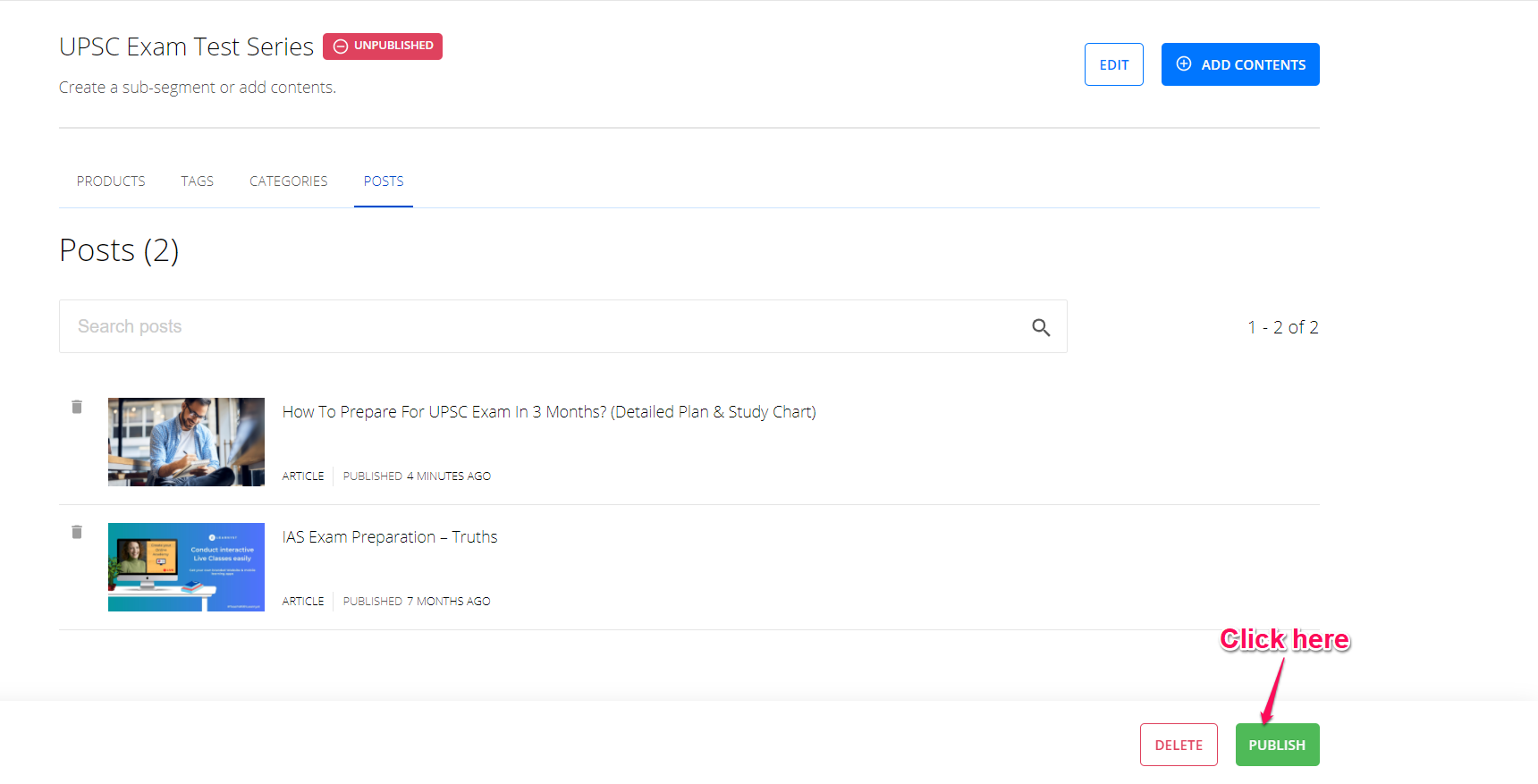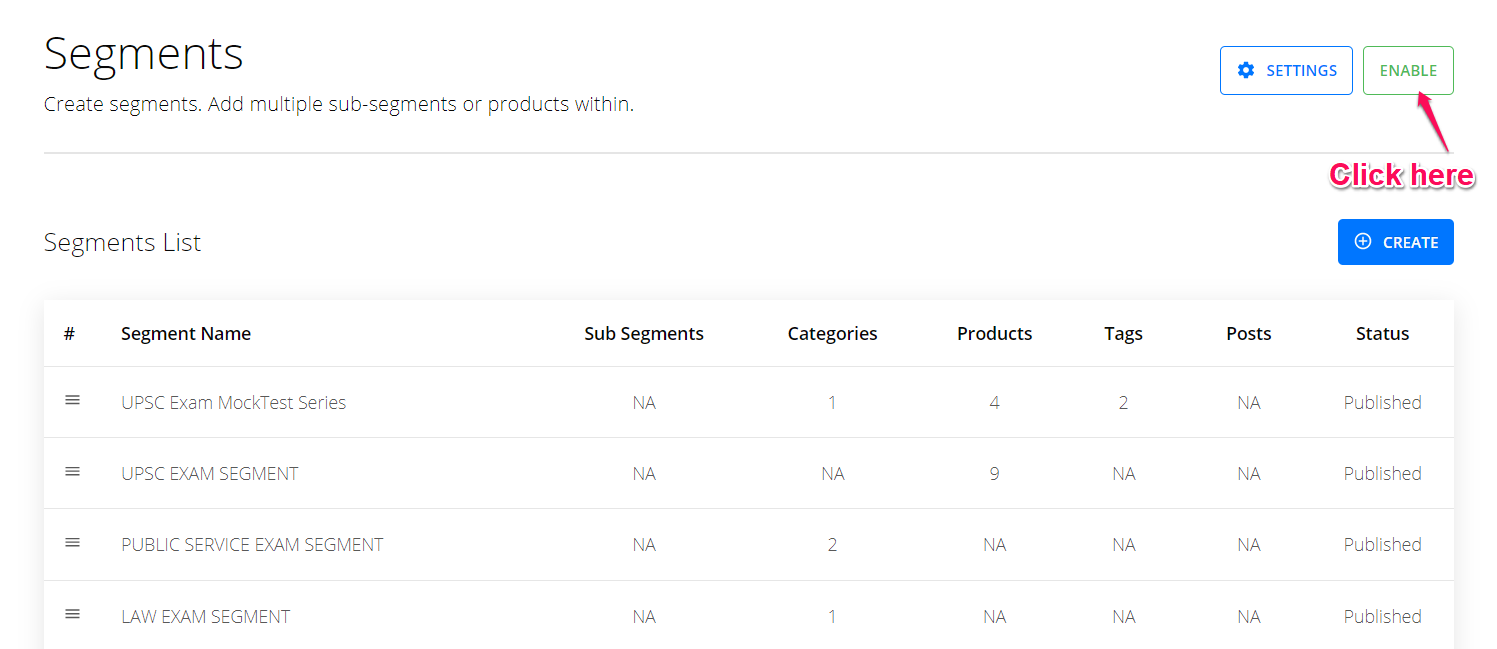 Conclusion
Students will be able to see the segments in your academy when they login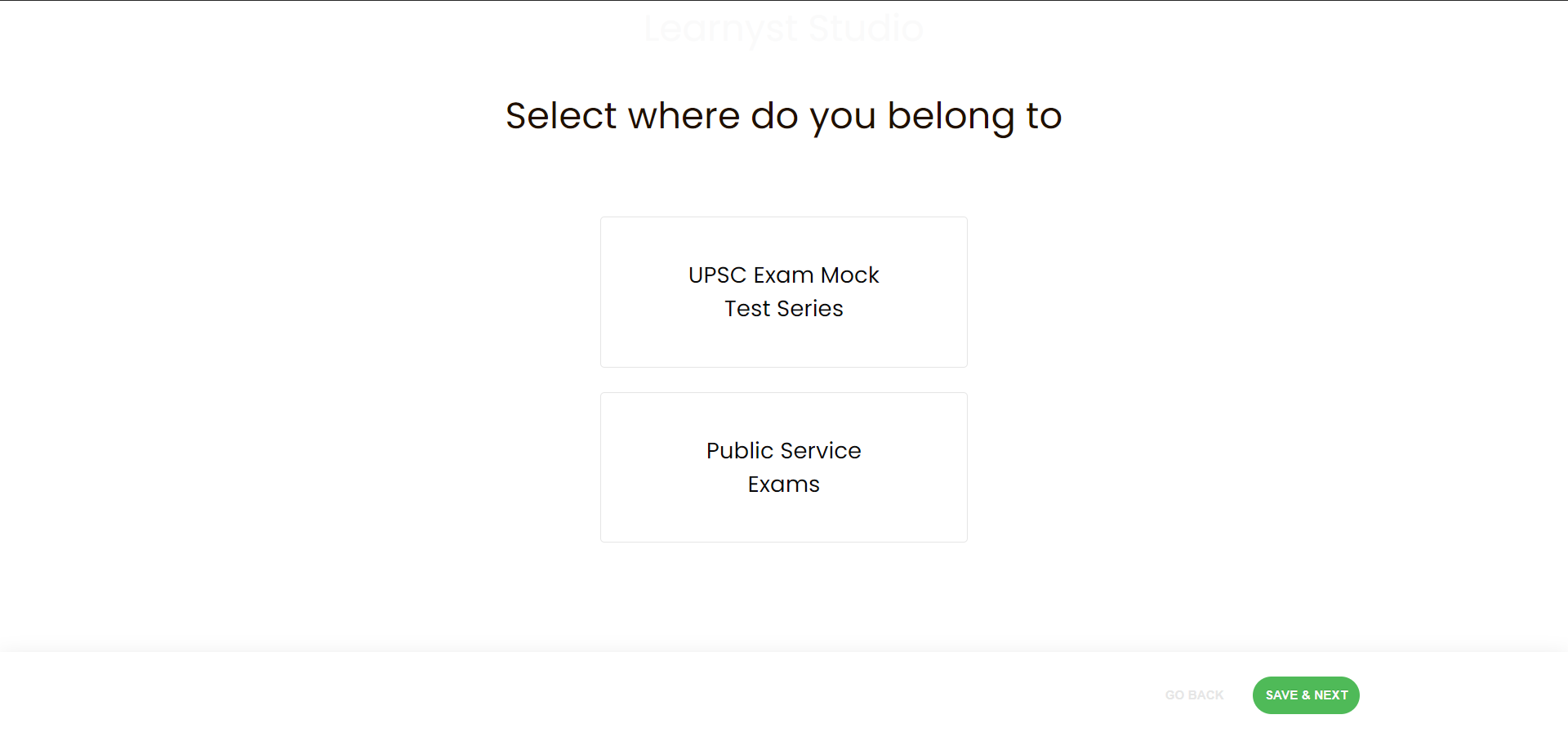 This is how the public service exams segment view will look like: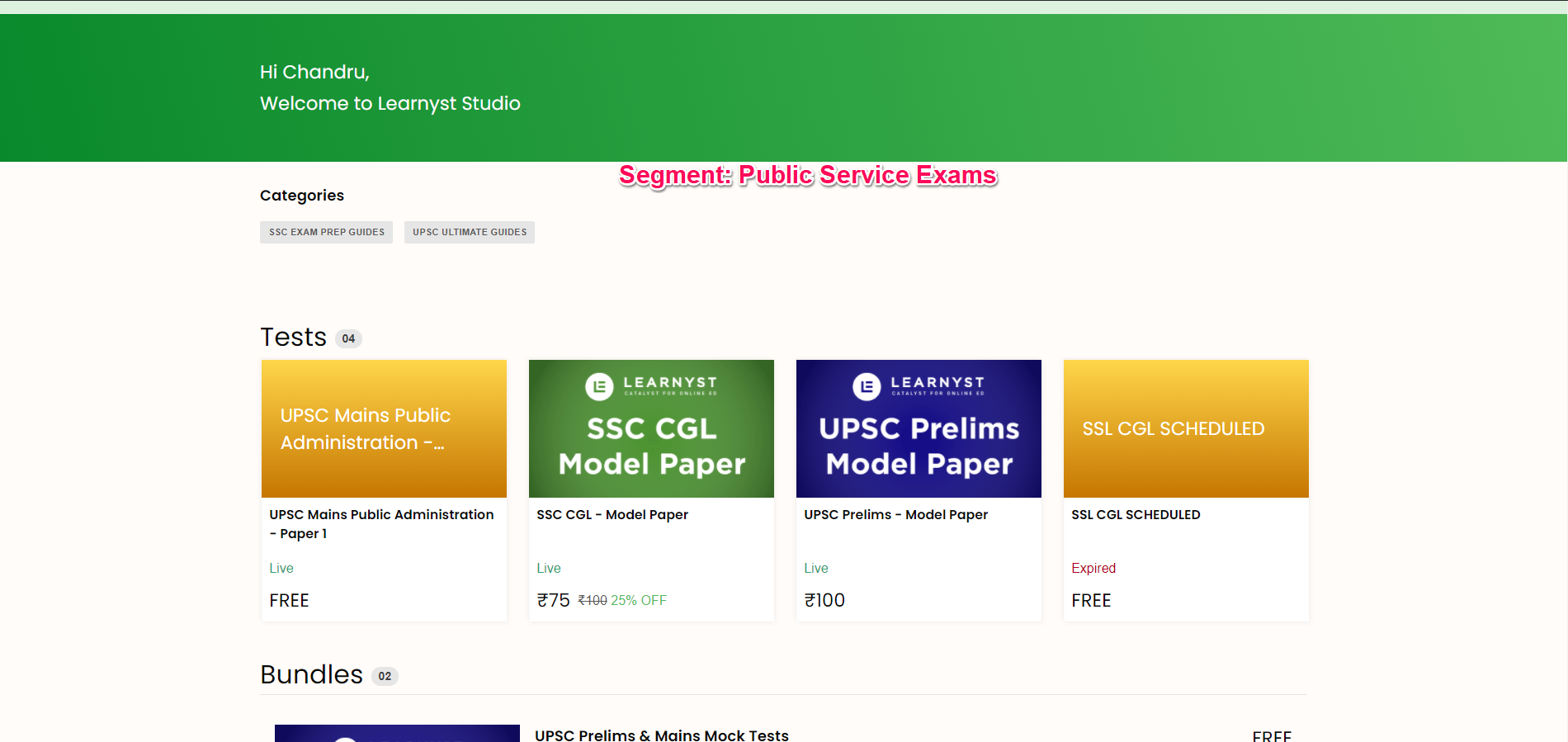 Did this answer your question? Thanks for the feedback There was a problem submitting your feedback. Please try again later.Yes No No results found