In this support article, let us see how to add a sub-segment and organize your content. Learn how to create a segment if you haven't done it already.
How To Create Sub-segments
(Watch the video from 03:10s to 04:03s or read the entire steps below)
First, click on the unpublished segment and click on add sub-segment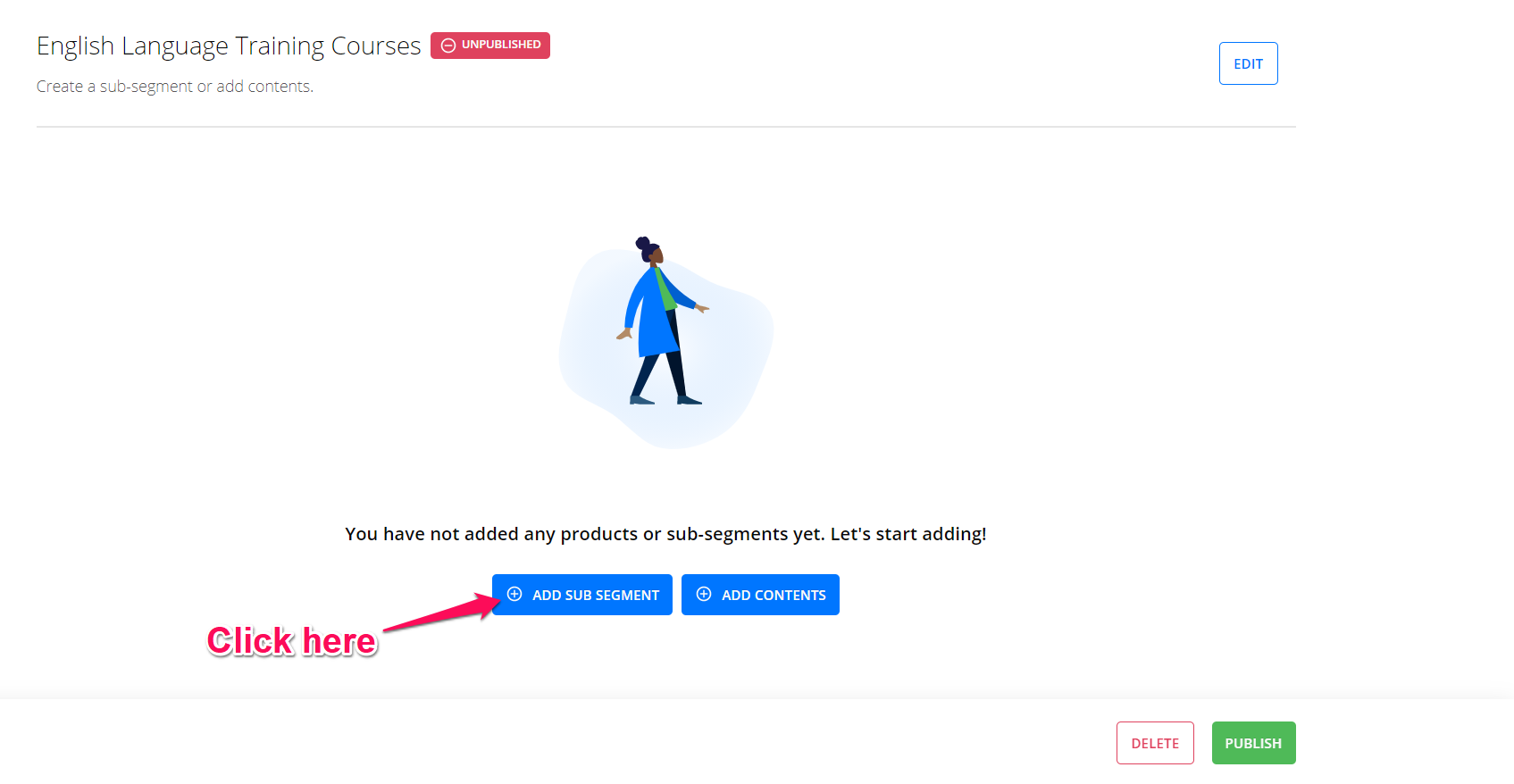 For e.g: I can create multiple sub-segments based on various English language training courses like IELTS, TOEFL, CAE, CPE.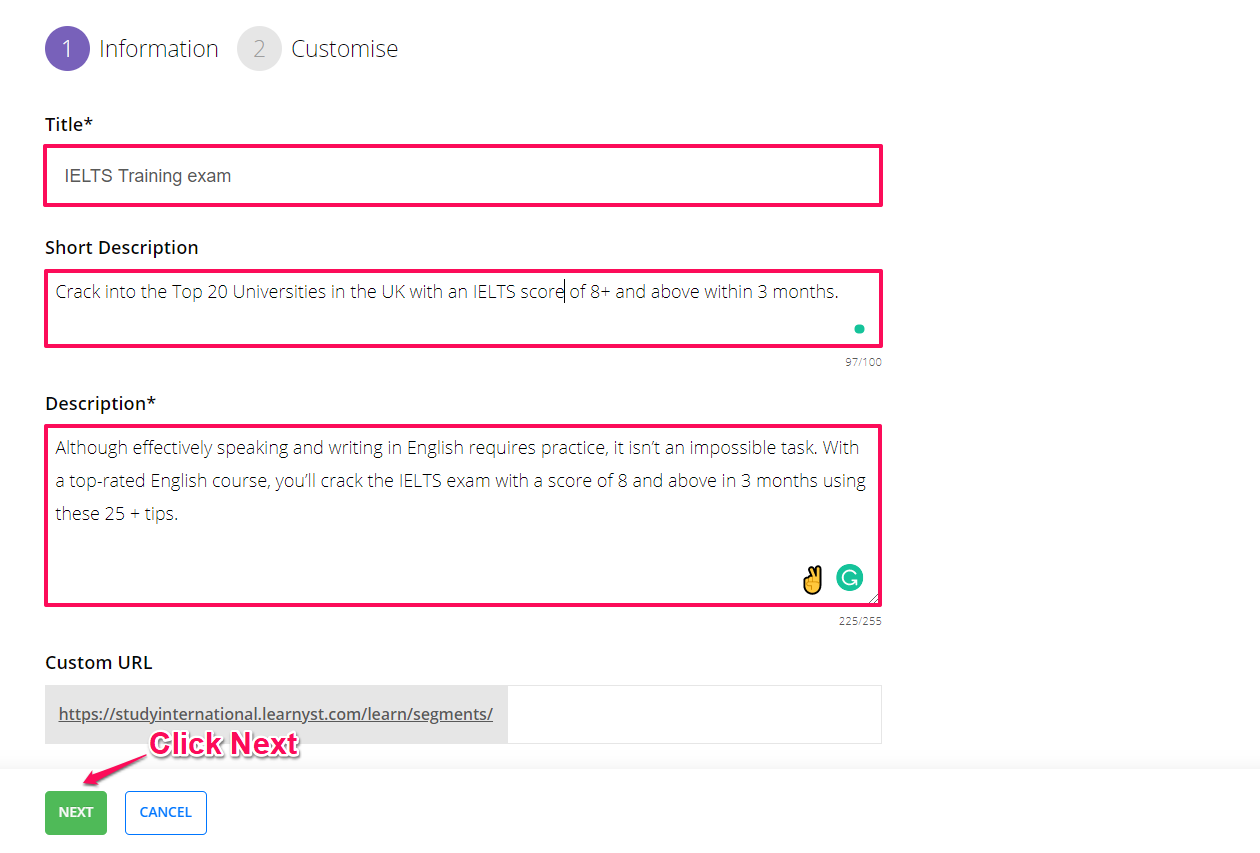 Add images in your subsegments and click on the create segment button to create the new sub-segment.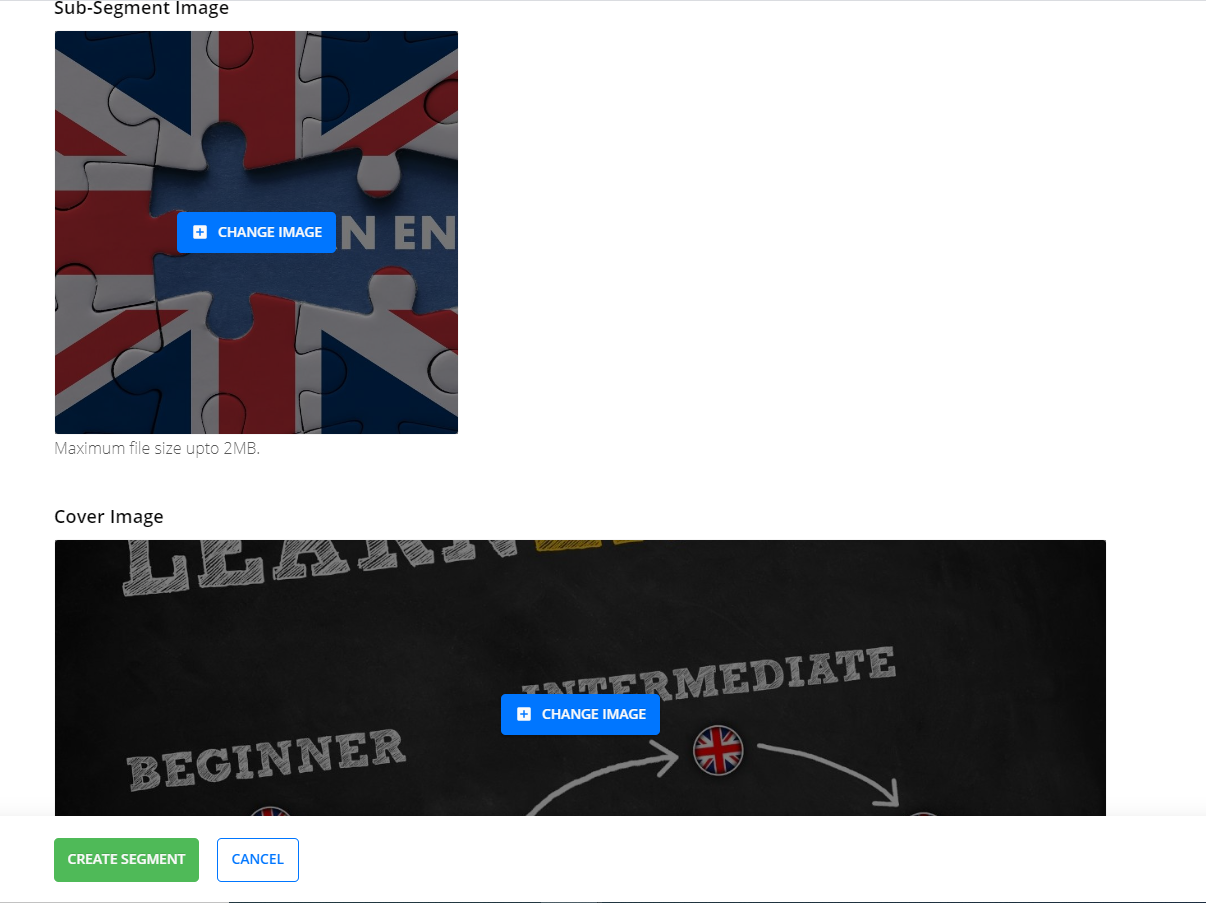 You can now add more sub-segments or contents within your sub-segments.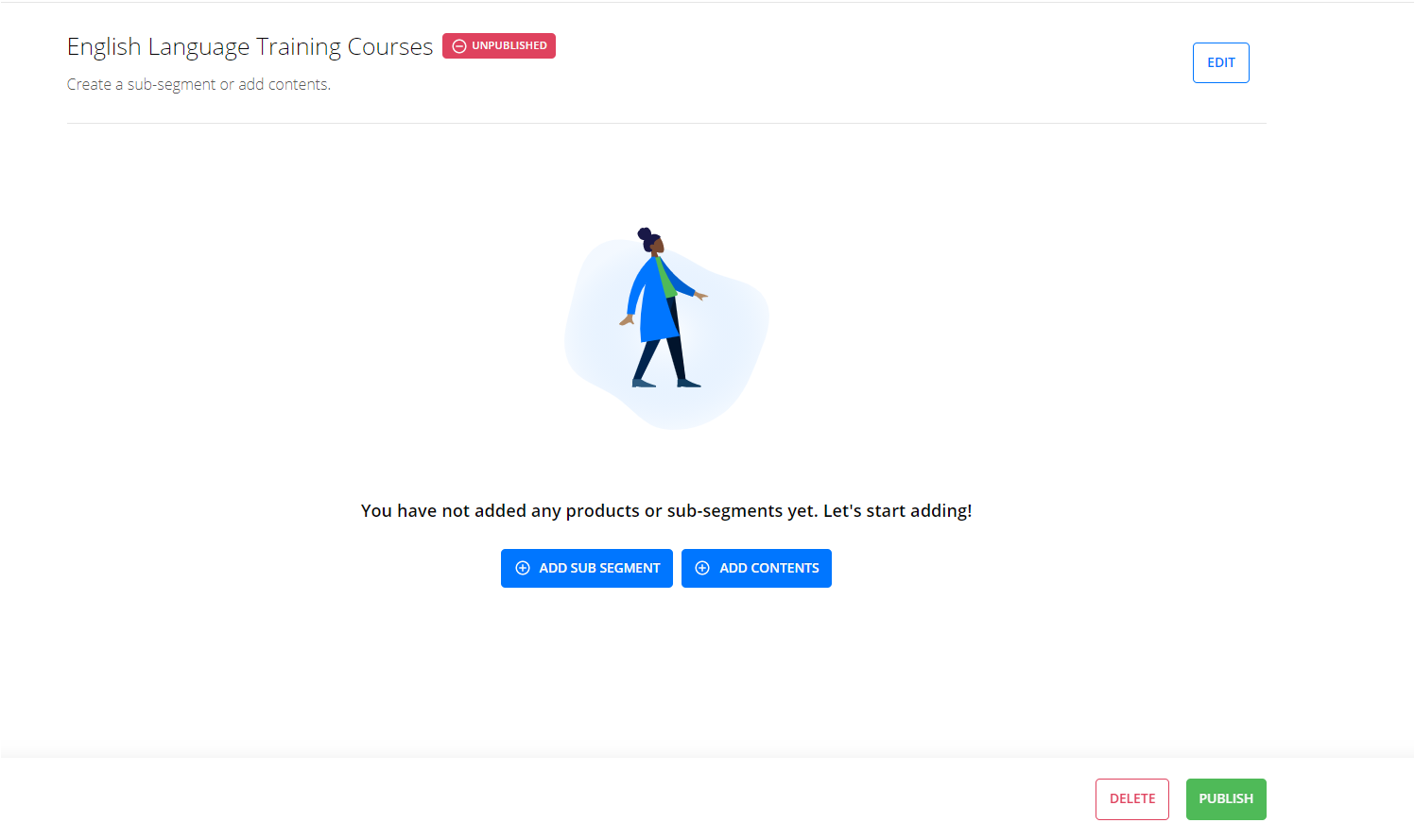 To publish the sub-segment, click on the publish button to make it LIVE.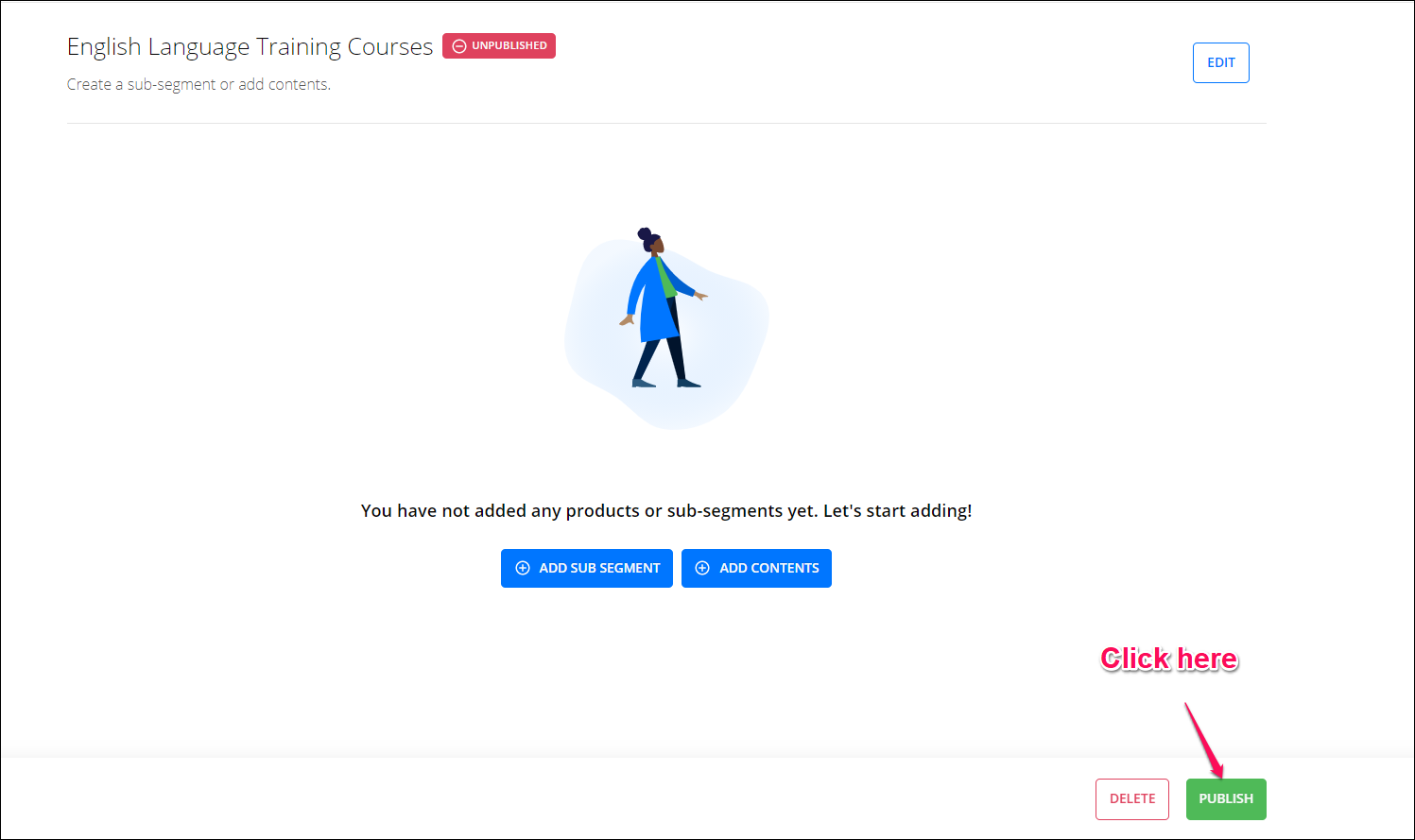 Now go back to the segments and click on the enable button.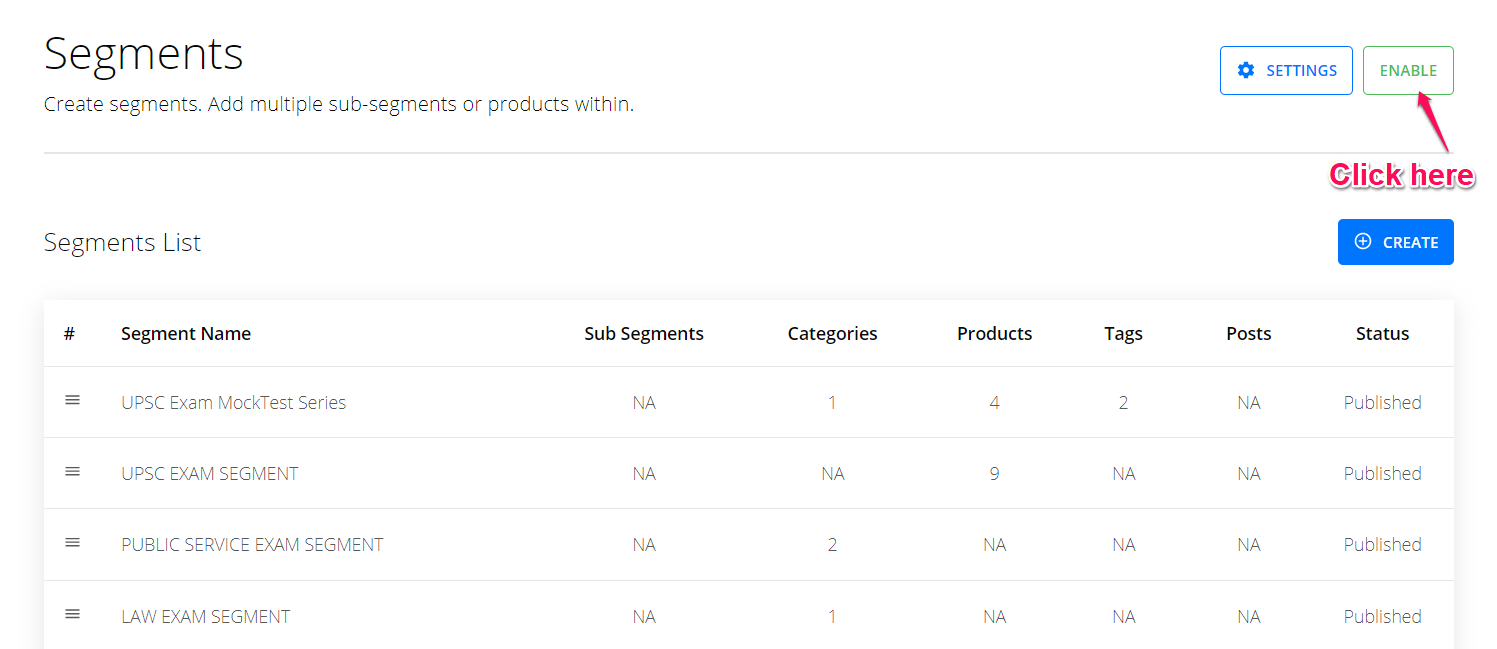 Conclusion
Note: You need at least 1 product in your segment or sub-segment to publish it.