How To Create Subjective/Essay Question
Login to Learnyst as admin and go to Courses > Tests Tab > [Create New Test or Open and Existing Test] > Test Builder and add section to your test.
To add Essay question to your quiz. Click on Essay button or drag and drop to add to the section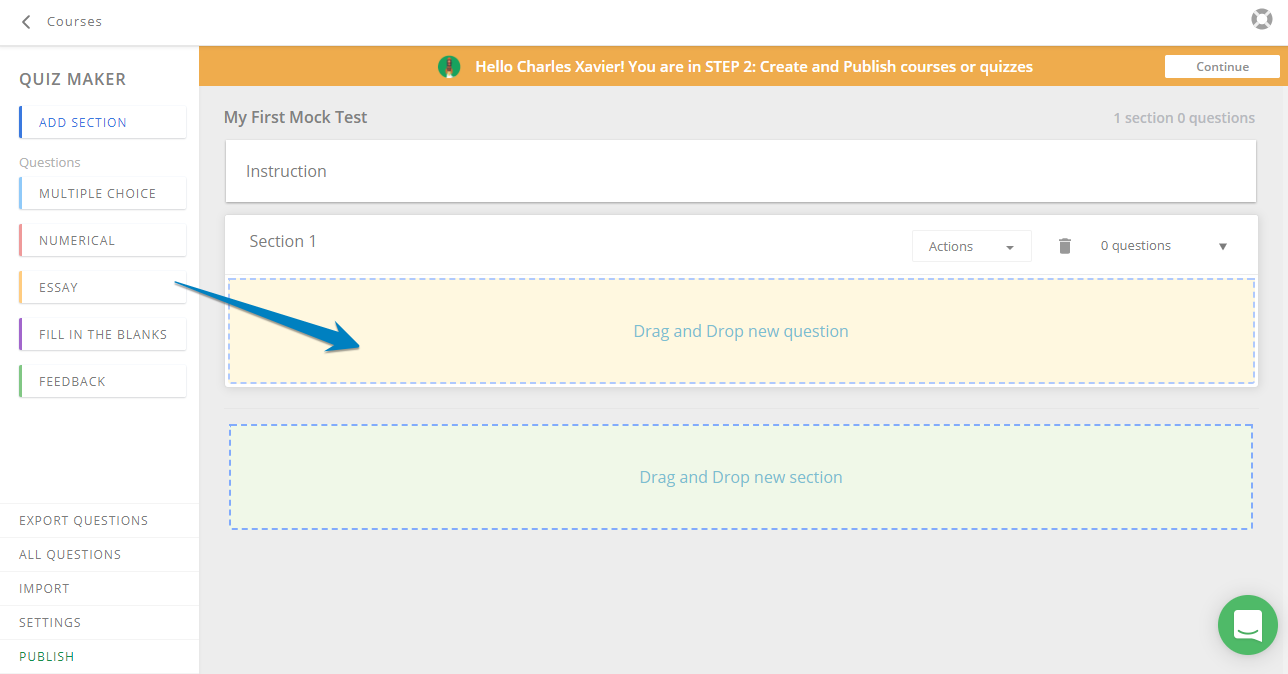 In question builder you can add your subjective question and enter all the evaluation criteria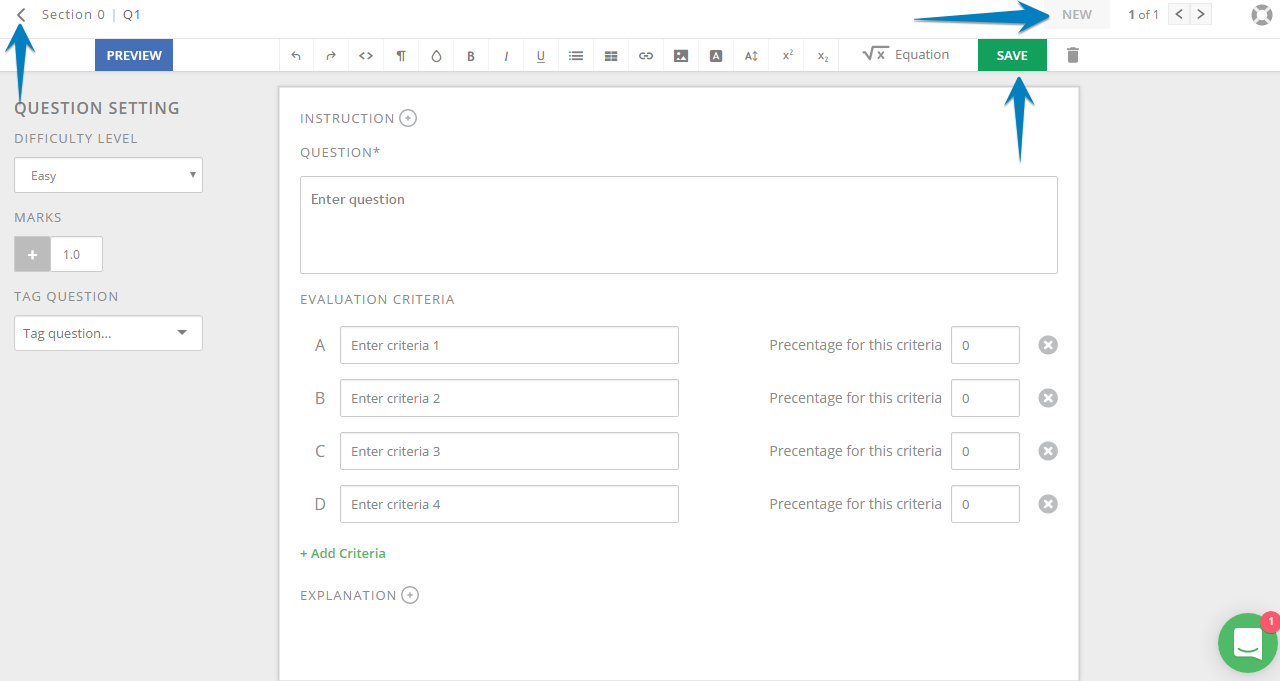 To know how to add question specific instructions, click here

Once defining all the evaluation criteria you can save and go back to test builder to publish the test
Note: These evaluation criteria will not be available to your learners who are taking the test. The evaluation criteria and assigned percentage marks will help evaluating the answer.
Did this answer your question? Thanks for the feedback There was a problem submitting your feedback. Please try again later.Yes No No results found