Tables can't be imported directly. Please insert an image of your table which can be found here.
Note:
Currently subscription feature works only on web.
Subscription feature for android and iOS app is in beta. So, if you have a web+ mobile app enabled, you may not be able to see the subscriptions.

To get subscriptions for your mobile apps, please contact our sales team.
Subscription feature in segment is also in beta.
You can now sell your courses using a subscription model.
Students can now make recurring payments on a monthly, quarterly, half-yearly, or yearly basis.
In this article, let us get started with creating your subscription on Learnyst.
Step 1: Create A Subscription Plan
Go to products and select the subscription option

Click on the Create plan button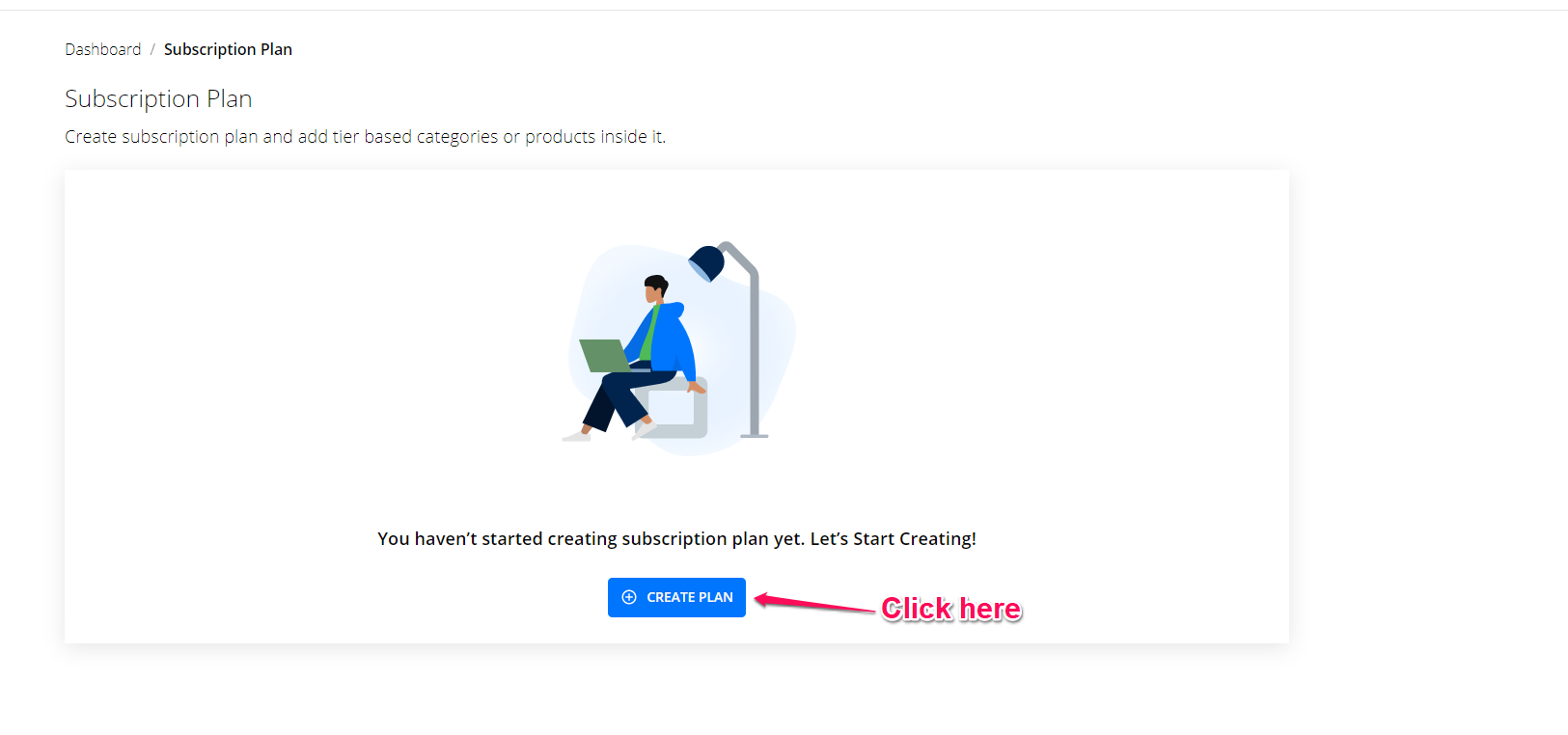 Now, create a plan title, price, SEO description and click save and next

Upload an image and click on the save and finish button

This creates the subscription plan

---

Step 2: Add Products To The Subscription Plan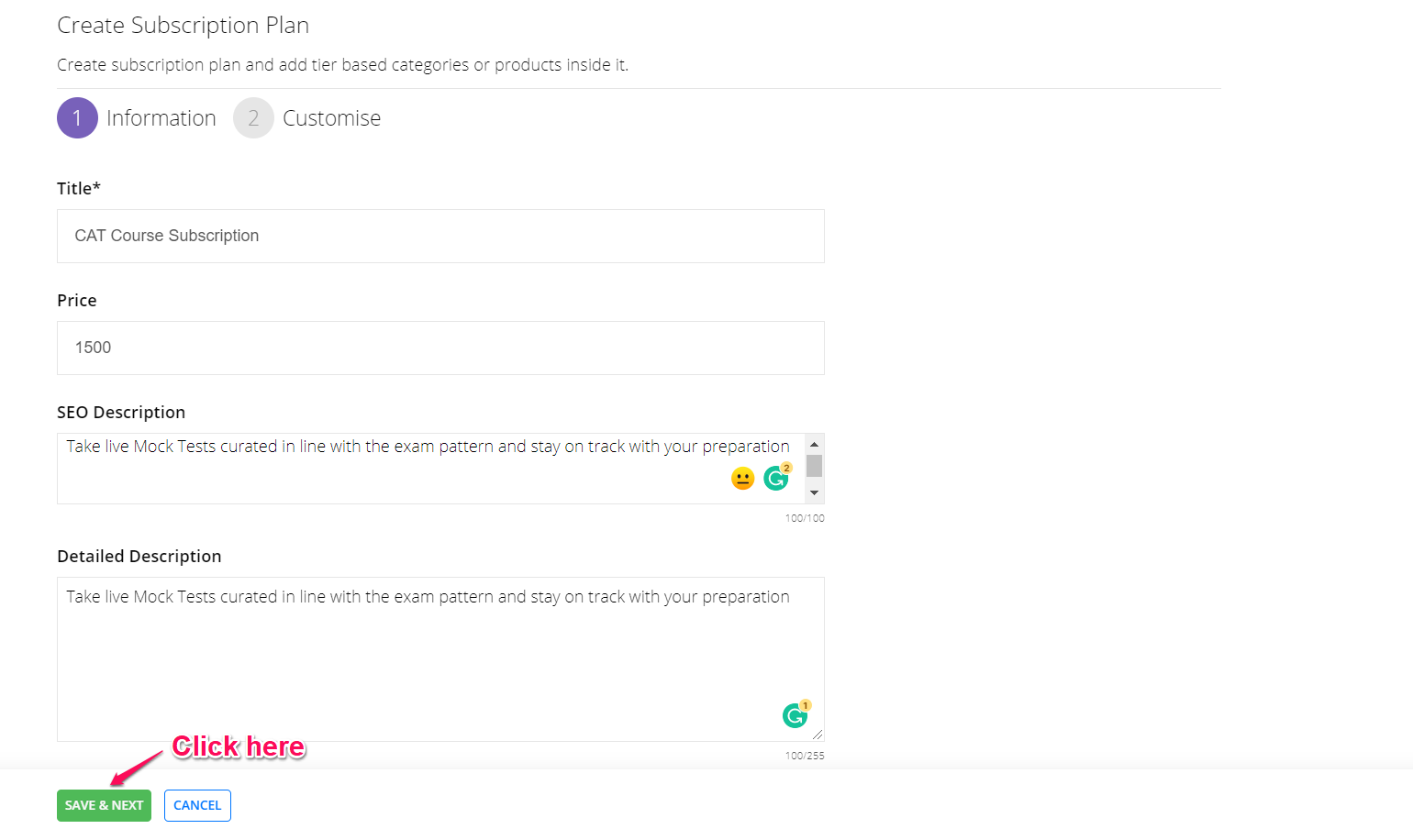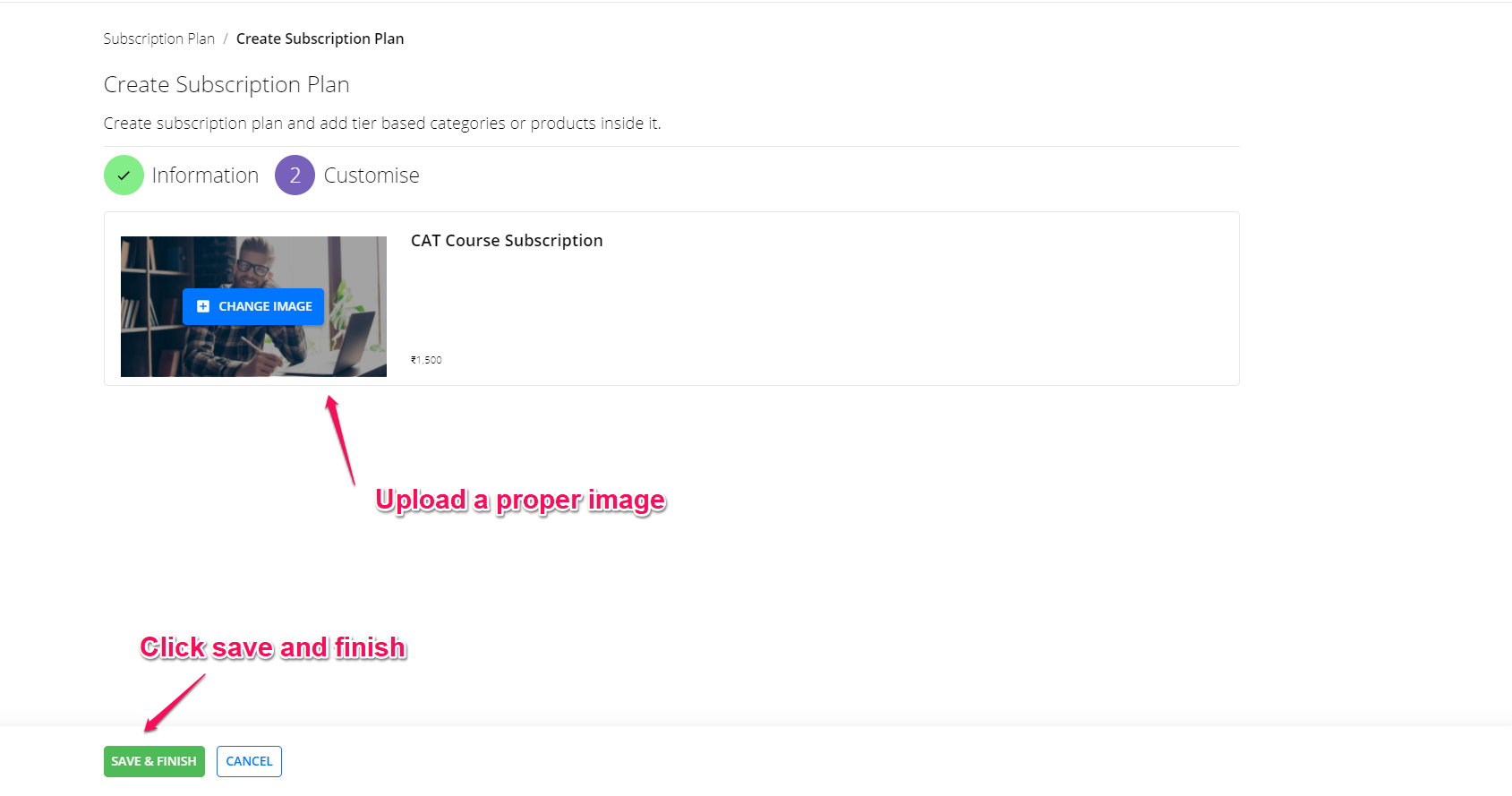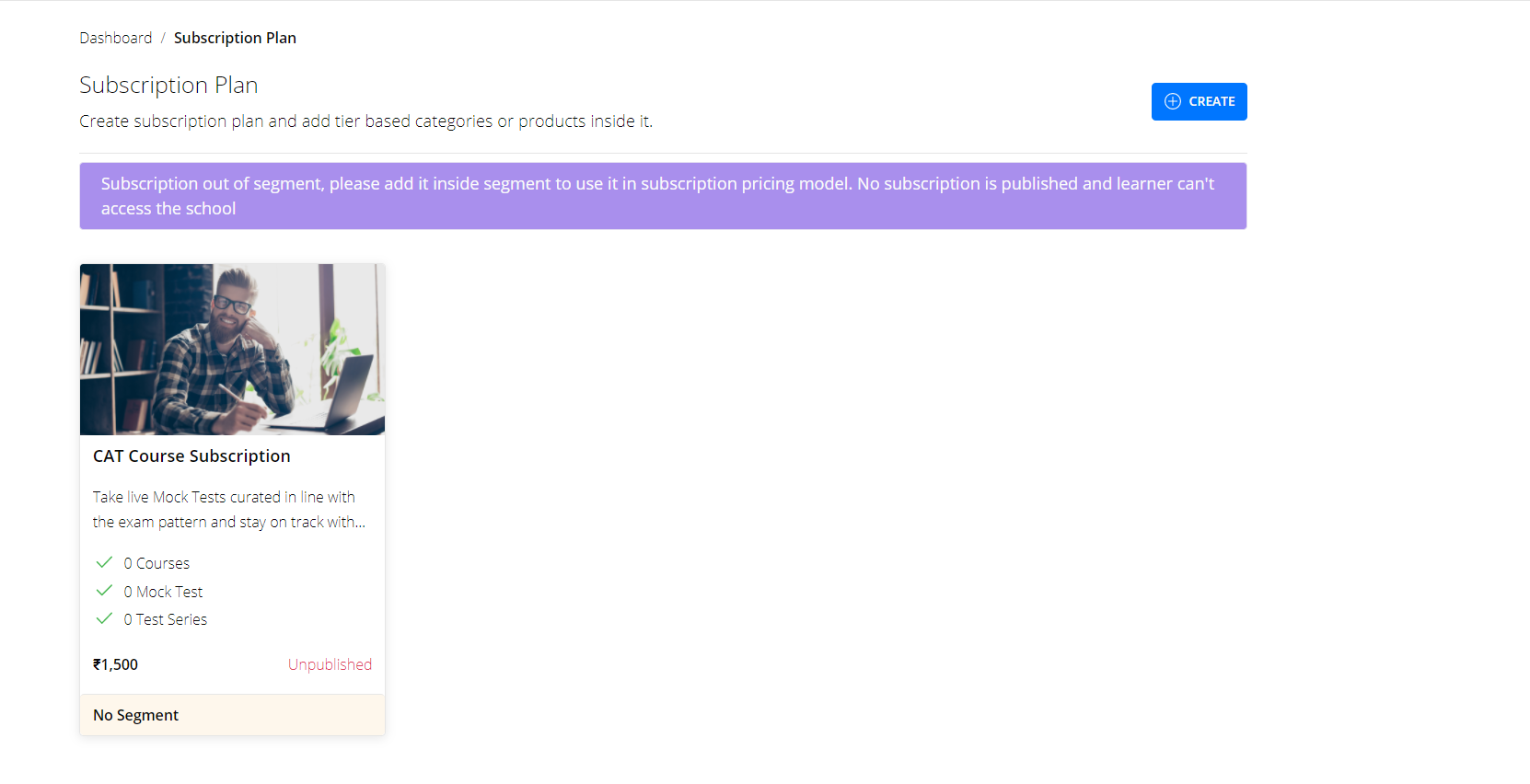 Click on the subscription plan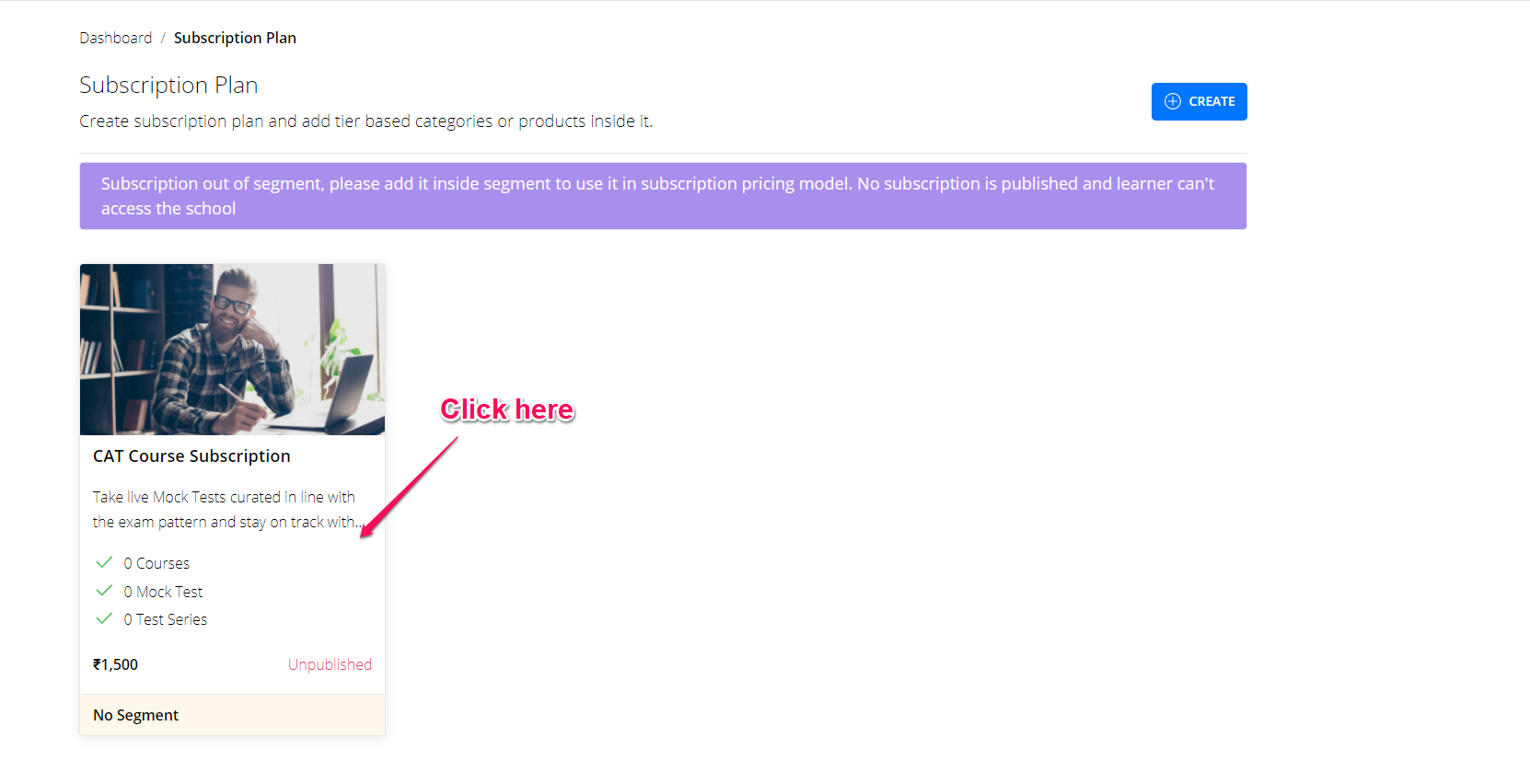 Click on the Add products button to add products to your subscription

You can create multiple tiers within your subscription. For example, you can create a main subscription CAT All Plans. Then, you can create 2 sub-tiers like CAT course only tier, and CAT mock-test tier.

This way, your learners will have 3 options to buy the subsciption from you. To create subscription tiers click on Tiers on the left panel and click on add tiers button.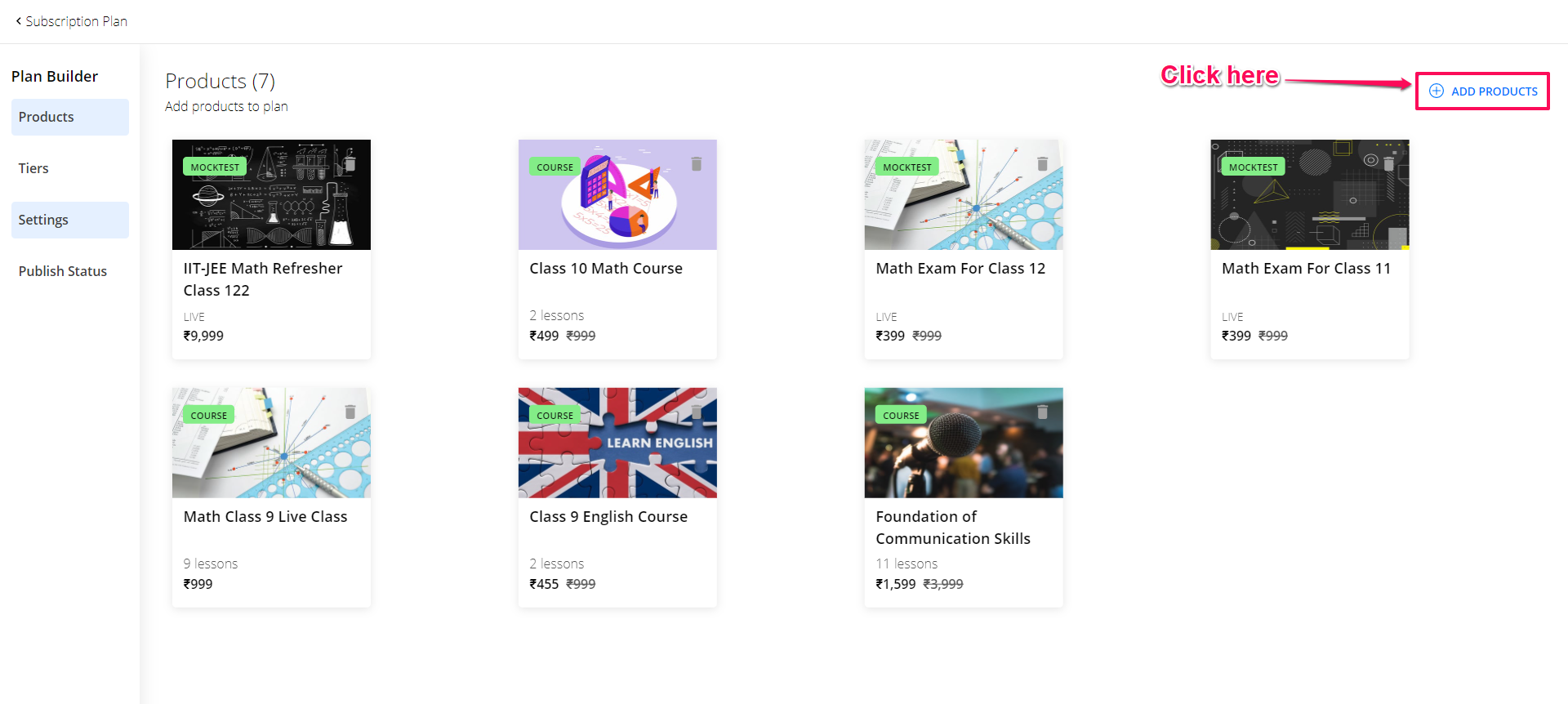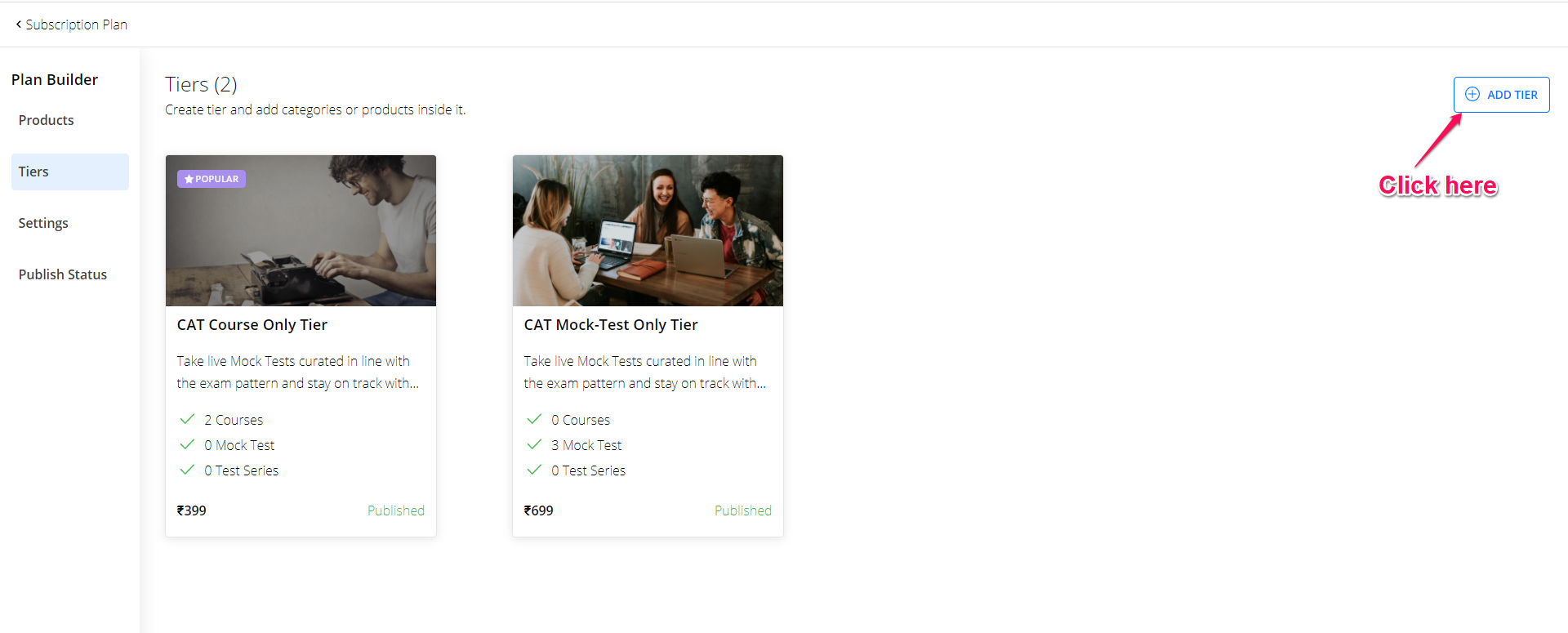 Step 3: Set the Subscription Validity And Pricing
To do that, click on the settings tab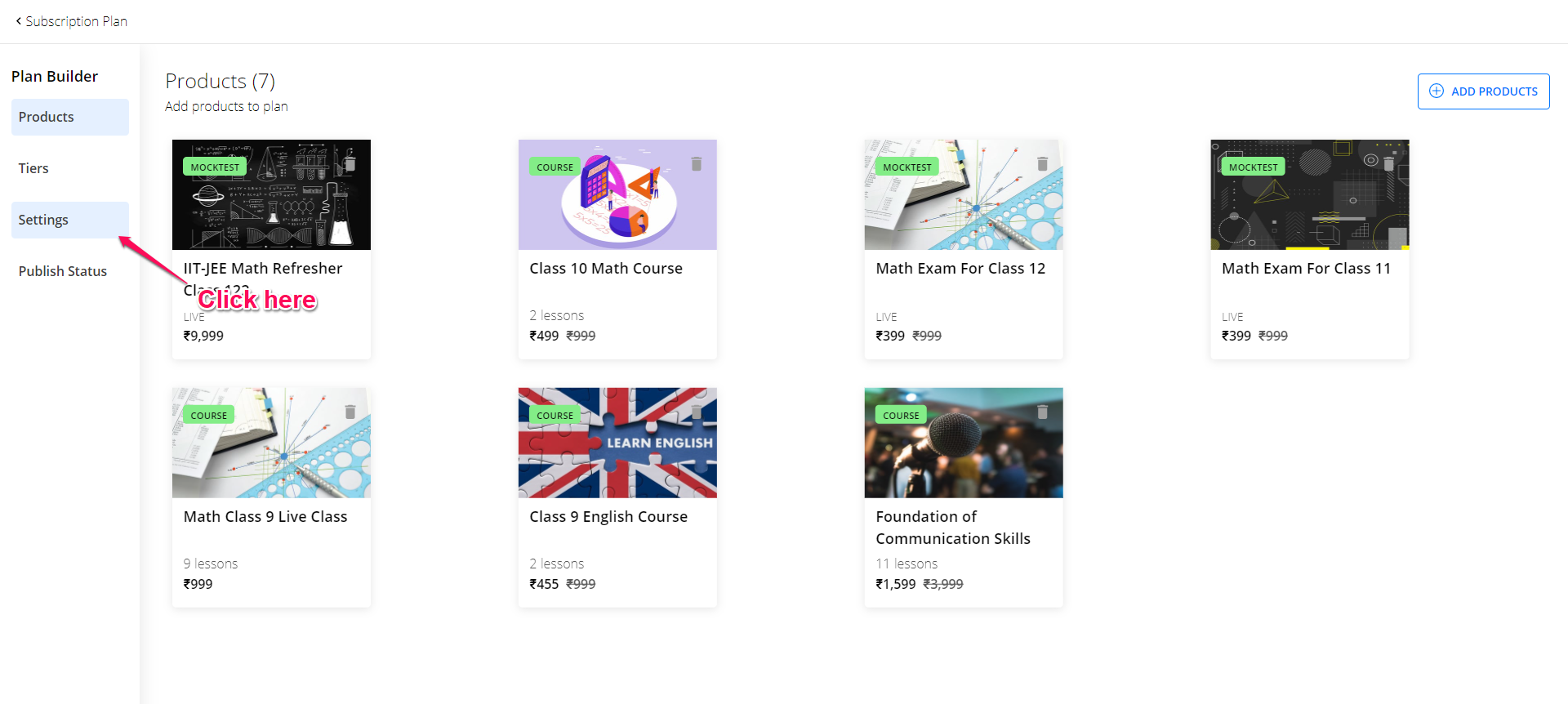 Here you can set the validity and pricing details of your subscription. To create a recurring subscription every year, set the validity to 365 days.

Alternatively, to create a recurring monthly subscription, set the validity to 30 days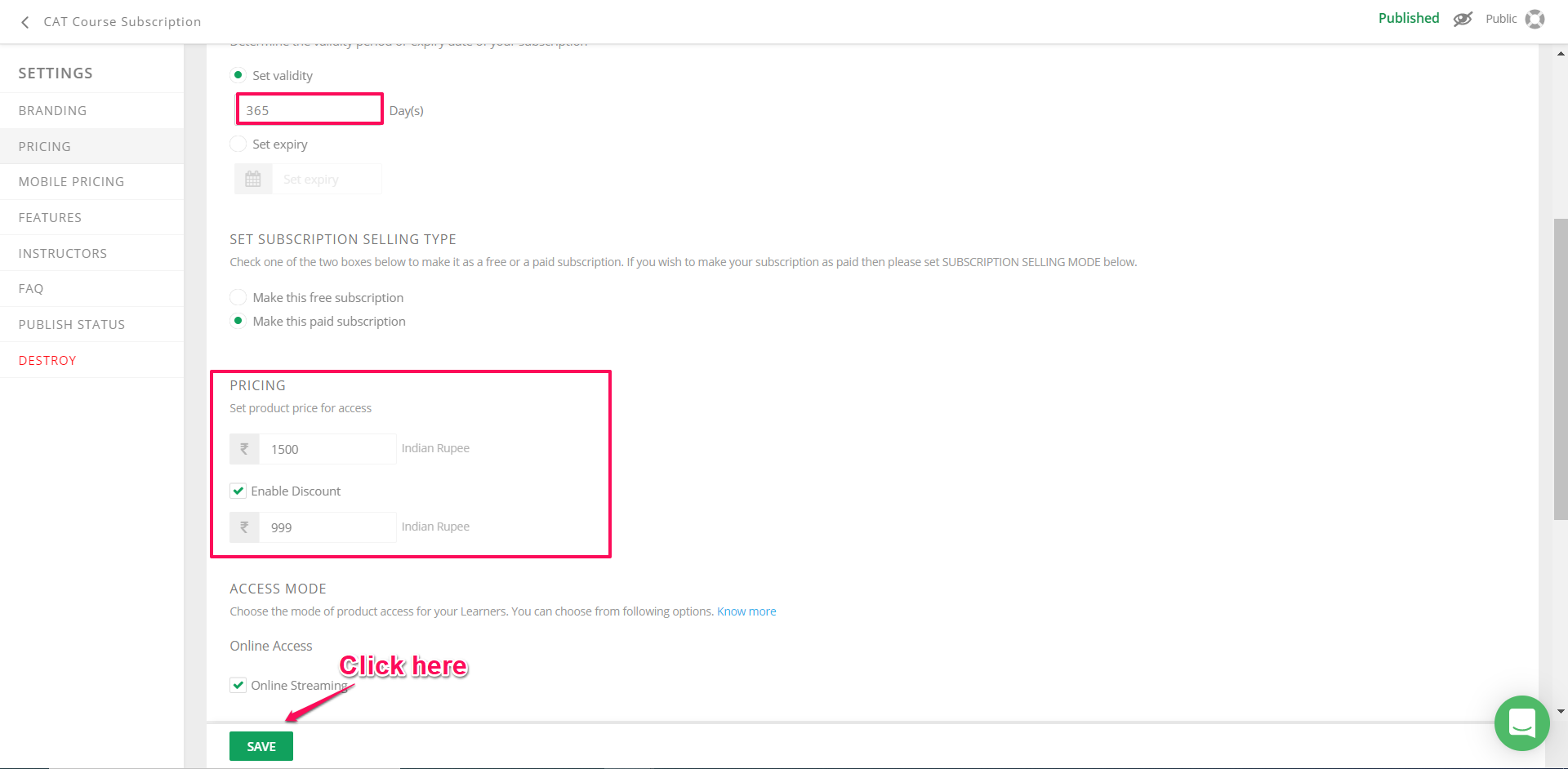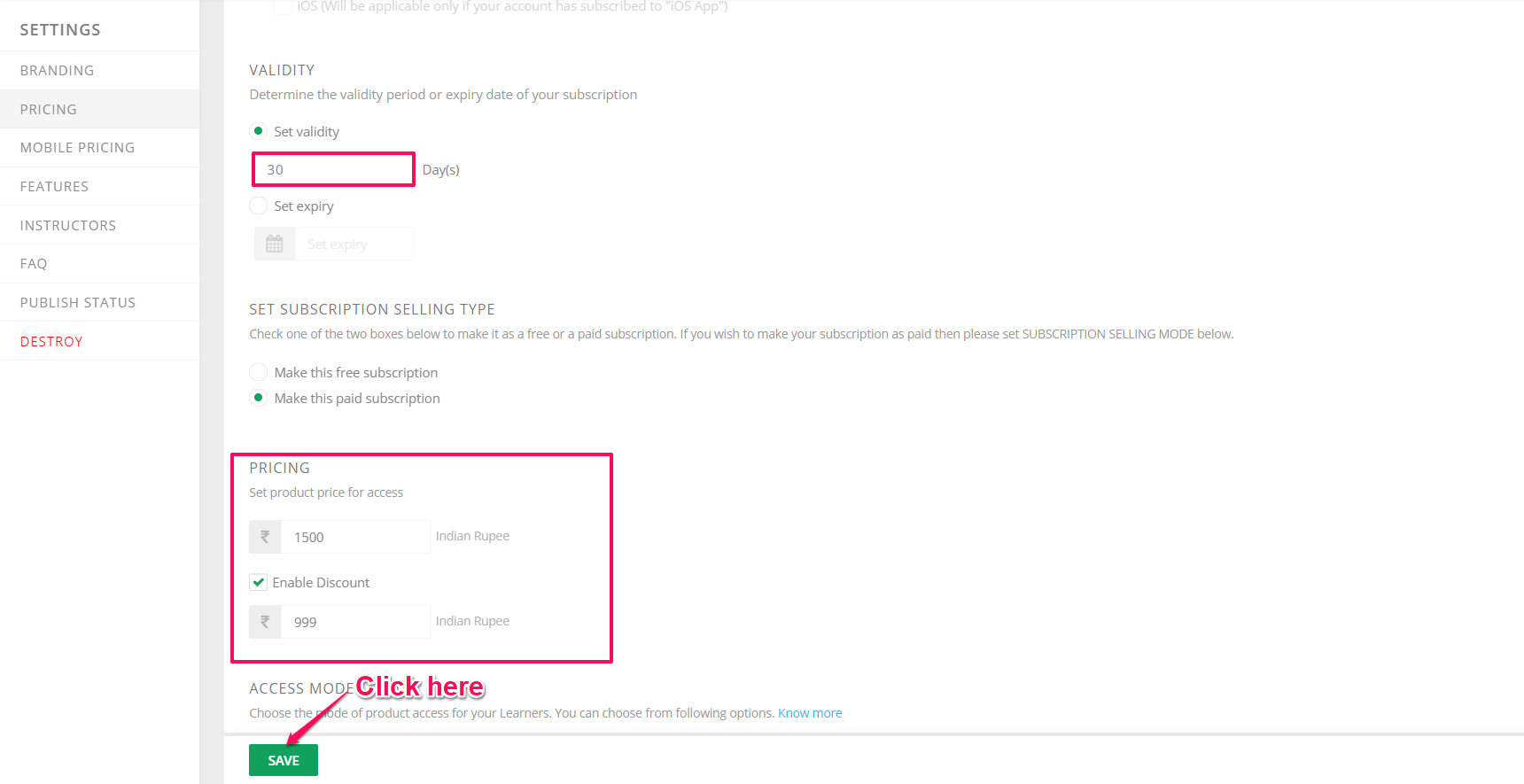 Step 4: Publish The Subscriptions
Once you have edited the details, click on the Publish Status button, select the LIVE option, and click on Next to Publish your subscription.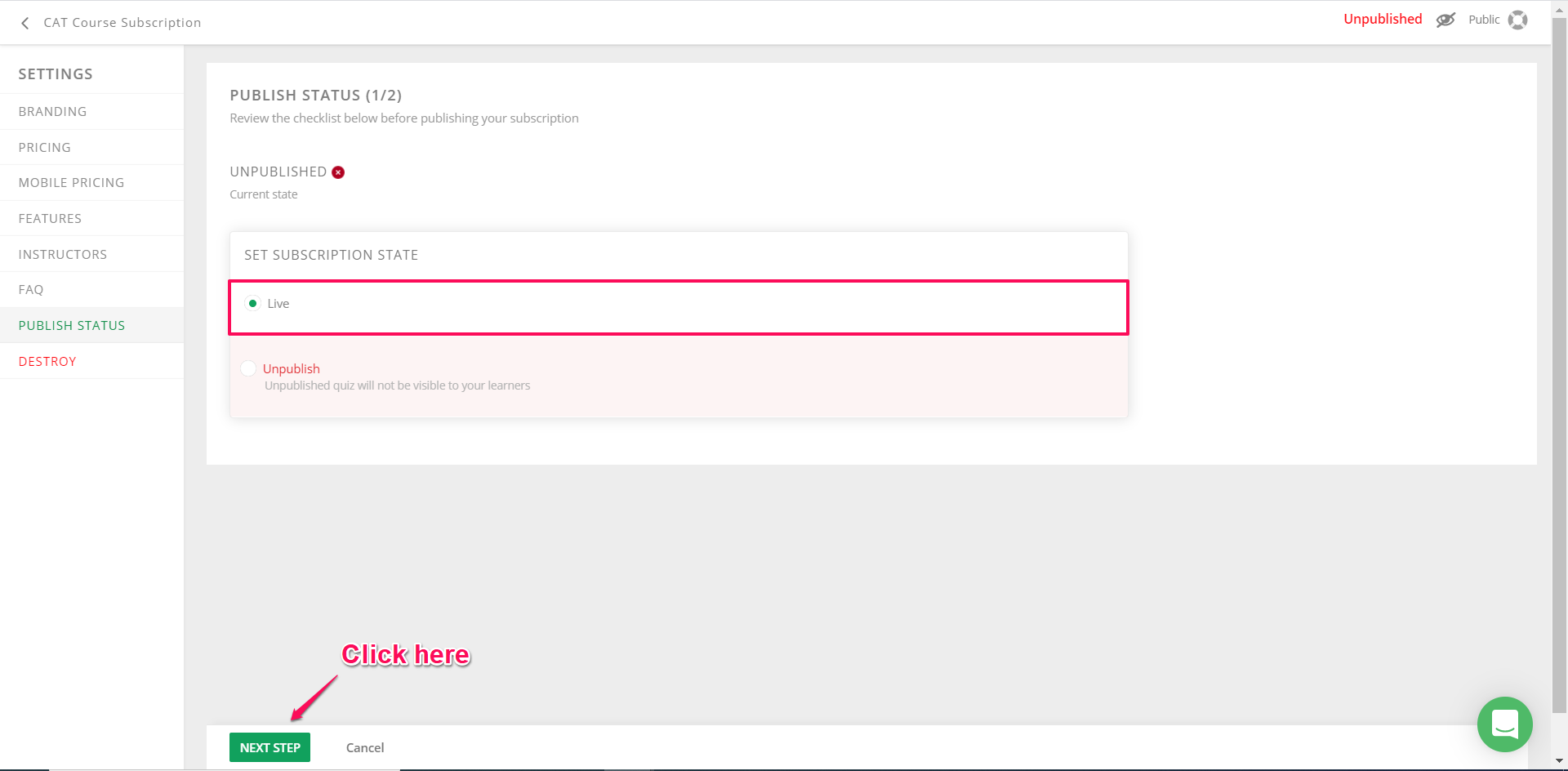 To enable subscriptions, first, go to your admin dashboard and click on the settings and select the pricing model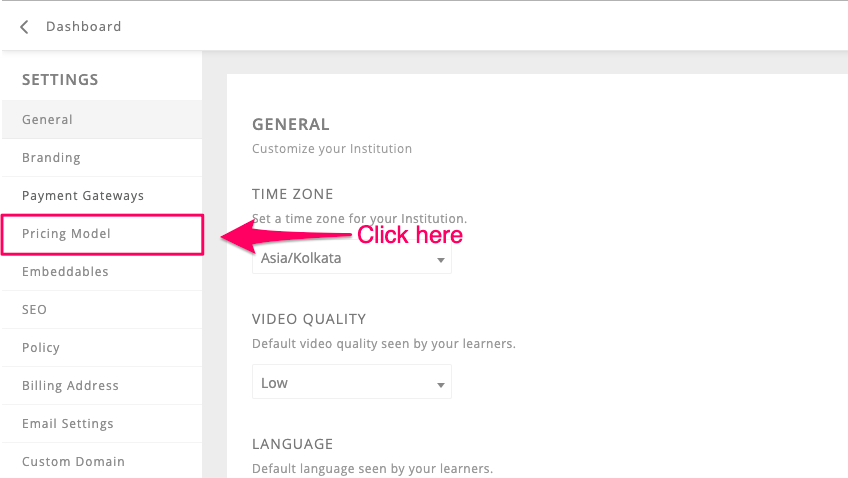 From here, you can click on the subscription plan to switch to subscriptions.

Read this implications guide to know the major changes that will happen when you switch to subscriptions.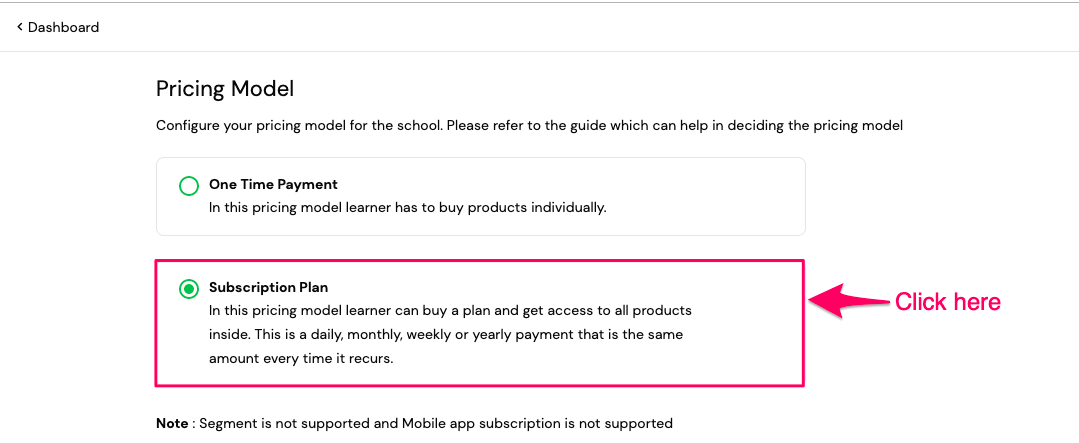 Step 5: How Students Will View Subscriptions
After publishing the subscription, let us login to the academy as a student. As you can see the price of the course will be hidden. The Student can click on a course.

Then, they can click on the Go Premium button.

On the next screen, they will find the subscription and the tiers.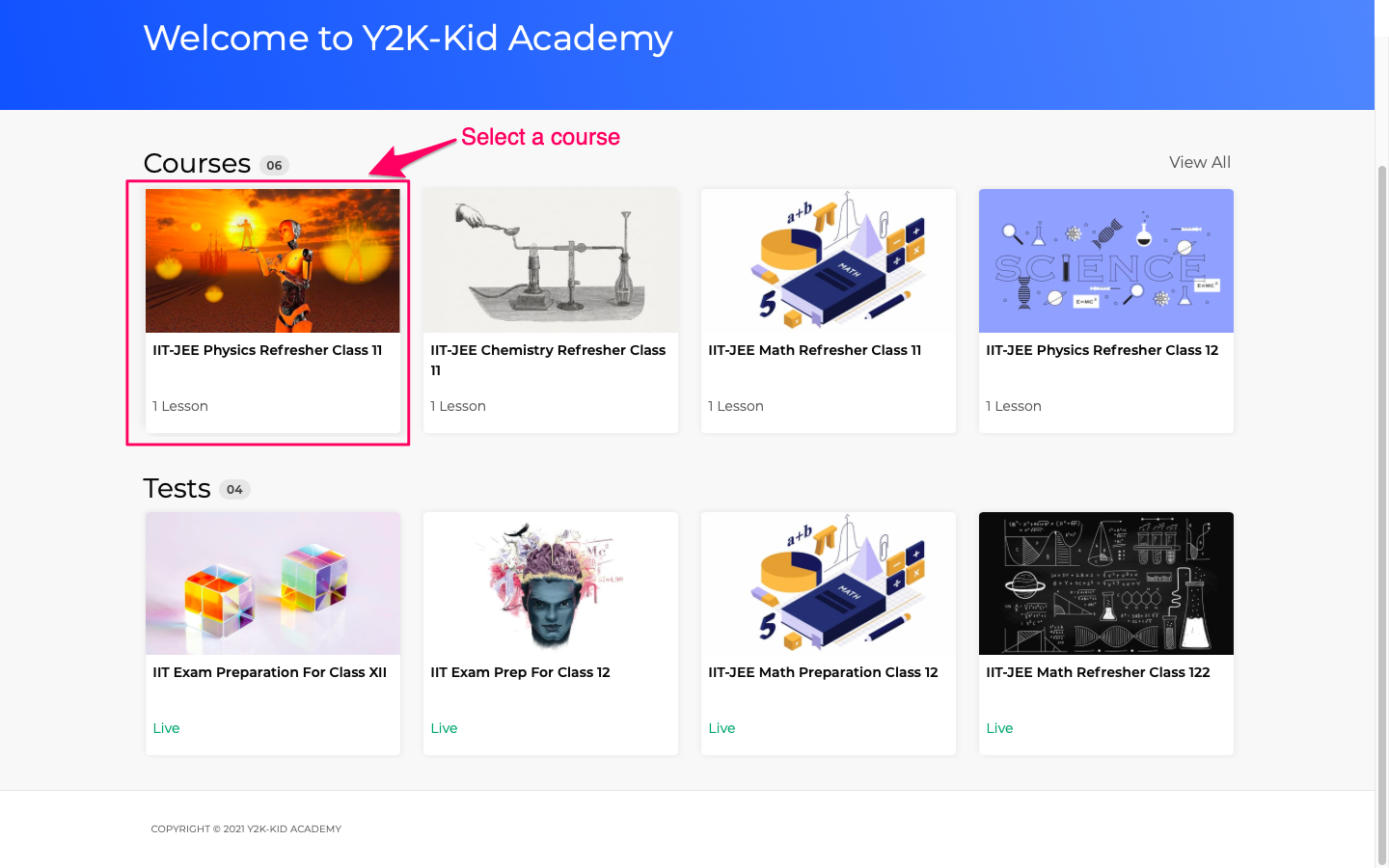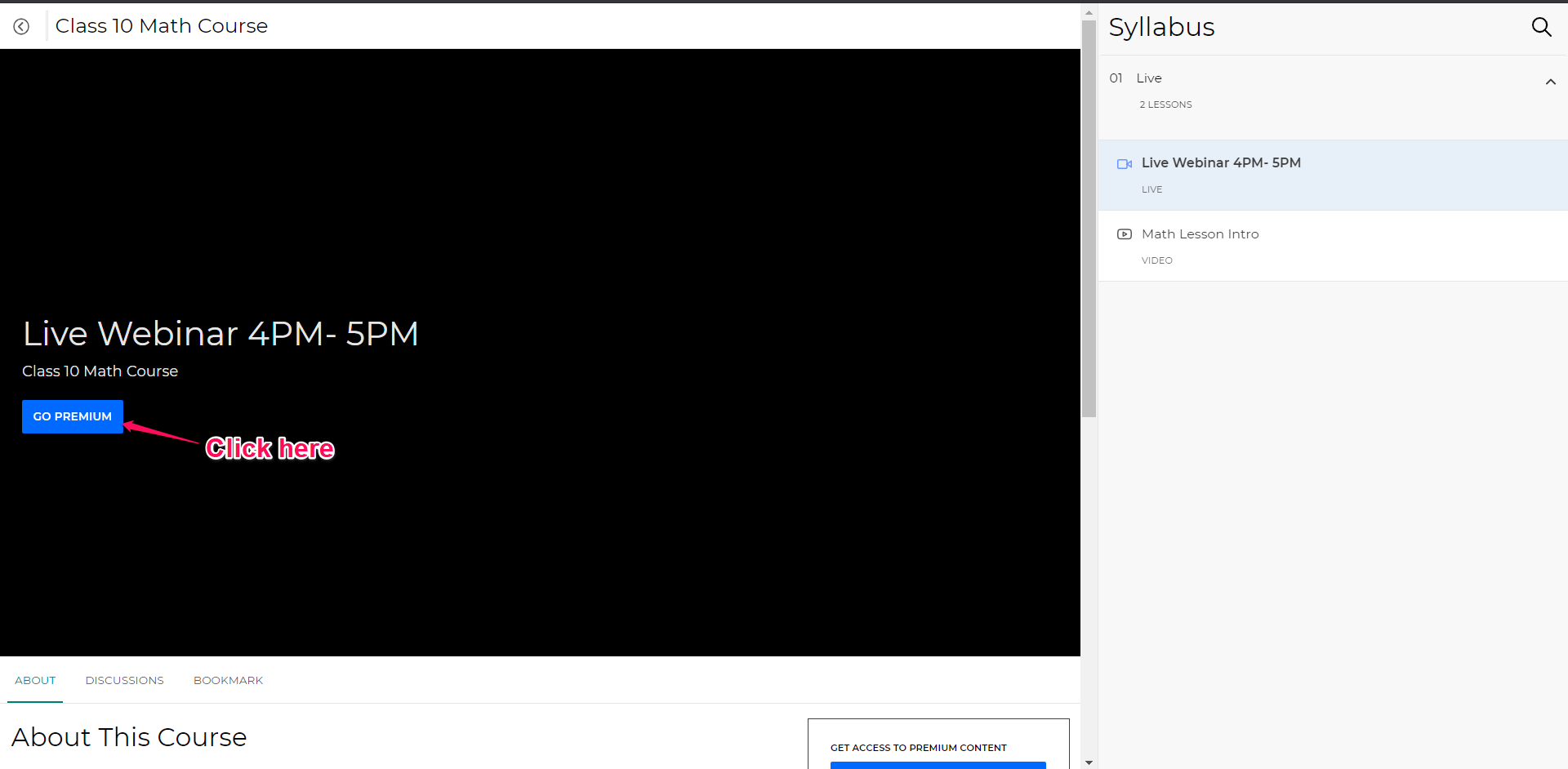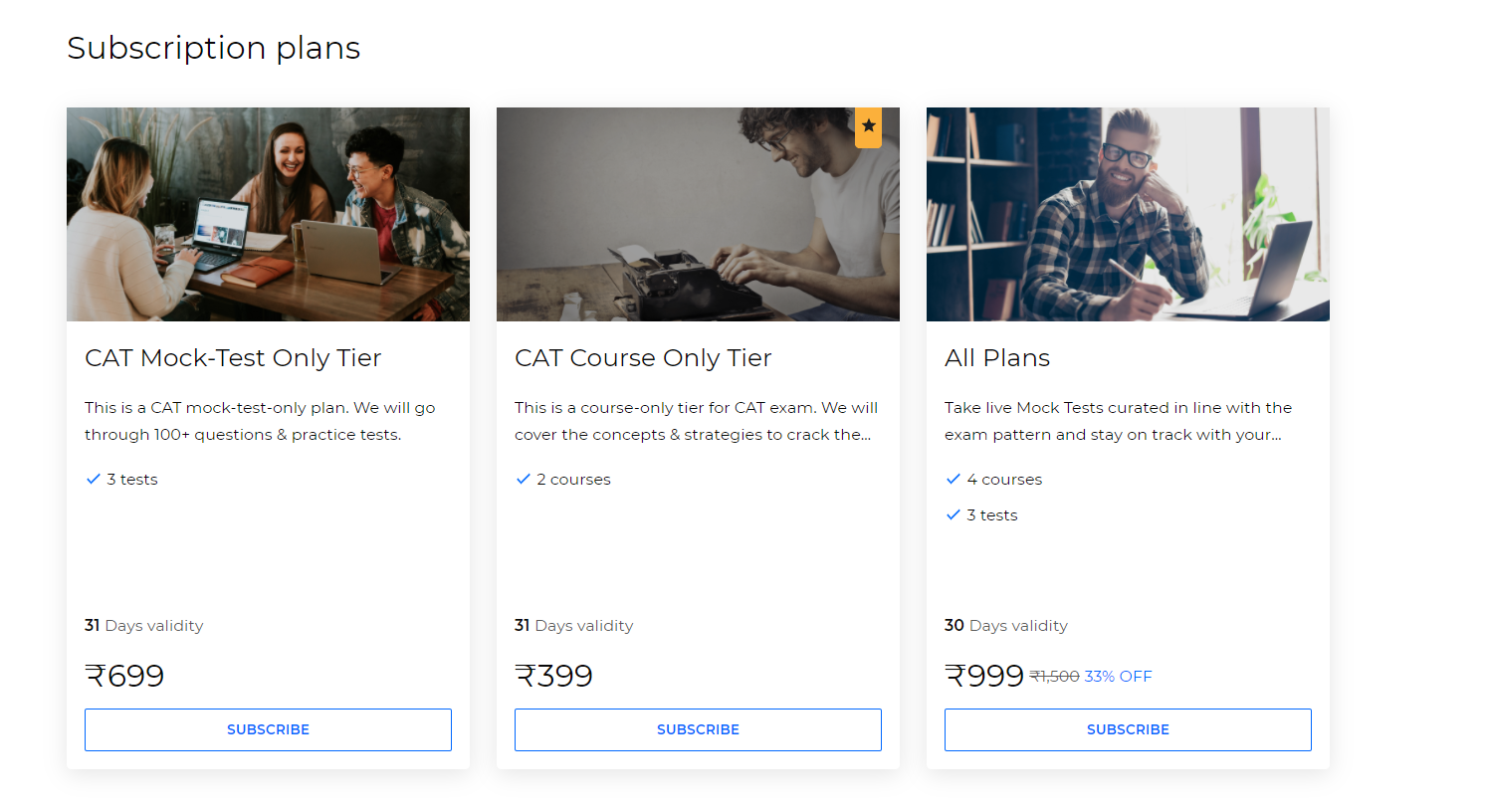 Read this guide to know how your learners can purchase courses when you switch to subscriptions.
Conclusion
Did this answer your question? Thanks for the feedback There was a problem submitting your feedback. Please try again later.Yes No No results found