The new tags feature, helps you to organize your mock-test questions, course lessons, newsfeeds and products.
Let us see how to create tags and organize your questions & newsfeeds.
Go to your admin dashboard and click on products > tags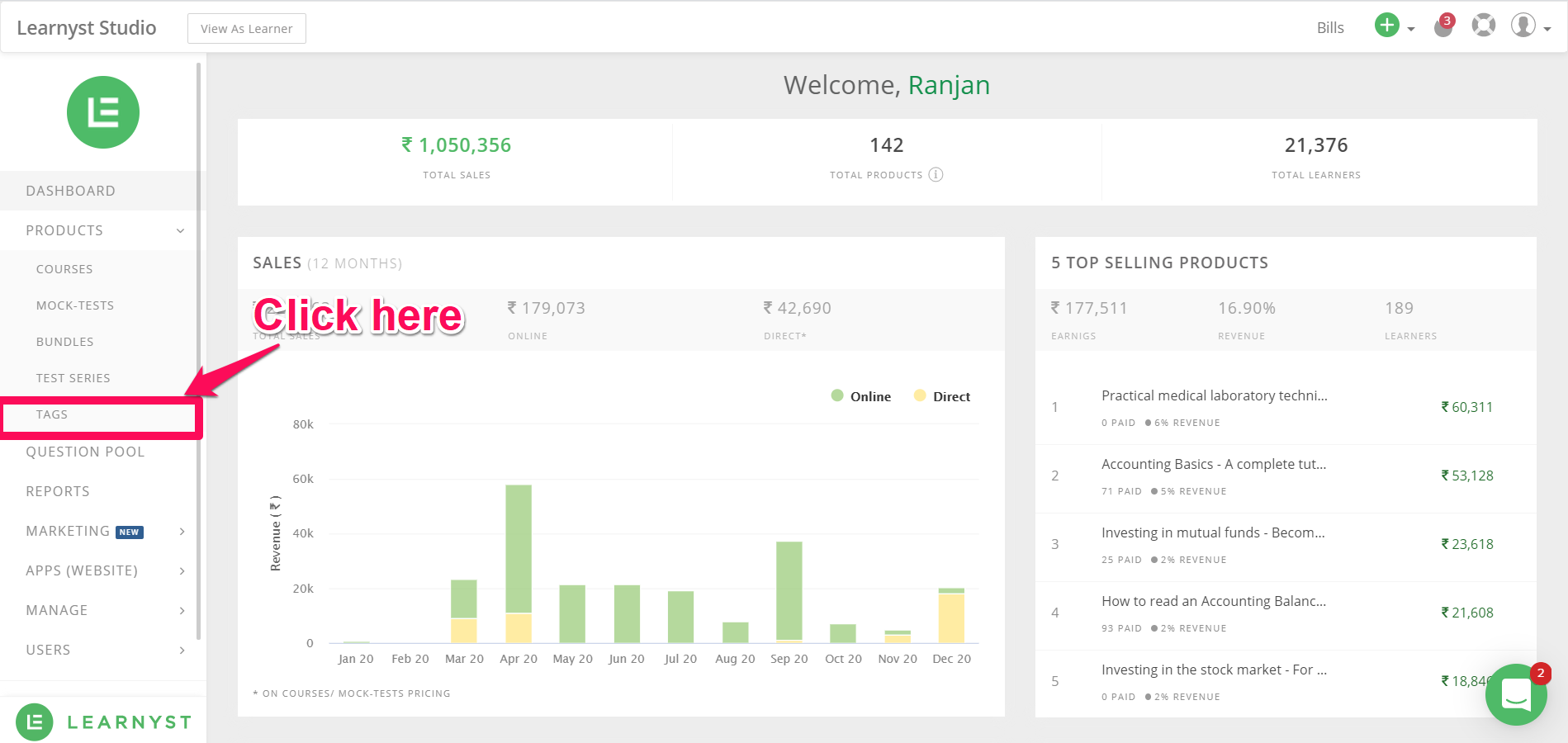 Tags window will open up. Whatever tags you had created previously from the course builder page or mock test page will be shown below.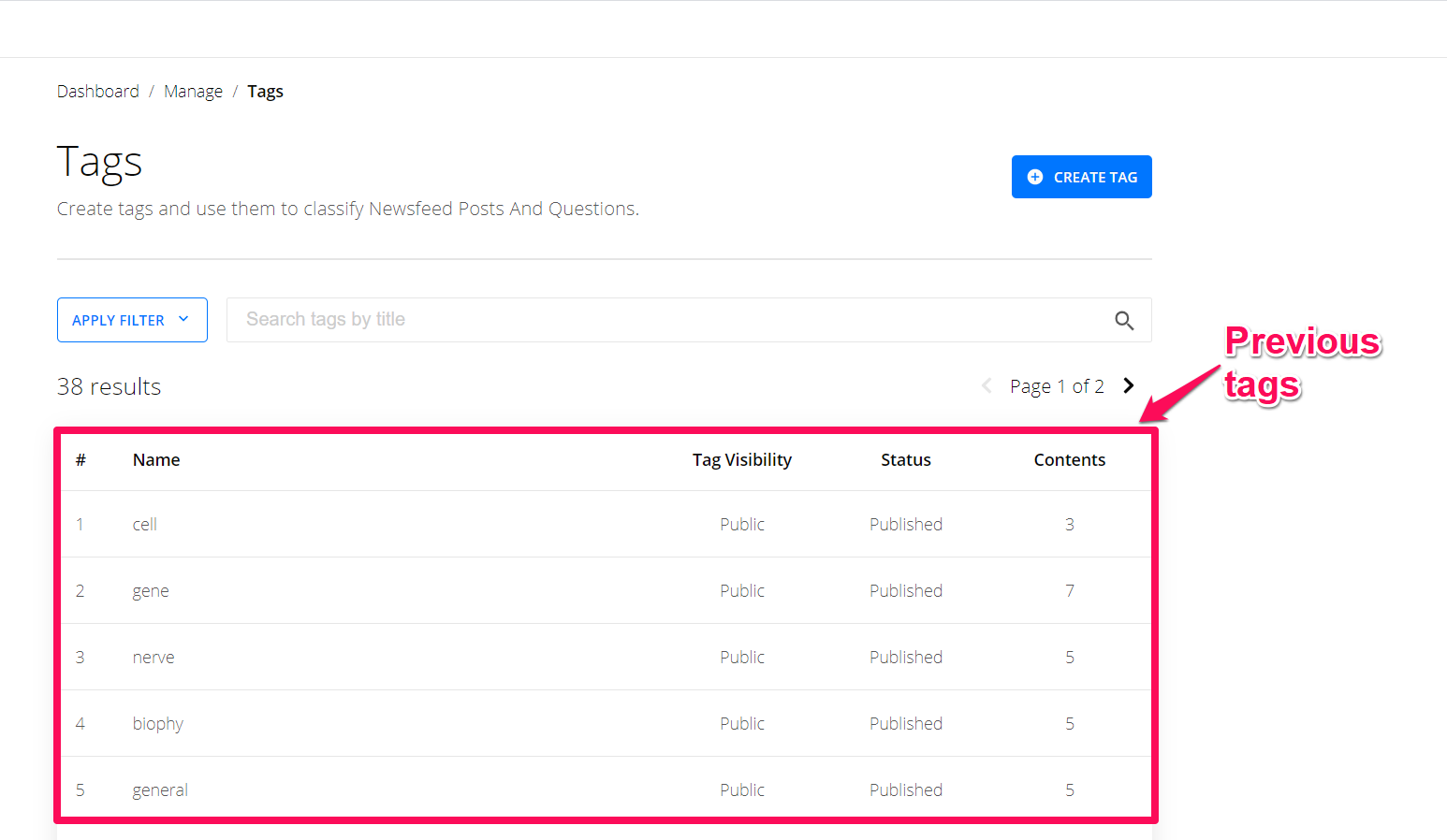 To create a new tag, click on Create Tag Button.

I will create a new tag: IELTS Reading Passages to group all reading passages for the IELTS exam. I will keep the visibility as public, give a short description & click create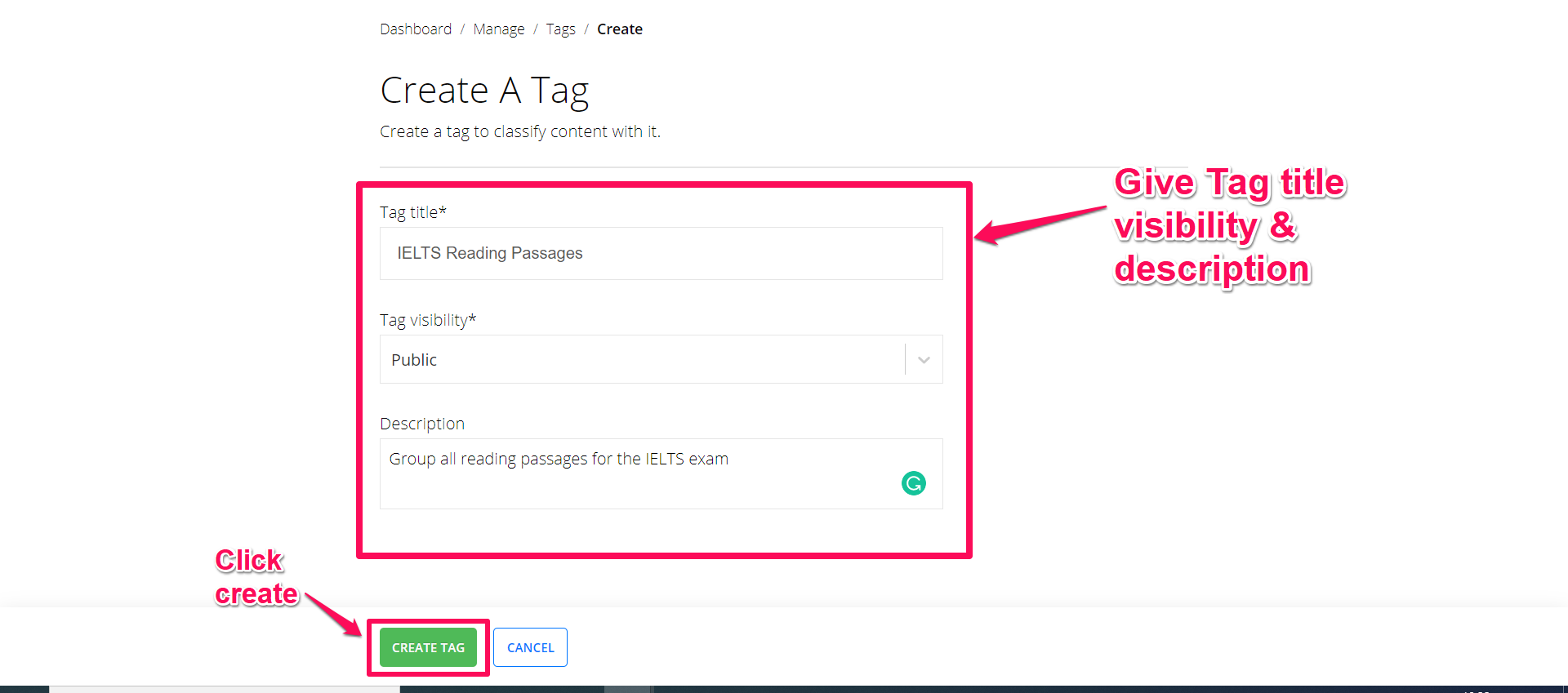 The new tag has been created.

Click on the tag, add any details, and click next.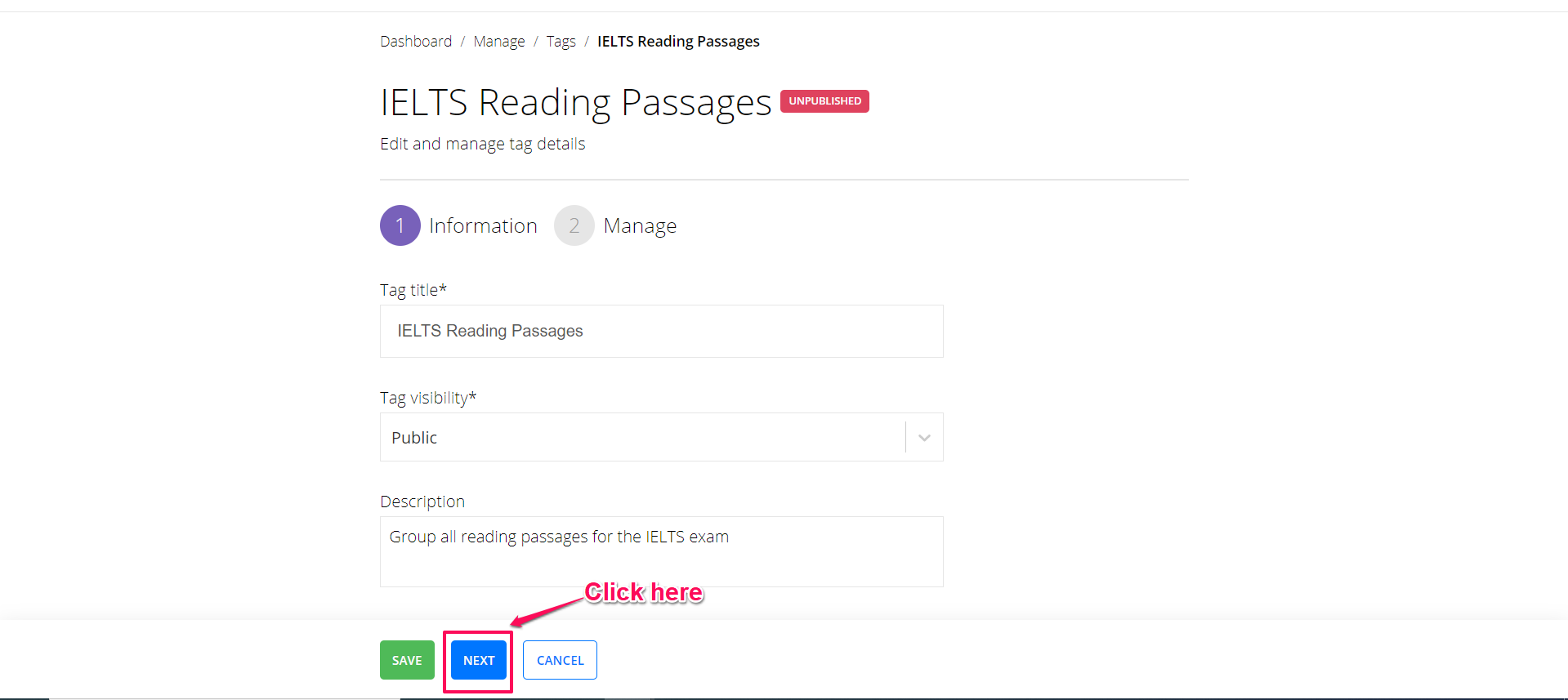 On the next page, you will be able to add your newsfeeds or questions or lessons or products to this tag.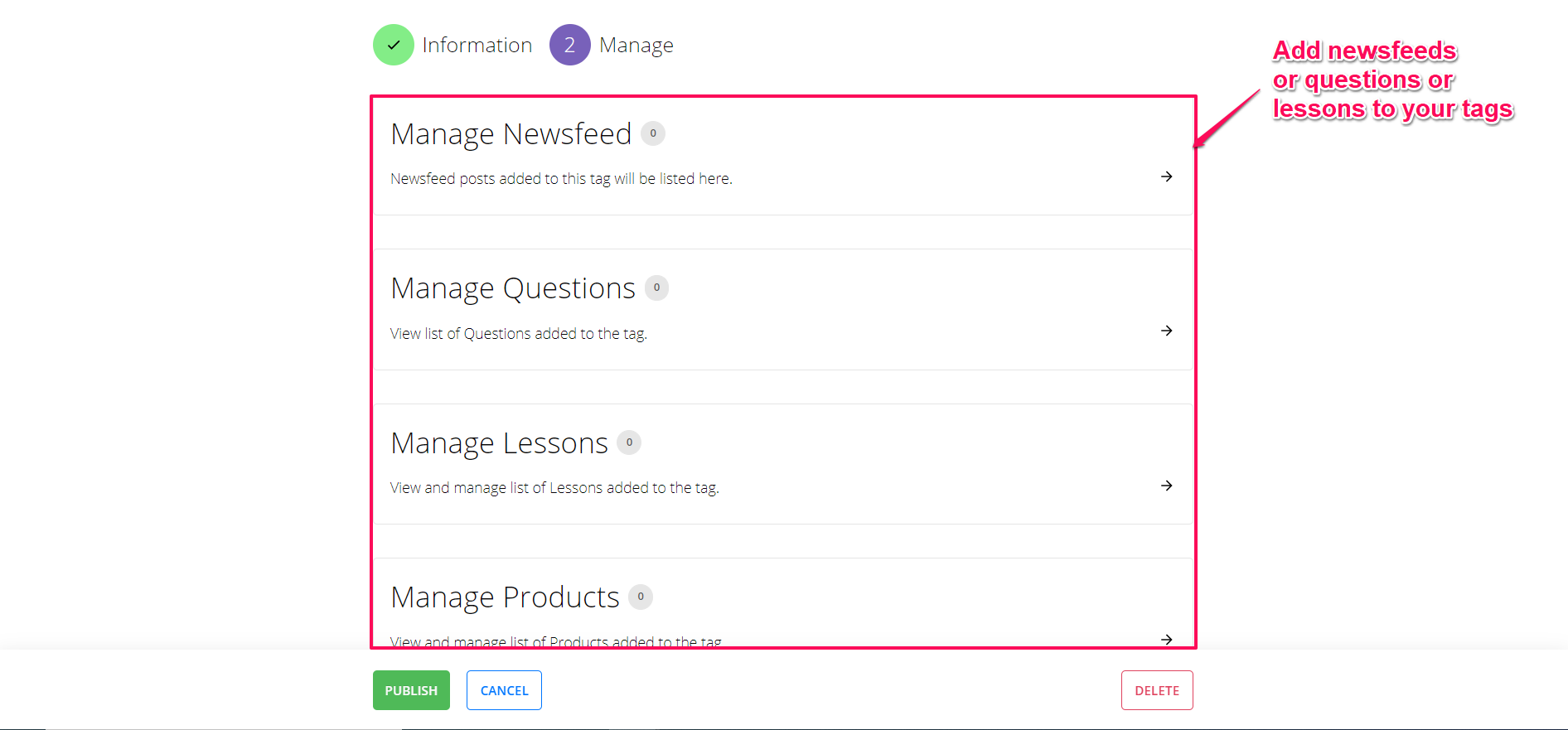 Note: If this is a new empty tag, the system won't let you publish it. So, let us see how to add newsfeeds, questions, lessons and products.
Hope this support article helps you create a tag.
To know more about tags, check out the content tagging master guide for more details.
Did this answer your question? Thanks for the feedback There was a problem submitting your feedback. Please try again later.Yes No No results found