With Learnyst, you can keep more than one course together as bundle and sell bulk courses or tests together. Here, I will tell you how to create your first bundle.
Step 1 : Now that you have some set of courses and tests created, click on Course Icon. Click on Create button.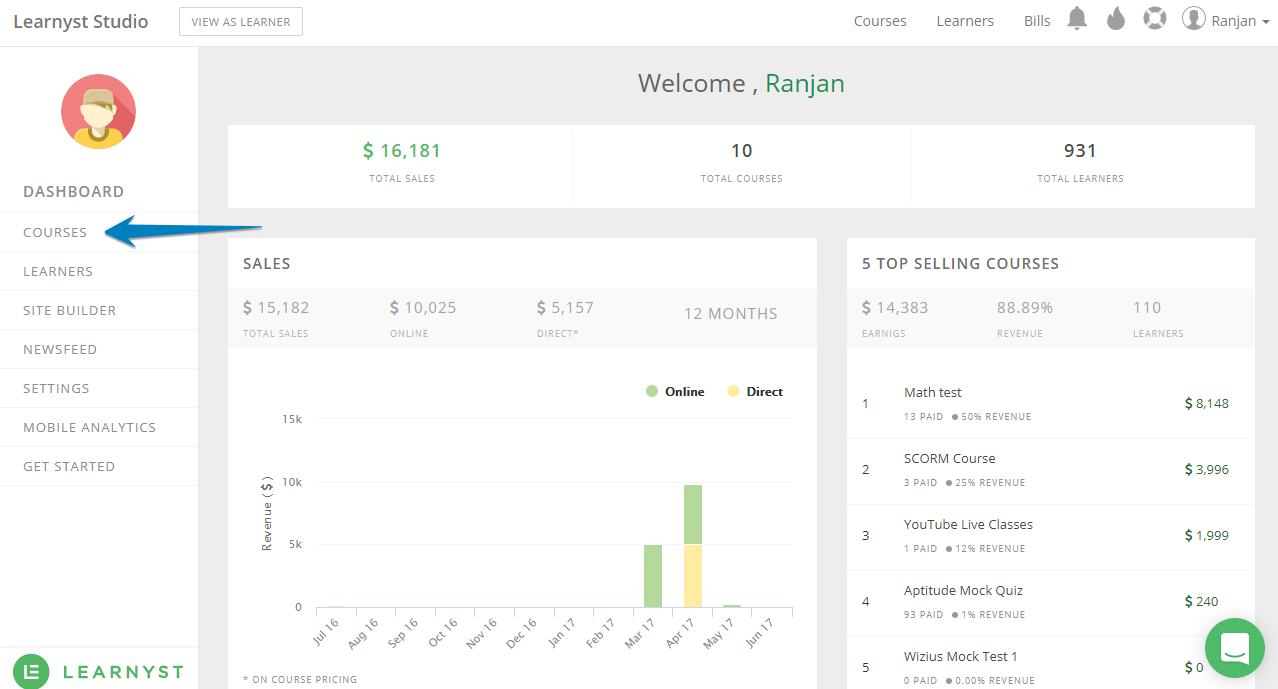 Step 2 : Click on Create button and give a Name to the bundle and Price and click on Create.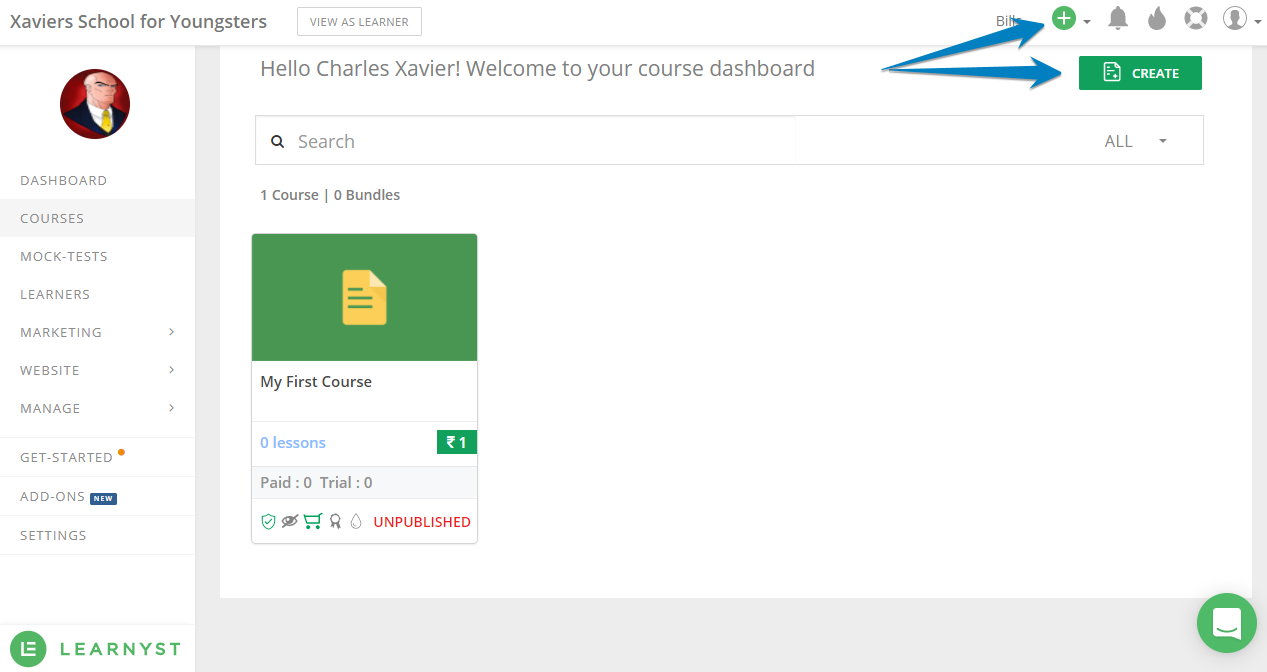 In the popup menu, Enter the Bundle Name in the Name Field. In Course Type Select "Bundle" from the drop-down list. Enter the price for the bundle or select the Free Bundle checkbox if you want to create the bundle as free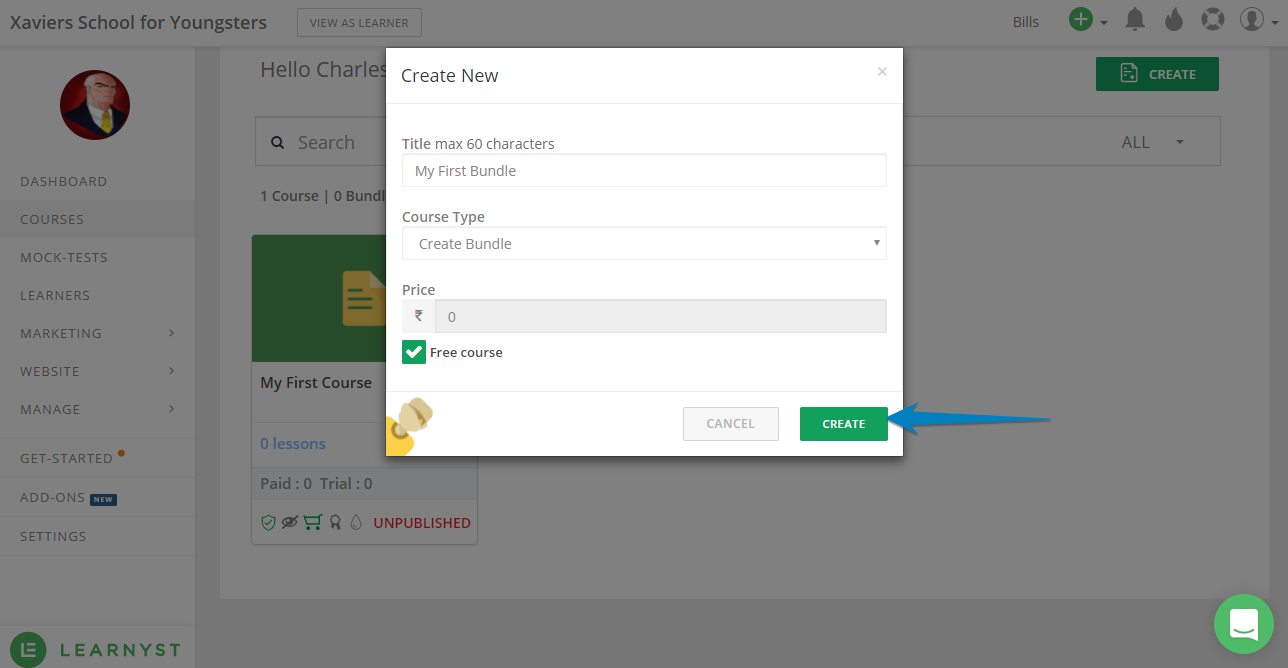 Step 3 : Click on Add Course button. Select a Course/Test from the drop down list and click on Add to add them to your bundle.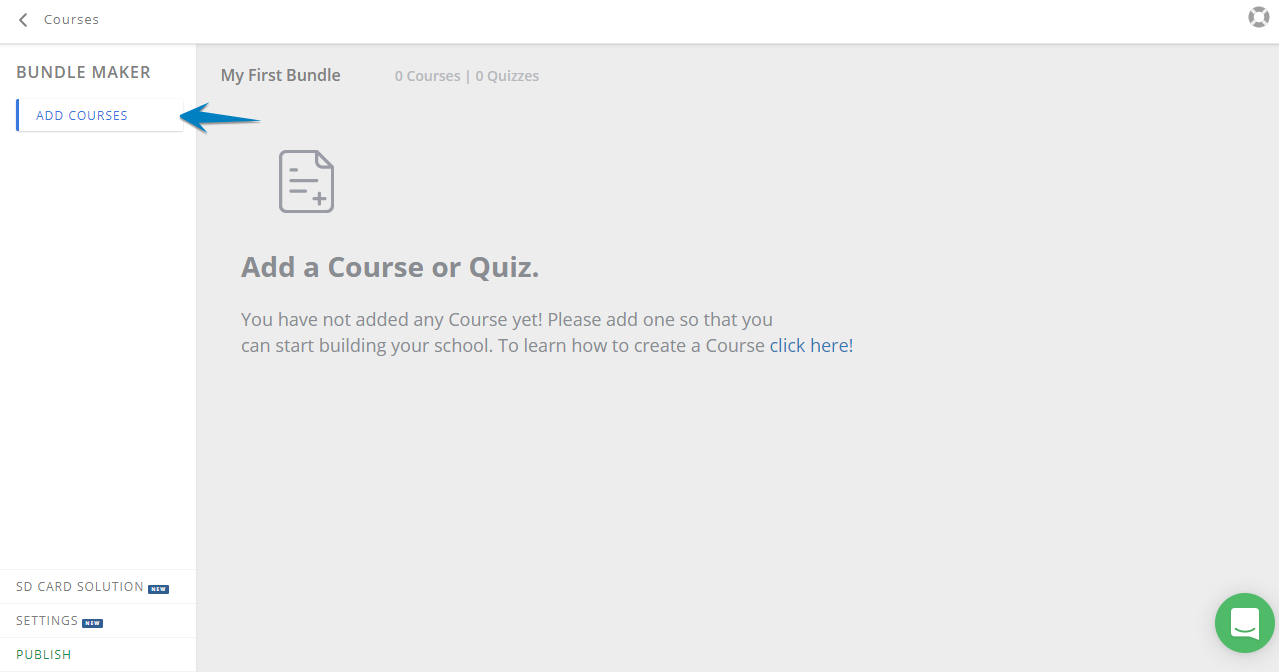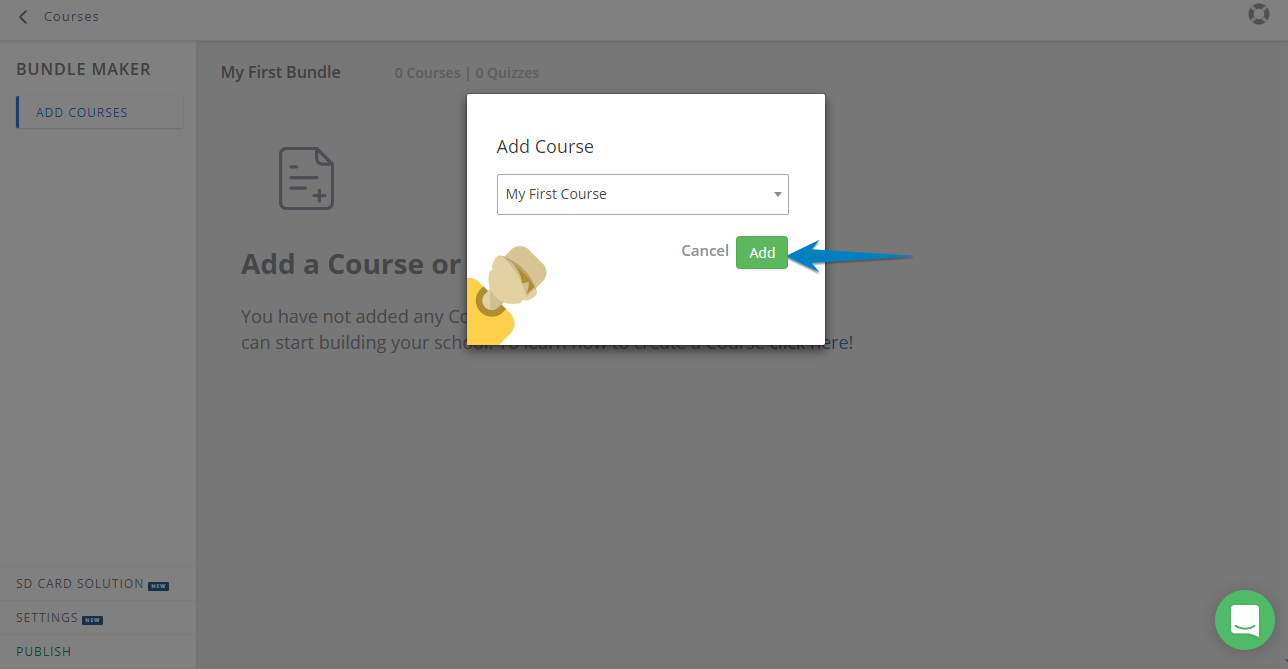 Step 4 : On adding test/course click on settings/publish to add details to your bundle course and publish it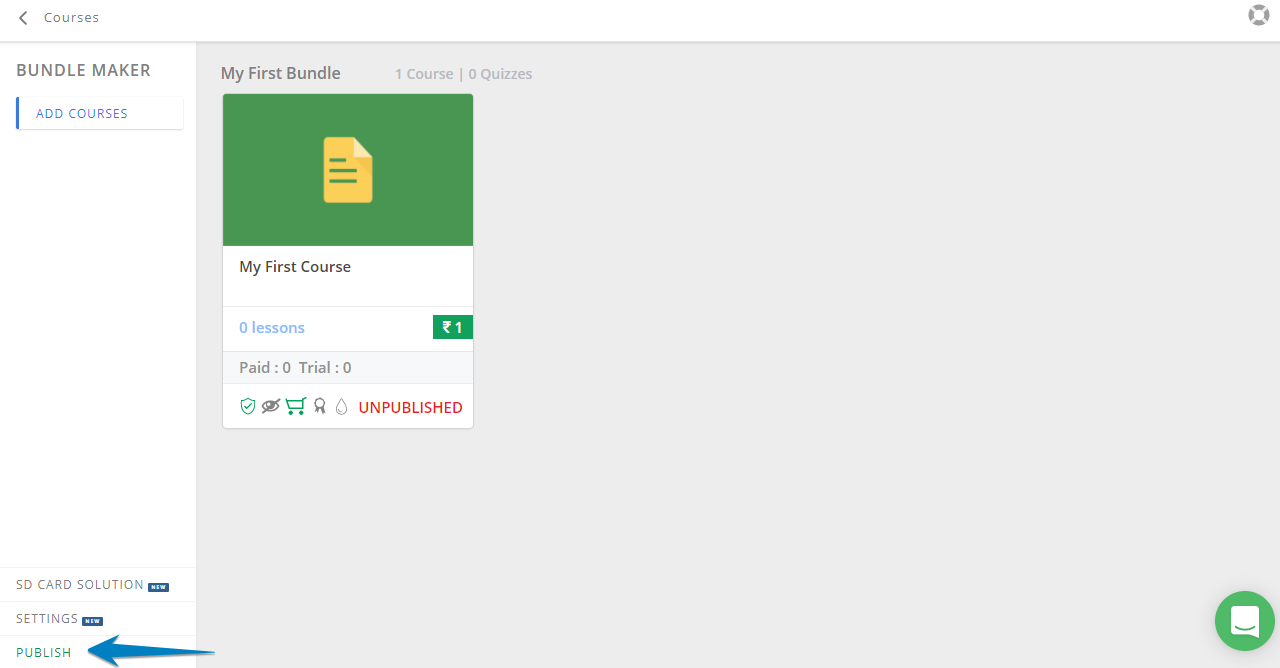 Did this answer your question? Thanks for the feedback There was a problem submitting your feedback. Please try again later.Yes No No results found