How To Delete Your Bundles
Login to Learnyst as admin and go to Courses > Bundles tab > Bundle which you would like to delete. Click on Settings.
In settings page go to Destroy and click on Delete This Bundle. You must first delete all the courses and tests added to the bundle to be able to delete the bundle successfully.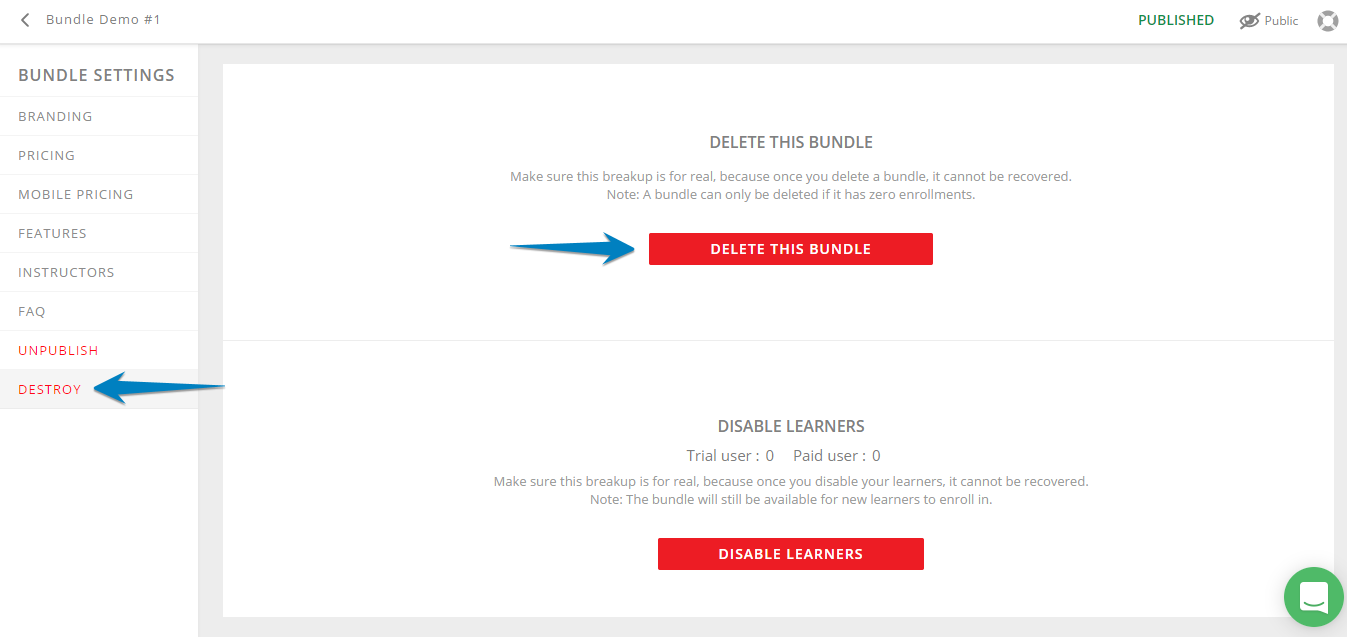 Did this answer your question? Thanks for the feedback There was a problem submitting your feedback. Please try again later.Yes No No results found