How To Delete Your Learnyst Account
Though it is really heartbreaking to see anyone of you go, but we agree that at times you might need to take a break and re-plan your course curriculum to start anew. And that might require you to delete your admin account as well.
So to delete your admin account please follow the steps mentioned below,
Click on Bills from your admin dashboard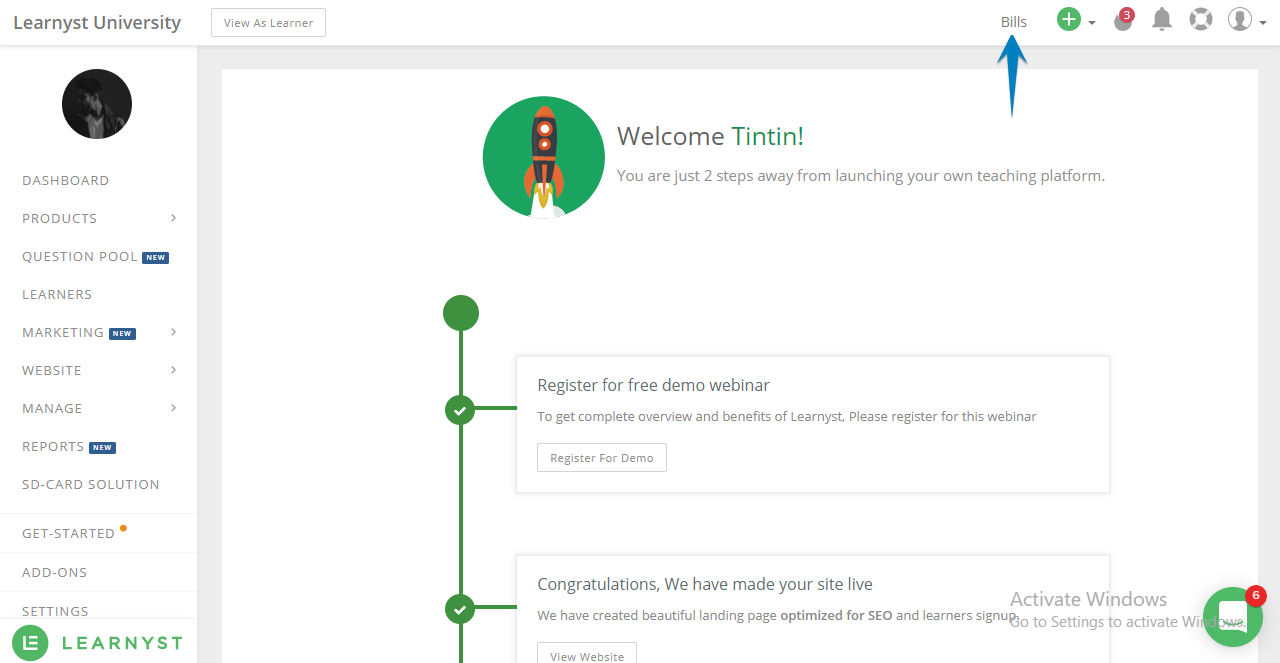 Now click on "Cancel your account"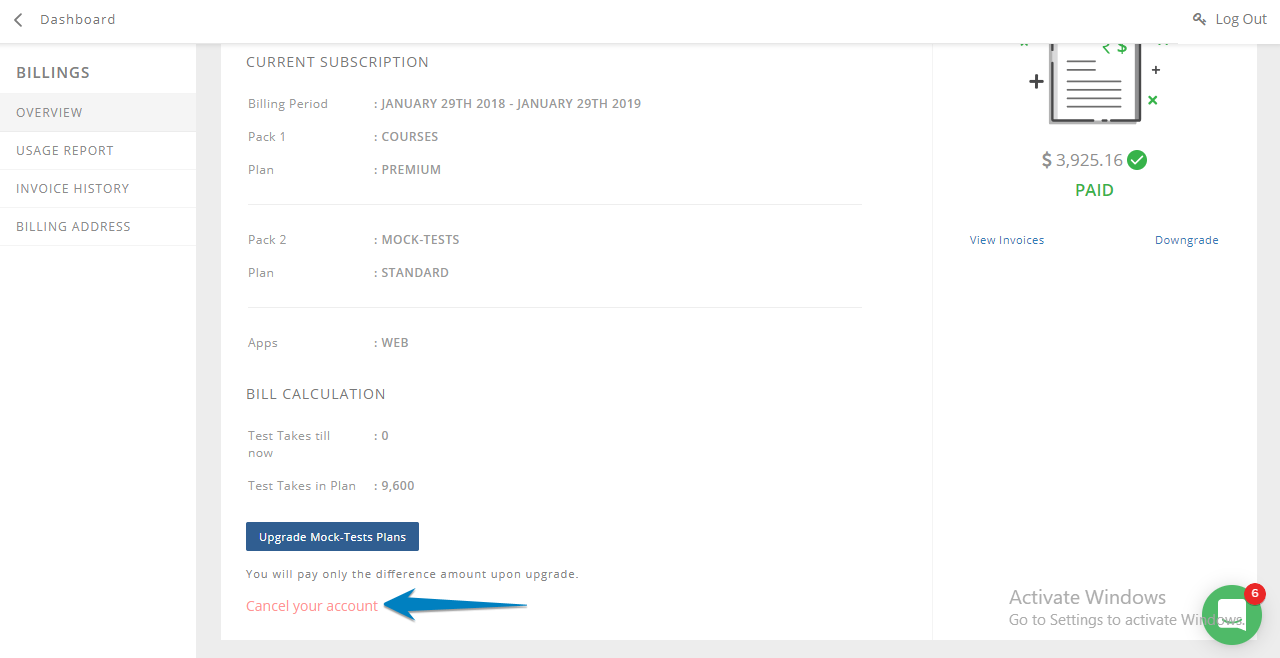 In the pop up you select your reason for account cancellation and click on "Request Account Cancellation"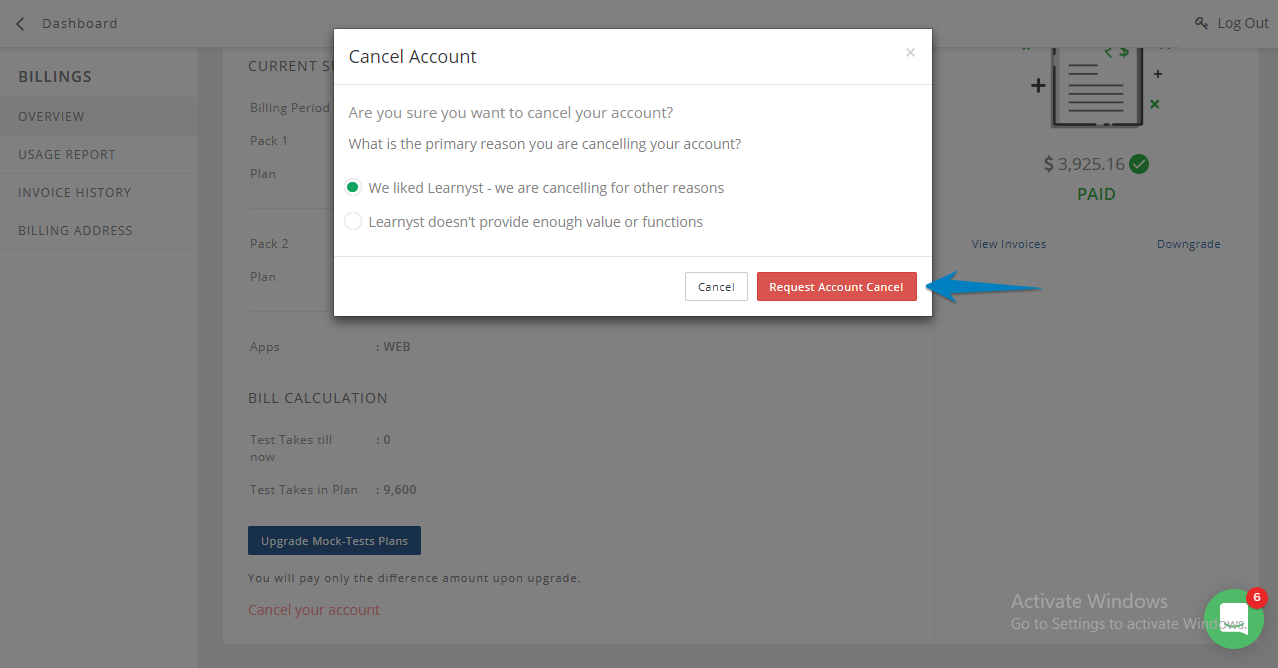 Our team will contact you shortly for the account cancellation request.
Note: Cancelling your account will delete all your data irreversibly. If you want to keep your account in dormant state and preserve the data, please contact us directly on 9972336345.
Did this answer your question? Thanks for the feedback There was a problem submitting your feedback. Please try again later.Yes No No results found