How To Disable Selling Course Independently
By default every course created you would be able to sell them independent of any other bundle. But if you want to keep them restrained to a bundle then you can unselect this check box and save changes. Once done your course could not be sold independent of a bundle.
To do this go to Courses > [Your Course] > Course Builder > Settings > Pricing. Unselect the Sell Independently Checkbox and publish your changes.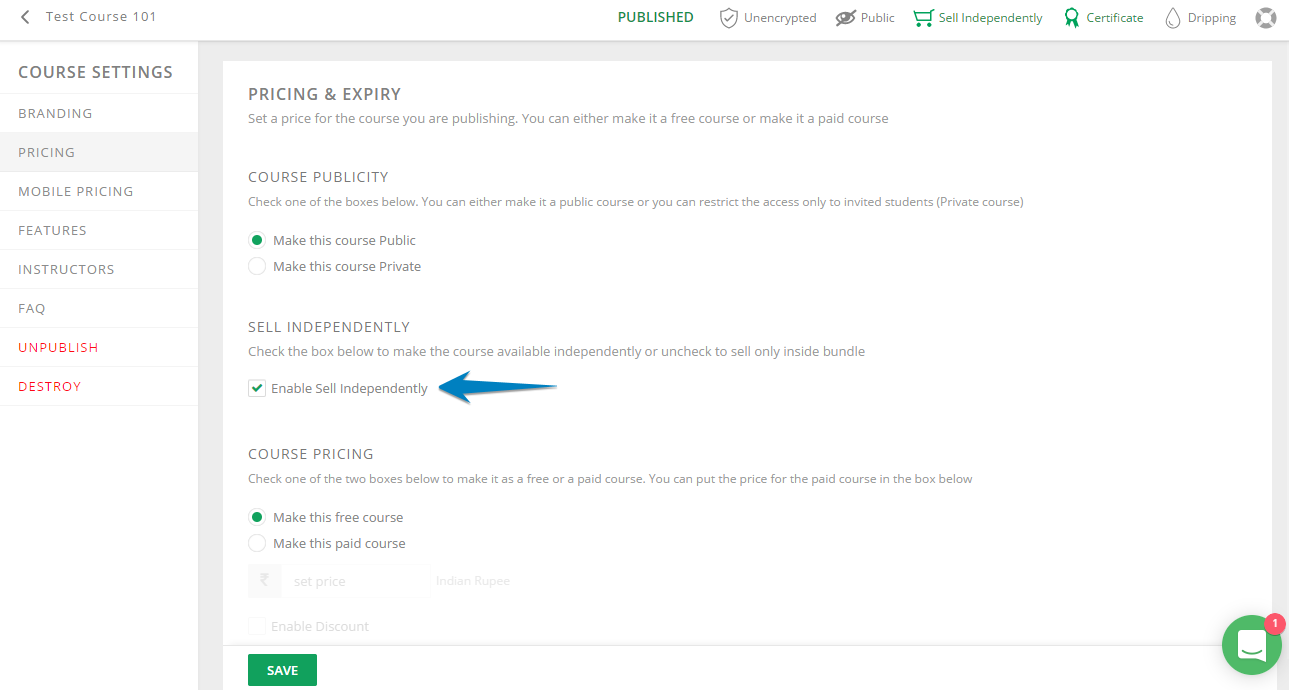 Did this answer your question? Thanks for the feedback There was a problem submitting your feedback. Please try again later.Yes No No results found