From 'Users', you can download data specific to learners and use it to come up with better business plans. Here's how you can do it,
Log in to your admin account and click on Users and Learners in the dropdown





You will find the learner details listed here. Each row is clickable and will take you into more details about a particular learner profile.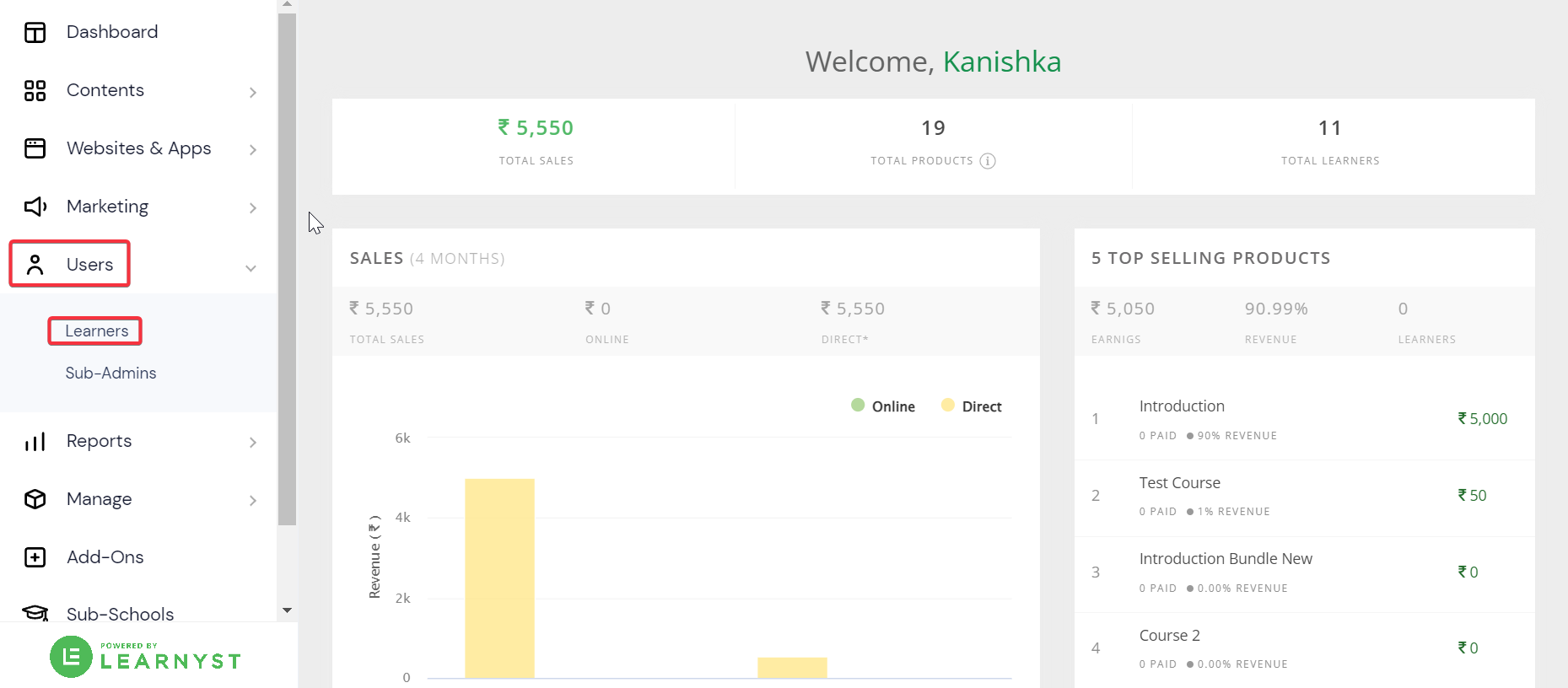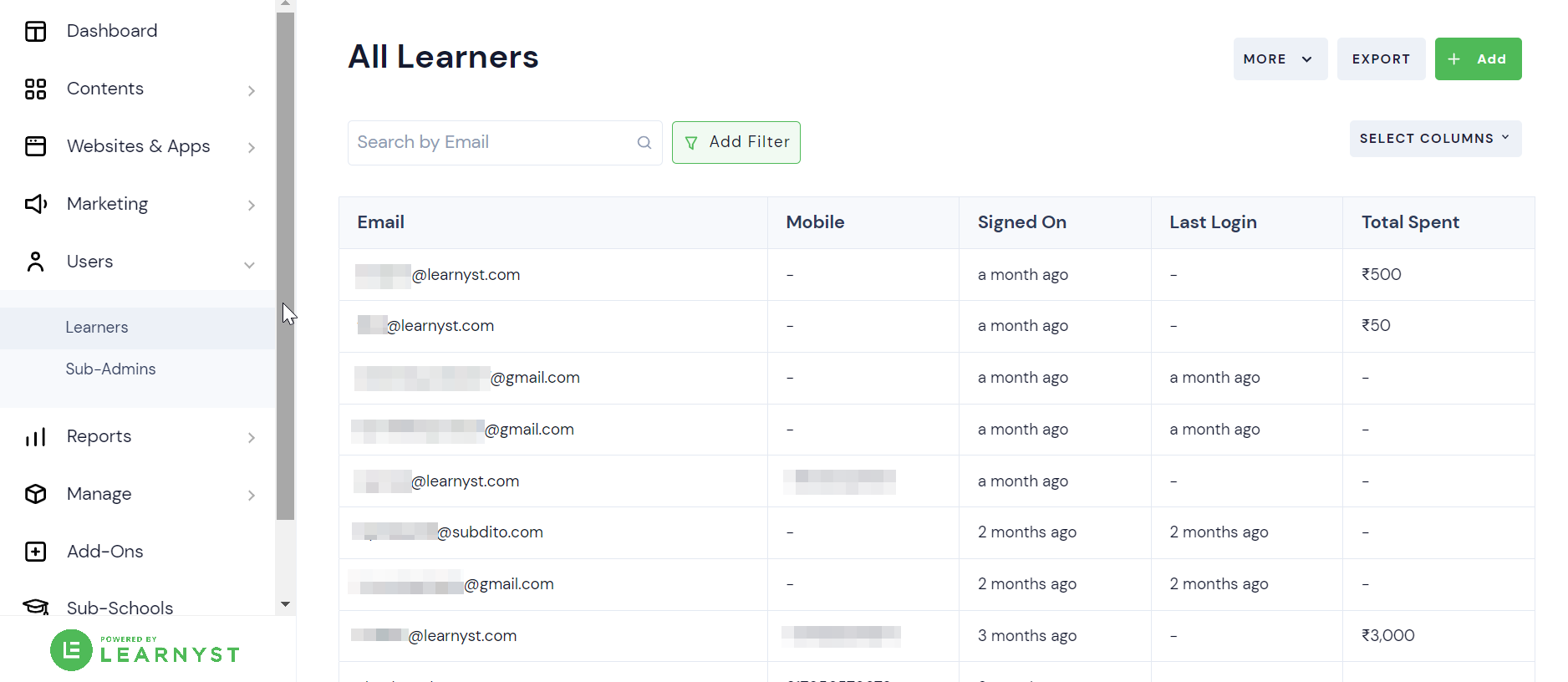 You can click on the 'Export' option on the top right to export all the learner details.

Once you click on 'Export' you will get a prompt 'Export Request Successful'.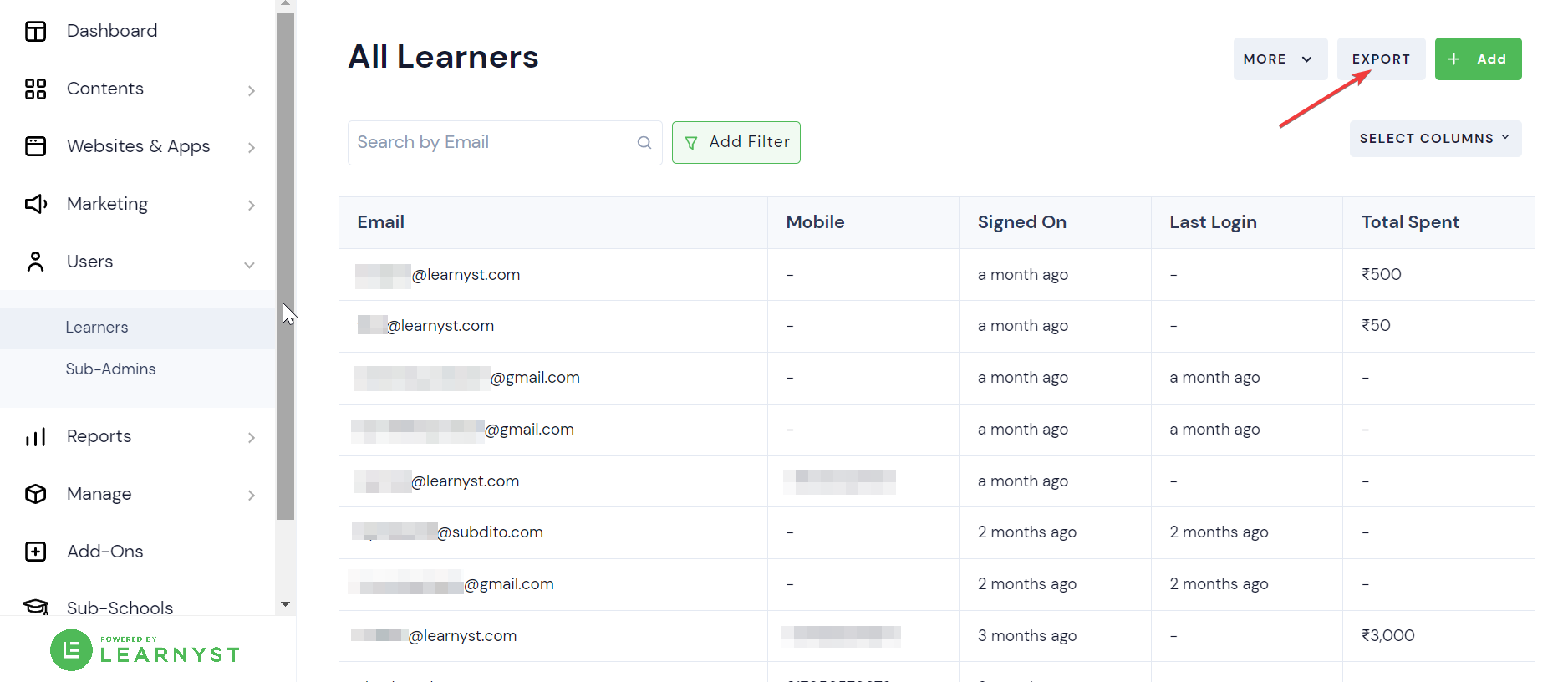 NOTE : The export will be in CSV format. You will have the autonomy to change it to any other format if you need. This would give you more flexibility to save and represent data.

Did this answer your question? Thanks for the feedback There was a problem submitting your feedback. Please try again later.Yes No No results found