How To Download Your Finance Report - Sales Report
To download your finance report, simply go to your report center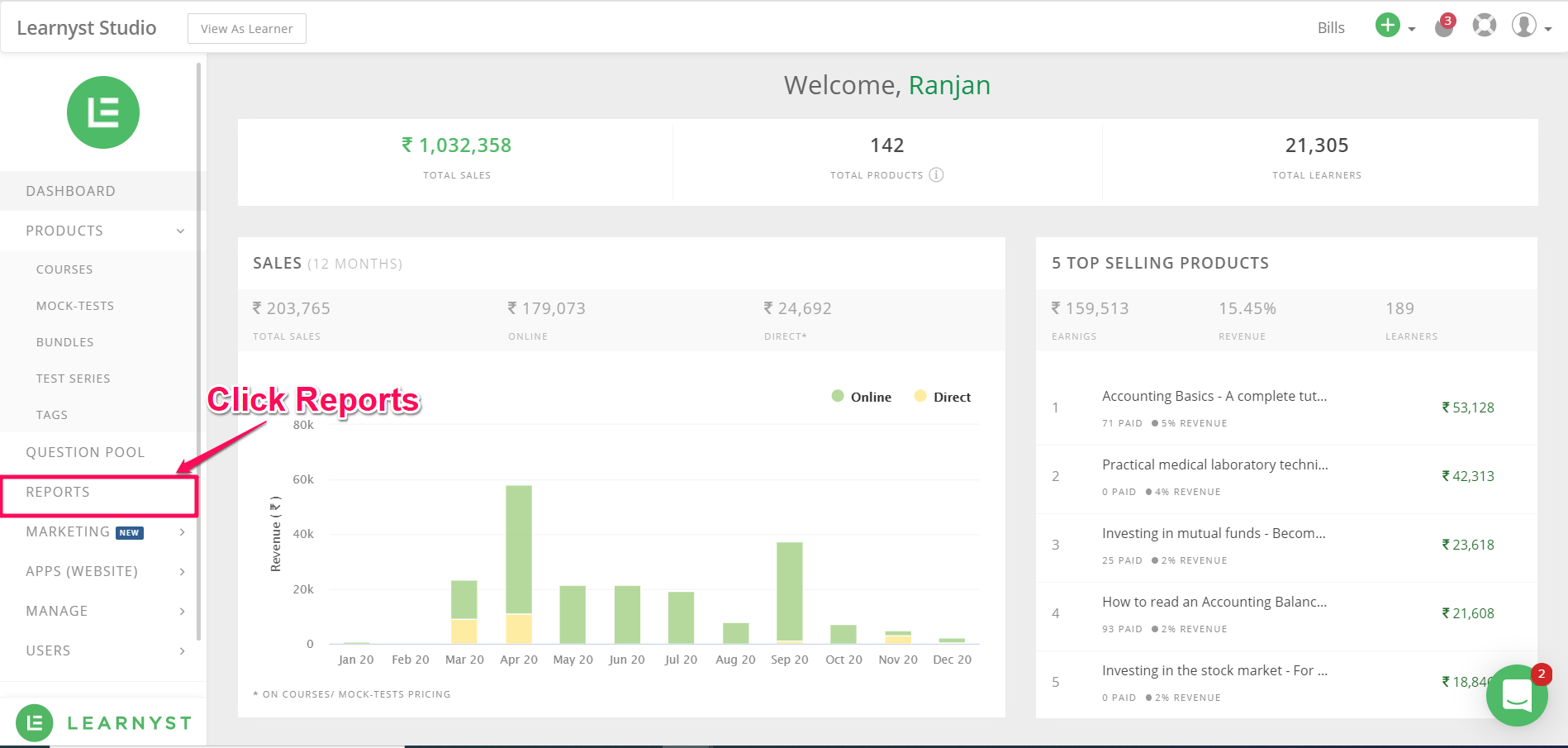 Click on Product Sales from the drop-down under the Sales tab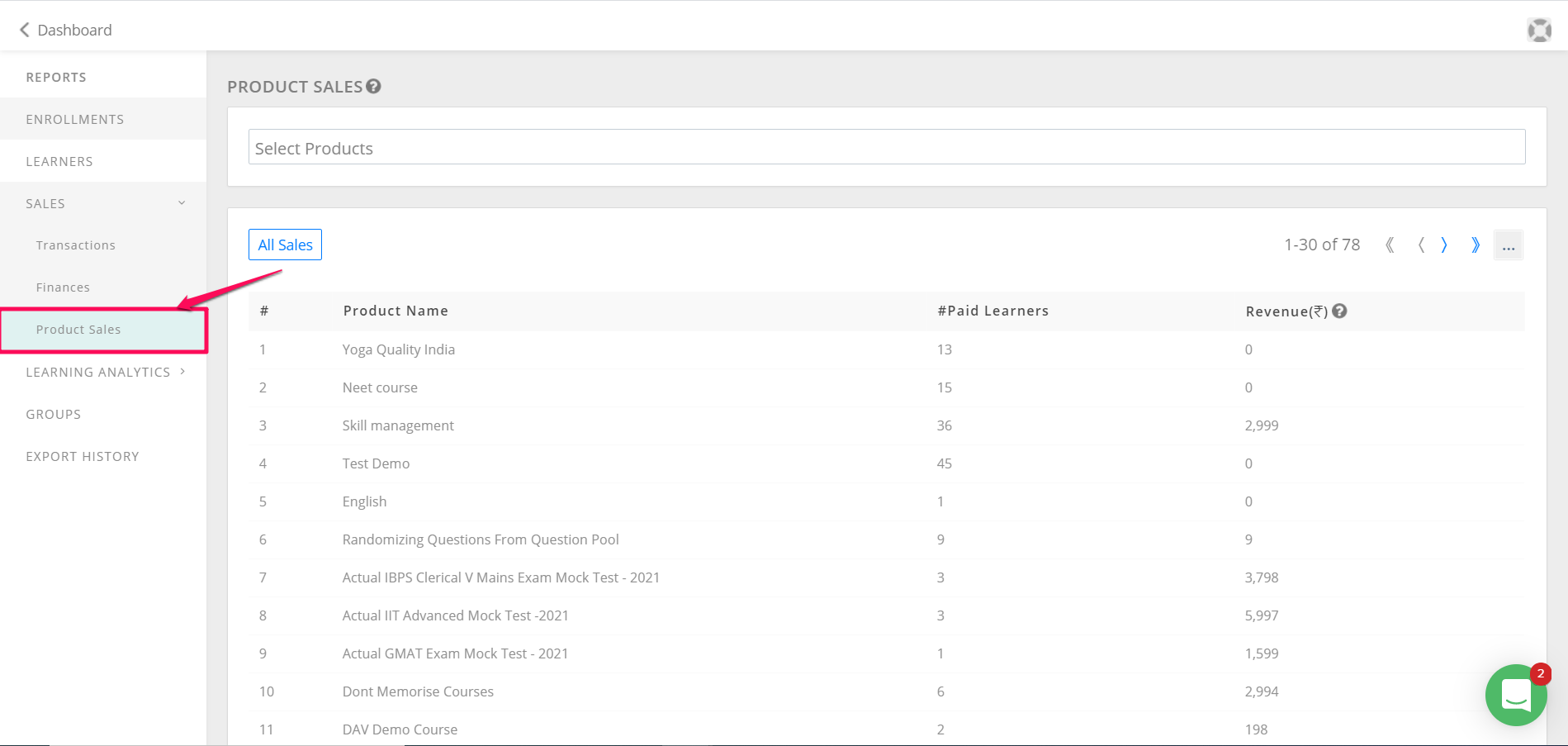 To download the report, click on the All sales button.

Select all the fields you want in your report.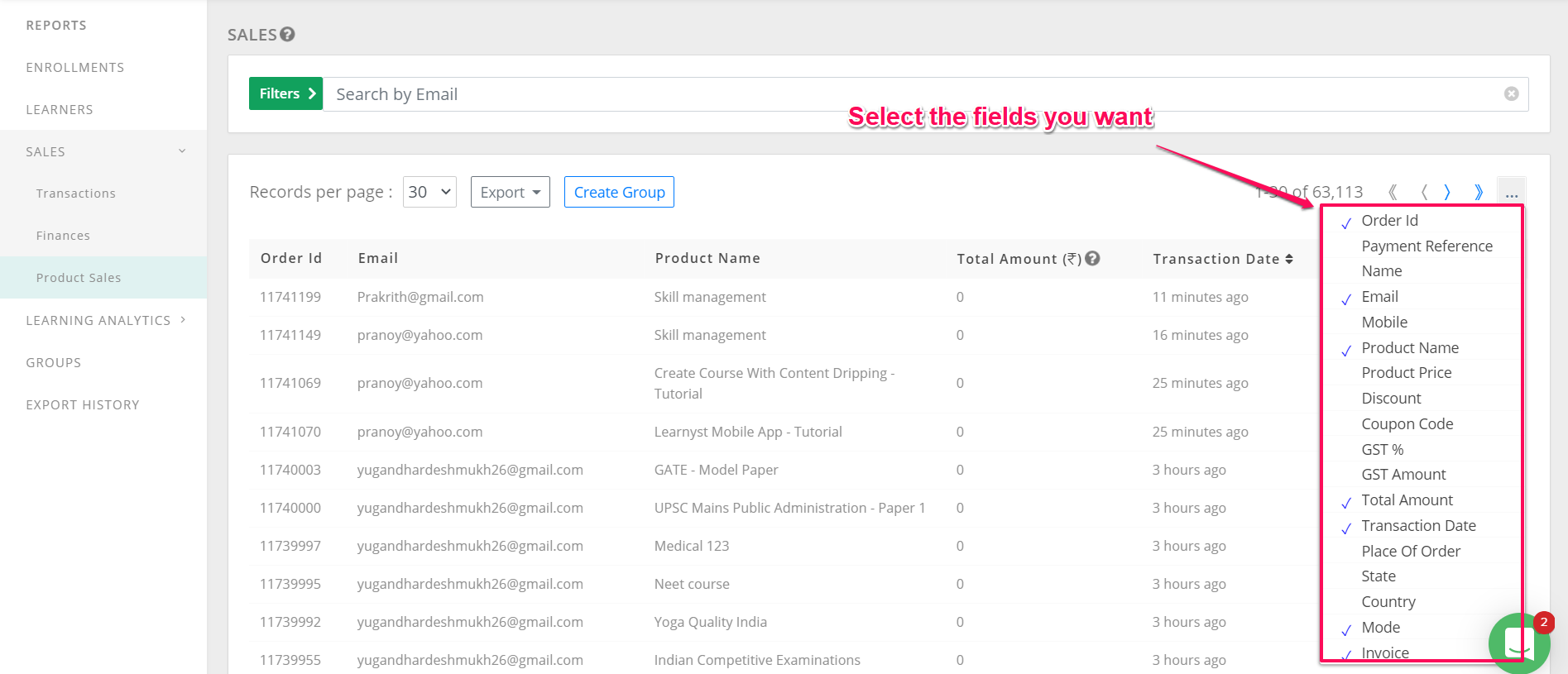 Click on the Export option and select all the columns or currently displayed columns.

This will export the reports. You can download the report by going to the export history tab of your reports tab.

The report can be downloaded from the exports history tab.

Did this answer your question? Thanks for the feedback There was a problem submitting your feedback. Please try again later.Yes No No results found