How To Download Your Orders Report - Sales Report
Having an insight into your courses' performance is always good for your future roadmap planning. Here is how you can download it from your Learnyst account,
Log in to your admin dashboard and go to the report center.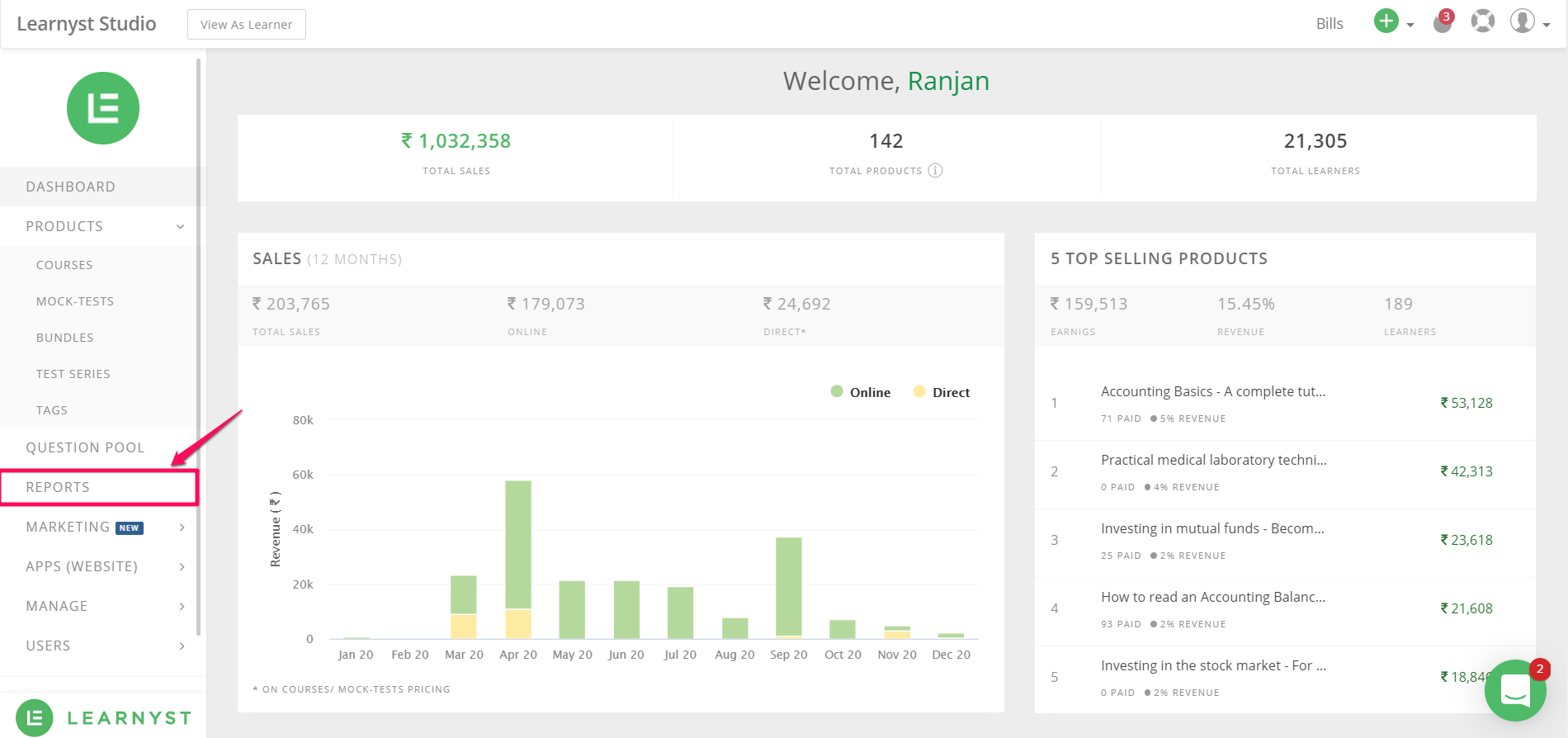 Select the transactions within the Sales Tab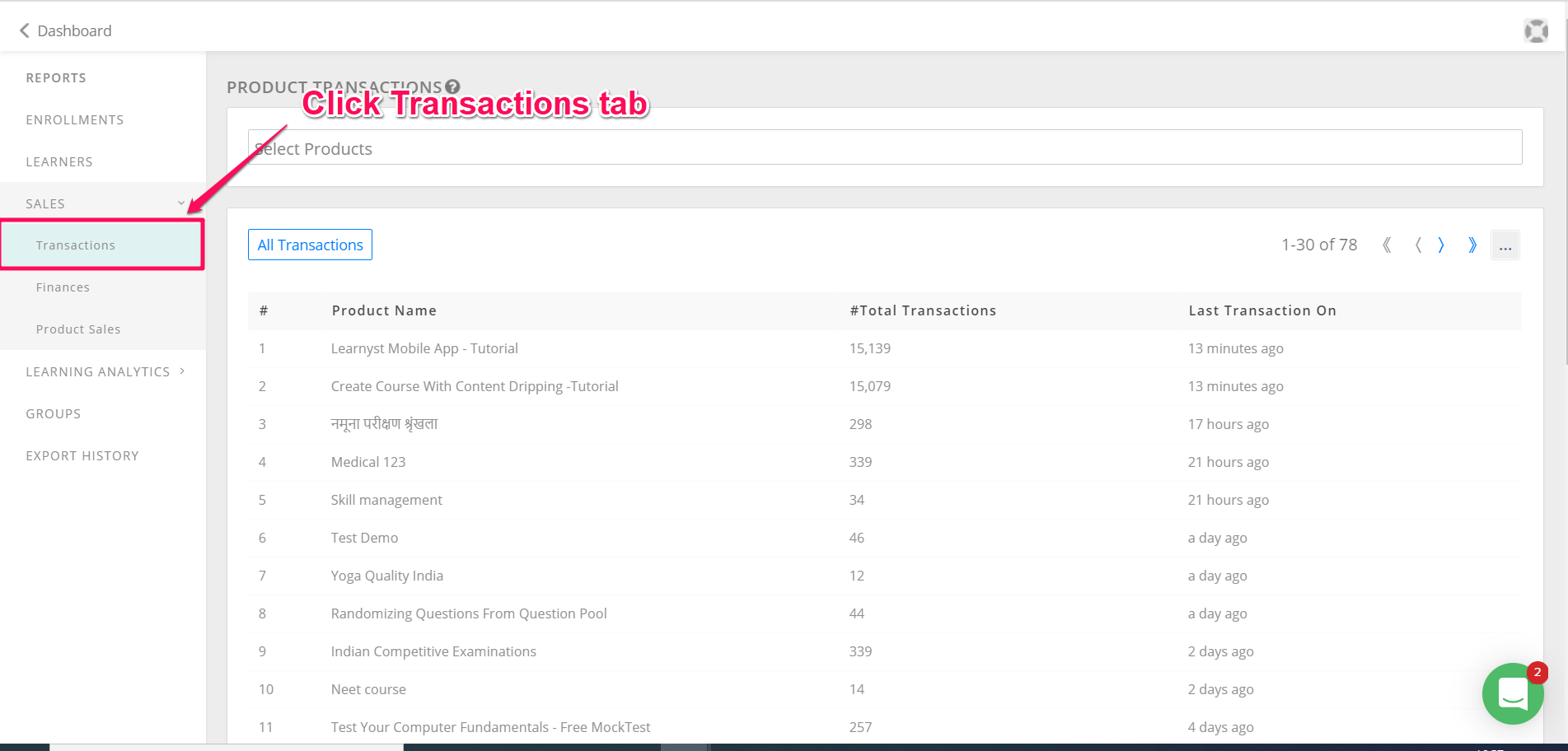 Select All Transactions Button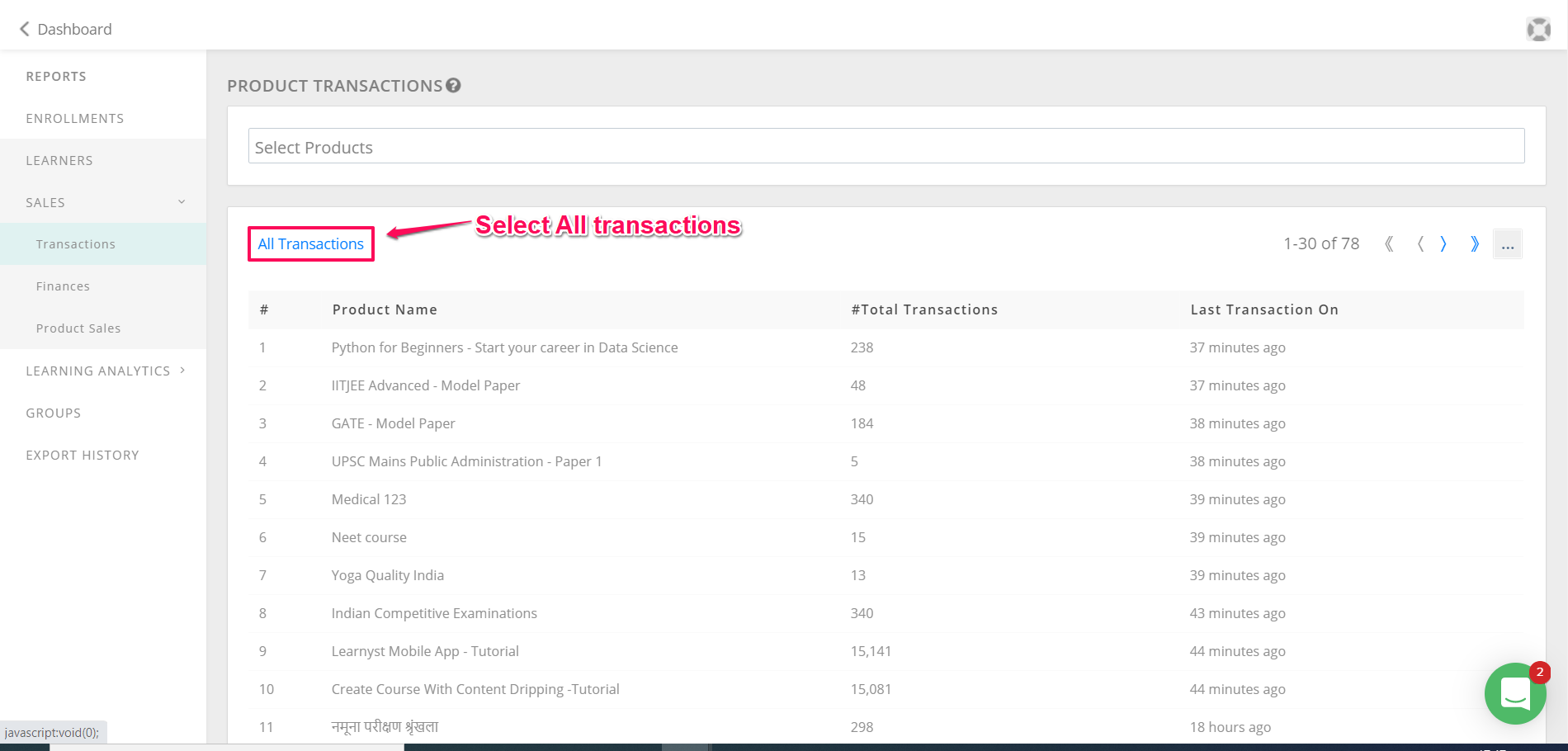 Select all the fields you want to see in your report.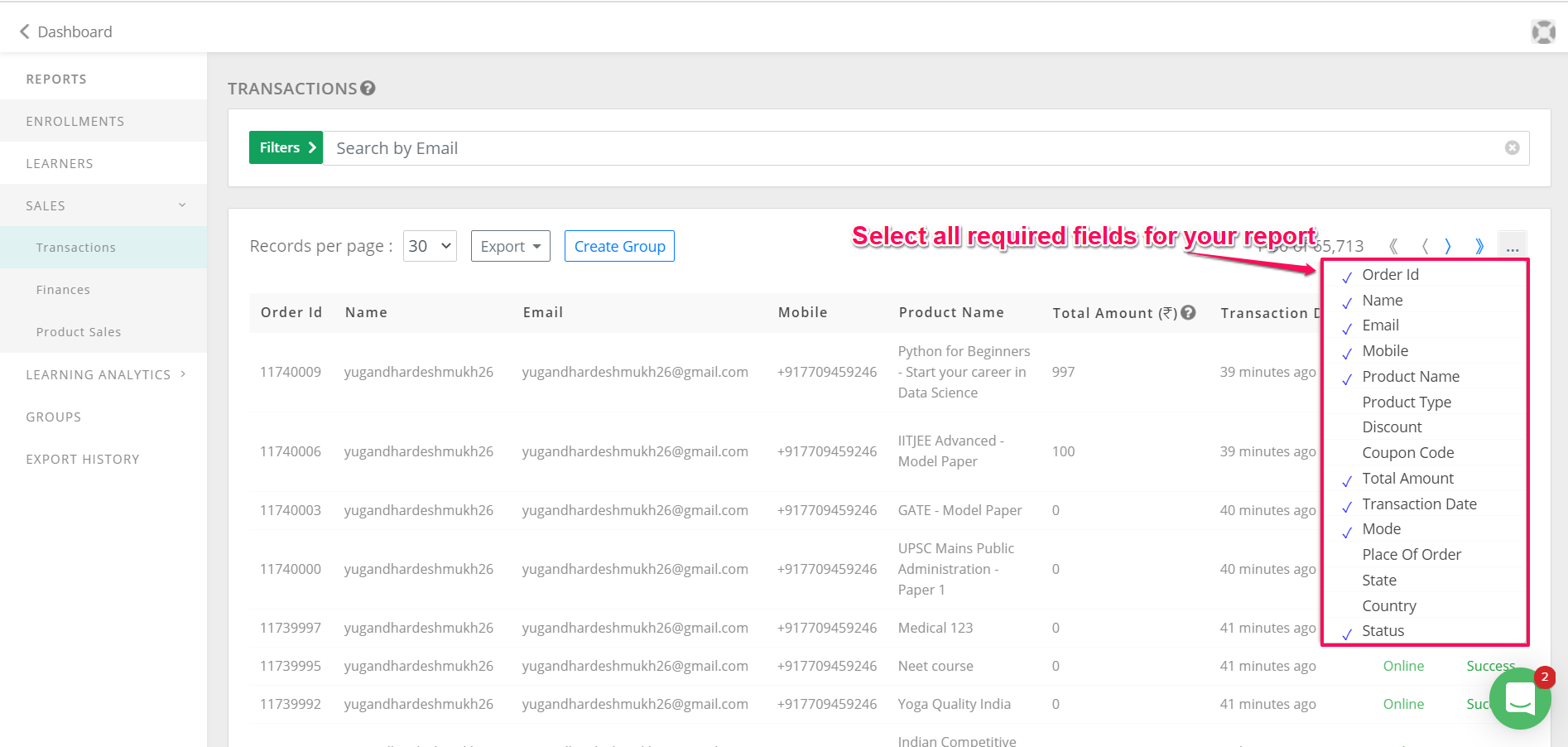 And finally, click on export and select the currently displayed columns or all columns if you want all columns.

You can download the reports from the export history or from your email id.

Check the export history to download your reports

Did this answer your question? Thanks for the feedback There was a problem submitting your feedback. Please try again later.Yes No No results found