When your student purchases a course/mock test on your website they will instantly get the student receipt or invoice via email.
And also you can later download copies of them to use in your tax filing like the image below.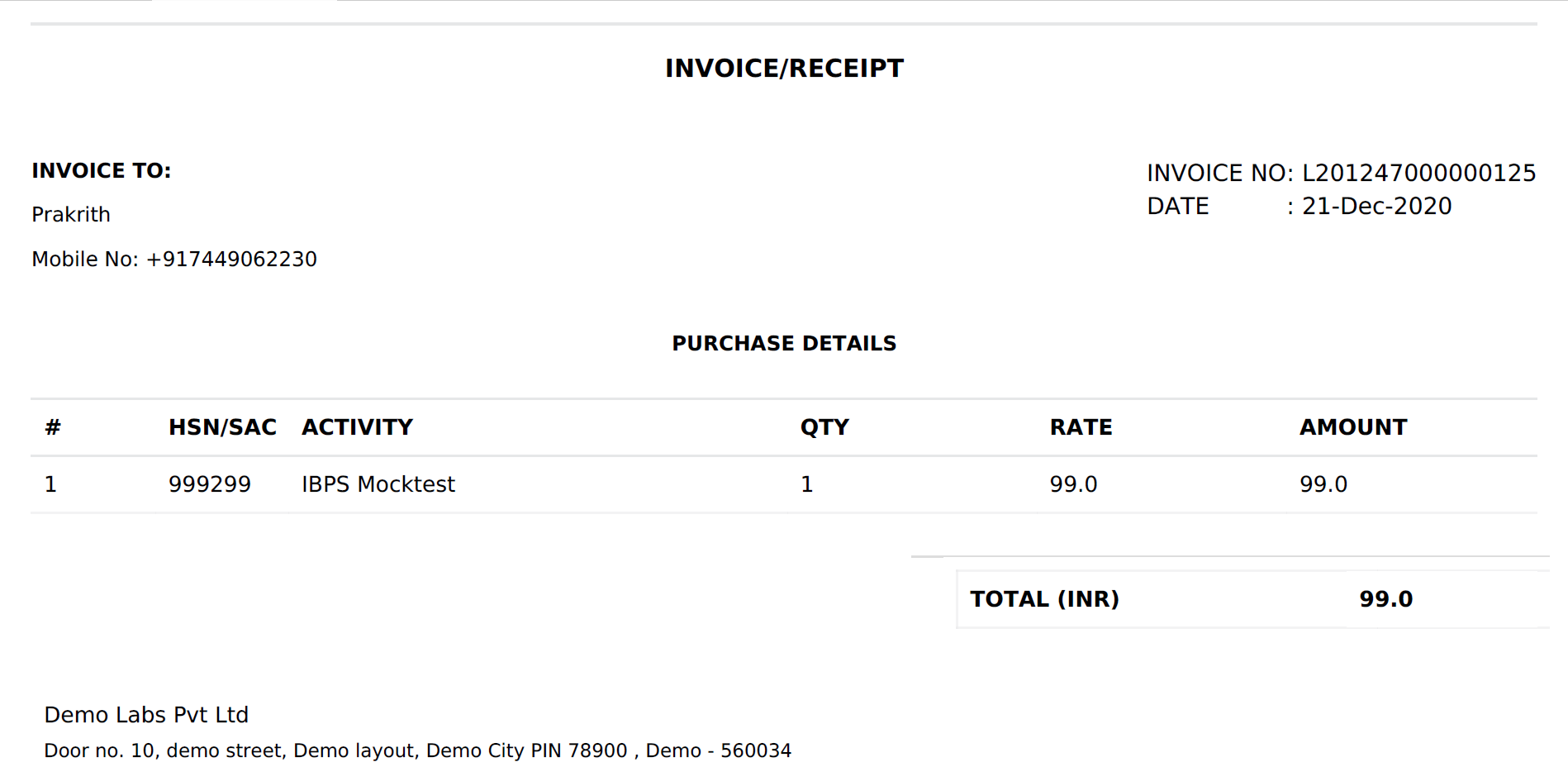 Please find the step by step instructions to download your student receipts in this article.
How to download your Student Receipts
First, on your admin dashboard, click on Reports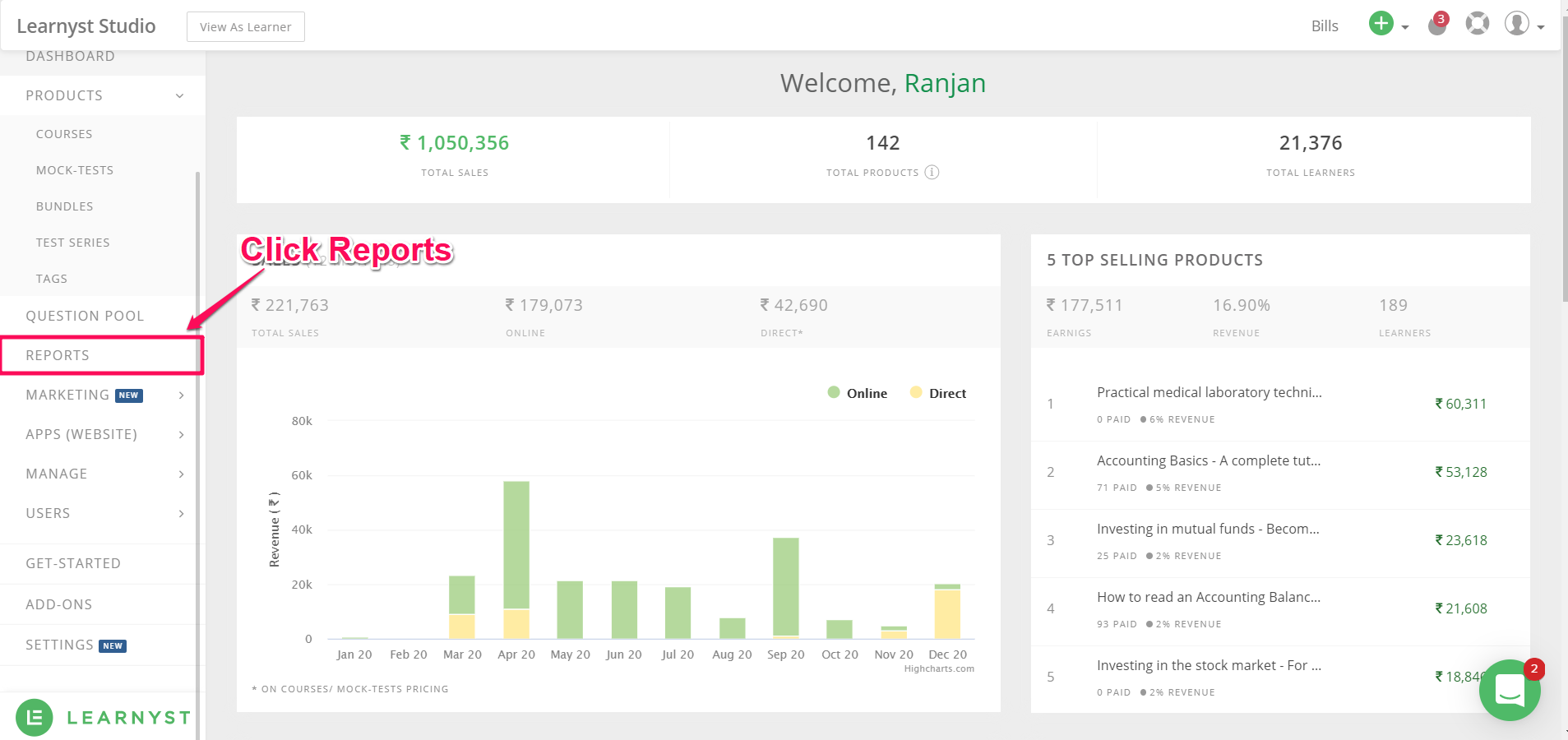 Now on the reports page, open Sales and click on Product Sales, and click on the All Sales button as shown in the image.

Select the invoice column from the drop-down menu.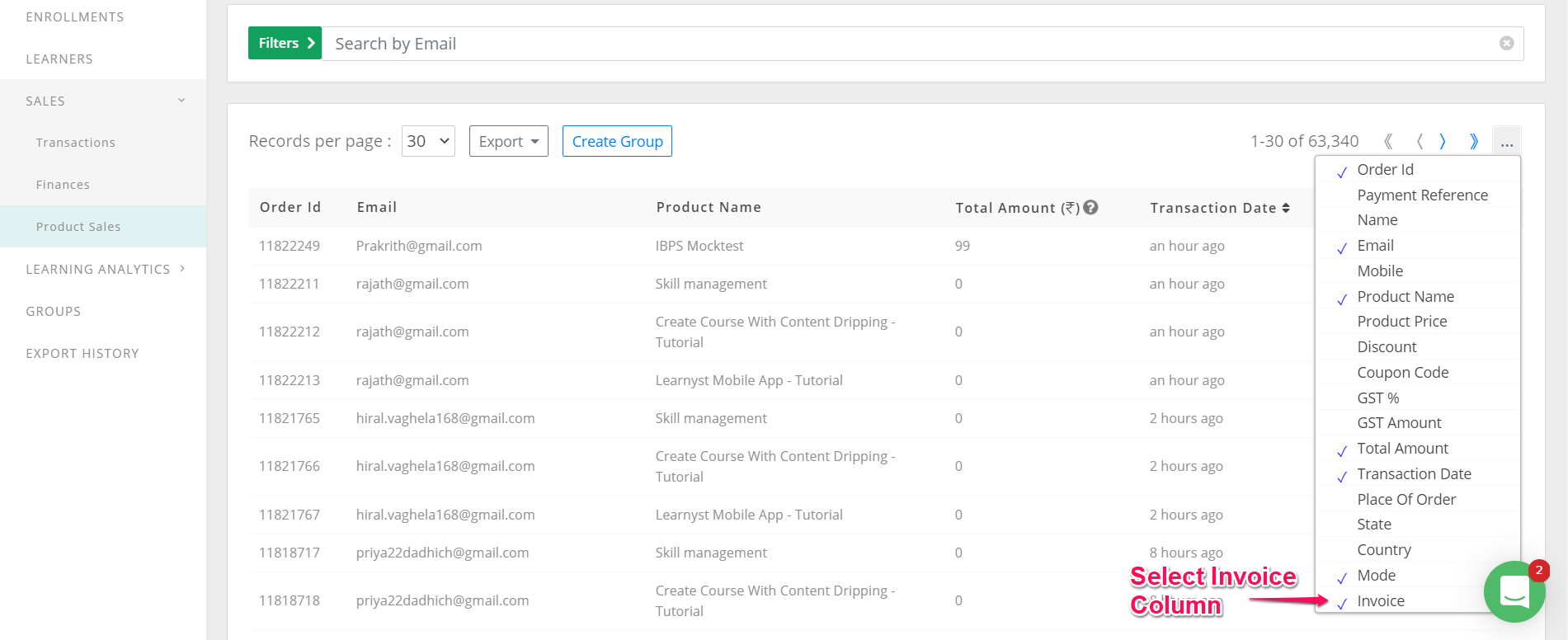 Once click on Invoice, a new column will be added, where you will seeing the button to download the invoice

Your new student receipt or invoice is now ready to be used.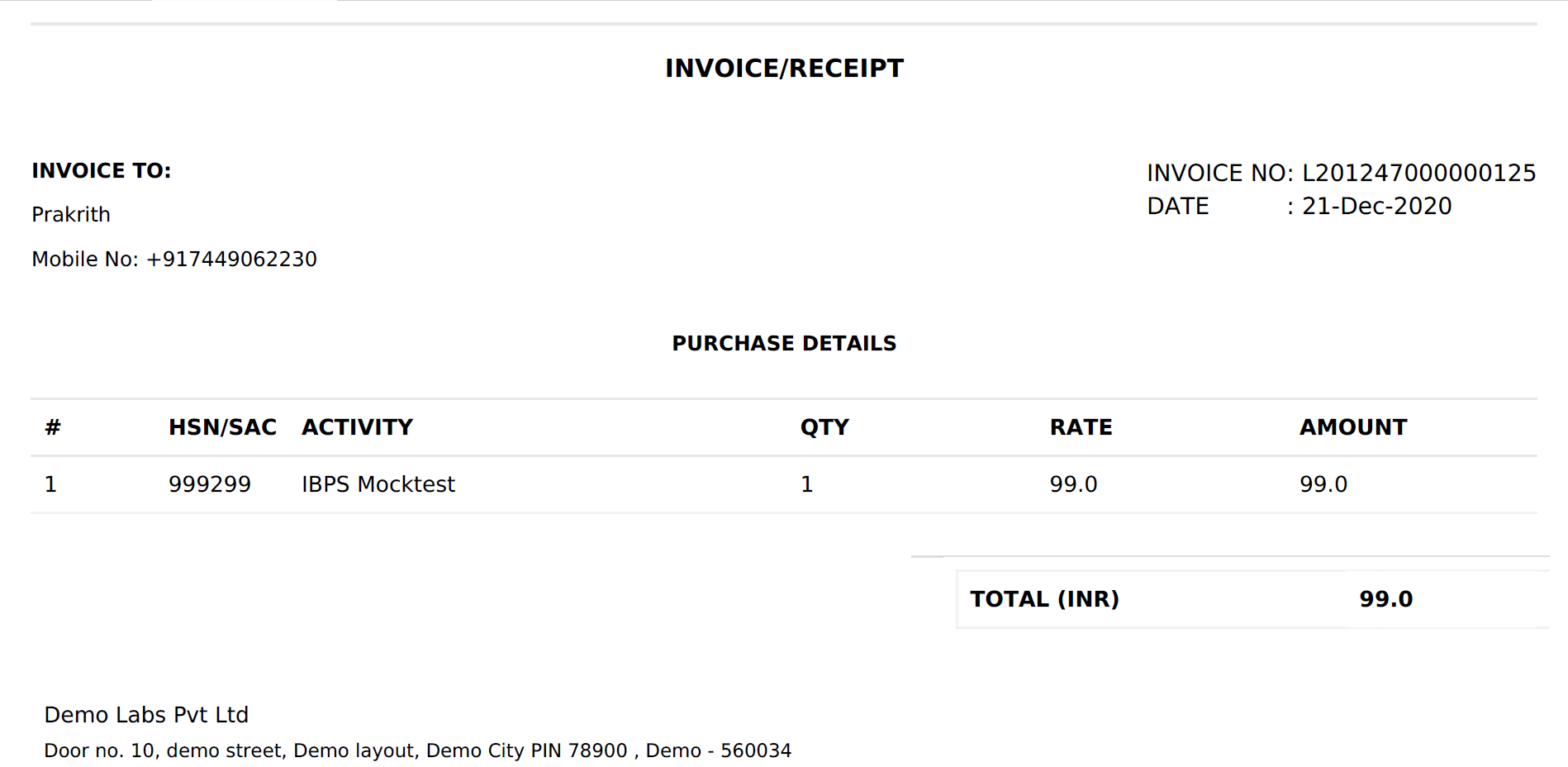 Details in your student receipt or invoice
Your Student receipt will contain the below details like
Mobile No: Your student's mobile number
Invoice No: A unique invoice number
HSN/SAC: Service accounting code (SAC) is used to classify services instead of goods. Since your is a service, the number will start from 99.
Activity: This is the product your student has purchased from you
Qty: The number of product the student has purchased from you
Rate/Amount: The price of your product
Hope this article helped you to download your invoices. For more queries on learners check our ultimate learners master guide.
For reporting queries, use our structured and detailed reporting collections.
Did this answer your question? Thanks for the feedback There was a problem submitting your feedback. Please try again later.Yes No No results found