With Learnyst now you can send customized certificates to your learners, once they complete a course or test.
Here, I will guide you through all the steps to enable certificates for your course.
Sign in to your Learnyst admin dashboard and click on the course section.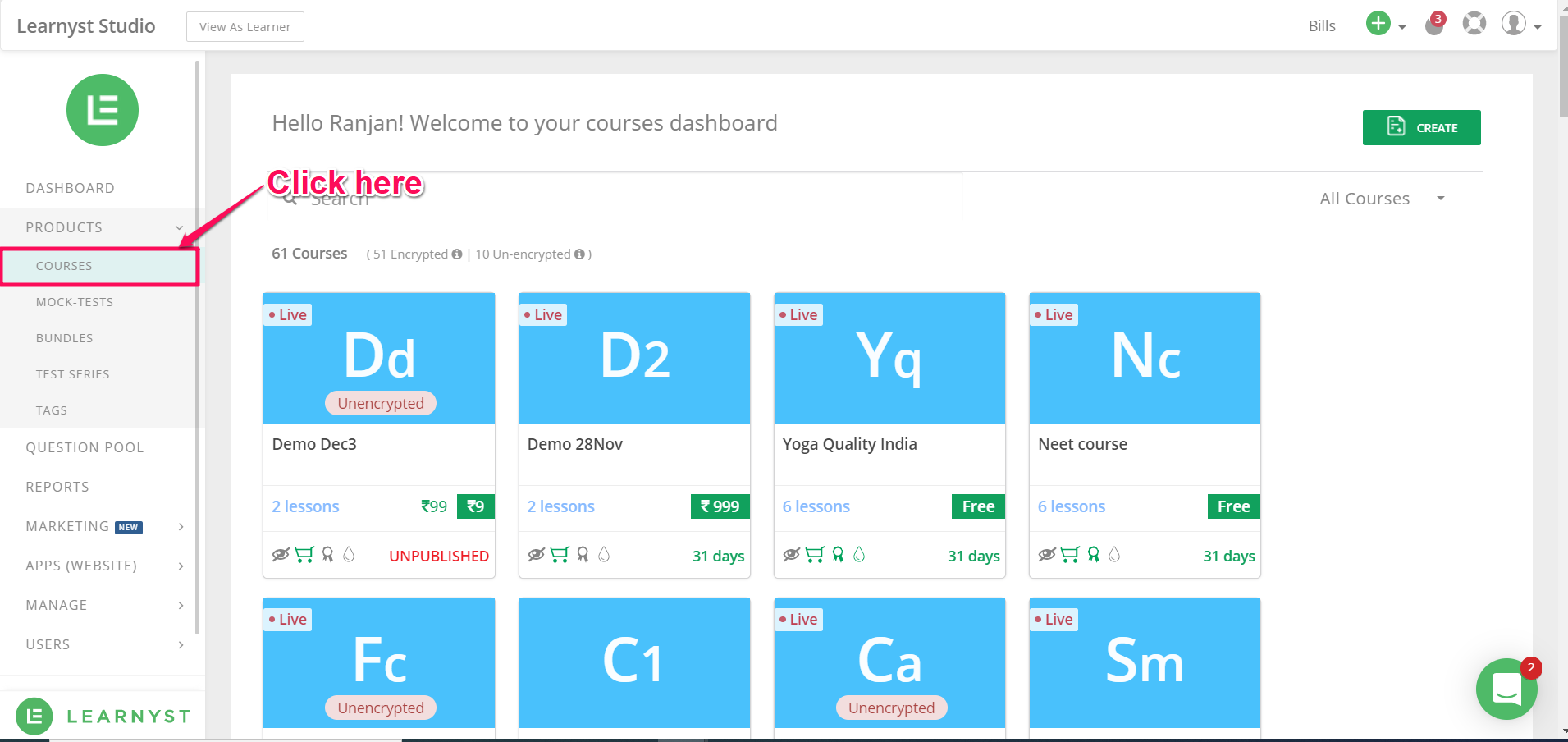 Select the course for which you want to enable the course certificates.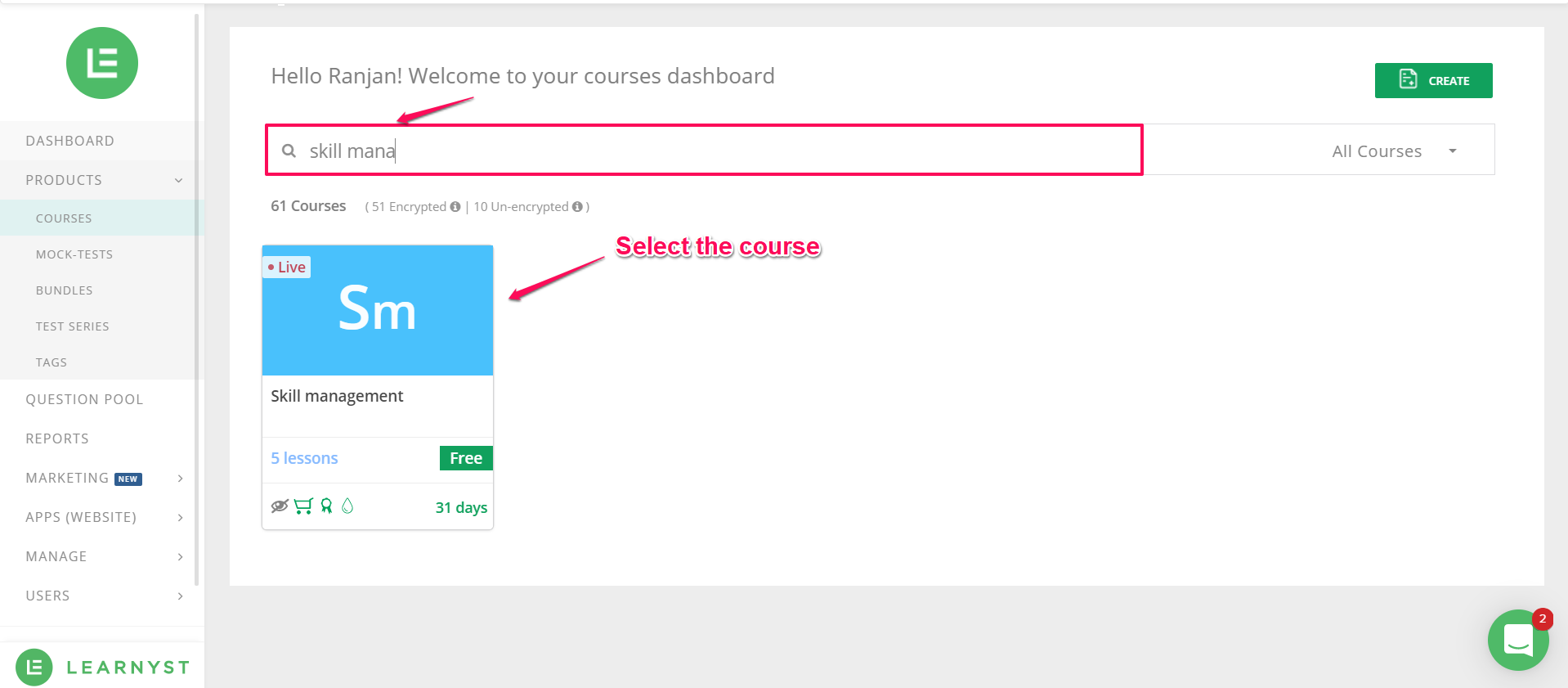 To enable a certificate for the course skill management, click the course, go to the course builder >certification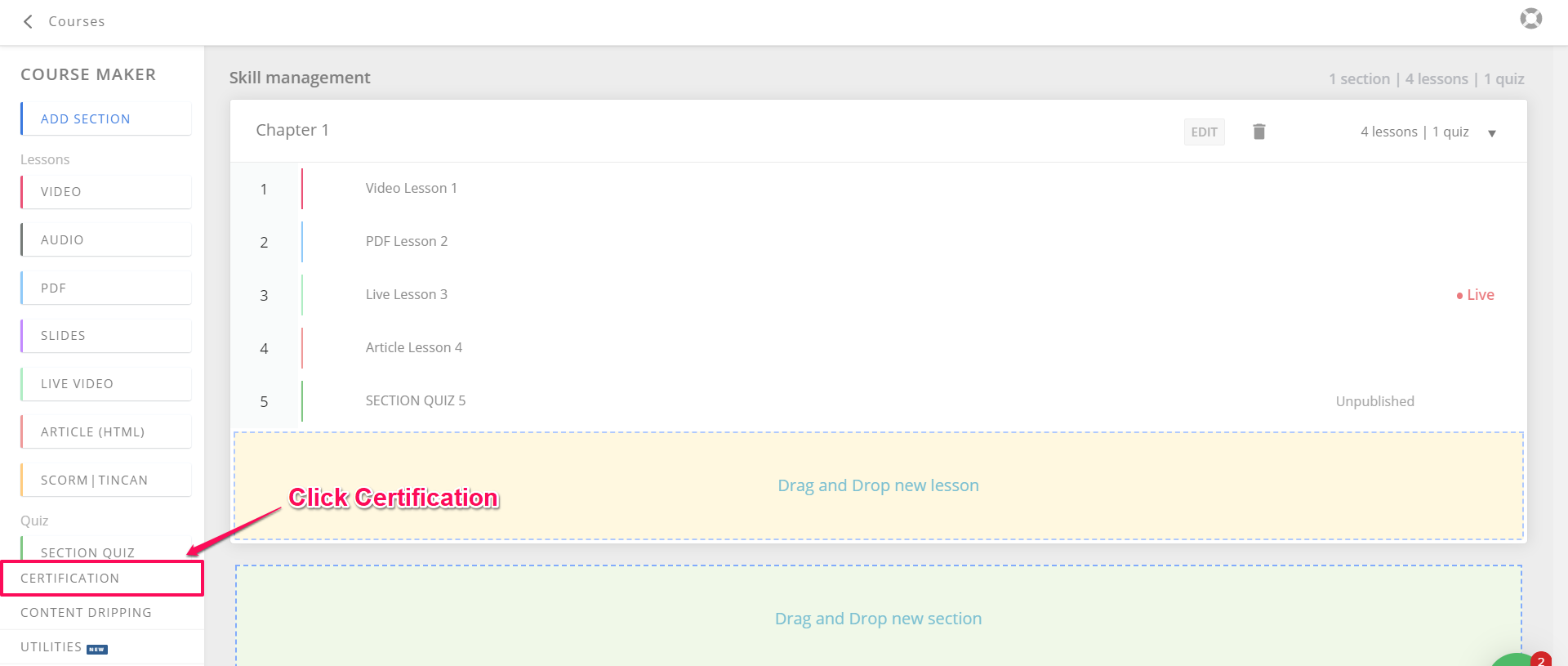 Now click enable the certificate, choose attempts & click save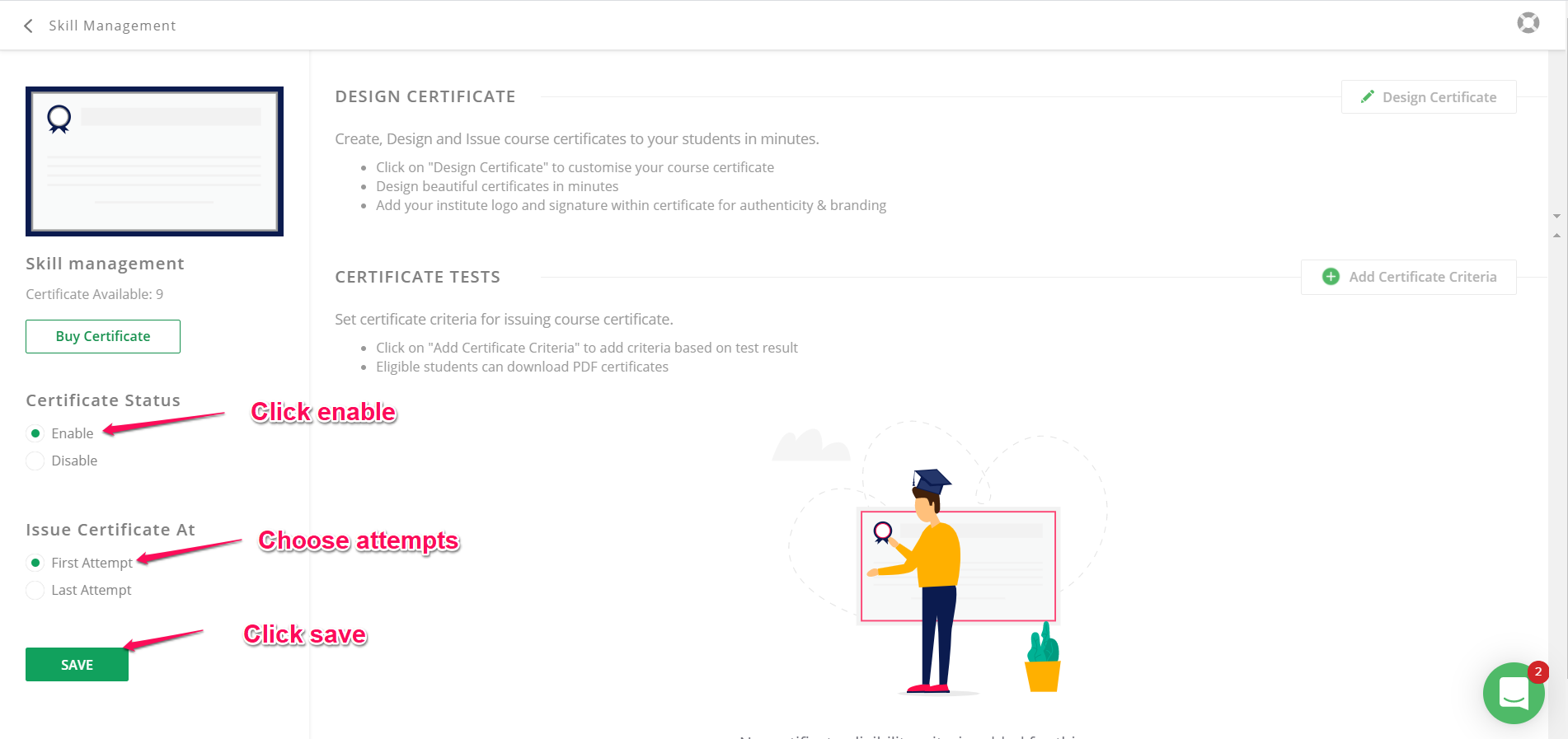 Your students will now be able to get certificates for your course. To check it, you can go to the Add-Ons section in your admin dashboard.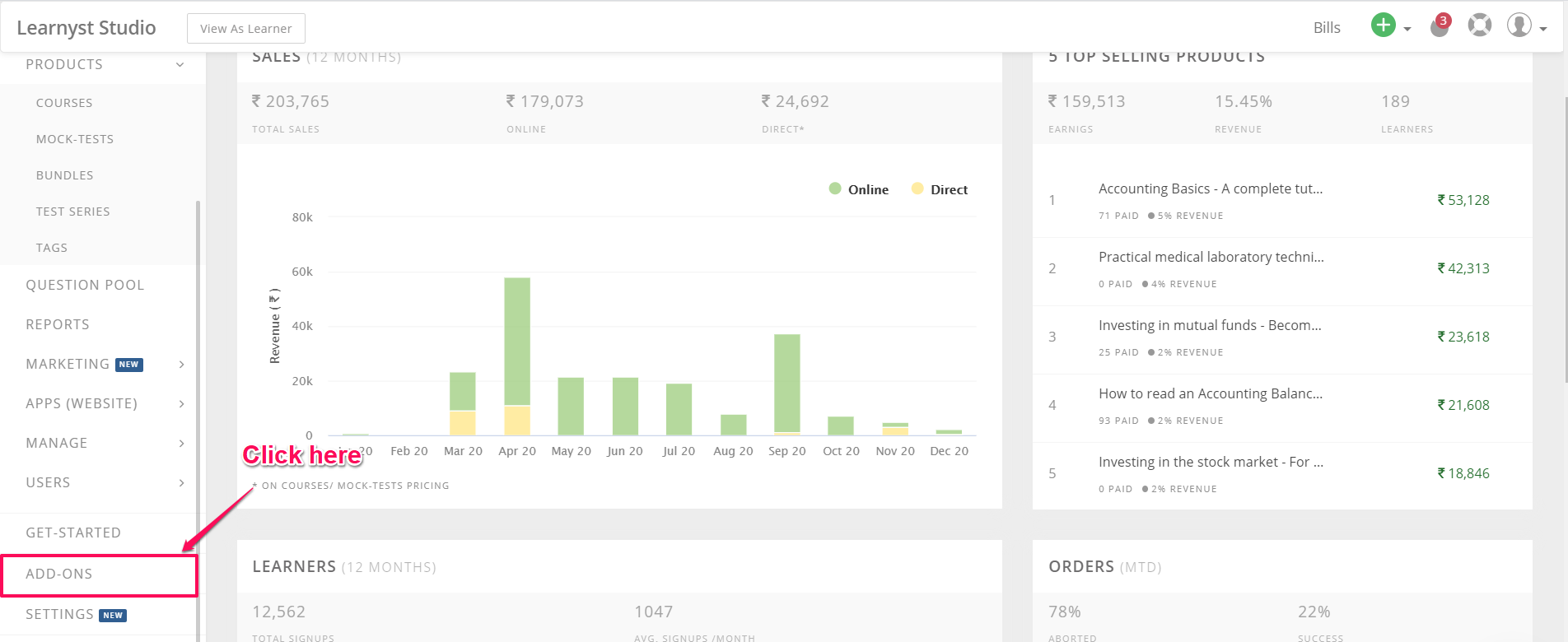 On the next page, click on Certificate and the certificate details page opens up

This will take you to the certificates dashboard. Your course status will be highlighted as enabled.

To create certificates, check the support article: How to create course certificates.
Did this answer your question? Thanks for the feedback There was a problem submitting your feedback. Please try again later.Yes No No results found