How To Enable Multiple Answers for MCQ
You can prepare MCQ tests with more than one right answer.
Go to quiz maker and select Multiple Choice Question

Mark the check box saying Multi Answers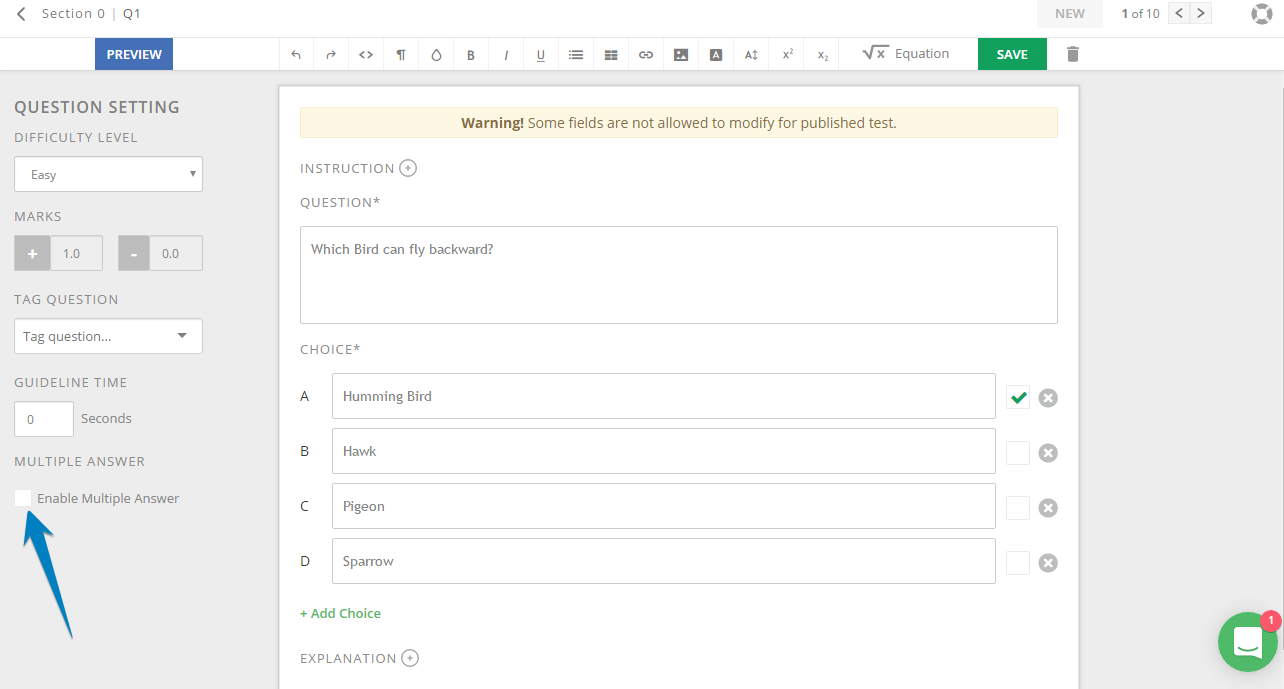 Check the right answers from the given answer choices by clicking on the check boxes next to them. Once done save the question.
Did this answer your question? Thanks for the feedback There was a problem submitting your feedback. Please try again later.Yes No No results found