OTP is one useful feature to verify your learners during sign up. And with Learnyst you can also verify learners with unusually high login counts.
You can track the login counts using our login tracker. So how to activate OTP, right?
Note: You will only get top three login tracked in Lite plan. OTP and unlimited login tracking are only available in Standard plan. If you are in Lite plan, upgrade before you activate OTP.
Go to your Anti-piracy page and click on login tracking and OTP verfication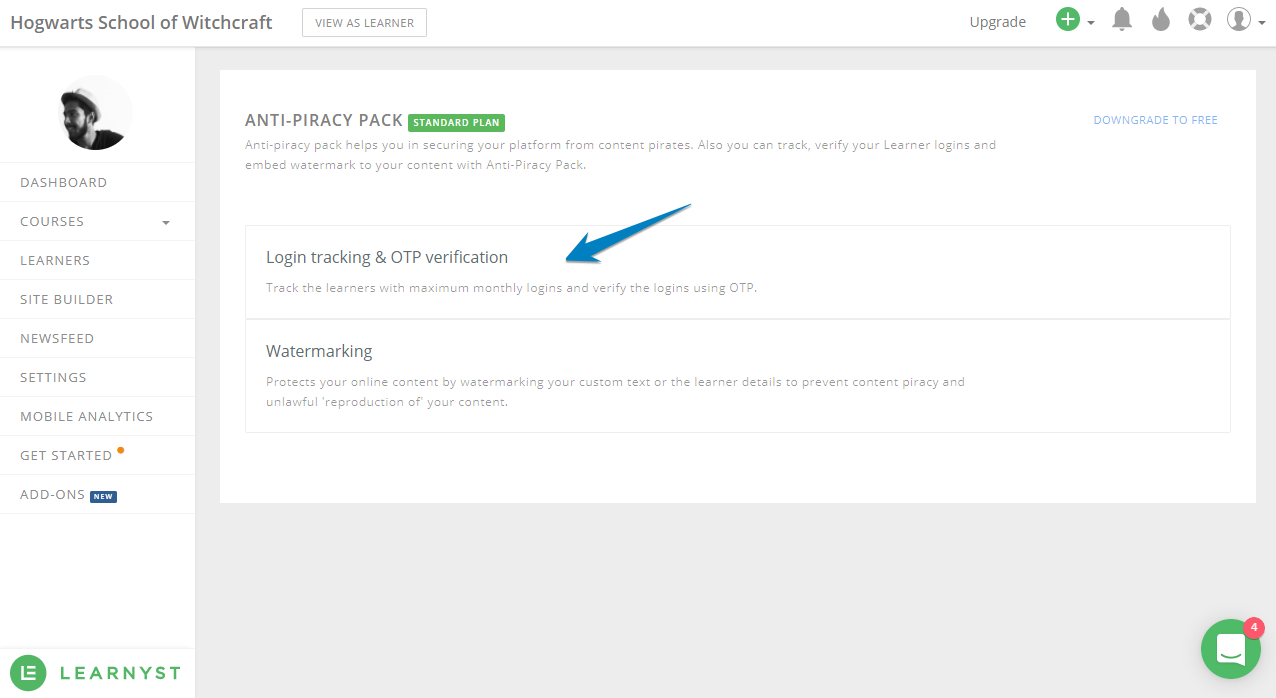 Once inside, click on Settings

Inside settings, click on the check box next to enable OTP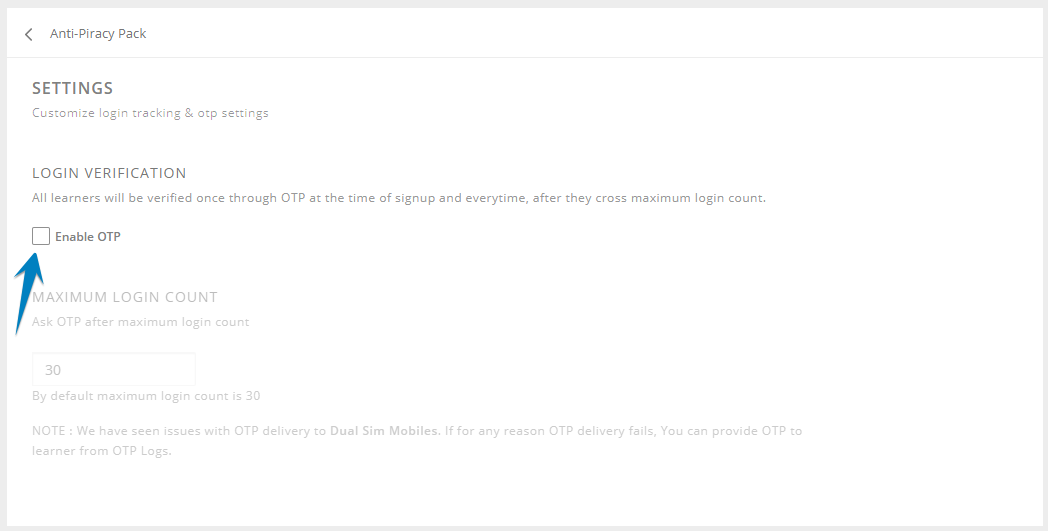 Once you enable the OTP feature, you can decide the maximum login counts, post which you want to send OTP to a learners. By default it is set as 30. But you can change it based on your need.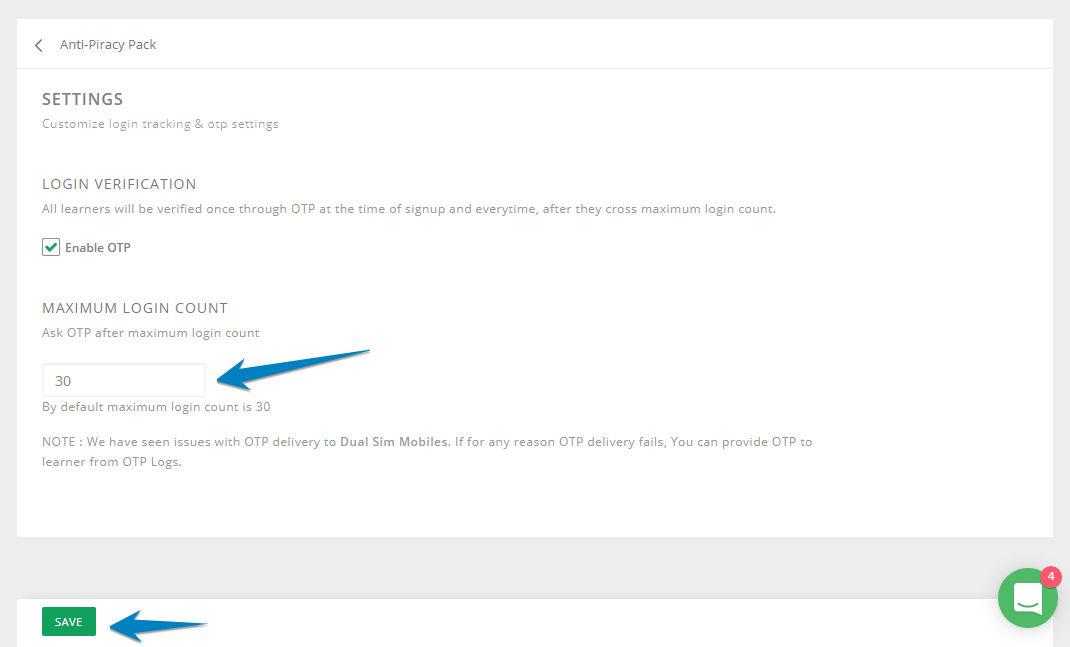 Once done click on Save.
Note: Once you enable OTP, all your learners who login after that will be asked to provide their mobile number which will be verified by OTP. Once verified they will not be sent any OTP till they reach maximum OTP count. And for example, if Max Login count is set at 30 (thirty), learner will be asked for OTP on their 31st login.
Did this answer your question? Thanks for the feedback There was a problem submitting your feedback. Please try again later.Yes No No results found