How To Enable Quiz Scheduling From Your Courses
If you are someone who wants to schedule quizzes within your course, then you definitely require a quiz schedule option. So, in this article, we will share how you can access the quiz scheduler option from your course.
Here is the step by step guide to help you out.
Login to your account and from the admin dashboard select the Course in which you want to schedule the test.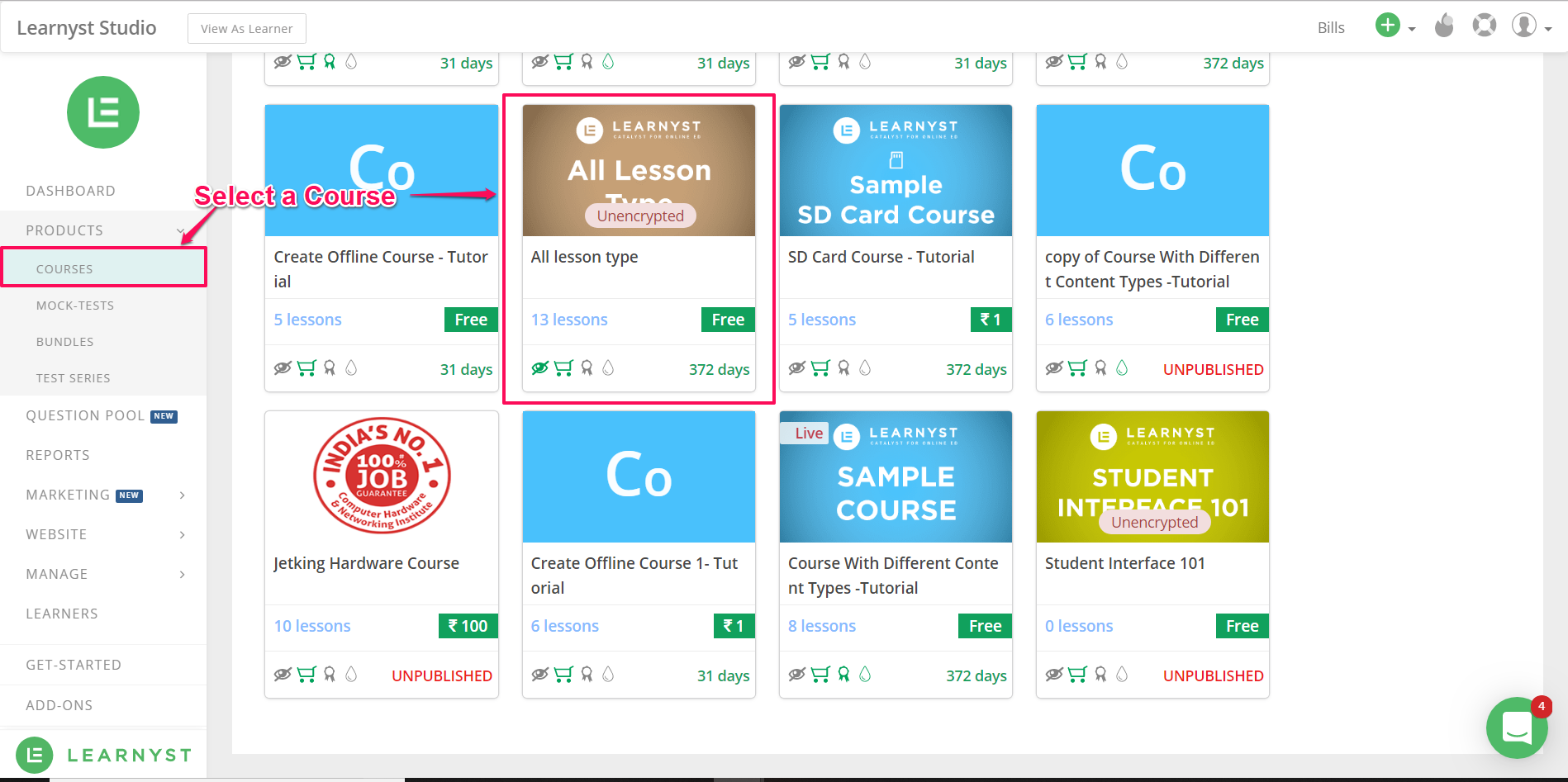 Once inside the Course, select Section Quiz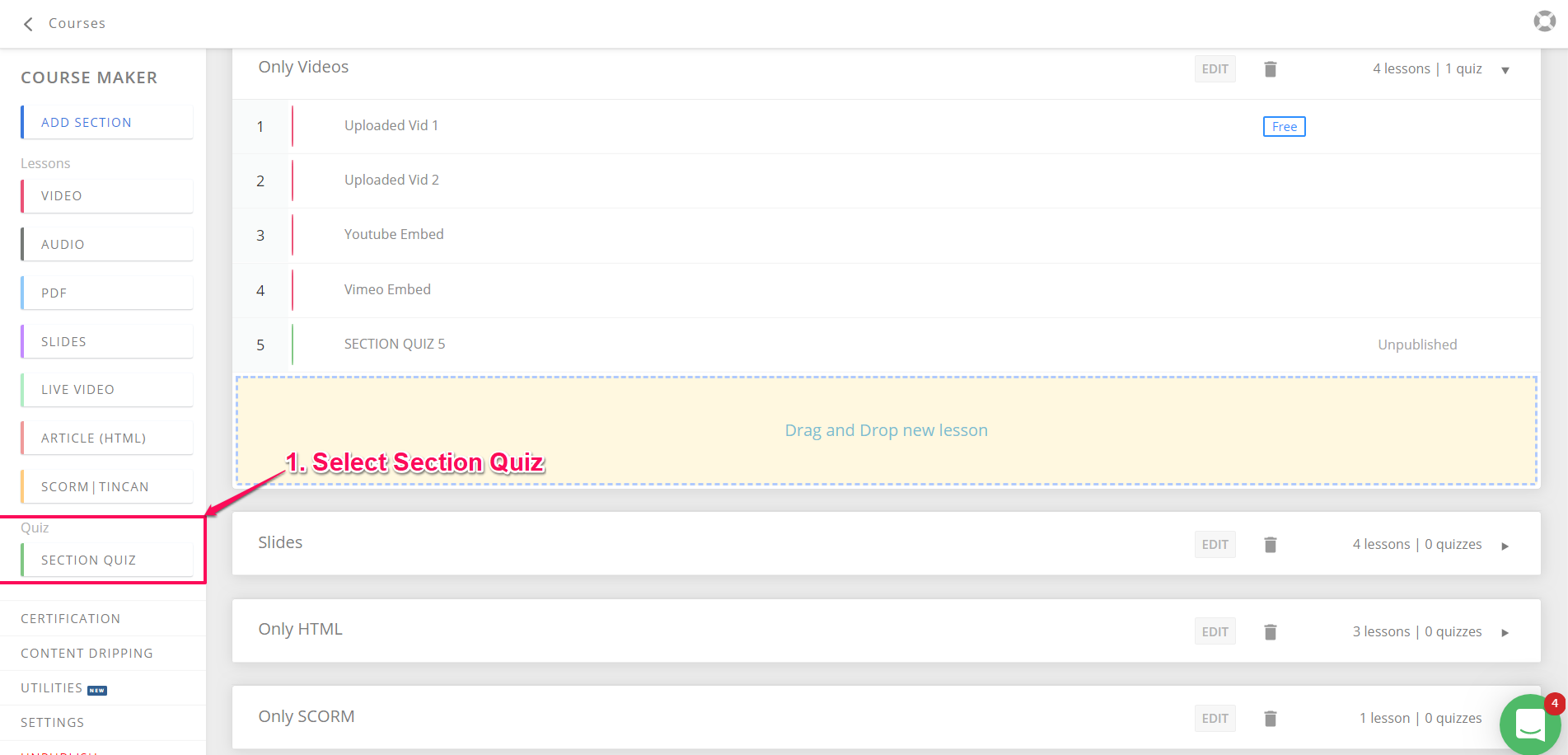 Skip the default window that asks you to select a quiz template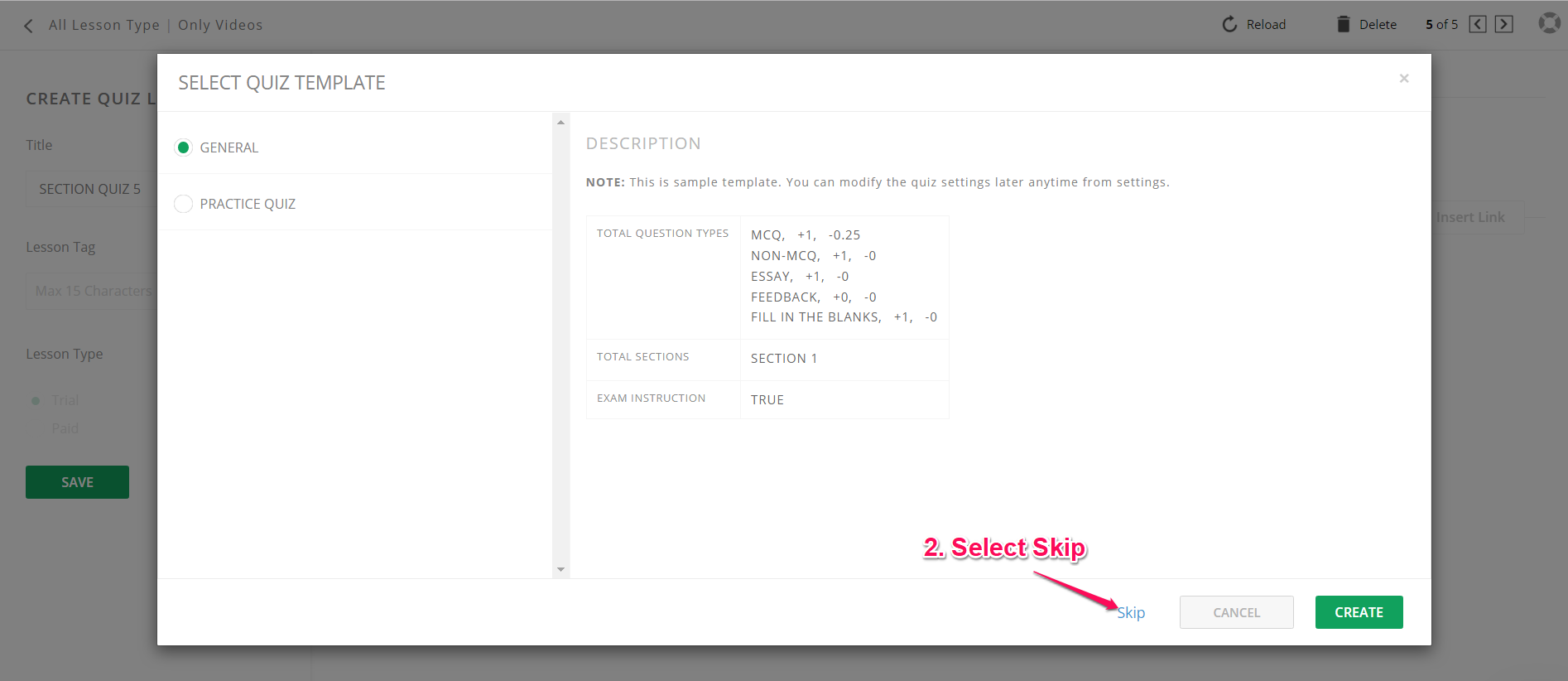 Within the Quiz select Settings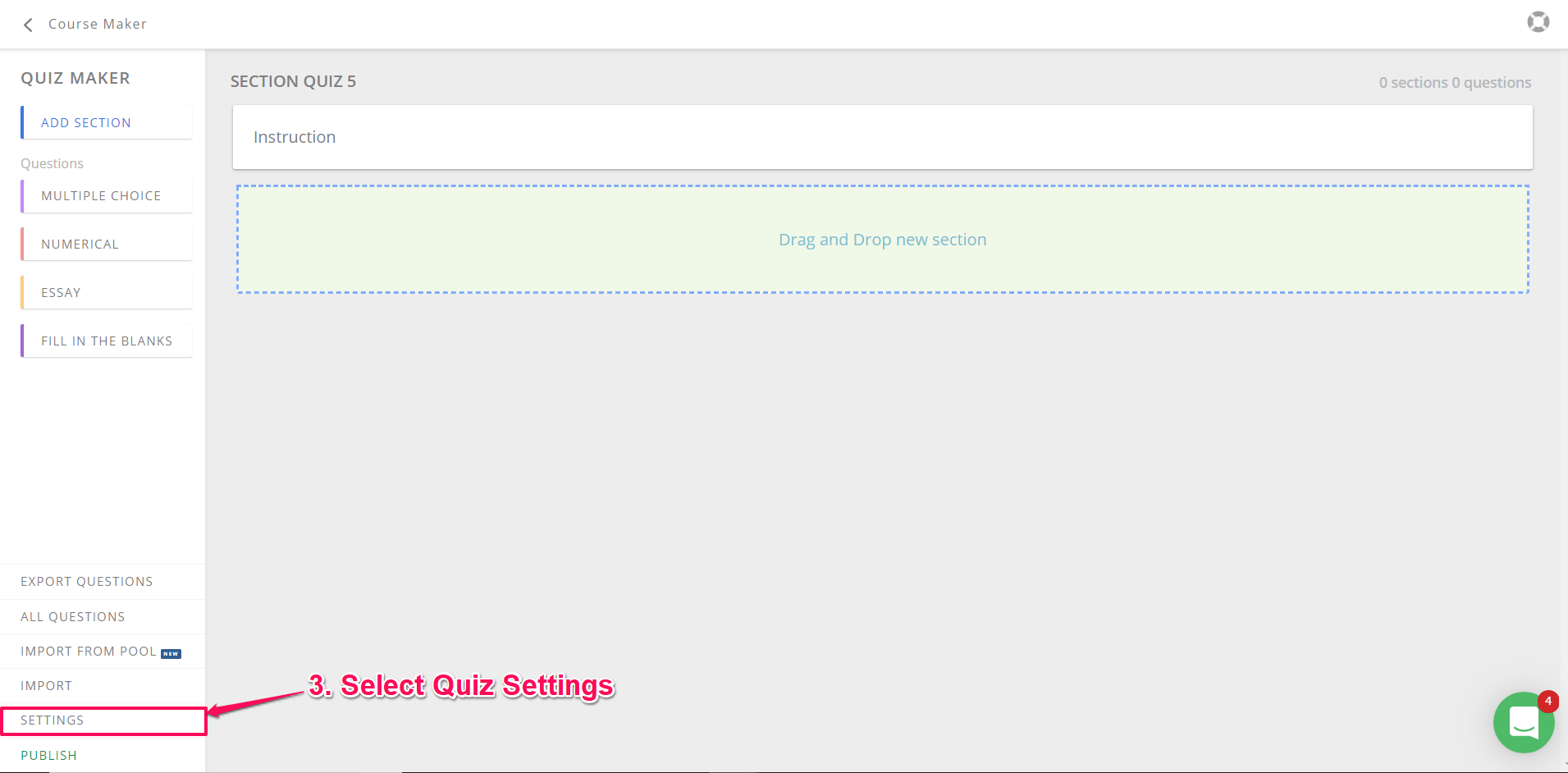 Within Settings, select Quiz Features and Scroll down to Scheduling section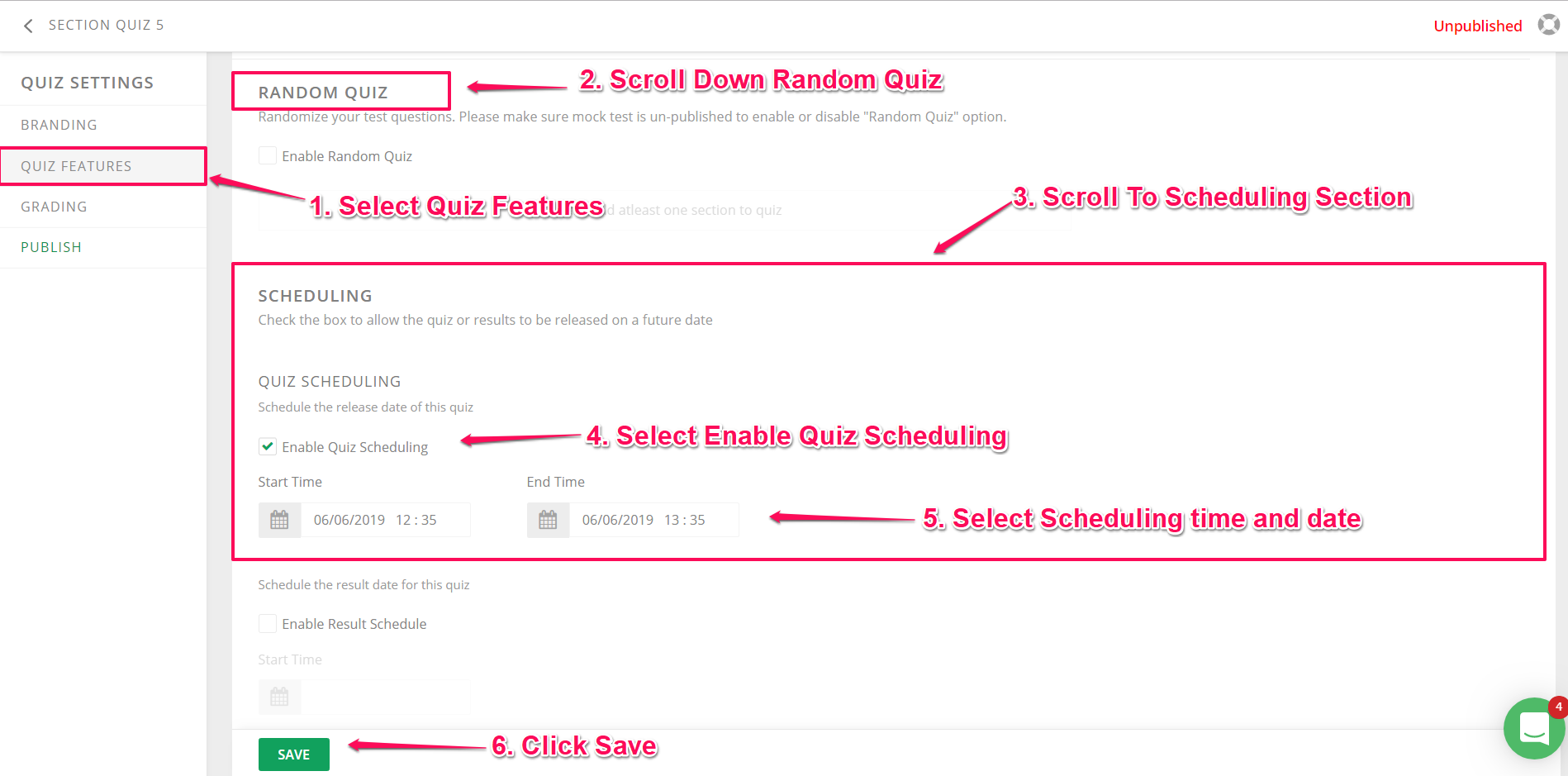 Once you select the time and date for scheduling your quiz, click Save and you will be able to schedule test to your learners.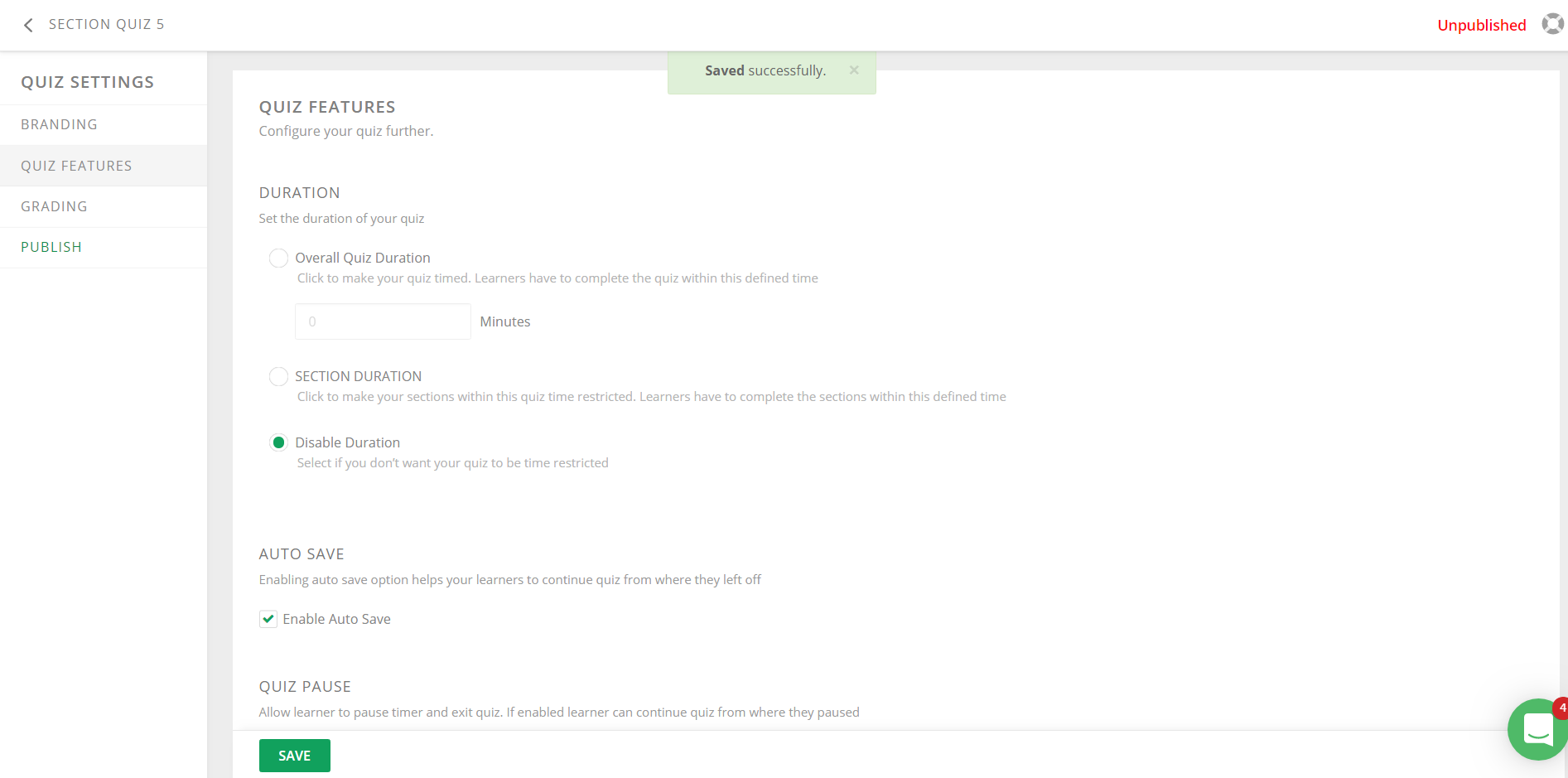 Did this answer your question? Thanks for the feedback There was a problem submitting your feedback. Please try again later.Yes No No results found