How To Enable White Labeling
Login into the Learnyst with admin credentials. In the Navbar Click on the Admin Profile and Select Settings from the drop-down list.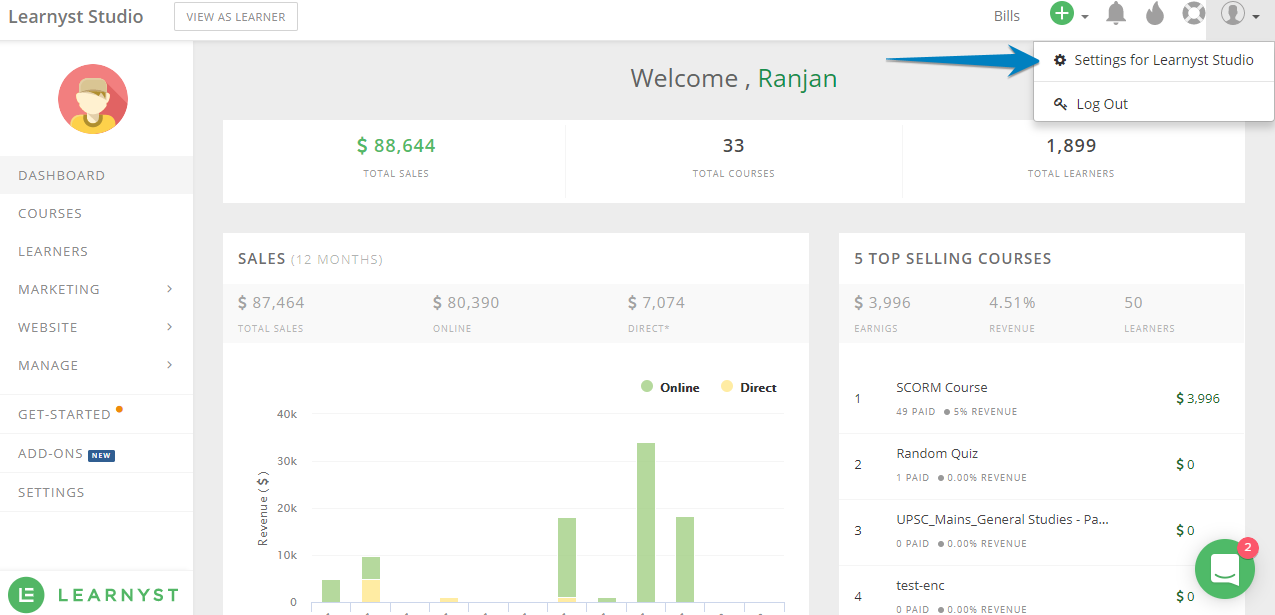 Click on Branding Tab and move to Powered By, Click on the Enable button which will enable White Labeling. When enabled removes "Powered by Learnyst" branding.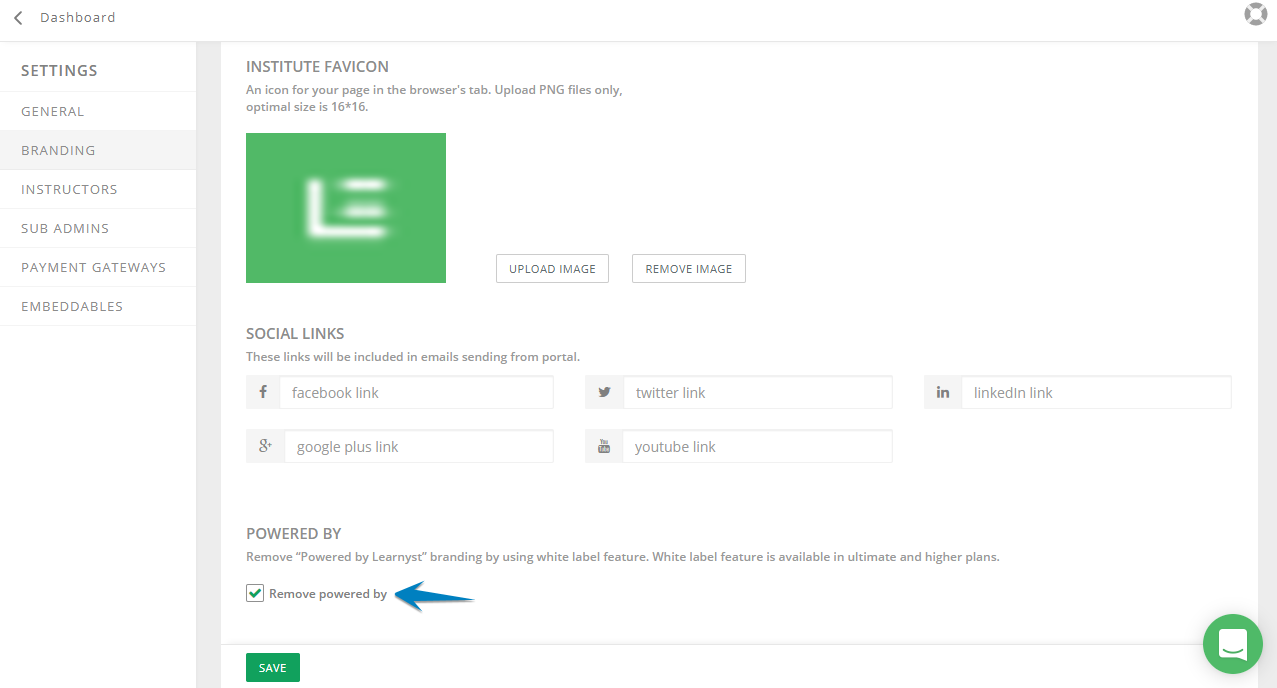 Once you make the changes, please head to your site builder and republish the website once again to remove the powered by Learnyst button.
Did this answer your question? Thanks for the feedback There was a problem submitting your feedback. Please try again later.Yes No No results found