How To Enable/ Disable Multiple Login
Multiple login allows your learners to login from more than one mobile device to your teaching app.
But you can decide whether to allow the learners to log in from more than one device, or to restrict their log in to one device only. To enable/disable multiple log in,
login to your admin dashboard and click on settings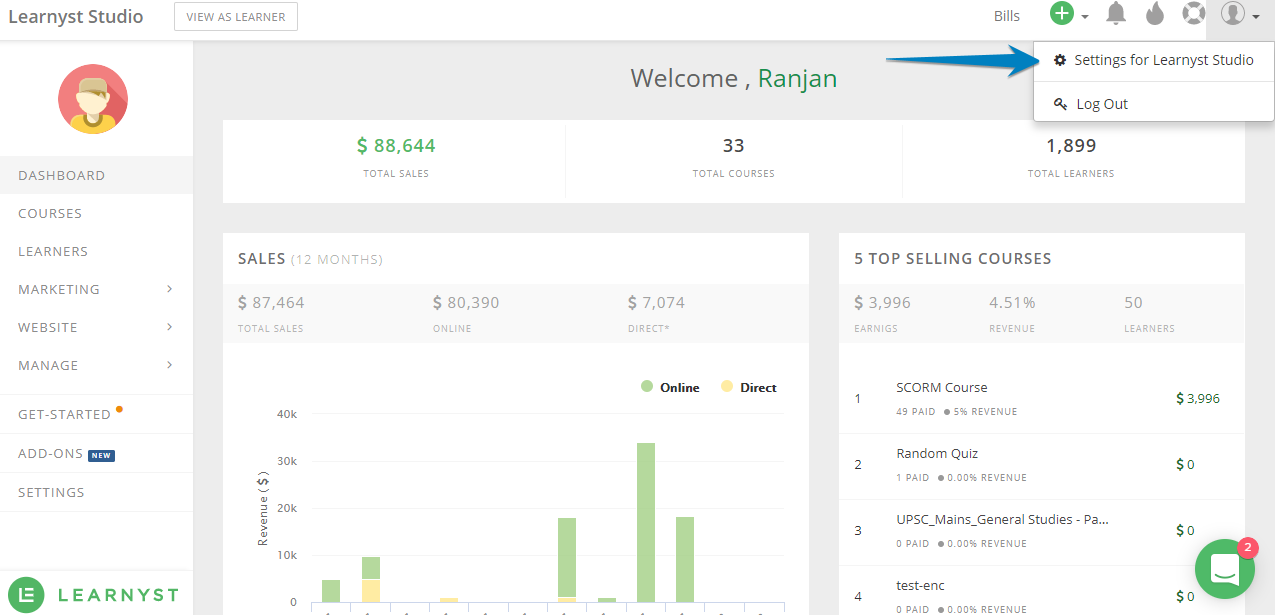 Now click on General and scroll down. Click on the drop down under Multiple log in and select whether to disable or enable it.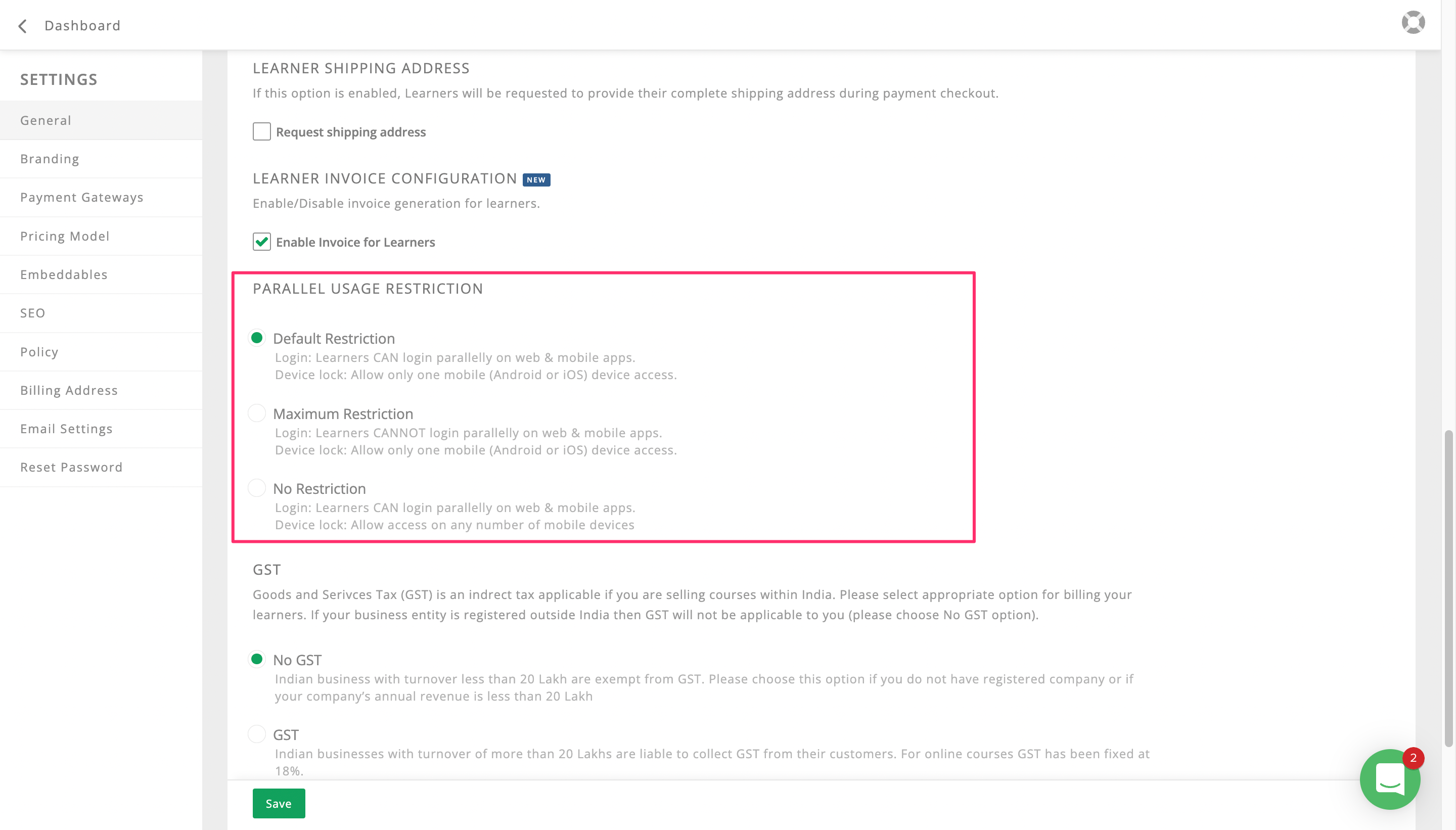 Note: This feature is only available for mobile app users.
Did this answer your question? Thanks for the feedback There was a problem submitting your feedback. Please try again later.Yes No No results found