How To Escalate An Issue To Learnyst
When your learners raise a support ticket and you fail to resolve it from your end, you can escalate the ticket to Learnyst tech team. To escalate the issue, just follow the following steps,
Click on "Escalate" as shown in the image below.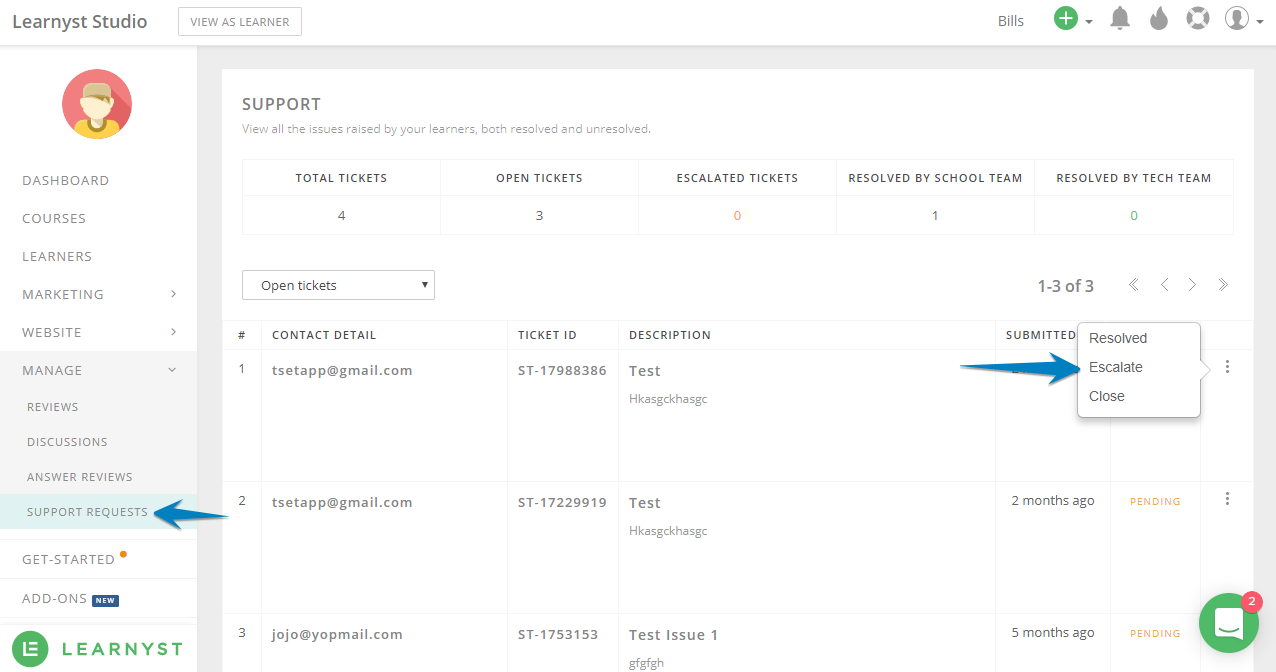 In the next page you need to feel out the necessary details and click on escalate.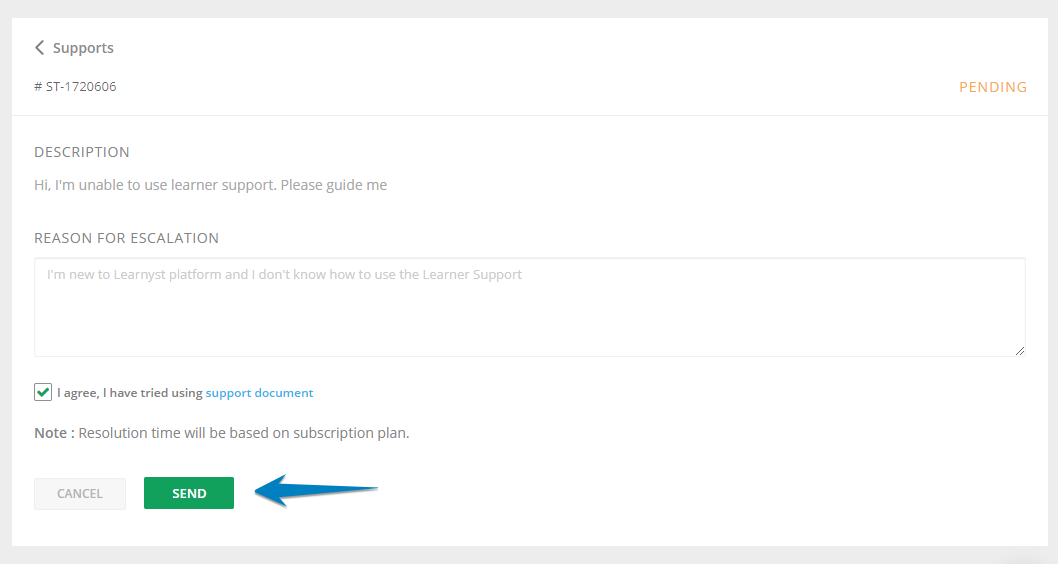 Click on send once you fill out the request form.
Did this answer your question? Thanks for the feedback There was a problem submitting your feedback. Please try again later.Yes No No results found