Know how to provide your GSTIN details to Learnyst for processing of Invoice upon making payment.This will help you with GST input claim.
As you are already aware that GST is made compulsory for all the financial transactions in India.We have made our platform compatible with GST reform.So, now we can provide you with the GST complaint invoice for all the transactions made.
If you are registered business in India and have valid GSTIN, you can provide us with the details using GSTIN form available at the settings page.
Steps to provide GSTIN details:
Login to your admin dashboard
Navigate to settings page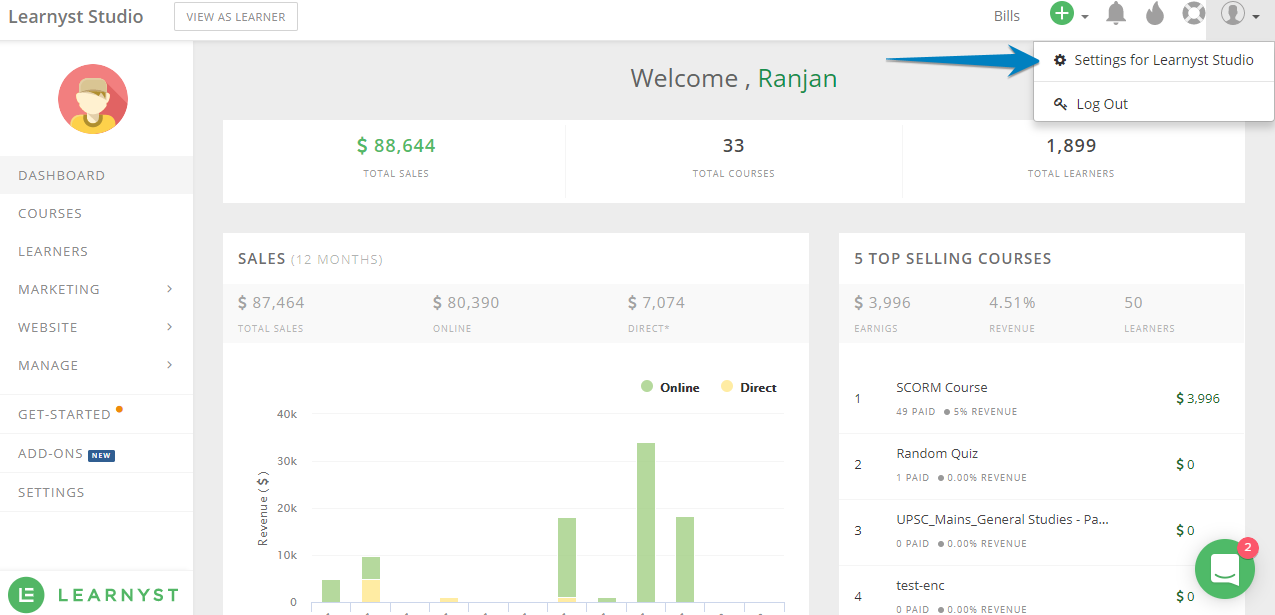 In the settings page navigate to Billing Address where you can see the form with fields required for processing the Invoice.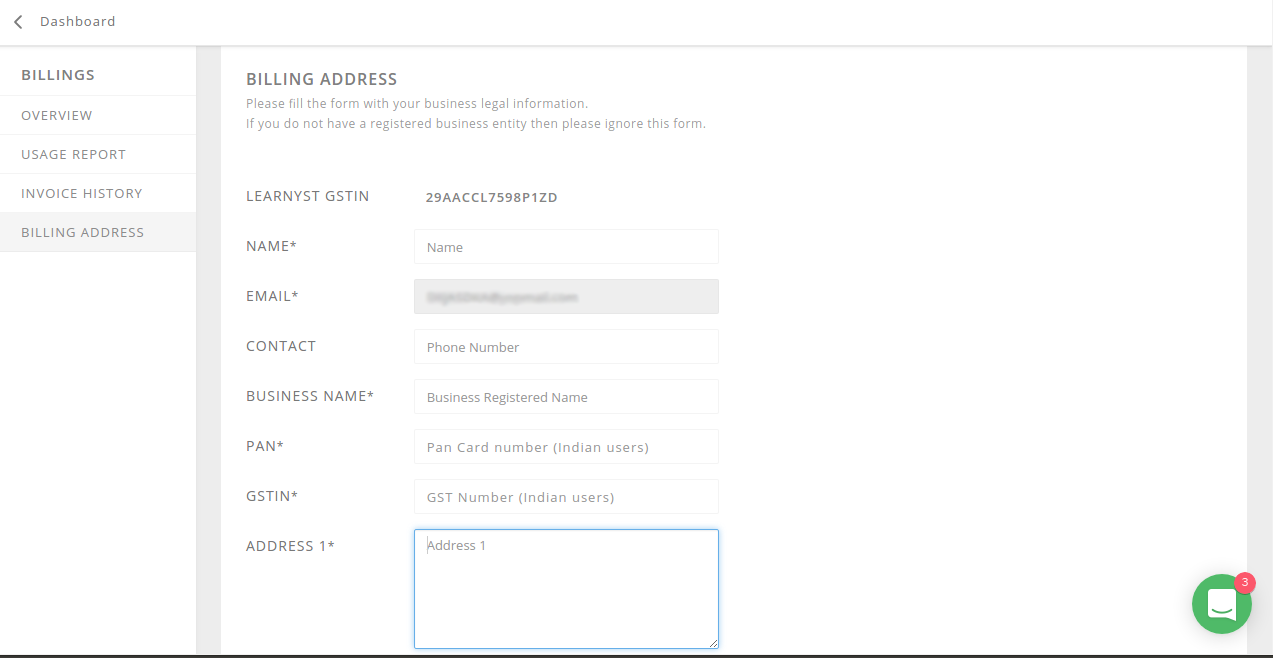 GSTIN details and Address you have saved in the form will be used for invoice purposes by default.
An invoice will be generated only if billing address details are already submitted before making subscription payment.
Note: GSTIN form is exclusively for users having registered business in India.
Did this answer your question? Thanks for the feedback There was a problem submitting your feedback. Please try again later.Yes No No results found